Newsletter - Publication 100
01st April 2021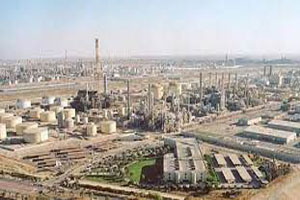 Chinese agrichemical giant to establish plant in Faisalabad's SEZ
Under the second phase of China Pakistan Economic Corridor (CPEC), the friendly business environment, and huge market potential in Pakistan, Zhangbang began to prepare for the agrichemical plant project in October 2020, which was approved by the Board of Investment of Pakistan in March 2021. With an area of 10.93 acres, the plant will be put into operation in June 2022. Once established, the plant will manufacture 100 agrichemical solutions to major crops - wheat, rice, cotton, maize, sugarcane, mango and vegetables - including insecticides, fungicides, herbicides, plant growth regulators, water-soluble fertilizers, emulsifiable concentrate, suspension concentrate, powder, water dispersible granule etc. Notably, a fertilizer production base will be set up in the plant, specializing in functional water-soluble fertilizers such as amino acids, humic acids, NPK, zinc fertilizers. To achieve long-term operations of the plant, ZHENGBANG will also establish a R&D team in collaboration with Pakistani agricultural institutes and universities, and recruit Pakistani talents with a PhD in China to provide customised crop solutions to better combat diseases, pests, and weeds in Pakistan. The plant is also expected to create more than 500 job opportunities for local people and contribute an annual tax of Rs50 million to the local government. Starting its business in Lahore since January 2020, ZHENGBANG has been dedicated to importing and selling pesticides and fertilizers in Punjab, Pakistan.
---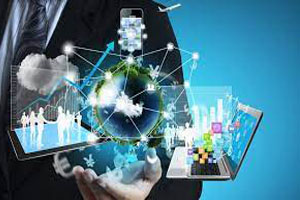 IT exports rise 41pc to $1.3bln in July-Feb FY2021
Pakistan's information technology exports increased 41 percent to $1.3 billion in the eight months of this fiscal year, as the coronavirus-related restrictions accelerated the demand for IT services to meet both social and economic needs of people. IT exports rose 69 percent year-on-year to $179 million in February. The rise was 11 percent when compared with the previous month. Technology exports contributed 34 percent to overall services exports. The growing use of digital means for making financial transactions and the measures taken by the State Bank of Pakistan (SBP) contributed to this rise in the exports of IT services. Electronic banking transactions increased 22 percent to Rs21.4 trillion in the second quarter of this fiscal year, according to the SBP's Quarterly Payment System Review (QPSR) for the second quarter of the fiscal year 2020/21. In the last few years, digital payment transactions in Pakistan have shown significant growth, reflecting the favourable impact of the SBP's policies in shifting customer preferences. The SBP said expansion in digital payment infrastructure as well as the emergence of new payment aggregators has played a role in this growth. In line with its declared objectives to digitise payment and financial services, SBP would continue promoting digitisation in the country and expects the industry to support these efforts, which would increase convenience and financial inclusion for all Pakistanis. The central bank also allowed exporters of goods and services, including IT-based services, to retain a certain portion of their exports proceeds in their special foreign currency accounts (SFCA).
---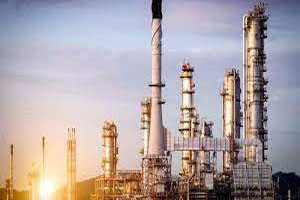 New policy to extend incentives for setting up refineries
The government has finalised a new policy for petroleum refining under which an incentive package will be extended for setting up of deep conversion refineries. The package will provide a 20-year tax holiday and up to nine-year cascading customs duty reduction in pricing provided the investors sign construction agreements before Dec 31, 2021. The policy framework has been finalised in consultation with the local refining industry. The new policy is set to be presented to the Economic Coordination Committee (ECC) of the cabinet shortly for approval. All new deep conversion oil refinery projects of a minimum of 100,000 barrels per day (BPD) refining capacity, to be set up anywhere in the country with government approval latest by Dec 31, 2021, shall be eligible for 20-year income tax holiday from profits and gains from the date of commissioning. The government will not guarantee product off-take and the refineries would be free to market their products through their own or other marketing companies or export after meeting local needs. They would also be entitled to exemption from customs duty, withholding tax or any other levy on import of any equipment to be installed, or material to be used in the refinery without certification by the Engineering Development Board (EDB). They would also avail exemption from general sales tax, or any other ad valorem tax on the import of equipment to be installed or materials to be used in the refinery prior to commissioning.
---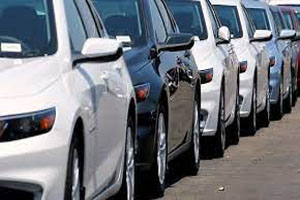 Auto-financing 'all-time high' at Rs273bn
Car financing has reached an all-time high of Rs273 billion as of Feb 28, 2021, showing a jump of four per cent month-on-month and 29pc since June 30, 2019. No change in the interest rate in monetary policy will augur well for the auto sector. Growth of 16-20pc in car sales during FY21 is envisaged keeping in view robust demand by experts, lower policy rate had helped car sales to sharply as auto-financing has increased by Rs51bn during 7MFY21. According to figures of Pakistan Automotive Manufacturers Association (PAMA), car sales during 8MFY21 soared to 96,139 units from 79,534 units in the same period last year despite high prices. However, a number of car assemblers are still facing problems due to global congestion at ports resulting in supply chain issues of raw materials. Besides, freight rates have also jumped manifold. Local industry was of the view that the delay in shipment of raw materials from abroad may continue till June 2021 which is also resulting in late delivery of vehicles to the customers.
---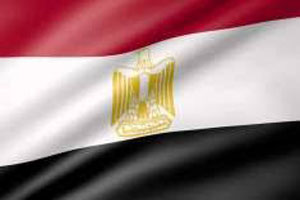 Kuwait to increase Pakistani workforce in multiple trades: minister
Kuwaiti Foreign Affairs Minister Dr Ahmed Nasser Al-Mohammed Al-Sabah assured Pakistan that his country would increase the participation of Pakistani skilled workforce in its multiple trades in future. Dr Sabah gave the assurance to Special Assistant to the Prime Minister (SAPM) on Overseas Pakistanis and Human Resource Development at a meeting. The SAPM in a tweet welcomed the Kuwaiti minister's views on improving ties between the two countries. Meanwhile, during a meeting with Dr Sabah, President Dr Arif Alvi invited Kuwait to benefit from the emerging economic opportunities under China-Pakistan Economic Corridor (CPEC) by making investment in its various projects. The president said Pakistan's geo-economic importance was enhanced due to CPEC and Gwadar Port. He said Pakistan and Kuwait had immense potential of cooperation in the fields of education, health and science and offered to provide the country's skilled labour and professionals. Both sides discussed the existing level of cooperation and agreed to expand bilateral ties for the mutual benefits of the two countries.
---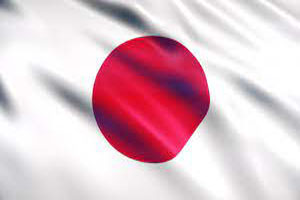 Japan eyes Pakistan as export destination
As Japan acknowledged Pakistan's geo-economic location with its connectivity potential, the two countries reaffirmed their commitment to enhancing mutually beneficial economic cooperation in diverse fields. The affirmation came during the 7th Pakistan-Japan High Level Economic Policy Dialogue held in virtual format. The Pakistani delegation was led by secretary of Economic Affairs Division Noor Ahmed whereas the Japanese side was led by Senior Deputy Minister for Foreign Affairs Hiroshi Suzuki. Ambassador of Pakistan to Japan Imtiaz Ahmad and Ambassador of Japan to Pakistan Kuninori Matsuda also attended the dialogue, a press release issued by Pakistan Embassy in Tokyo said. The Japanese side acknowledged Pakistan's geo-economic location with its connectivity potential as an export destination for Japanese goods and services not only catering to the Pakistan market but also to the wider region. The two sides agreed to deliberate further on the possibility of concluding a Free Trade Agreement/Economic Partnership Agreement.
---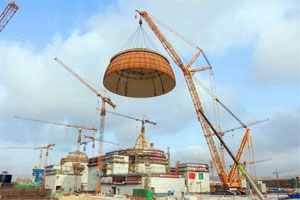 K-2 nuclear power plant connected to grid
The Pakistan Atomic Energy Commission (PAEC) on Thursday March 18 announced that it had connected the much-awaited 1,100MW Karachi Nuclear Power Plant Unit-2 (K-2) to the national grid. In a statement, the PAEC termed it a 'Pakistan Day' gift to the nation. It said the nuclear power plant (NPP) had achieved criticality at the end of February and was undergoing certain safety tests and procedures before it could finally be connected to the national grid. The loading of nuclear fuel onto the plant was started on December 1, 2020 after getting clearance from the Pakistan Nuclear Regulatory Authority. The PAEC pointed out that K-2 is the first nuclear power plant in Pakistan with a generation capacity of 1,100MW and its addition to the national grid will "surely help improve the economy of the country". K-2 is one of the two similar under-construction nuclear power plants located near Karachi and will be inaugurated for commercial operation by the end of May this year. The other one, K-3, is also in completion phase and is expected to be operational by the end of this year. The PAEC is now running six NPPs in the country — two located in Karachi and four at Chashma in Mianwali district. Earlier, the collective generation capacity of all PAEC-operated nuclear power plants was around 1,400MW. The coming online of the Karachi Nuclear Power Plant Unit-2 will nearly double the generation capacity of nuclear power plants in the country.
---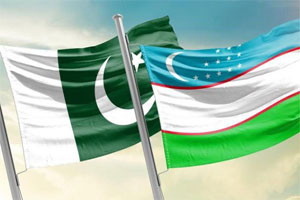 Uzbek team visits KPT
The deputy chairman of Uzbekistan Railways, Akmal Kamalov, said that a significant volume of Uzbekistan's cargo and containers would be availing the facilities at the Karachi Port Trust (KPT). He said this during a visit to the KPT to witness its containers and cargo handling operations. Mr Kamalov was leading a 16-member delegation, which came here to explore the potential of the KPT. At an interaction with the visiting delegates, Maritime Affairs Minister assured them of providing an enabling environment to promote maritime and trade development between the two countries. According to a KPT press release, the minister said the maritime initiative between Pakistan and Uzbekistan would be fast-tracked and facilitated. The KPT has also assured the Uzbek side that the port had sufficient capacity to handle their trade, it added. Last week, Prime Minister had assured Uzbekistan Foreign Minister of complete facilitation in access to Pakistani ports.
---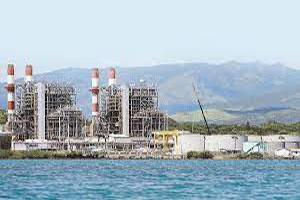 GasPort plans $94m virtual LNG pipeline from Gwadar
The Gwadar GasPort Limited (GGPL) plans to invest $94.04 million in a 'virtual pipeline' to deliver imported liquefied natural gas (LNG) at the doorsteps of the industrial and other private sector consumers at competitive prices via cryogenic bowsers. GGPL intend to commission the terminal as early as October/November subject to issuance of a provisional licence from the Oil & Gas Regulatory Authority (Ogra) and other regulatory approvals. The company — a joint venture comprising the Pakistan GasPort, Al-Qasim Gas and Jamshoro Joint Venture — had applied for the Ogra licence earlier this month. It has already entered into an agreement with Gwadar International Terminals for utilising Berth 3 at the Gwadar Port to import LNG on a Floating Storage Unit (FSU) of 20,000cbm capacity for delivering the fuel to tankers for onward distribution to the individual customers in the CNG, industrial and housing sectors. The virtual pipeline will comprise 1,500 bowsers.
---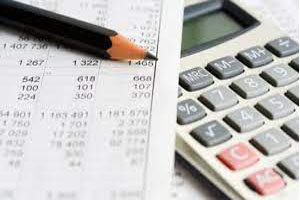 Tax exemptions withdrawal bill lands in NA secretariat
The Federal Board of Revenue (FBR) has submitted a bill to the National Assembly secretariat proposing a string of amendments to withdraw around 36 tax exemptions and streamline other corporate tax exemptions, which will come into effect from July 1, 2021. The corporate income tax reforms are in line with recommendations of the International Monetary Fund (IMF). The Fund estimates it will generate revenue of Rs140 billion. The bill, which will be called the income tax (second amendment) bill 2021, will be introduced in the next session of the lower house, whenever convened. Local tax expert estimates a revenue impact in the range of Rs30bn to Rs40bn. Under the bill, the tax regime for the non-profit organisation (NPOs) has been made simpler. A broader distinction was made in incomes of charitable institutions which can seek 100pc tax credit or those which cannot. However, the tax credit is linked with prior conditions including filing of income tax returns and withholding tax statements for the relevant tax year. FBR proposes reforms in line with IMF recommendations to raise around Rs140bn. It has been proposed that a tax rate of 10pc will apply to surplus funds, which are not spent on charitable and welfare activities during the tax year. However, the surplus fund is clearly defined in the proposed amendments.
---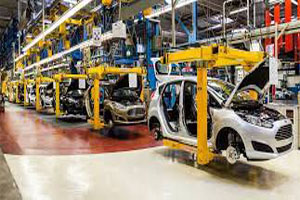 China's largest automobile maker comes to Pakistan's private SEZ
MG JW Automobile Pakistan Pvt Ltd has been granted admission to JW Special Economic Zone (SEZ) to establish electric car manufacturing plant in Raiwind, Punjab. During a meeting, JW-SEZ China-Pakistan SEZ Raiwind on March 12, Board of Investment facilitated the entry of China's largest automobile manufacturer to bring electric vehicles in Pakistan, according to China Economic Net (CEN). The MG JW will bring Rs1.3 billion investments including FDI of Rs663 million and local investment of Rs637 million. MG JW Automobile (Pvt) Ltd (MG Pakistan) is a joint venture between JW SEZ (Pvt) Ltd, and SMIL, which is a subsidiary of SAIC Motor Corporation Limited. The BOI Investment, Islamabad, received the Zone Entry Application of MG JW Automobile Pakistan Pvt Ltd through its recently launched SEZ MIS Module, which acts as a one-window for SEZs in Pakistan. The module is designed to facilitate real investors, from all corners of the world, to get admission to SEZs while ensuring complete transparency. Chairman of BOI, said that the government was fully committed to facilitating private investors for speedy industrialisation in the country. SAIC is a Chinese state-owned automotive design and manufacturing company headquartered in Shanghai, with multinational operations. It is the largest auto manufacturer in China and the seventh largest in the world. In 2006, SAIC purchased the prestigious British brand MG and it is now marketing automobiles under that brand all over the world.
---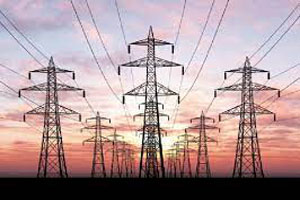 Cabinet gives nod to Rs5.65 power tariff rise
The federal cabinet on Mar 19 approved the promulgation of an ordinance aimed at preparing a legal path to increase power tariff by a minimum Rs5.65 per unit from now till October to collect a whopping Rs884 billion from consumers. It was the second emergency summary that the federal cabinet had approved through circulation to save the International Monetary Fund Programme from collapsing again. Earlier, the cabinet also gave nod to immediately imposing the Rs140 billion worth of additional taxes as part of a host of prior conditions set by the IMF. The ordinance will give powers to the government to impose a new surcharge equal to 10% of the electricity revenue requirements or Rs1.40 per unit. In addition, the ordinance will give effect to implementing the Circular Debt Management Plan, approved by the cabinet. The legal amendments have curtailed the federal government's powers to notify increase in power tariffs. The law has given the right to Nepra, if the government does not increase tariff from 15 days in case of quarterly adjustments and one month in case of annual-base tariff increase. The sources said that once all the prior actions are met, the IMF board may approve Pakistan's loan request next week. The circular debt management plan reveals that from now till October this year, power tariff will go up by Rs5.65 per unit in six phases to recover an additional Rs884 billion from consumers from April 2021 through June 2023. The Rs5.65 per unit increase would push electricity bill up by 36%, excluding the impact of taxes. The six-phase increase includes two annual tariff adjustments and four quarterly tariff adjustments. After including special surcharge of 10%, the price will go up by Rs7 per unit and additional burden would surge to Rs934 billion. The PTI government has already increased the annual-base tariff by Rs1.95 per unit last month. After including this increase, the total tariff increase will be Rs8.95 per unit and additional impact on the consumers is a whopping Rs1.134 trillion. Pakistan has also committed increasing annual-base tariff by another Rs3.60 per unit in two more instalments to raise an additional Rs315 billion revenue, showed the plan approved by the federal cabinet.
---


© 2021 Alpine Marine Services Private Limited
all rights reserved