Newsletter - Publication 103
15th May 2021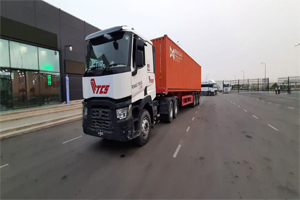 First TIR shipment reaches Uzbekistan
The first-ever shipment under the Convention on the International Transport of Goods for traffic-in-transit of goods across the border has reached Uzbekistan from Pakistan in 48 hours via Afghanistan. Islamabad signed the Convention on International Transport of Goods Under Cover of TIR Carnets (TIR Convention) in August 2015, which is a multilateral treaty that entails no payment of Customs duties and taxes. Pakistan ratified the convention in January 2016. An official statement quoted Commerce Adviser as saying that the long-term vision of the government for trade and economic relations with Afghanistan, Uzbekistan and Central Asian Republics (CARs) is that we want to make Pakistan a hub for trade, transit and trans-shipment. He said that connectivity with trading partners is vital for viable trade relations. He said that the structure and efficiency connectivity networks enable access to markets and should be considered a facet of the trade competitiveness. This will ensure that Pakistan leverages its geo-strategic location in the region to enhance its international trade. He said that the current engagement with Afghanistan and Uzbekistan, are steps towards implementation of this vision, he added.
---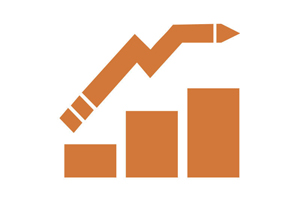 Oil sales jump 57pc in April
The country's oil sales swelled by 57 per cent to 1.67 million tonnes in April from 1.07m tonnes in April 2020. On a month-over-month basis, oil sales jumped 13pc from 1.49m tonnes in March. During 10MFY21, total oil sales rose by 19pc to 15.83m tonnes from 13.34m tonnes during the same period last year. Petrol sales during April were 54pc higher to 0.67m tonnes from 0.44m tonnes in April 2020 but sales fell 2pc from 0.69m tonnes in March. Overall petrol sales in 10MFY21 rose by 12pc to 6.73m tonnes from 5.99m tonnes in the same period last year. A 44pc jump was witnessed in diesel sales to 0.79m tonnes in April from 0.55m tonnes in April 2020. On month-over-month sales rose 47pc from 0.53m tonnes in March. The July-April 2020-21 diesel sales went up by 20pc to 6.16m tonnes from 5.15m tonnes. Rising sales of cars, SUVs, pickups, jeeps and two-wheelers have continued to push up demand of petrol while robust goods movement of goods relating to import and export followed by harvesting of the wheat crop can be attributed to improving diesel sales. Furnace oil sales showed 155pc growth during April to 0.18m tonnes from 0.07m tonnes during April 2020 while on month-on-month sales were down 17pc. In 10MFY21 furnace oil sales posted a 48pc growth to 2.48m from 1.68mn tonnes in 10MFY20.
---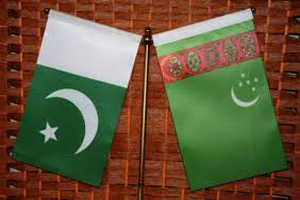 Pakistan, Turkmenistan to promote trade
Pakistan and Turkmenistan agreed to work in various sectors to promote bilateral trade and mutual cooperation on sanitary and phytosanitary (SPS) standards for trade of agri products. The understanding was reached in the second meeting of Pakistan-Turkmenistan Joint Working Group (JWG) on Trade. The Pakistani side was led by Additional Secretary Commerce (Trade Diplomacy) while the Turkmenistan side was led by the head of department for the Foreign Economic Relations, Ministry of Trade and Foreign Economic Relations. The two sides agreed to work on mutual cooperation in SPS standards, banking sector, pharmaceuticals, engineering goods, trade dispute resolution and establishing warehouses in Pakistan. They also agreed to establish joint chamber of commerce and industry, exchange of information on trade, tariff and regulatory regimes and exchange of delegations of professionals and businessmen from information technology sector.
---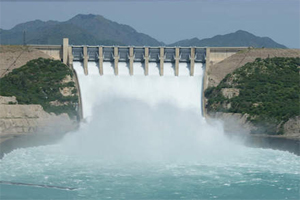 Chinese firm awarded $355m Tarbela project
The Water and Power Development Authority (Wapda) awarded a $354.6 million worth of contract to Power Construction Corporation of China Ltd (PCCCL) for civil works of the 1,530MW Tarbela 5th Extension Hydropower Project after completion of an international competitive bidding process. The contract was signed by Project Director Tarbela 5th Extension Project and PCCCL Executive Representative in Pakistan. The contract involves modification of tunnel-5, raised intake, power house, tailrace works including channel and culverts and penstocks. The project will be fully completed in 37 months with first unit coming into production by end-May 2024, followed by second unit by end-June and third unit by end-July 2024. The 5th extension project is being constructed on tunnel no. 5 of Tarbela dam with approved PC-1 cost of $807 million (Rs82.36bn). International Bank for Recons¬truction and Development (IBRD), World Bank is providing $390m, while Asian Infrastructure Invest¬ment Bank (AIIB) to give $300m loan. Cumulative generation capacity of the project would be 1,530MW with three generating units of 510MW each. The project is scheduled to start generation by mid-2024 and will provide 1.347 billion units to the national grid every year. Upon its completion, Tarbela dam's power generation potential would stand fully harnessed its installed capacity of 4,888MW at present to 6,418MW.
---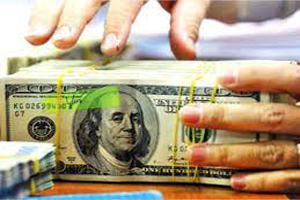 Debt servicing surges to Rs2.1tr
The cost of debt servicing jumped to Rs2.1 trillion in just nine months that consumed 82% of government's net revenues, resulting in a steep cut in development budget. The remaining expenses for running the affairs of the government were met by taking new loans, the finance ministry report showed. The failure to enhance revenues and the central bank's decision to fix interest rate at 13.25% in the last fiscal year despite core inflation at around 6% has led to a massive increase in the government's debt servicing cost. Finance Minister also said that the central bank went overboard when it kept the interest rate at 13.25% when core inflation was around 5-6%. There was 22.5% drop in the federal development spending, which amounted to a mere Rs264 billion during the first three quarters of current fiscal year. The constant high bill of debt once again highlights that the government still lacks fiscal space for stimulating the economy and spending on human development. Finance Minister plans to achieve higher economic growth in the next fiscal year through public sector spending may face many fiscal challenges.
---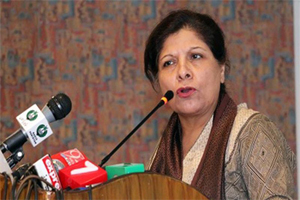 Former SBP governor Dr Shamshad Akhtar elected as first female PSX chairperson
Former State Bank of Pakistan (SBP) governor and ex-caretaker finance minister, Dr Shamshad Akhtar, was elected as the first female chairperson of the Pakistan Stock Exchange (PSX), the bourse said in a statement. Akhtar, who was appointed as an independent director on the board last month, was "unanimously elected" in a meeting, making her the first female chairperson of the PSX in its 73-year history. In a statement, the PSX called Akhtar a "veteran of the financial markets of Pakistan", recalling that she served as SBP governor for three years. She was involved in the restructuring process of banks in East Asian economies and interfaced regularly with the Bank of International Settlement on Basel Standards. Akhtar worked with the World Bank for 10 years before joining the Asian Development Bank in 1990, where she was holding a top position, overseeing the bank's operations in a number of countries. She was the ADB's expert on South East Asian economies. She said it was a "proud moment" for her to "represent the Pakistan Stock Exchange as its chairperson and join the efforts of the SECP (Securities and Exchange Commission of Pakistan), the new board and management to take this institution to new heights". "I look forward to our joint endeavours to further transform PSX as a premier institution so it can play a critical role in raising its market capitalisation through deepening of debt and equity markets, broadening its investor and product base and service efficiently all its clients upholding high standards of governance," the statement quoted her as saying.
---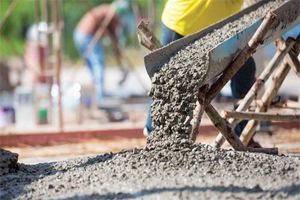 Construction boom lifts cement sales up 24.3pc
Robust construction activities boosted cement sales by 24.3 per cent during April 2021 to 4.066 million tonnes versus 3.271m tonnes in the same month last year. Exports posted a massive growth of 252pc to 877,163 tonnes during April 2021 from 249,127 tonnes a year ago. As a result, total cement dispatches (local sales and exports) grew by 40.41pc in April 2021 to 4.943m tonnes as against 3.52m tonnes during the same month of 2020, figures released by All Pakistan Cement Manufacturers Association (APCMA). During April 2021, the North-based cement mills dispatched 3.377m tonnes in the domestic markets, up by 15.33pc over 2.928m tonnes from a year ago. South-based mills sales stood at 688,239 tonnes in the local markets during April this year, depicting a jump of 100pc compared to 342,594 tonnes in April 2020. Exports from North-based mills registered an enormous increase of 155 times as the volumes increased from just 1,609 tonnes in April 2020 to 250,072 tonnes in April 2021. Exports from South rose by 153.35pc to 627,091 tonnes in April 2021 from 247,519 tonnes during the same month last year. During 10MFY21, total cement dispatches (domestic and exports) were 48.274m tonnes, showing a jump of 19pc from 40.555m tonnes during the corresponding period of last fiscal year. Local sales during Jul-April 2020-21 surged by 18.87pc to 40.249m tonnes from 33.859m tonnes in the same period last fiscal. Exports improved from 6.696m tonnes during 10MFY20 to 8.025m tonnes during 10MFY21, up by 19.84pc. An APCMA spokesman said cement exports would likely cross nine million tonnes by June 2021. Another point worth noting is that domestic dispatches are increasing even in the month of Ramazan during which the construction activities usually slow down, he added.
---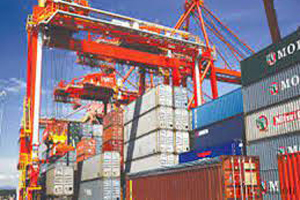 Pakistan's exports witness decline to $2.1 billion in April
Pakistan's exports have declined to $2.191 billion in April, which is 7.36 per cent less than the previous month. In April, Pakistan's exports have declined by $0.174 billion as compared to March, according to the official data. In April Pakistan's exports were $2.191 billion which were $0.174 billion less than the exports of $2.365 billion in March. However, exports for Jul-April 2021 grew by 13 per cent to $20.879 billion as compared to $18.408 billion during the same period last year. Taking to Twitter, Adviser to Prime Minister on Commerce and Investment, said "Alhamdulillah, Pakistan's export for April 2021 stood at $2.191 billion. This is the first time since 2011 that our monthly exports have crossed the 2-billion mark for seventh consecutive months. The export growth of 129 per cent over Apr-2020 cannot be taken into account due to lockdown last year. Exports for Jul-April 2021 grew by 13 per cent to $20.879 billion as compared to $18.408 billion during the same period last year," Pakistan's exports for April 2021 stood at $2.191 billion, he further said. It is worth to mention here that in March Pakistan's exports witnessed a growth of 13.4 per cent and reached to $2.345 billion, which was higher than the February's exports of $2.068 billion. The country imports also grew from $4.601 billion in February to $5.313 billion in March, mainly due to increased imports of petroleum, wheat, soy bean, machinery, raw material & chemicals, mobiles, fertilisers, tyres and antibiotics and vaccines.
---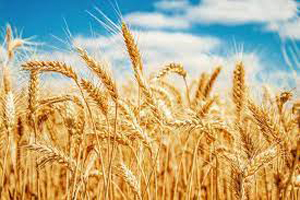 Govt decides to import 4m MT of wheat
The government has decided to import four million metric tons of wheat this year to meet the domestic consumption requirements and again "hard-pressed" the national data collecting agency to reconsider its inflation calculation methodology. Finance Minister again asked the Pakistan Bureau of Statistics (PBS) to change its price methodology as he believed that the prices of essential commodities were over-reported. The PBS is under pressure as the government had not been able to control wheat, wheat flour and sugar prices that doubled in less than three years. Headed by Finance Minister, the National Price Monitoring Committee (NPMC) took the decision to import four million metric tons of wheat. A summary will now be presented before the Economic Coordination Committee (ECC) of the Cabinet for formal approval. The NPMC met two days after the PBS reported that inflation skyrocketed to 11.1% in April on the back of higher food prices. This happened despite the fact that Prime Minister had promised to personally monitor the prices. Ministry of National Food Security secretary briefed the committee about the arrangements under way to import wheat for building strategic reserves and to ensure steady supply during the current year, according to a statement of the finance ministry.
---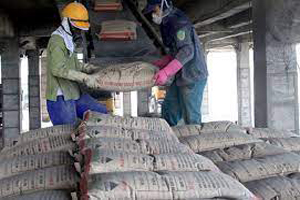 Cement makers to expand production capacity by 40pc
Pakistan's cement producers plan to expand their capacity by more than 40 per cent from nearly 69 million tonnes to nearly 99m tonnes over the next several years in anticipation of 10-15pc growth in their sales every year, claims an All Pakistan Cement Manufacturers Association (APCMA) official. Almost every cement manufacturer had planned to increase their production capacity through greenfield and brownfield projects. Many projects, especially the brownfield ones, are expected to come on line in the next two years, adding nearly 18m tonnes to the existing capacity. The prevailing view amongst industry that cement sales will spike as construction activity picks up further going forward on the back of a generous housing package announced last year. The announcement of mega infrastructure schemes and resumption of work on CPEC related projects and dams too are driving the industry sentiment. The massive reduction of 625bps in the central bank's policy rate from 13.25pc to 7pc during March and June last year to offset the impact of the Covid-19 pandemic as well as the availability of cheaper long-term financing for new and old projects under the Temporary Economic Refinance Facility (TERF) initiative, which has diluted the borrowing cost of the industry across different sectors, have also contributed to the cement producers' decision to undertake expansions. Most cement makers have already disclosed their expansion plans through bourse filings over the last few months.
---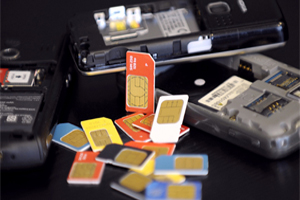 Cellular subscribers in Pakistan cross 183m mark in March
Cellular subscriptions in Pakistan crossed the 183 million mark by the end of March 2021 from 178.97m in January, figures shared by the Pakistan Telecommunication Authority (PTA) showed. Mainly owing to pressures from the education sector in the wake of Covid-19 lockdowns, authorities have been expanding internet infrastructure in the country for more than a year. Broadband penetration reached 46.4 per cent of the country by the end of March 2021 compared to 44.6pc in January earlier this year. While 4G users grew from 66m in January to 74m in March, broadband subscriptions — including 98m 3G and 4G subscribers — topped 101m in the same period.
---


© 2021 Alpine Marine Services Private Limited
all rights reserved