Newsletter - Publication 104
01st Jun 2021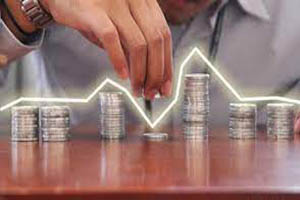 Current account posts $773m surplus in 10MFY21
The country's current account (C/A) has been showing deficit each month since December 2020, but it remained in surplus with $773 million during the first 10 months of 2020-21 — reflecting the additional support of higher remittances and exports. The latest data issued by the State Bank of Pakistan (SBP) on May 25, showed that the current account deficit (CAD) contracted by almost 61 per cent to $200m in April against $510m in the same month last year. The $773m surplus during 10MFY21 has, however, changed the economic situation for the government, which has been struggling to reduce the highest-ever CAD of $20bn in FY18. Even if the remaining two months (May and June) witness deficits, the C/A would end up with surplus in FY21. The SBP has recently said that the country has posted a current account surplus this fiscal year after a gap of 17 years which will help the economy to come out from the huge pressure of deficits prevailing for a long period.
---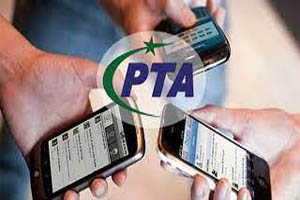 19 companies authorised to manufacture mobile sets
As the mobile sets assembling licences are set to expire next month, the Pakistan Telecommunication Authority (PTA) on 25th May, issued Mobile Device Manufacturing Authorisation to 19 foreign and local companies for the production of mobile devices locally. The licences have been issued under the Mobile Device Manufacturing (MDM) Regulations, 2021, issued by the PTA in January this year. Among the prominent companies to obtain the manufacturing licences are Oppo and Vivo. The companies will have to complete the already approved deletion programme within two years. The mobile companies were earlier granted assembling licence for six months that is set to expire in June, while the manufacturing licence is valid for 10 years. "The idea is to promote 'Manufactured in Pakistan' not only for sets but for the parts too," the PTA spokesman said. The international brands that have obtained the manufacturing licences have plans to export their products to the Middle East. The mobile sets manufacturing companies have to follow a localisation plan which includes local packing up to two per cent by the end of one year. By the end of two years, 2pc of device chargers have to be manufactured locally, 10pc of all mother-board assembly has to be locally produced, 10pc of all batteries, 8pc of total manufactured display screens and components and 8pc of all plastic parts. Apart from the mobile sets the licences will apply for devices including tablets, router, dongle, tracking etc. While 4G mobile sets too were assembled in the country, a vast majority of sets assembled in the country were 2G and 3G compatible.
---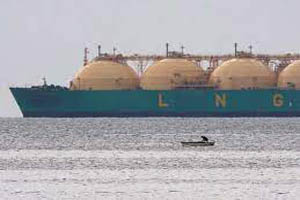 Pakistan LNG seeks 9 cargoes for July-August
Pakistan LNG is seeking nine liquefied natural gas (LNG) cargoes for delivery over July to August, a tender document posted on the company website showed. The cargoes are 140,000 cubic meters each and are for delivery over July 8-9, July 12-13, July 17-18, July 28-29, Aug 2-3, Aug 7-8, Aug 12-13, Aug 17-18 and Aug 27-28. The company last received offers from 12 companies for a tender seeking eight cargoes for delivery from late April to June.
---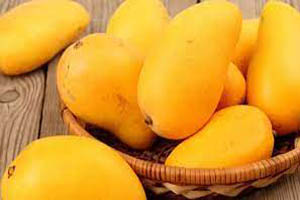 Australia approves two Pakistan mango facilities
The Australian Department of Water, Agriculture and Environment has approved two mango processing facilities of Pakistan for exports to Australia. This is in addition to two existing facilities, Consul General of Pakistan in Sydney said in a message. Two mango treatment facilities in Sindh have been approved by Australian authorities for export of mangoes from Pakistan. Fresh mangoes from Pakistan are permitted for import into Australia subject to the condition the mangoes must undergo pre-export hot water dipping treatment (HWDT) or irradiation treatment in the approved facilities. So far, only two facilities were approved for import into Australia. Pakistan had filed the request for approval of three more facilities around five years ago. After concerted efforts during last year. PFVA sets 150,000 tonnes export target for this year. The approvals will be reflected in Australia's biosecurity import conditions database very shortly. Pakistan's mango exports to Australia increased from 2 tonnes in 2013 to 79 tonnes in 2019. With the approval of these new facilities, a considerable increase in exports is expected during the upcoming season. Meanwhile, All Pakistan Fruit and Vegetable Exporters, Importers and Merchants Association (PFVA) has fixed mango export target at 150,000 tonnes for the current season which will likely fetch $127.5 million in foreign exchange. Last year, the export target was set at 80,000 tonnes due to Covid-19 pandemic and subsequent logistics challenges. As mango exports are set to start, exporters have demanded the PIA management to arrange special cargo flights for shipping their consignments to the European Union and North America so that their export targets are met easily.
---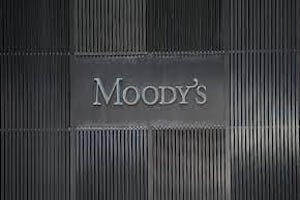 Moody's sees robust GDP growth potential
Rating agency Moody's in its latest report said the credit profile of Pakistan (issuer rating B3) reflects the country's "baa2" economic strength, which is underpinned by the robust long-term GDP growth potential and large scale of the economy, balanced against low per capita incomes and global competitiveness. Its "b2" institutions and governance strength that balances still weak executive institutions and fiscal policy credibility and effectiveness against a lengthening track record of effective checks and balances and judicial independence, as well as increasing monetary and macro prudential policy effectiveness, said the agency. The government's "ca" fiscal strength driven by its high government debt burden and narrow revenue base which hinders debt affordability and reduces fiscal flexibility given ongoing infrastructure and social spending needs; and its "b" susceptibility to event risk driven by external vulnerability, as foreign-exchange reserve adequacy, though improving, remains low compared to peers, it added. However, the rating agency said the review did not involve a rating committee, and this publication does not announce a credit rating action and is not an indication of whether or not a credit rating action is likely in the near future.
---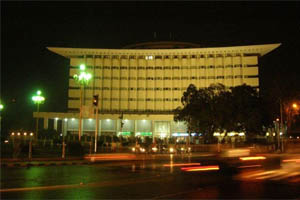 Wapda's Indus Bond listed on London Stock Exchange
The Water & Power Development Authority (Wapda) listed the Indus Bond a green Eurobond (GEB) on the London Stock Exchange (LSE) to raise $500 million to finance mega hydropower projects. Wapda Chairman said: "Since we need about $2.2 billion ($1.5bn in first two years and the rest subsequently), we have initially a listed $500 million Eurobond. The number of bonds will be gradually increased depending upon the financial needs for the projects." He said the investors response was "excellent as some showed very keen interest in the bond we are launching very soon". Power utility seeking to initially raise $500 million. Wapda is the country's first public sector entity that has launched the GEB to meet its financial needs for the construction of mega projects. The debt raised through the Indus Bond will be used for the construction of mega hydropower projects, including Diamer Basha and Mohmand dams in the next five years.
---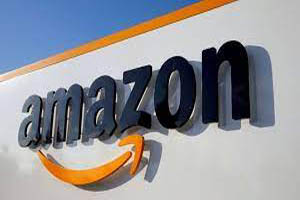 Amazon adds Pakistan to its sellers' list
Adviser to the Prime Minister on Commerce, Textile and Investment said on 21st May, that e-commerce giant Amazon had added Pakistan to its sellers' list. In a tweet announcing the development, he said: "It is a big accomplishment for our e-commerce and will open up vast opportunities for a new breed of young men and women entrepreneurs. We congratulate everyone involved." The commerce adviser also shared a message from Amazon International Seller Services Vice President which stated that Pakistani entrepreneurs are now eligible to sell on the platform. "We are eager to work with Pakistan's dynamic business community, including small and medium-sized sellers and help connect them with customers around the globe," he said. Pakistan's addition to Amazon's sellers' list also creates opportunities for exporters to sell their products through the platform. The platform offers Amazon's 3P model (third party relationship — retailers sell directly to buyers through the marketplace) which serves brand owners while the 1P model (marketplace acts as retailers while brand is wholesale supplier) is for mass producers, who want to produce for Amazon brand items. Some Pakistani companies are already selling on Amazon from their overseas offices but the country's inclusion in the sellers' list will increase opportunities for SMEs. The move is said to help promote more businesses and online buyers get access to Pakistani brands which can now reach all major markets through Amazon. Pakistani products available for sale on Amazon are mostly textile, sports, leather and surgical goods. Earlier, Pakistani companies had to register from offices outside the country or produce goods for other brands available on Amazon.
---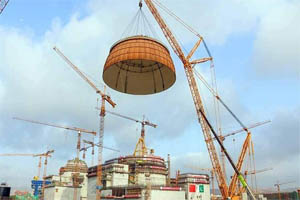 Karachi nuclear power plant inaugurated
Prime Minister Imran Khan virtually inaugurated Karachi Nuclear Power Plant Unit-2 (K-2) on Friday May 21. The Pakistan Atomic Energy Commission (PAEC) said a day earlier that K-2 is a generation III, state-of-the-art plant with improved safety systems, especially internal and external accident prevention ability and enhanced emergency response capability. The plant has 60-year life expectancy, extendable to 20 more years. It is designed with higher plant availability and capacity factors, and extended refuelling cycle. The construction of K-2 commenced in November 2013, whereas its fuel loading started on Dec 1, 2020 after approval from the Pakistan Nuclear Regulatory Authority. A series of cold and hot functional commissioning tests related to plant operation and safety were conducted, before achieving criticality at the end of February this year. After further tests, the plant was connected to national grid on March 18, 2021 for trial operation and power escalation tests. The PAEC is now operating six nuclear power plants in the country. Two of them are located in Karachi namely Karachi Nuclear Power Plant Unit-1 (K-1) and Unit-2 (K-2), while four are situated at Chashma, in Mianwali, named as Chashma Nuclear Power Plant Unit 1-4. Earlier, the collective generation capacity of all PAEC-operated NPPs was around 1,400MW. The inauguration of K-2 having 1,100MW capacity will nearly double these figures, substantially improving the overall share of nuclear power in the energy mix. Meanwhile, the Karachi Nuclear Power Plant Unit-3 (K-3) with similar capacity is also in the commissioning phase and is expected to start production during the first quarter of 2022.
---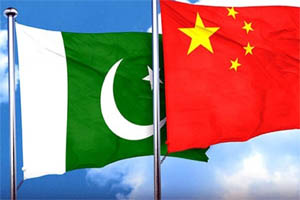 Pakistan, China to have 350 km shorter road connectivity as alternate to CPEC
Pakistan and China will soon have a new and alternative short road connectivity as an alternative to the China Pakistan Economic Corridor (CPEC) which would be constructed by Pakistan at the cost of Rs 50 billion. The new route funded by the Pakistani government will be in addition to the Shandur route connecting to China under the CPEC and will help expedite the pace of economic development between the two countries. The route would be around 350 kilometers shorter than the existing via Khunjerab pass. In an official letter written to Gilgit Baltistan's Works Department (GBWD), it has been asked to prepare a concept clearance proposal for new route which would pass through Shigar, Skardu, and Astor districts and connect to Muzaffarabad district of Azad Jammu and Kashmir (AJK). Moreover, the concerned departments in these districts have also been asked to submit the concept clearance proposals for the construction of a 33 feet wide truck-friendly road from Yarkand at the China border to Gorikot in Astor via Shagarthang.
---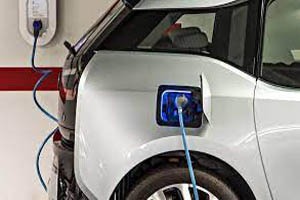 New policy to focus on promoting electric vehicles
Federal Minister for Industries and Production said the new policy would focus on growth and development of the automotive industry together with affordability, quality, availability and indigenisation. In consultative sessions with auto sector stakeholders to discuss the Auto Industry Development & Export Plan (AIDEP) 2021-26, the minister said that the government would like to see an increased footprint of electric vehicles to improve the environment and to reduce oil import bill. The representatives of Pakistan Automotive Manufacturers Association (Pama) and Pakistan Association of Auto Parts & Accessories Manufacturers (Paapam) held separate meetings with the minister. Commerce Adviser was also present. The minister suggested to both associations to table suggestions to reduce the prices of small cars to bring the cost within the affordability of lower middle class of the country. Meanwhile, in another development the local industry has sought the government's support and a policy for hybrid electric vehicles (HEVs). According to the industry, HEVs are a better option for consumers than the electric vehicles (EVs).
---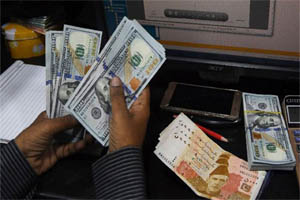 Remittances jump to all-time high of $2.8bn in April
The overseas Pakistanis sent record 24.2 billion dollars remittances during the first ten months of the current fiscal year and workers' remittances rose to an all-time monthly high of $2.8 billion in April 2021, disclosed the State Bank of Pakistan (SBP) in a Tweet. The workers remittances grew 56 percent higher than during the same month last year. It merits mentioning here that on a cumulative basis, remittances have broken all the previous records. At $ 24.2 billion in July-April FY21, remittances grew by 29% over the same period last year. They have already crossed the full FY20 level by more than $1 billion, according to the SBP. The remittance inflows during July-April (FY2020-21) were mainly sourced from Saudi Arabia ($6.4 billion), United Arab Emirates ($5.1 billion), United Kingdom ($3.3 billion) and the United States ($2.2 billion).
---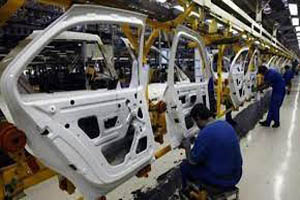 Low interest rates rev up auto sector growth
Backed by low interest rates, the auto sector posted a positive performance in the first 10 months of the current fiscal year with the jeep segment achieving highest sales growth of 193 per cent. Sales of tractors were up 62pc followed by 57.5pc increase in light commercial vehicles (LCVs), cars 48.5pc, two and three-wheelers 34pc, trucks 7.7pc and buses by 5.6pc in 10MFY21. Low interest rates emerged as one of the main reasons in propelling the auto sector sales — especially cars, LCVs and pickups — and thereby taking up the share of auto financing to 40-60 per cent of total car sales depending on the assemblers. Rising car prices did not cause any serious hit to the buying sentiments of consumers who were more interested in getting the vehicles delivered. Instead, late deliveries of vehicles and looming high premiums on spot sales at the showrooms emerged as pressing concerns among buyers. Meanwhile, assemblers have not come out with any price relief for the consumers in the last 10 months despite rupee recovery against the dollar from August 2020 till to date. According to the data of Pakistan Automotive Manufacturers Association (PAMA), total car sales during 10MFY21 rose to 126,679 units from 85,330 units in the same period last fiscal year. However, due to limited factory and office hours from April 14 during Ramazan, total car sales in April plunged to 14,435 units from 17,105 units in March 2020. In April 2020, no auto production and sales were made due to countrywide lockdown as the Covid-19 pandemic found its way to Pakistan.
---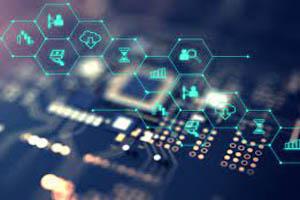 Information Communication Technology exports jump 46pc in July-April
Pakistan's export of Information Communication Technology (ICT) grew by 46 per cent during the first 10 months of 2020-21. An official announcement said the value of ICT reached $1.70 billion as compared to $1.17bn in 10MFY20. In April, the exports of ICT grew by 66pc to $196m as compared to $118m in April 2020. ICT exports now look set to breach the $2bn mark for the first time. Commerce Adviser said an increase in ICT exports is due to exporters' efforts. "I assure exporters that the MOC is at their service for any facilitation they need," the adviser further said.
---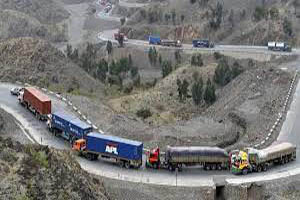 Pakistan, Uzbekistan Trade Goods Via Afghanistan
Pakistan and Uzbekistan have exchanged goods through war-torn Afghanistan for the first time, in a move hailed as a milestone for regional economic integration. A Pakistani cargo truck on May 4 transported medicine from the port city of Karachi to the Uzbek capital, Tashkent, via Kabul. An Uzbek cargo truck then took a shipment of leather products from Tashkent to the Pakistani city of Faisalabad on May 13. The shipments are part of five planned trial runs aimed at testing the viability of various routes in the region, where trade has been hampered by the decades-old conflict in Afghanistan and longstanding diplomatic tensions between Kabul and Islamabad. The project has received technical and financial support from the United States Agency for International Development (USAID). The agency said the initiative is intended to "boost regional trade integration and connectivity." The shipments were made under the Transports Internationaux Routiers (TIR) Convention, a customs agreement that facilitates the international transport of goods. The multilateral treaty eliminates the need to pay customs duties and taxes. Afghanistan rejoined the TIR after a 30-year suspension in 2013, while Pakistan joined in 2017. William Byrd, a development economist at the United States Institute of Peace, a Washington-based think tank, says the pilot project is an "encouraging development" but "more a proof of concept than a milestone." "If this gets taken forward by expanding to other Central Asian countries and is scaled up over time in terms of the volume of transit trade, there will be important benefits for both Pakistan and Central Asia," says Byrd. "If this transit trade develops on a larger scale, it will also increase the economic stakes of neighboring countries in Afghanistan's peace and stability." Pakistani adviser on commerce and investment, says the pilot project has been "very successful." "Our objective is to have greater connectivity with our western and northern neighbors," adviser told. "So, we are very encouraged. We want to do more trade."
---


© 2021 Alpine Marine Services Private Limited
all rights reserved