Newsletter - Publication 105
15th Jun 2021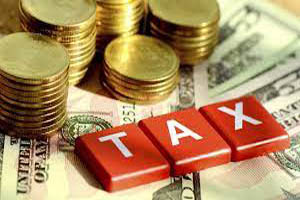 Massive taxation relief to boost industrial growth
The third budget of the PTI government, announced on 11th June, aims to reduce the input cost of several industries. It also plans on tapping online transactions and bring these under the Sales Tax (ST) net. The Budget 2021-22 offers unprecedented relief measures in Customs Duty (CD), ST and Income Tax (IT) for the industrial sector amid a proposed plan that explains how the government intends to meet the Rs1,129 billion hike in the Federal Board of Revenue (FBR) target. As per proposed plan, under the revenue relief changes announced in the Finance Bill, the government aims to give away Rs119bn to industries and individuals. Of these, Rs42bn has been given in CD, 19bn in ST and Federal Excise Duty (FED) while Rs58bn in IT. The revenue measures under IT will generate Rs116bn, followed by Rs215bn from ST & FED and Rs53bn from CD measures. The net revenue impact will be Rs264bn after deduction of relief measures.

Industrial relief measures:
The government has either reduced or exempted completely CD, additional customs duty (ACD) and Regulatory Duty (RD) on imports of 584 tariff lines including fabric in the value chain of the textile sector. The estimated loss of revenue from this major measure is Rs10bn
Regulatory duty:
The rates of RD have been further scaled up on 78 tariff lines on import of non-essential/luxury items to support local industry. This will increase revenue collection by over Rs11bn. The net effect of tariff rationalisation for the auto sector is Rs15bn. A 17pc sales tax imposed on several products like silver, gold jewelry, fat filled milk, LNG/RLNG to raise Rs35bn for the FBR. FBR will collect Rs11bn from e-commerce and Rs7bn on collection of sales tax on sugar at retail sector and another 8bn from integrated POS retailers.
Income tax
The government has proposed Rs51bn worth new income tax measures in the budget. The Rs65bn worth exemptions and concessions withdrawn through an ordinance have now made part of the Finance Bill. Twelve withholding taxes were withdrawn- on banking transactions, air travel, stock exchange, CNG, petroleum products, international debit credit card transactions, and extraction of minerals.
---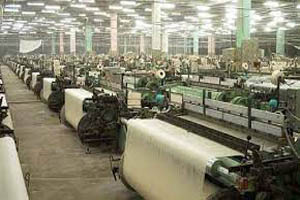 Large-scale manufacturing rebounds
The Large-Scale Manufacturing (LSM) sector bounced back with nine per cent growth during July-March 2020-21 compared to the negative 5.1pc growth in the same period last year, the Pakistan Economic Survey 2020-21 said. The survey, released on 10TH June, noted that LSM growth comes at a time when the Covid-19 pandemic continues to be the biggest challenge facing global and domestic economies. The Economic Survey highlighted that domestic lockdowns and other issues related to coronavirus pandemic plunged the LSM historic low — dropping to minus 41pc in April 2020. Pandemic-related hurdles further dragged down the LSM in FY20, with the sector witnessing a steep decline of 9.8pc causing macroeconomic instability. It noted that the situation was more challenging for the LSM sector in the country as most manufacturing jobs were on-site and cannot be carried out remotely. The other reason was the slowdown of manufacturing activities due to strong linkages with the developed economies that too were hit by the pandemic, the survey added. Government's decisions including earlier resumption of businesses, smart lockdowns, relief to export-oriented industries as well as construction industrial packages helped revive the manufacturing sector, it said. The growth in LSM was witnessed due to strong performance by the textile sector, food, beverages & tobacco, non-metallic mineral products and automobile. The LSM sectors which showed negative growth include electronics, leather products, paper & board, engineering products rubber products and wood products.
---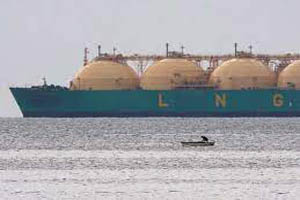 Fresh LNG tender gets one offer
A re-issued tender by Pakistan LNG seeking two liquefied natural gas (LNG) cargoes for delivery in July received only one offer, a document posted on the company website showed. Pakistan LNG was seeking the cargoes for delivery into Port Qasim in Karachi for July 8-9 and July 12-13 in a tender that closed on June 8 and was valid until June 9. It had re-issued the earlier tender and added flexibilities to attract more offers after it received very high prices and not enough interest. But its re-issued tender received only one offer, from Vitol Bahrain, for the cargo to be delivered over July 12-13 at a price of $12.7777 per mmBtu. This was higher than the $11.6612 received for the same delivery period in the earlier tender.
---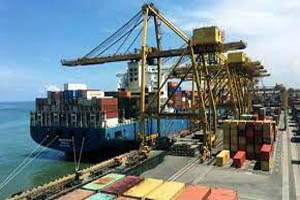 Shipping agents seek amendments to trans-shipment rules
In its Budget 2021-22 proposals shared on 5th June, the Pakistan Ship's Agents Association (PSSA) urged the government to facilitate re-export of shipments by amending trans-shipment rules as it was shifting businesses from local ports to other facilities in the region. The PSSA asked the government to amend Rule 510A of SRO 03(I)/2021, Jan 4, 2021, related to the "trans-shipment of imported cargo from gateway port to a foreign port". Under the rules, only Full Container Load (FCL) or sealed cargo containers are allowed for "International trans-shipment (IT)" via seaports in Pakistan. While ship agents have asked the government to allow trans-shipment of Less than Container Load (LCL) cargoes too, which are forwarded to the country of origin in the form of "grouped shipment" as an international business practice. Allowing LCL cargo will enhance business opportunities and revenue generation for the sector, the association added. The PSSA has asked for five amendments in the Customs Act 1969, including enhancing the limit of ocean losses on bulk oil cargo to 0.50 per cent of the manifested quantity. The other demand was an amendment in clause 24 (i) of section 156 asking that the "shipowner" should be defined as "shipowner not as a local agent". The association said that amendments were needed in Section 55(1)(e) and 55(2) of the Customs Act as under the current rules a shipping agent is held liable for claims brought by the owner of the goods even when the agent has excluded his liability under the Agency Agreement and in situations where the agent was not involved in default, negligence or willful act.
---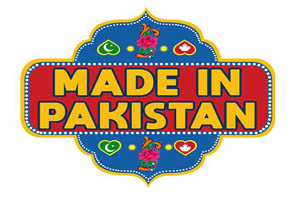 Ministry approves 10 products for registration as GI
The ministry of commerce announced that it has approved 10 products for registration as Geographical Indications (GI). The products include Chaunsa and Sindhri mangoes, Kinnow, Hunza Ruby, Swat Emerald, Kashmiri Tourmalin, Skardu Topaz and Aquamarine, Peridot Stone and Peridot Valley. GI will serve as the potential economic tool to promote and enhance national and international trade by allowing premium price for Pakistan's products. It will also allow 'Made in Pakistan' products to empower country's branding, which is missing in the exports basket. The GI law can protect Hunza apricots, Charsadda (Peshawari) chappal, Multani halwa, Hala's Ajrak, Kasuri methi, Dir knives, Swat wild mushrooms, Nili-Ravi buffalo, Chaman grapes, dates from Dera Ismail Khan, Turbat and Khairpur and Pashmina shawls, etc.
---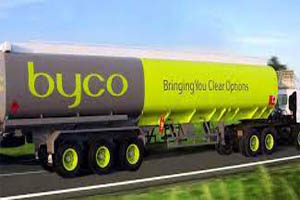 Byco proposes connect its SPM with White Oil Pipeline to expand supply chain infrastructure of the Country for POL
Byco Petroleum Pakistan Limited has proposed the government to connect its Single Point Mooring (SPM) with White Oil Pipeline via Asia Petroleum Limited (APL) pipeline to significantly expand supply chain infrastructure of the Country for Petroleum Oil and Lubricants (POL). Byco's chairman, in a letter to Federal Minister for Energy, has drawn the attention towards the issue of ports (KPT & FOTCO Jetty at Port Qasim Authority) due to unavailability of Oil Pier 1 at Keamari Terminal, Karachi as raised by the Oil Companies Advisory Council (OCAC). In this regard, he said that the supply chain infrastructure of the country for POL can be significantly expanded by connecting Byco's SPM with White Oil Pipeline via APL pipeline. And, this objective can be achieved with a nominal capital expenditure and in a short span of time. Byco's SPM is an offshore jetty installed 12 km in the deep sea where from it receives crude oil directly into the refinery through a subsea pipeline. APL's 84 km long pipeline is laid between Zulfiqarabad Oil Terminal (ZOT) near PQA and Hub Power Plant (adjacent to Byco refinery). This pipeline is currently running idle due to Hub Power not being utilized much lately. The distance to connect both facilities (SPM and APL) is barely 500 m and this proposed connectivity is expected to ensure security of energy supplies in all circumstances (peace and emergency) and savings of foreign exchange on account of freight and demurrages.
---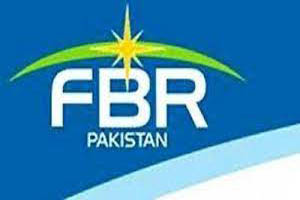 FBR launches Single Window Programme
In order to improve Pakistan's international trade, the Federal Board of Revenue (FBR) has kicked off the soft launch of the Pakistan Single Window Programme (PSWP) with the intention of launching it officially in a couple of months. If it is implemented properly, PSWP would connect 74 departments that regulated imports and exports and engaged in documentation. It would connect the Web-based One Customs (WeBOC) system with the Customs, banking channels and other institutions to increase efficiency and reduce the time taken for processing in various departments. The implementation of National Single Window system by 2022 is also a commitment under the World Trade Organisation (WTO) Trade Facilitation Agreement. Last year, 2.4 million containers were traded for either imports or exports. Licences, permits and other documents issued for imports or exports not only took time but also cost money. An import container in Pakistan bears a cost of $417 and takes 216 hours in the regulation process. Real test of National Single Window system depended on its performance, which would be judged based on actual reduction in costs and time taken for imports and exports.
---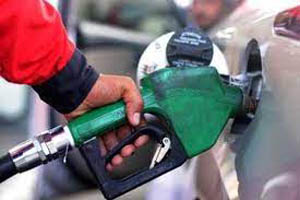 Petrol sales all-time high in May
Petrol sales hit an all-time high of 731,000 tonnes in May, up by 15 per cent over the same month last year, despite restricted movement of people due to early closure of markets by 6pm and long Eidul Fitr holidays. High-speed diesel (HSD) sales also remained brisk with 761,000 tonnes as compared to 688,000 tonnes in May 2020, up by 11pc. Furnace oil (FO) posted a 16pc growth to 168,000 tonnes from 145,000 tonnes in May 2020. As a result of growth in three major oils, the overall country's oil sales during April 2021 recorded a rise of 14pc to 1.692m tonnes from 1.485m tonnes in the same month last year. Oil sales in 11MFY21 swelled by 18pc to 17.606m tonnes. Furnace oil showed the highest rise of 45pc to 2.650m tonnes in 11MFY21 followed by 18pc and 12pc hike in sales of HSD and petrol to 6.920m tonnes and 7.453m tonnes. Petrol and diesel sales had been going strong on account of persistent increase in cars, two- and three-wheelers, SUVs, commercial vehicles and heavy vehicles sales. Total car sales during 10MFY21 reached 126,679 units from 85,330 units in the same period last year. Truck sales grew by 7.7pc while bus sales rose by 5.6pc in 10MFY21.
---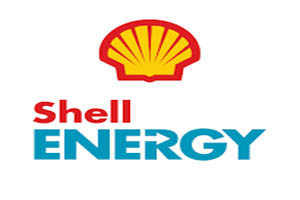 Shell Energy gets gas marketing licence
Oil and Gas Regulatory Authority (Ogra) has awarded a gas marketing licence to Shell Energy Pakistan (Pvt) Ltd to carry out downstream gas marketing activities in the country. The company aims to aggregate demand from customers and secure competitive international supply to meet such demand, says a press release.
---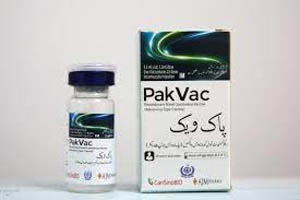 Locally processed PakVac Covid-19 vaccine
The PakVac vaccine has been developed by China's state-run pharmaceutical company Cansino and is being brought to Pakistan in a concentrated form, where it is packaged at the National Institute of Health (NIH) in Islamabad. Cansino was the first Chinese vaccine to have undergone clinical trial in Pakistan and was administered to around 18,000 people. The company's interim efficacy results of a multi-country trial, which included Pakistan, showed the vaccine had a 65.7 per cent efficacy in preventing symptomatic coronavirus cases and a 90.98pc success rate in stopping severe infections. In the Pakistani subset, the efficacy of the vaccine at preventing symptomatic cases stood at 74.8pc and 100pc at preventing.
---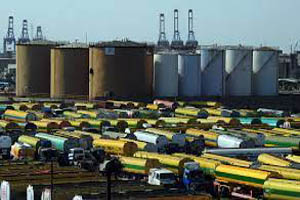 OCAC warns of congestion at Karachi ports
The Oil Companies Advisory Company (OCAC) has warned that congestion at Karachi ports may disrupt the entire energy supply chain. Sources revealed that the OCAC had cautioned of disruption in oil supply due to the issue of ports (KPT and FOTCO Jetty at PQA) congestion due to unavailability of Oil Pier-1 (OP-1) at Keamari Terminal in Karachi. The oil industry body, in a letter to Petroleum Secretary, stated that Karachi Port Trust (KPT) requires all the importers and agents to submit an 'indemnity bond' prior to berthing of vessels for absolving KPT from the claims and liabilities, which may arise due to the compromised condition of OP-1. "It is important to mention that preventive maintenance of all the oil piers while ensuring its operational availability is the sole responsibility of KPT, however, in this instance, it is surprising to note that KPT instead of maintaining oil pier in operational and safe working condition, is shifting the responsibility to importers, agents, ship owners by asking for an indemnity bond for unforeseen events," OCAC said. It further warned that this requirement from KPT would have far reaching negative impact in the 'international shipping market' with limited availability and increased freights when arranging vessels for delivery in Pakistan. OCAC further said that it is pertinent to note that OP-1 is in a deteriorated condition, which is being used for berthing in day light only and has been in and out of service every now and then. Oil Pier 3 (OP-3) has been out of operation since July 2018.
---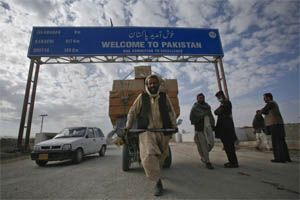 3 border markets set up in Balochistan
Pakistan has established three border markets at Gabd, Mund and Chedgi in Balochistan's border with Iran for the rehabilitation of people living along the borders affected by the anti-smuggling drive. An official statement of the Ministry of Commerce (MOC) said that these markets are being established in light of the memorandum of understanding (MoU) signed between the two countries in April. These markets will not only enhance bilateral trade, but they would also provide economic opportunities and sustenance to people residing in the border areas. The Anti-Smuggling Steering Committee constituted for the rehabilitation of people living along the borders, affected by the anti-smuggling drive had recommended the establishment of Joint Border Markets in November 2019. The commerce ministry, responsible for border trade under Rules of Business 1973, was assigned the task. Subsequently, after field visits by the technical teams of two sides, they signed an MoU in April. Three pilot projects of Border Sustenance Market Places are being established at Chegdi-Kohak (Panjgur District), Mand-Pishin (Kech District) and Gabd-Rimdan (Gwadar District). The list of commodities to be traded in the market places and the tariff concessions will be subsequently finalised by the two sides in accordance with the MoU. The three pilot projects will be funded by the federal government.
---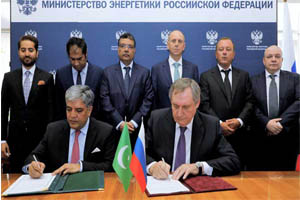 North-South Gas Pipeline Project to be called 'Pakistan Stream Gas Pipeline'
Islamabad and Moscow agreed to change the name of the North-South Gas Pipeline Project to the "Pakistan Stream Gas Pipeline" in a protocol agreement signed in the Russian capital. A tweet issued by the Pakistani mission in Moscow said that Pakistan and Russia signed a protocol on the amendments to the agreement on North-South Gas Pipeline Project. The agreement was signed by Pakistani envoy and Russia's Energy Minister. "The pipeline will run from Karachi to Kasur for transportation of gas. The Project is a flagship strategic venture between Pakistan and Russia and will strengthen bilateral cooperation," said the mission. The Pakistan embassy stated that Islamabad desires a "strategic partnership" with Moscow. It also said that Pakistan "looks forward to enhanced bilateral relations in all fields of mutual interest". Last year in November, the North-South Gas Pipeline project received a new push after Russia gave it a new structure. The Russian Ministry of Energy has offered TMK and ETK with its state-owned company Federal State Unitary Enterprises (FSUE). Moscow has finalised its technical delegation with representatives each from EKT and TMK, which is to land in Pakistan somewhere in the third week of the current month and will negotiate for alteration in the IGA (Inter-Governmental Agreement) and will finalise the way forward with timelines for initiation of the project till its execution and making the project operational. Originally, the pipeline of 1,100 kilometers was to be laid with a diameter of 42 inches with capacity to transport 1.2 billion cubic feet RLNG per day. Now Pakistan wants to increase its capacity to transport RLNG of 1.6 bcfd with a diameter of either 52 inches or 56 inches. The Pakistan side has estimated the project's cost at $2.25 billion but it is yet to be finalised with input from the Russian side.
---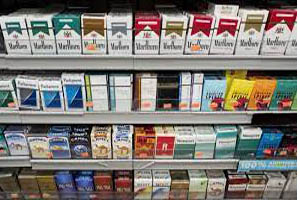 Health levy on tobacco products & sugary drinks
The Ministry of Law and Justice has allowed the Federal Board of Revenue (FBR) to impose health levy on tobacco products and sugary drinks through an ordinary bill or through an ordinance before the upcoming budget. In response to a letter from the FBR, the law ministry has said the proposed federal health levy would fall within the definition of fiscal laws for the purpose of the act. "In the light of the restriction in the use of funds collected pursuant to the proposed law, it will not constitute a money bill," the ministry said in a letter to the FBR. The imposition of the federal health levy on the manufacturing and sale of harmful products falls within the domain of the parliament under the Constitution, therefore, the imposition of the said levy on such sale and manufacturing would be applicable throughout Pakistan, the law ministry said. The federal cabinet approved the health levy in 2019, but it is yet to be implemented. The levy proposes Rs10 per cigarette tax to discourage smoking among the youth and help the government raise its revenue from the tobacco products. Moreover, it suggested at least Re1 tax on sugary drinks. Cabinet approved health levy in 2019 but is yet to be implemented. According to data of the Ministry of National Health Services (NHS), smoking has been resulting in 166,000 deaths in Pakistan each year and according to a study tobacco-related diseases were causing an annual loss of Rs615 billion to the national exchequer. Pakistan is currently the fourth country having most number of diabetics.
---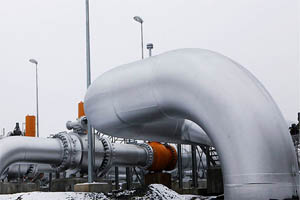 Pipeline capacities for LNG terminal spnsors ordered
The Oil & Gas Regulatory Authority (Ogra) directed the Sui gas companies — SNGPL and SSGCL — to immediately allocate pipeline capacities to the sponsors of two upcoming terminal of liquefied natural gas (LNG) for them to proceed with the final investment decision (FID) and financial closure. In a joint letter written to the managing directors of SSGCL, SNGPL and the two LNG terminal developers, Ogra reminded that on Feb 23, 2021, the Cabinet Committee on Energy (CCoE) had already decided on the issue of pipeline capacity allocation to the developers. As such, the regulator directed the gas companies to allocate around 250-300 million cubic feet per day (mmcfd) each to the sponsors of the two upcoming LNG terminal operators so that they can achieve financial close. The regulator said that in order to facilitate the execution of two terminal projects all the relevant stakeholders had been invited for consultation sessions at three different occasions over past four weeks.
---


© 2021 Alpine Marine Services Private Limited
all rights reserved