Newsletter - Publication 106
01st July 2021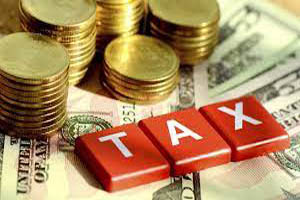 Local refineries allowed 10 year income tax holiday
Finance Minister has agreed to extend the 10-year Income Tax holiday to the existing refineries which was earlier denied in the proposed finance bill 2021-22. The Finance bill 2021-22 proposes tax holiday to be applicable on upgrades to deep conversion refinery's project of at least 100,000 barrels per day (bpd) capacity, excluding all of the existing refineries. Now government has agreed to include a 10 year IT holiday for the existing refineries and 20-year IT holiday for new refineries in the finance bill. The decision was taken in a meeting held on June 22. However, 17 percent GST on crude oil remain in place being IMF requirement of imposition of GST. The refineries argued saying that 17% GST proposed on crude in the budget would not yield any additional revenue as it is adjustable. However, it will create significant working capital issues for the already financially stressed industry.
---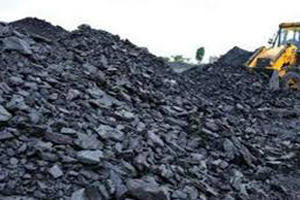 Govt asked to allow coal unloading at Karachi Port Trust
Cement-makers have asked the federal government to allow the discharge of imported coal at Karachi Port Trust (KPT) as their demurrage mounts on account of the alleged mishandling of cargo at Pakistan International Bulk Terminal (PIBT), the country's only coal-handling terminal with a single dedicated berth at Port Qasim. According to the coal vessel lineup at PIBT, ships are facing delays of 10 to 20 days in discharging their cargoes. In separate letters to the ministers for power and maritime affairs, the All Pakistan Cement Manufacturers Association (APCMA) demanded that the government should make multiple berths available for coal handling at KPT to minimise demurrage. The cement industry consumes more than half of all annual coal imports handled at PIBT. Cement sales are rising across the country amid the government's focus on the construction sector. They grew almost 50 per cent last month on a year-on-year basis.
---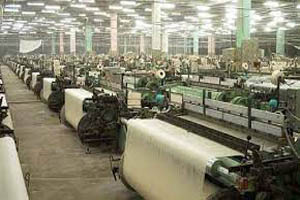 Textile, clothing exports soar to $13.7bn
Pakistan's exports of textile and clothing sectors posted nearly 19 per cent growth in the 11 months of current fiscal year (11MFY21) compared to the same period a year ago, data released by the Pakistan Bureau of Statistics showed. The growth in exports of value-added sectors contributed to an increase in overall exports from the sectors. One of the reasons for growth in these sectors is due to low-base of last year when export-oriented industries remained closed due to the Covid-19 lockdown and cancellation of orders from international buyers. Total exports of textile and clothing were up 18.85pc to $13.748 billion between July and May this year against $11.567bn over the corresponding period in FY20. On a monthly basis, export proceeds posted a growth of 41.14pc on a year-on-year basis to $1.06bn in May 2021. Exports of ready-made garments were up by 14.35pc to $2.706bn in 11MFY21 against $2.367bn over the corresponding months of last year. Knitwear exports were up 32.70pc to $3.414bn against $2.572bn over the corresponding months of last year. Exports of bedwear increased by 24.60pc to $2.472bn this year against 1.984bn in FY20.
---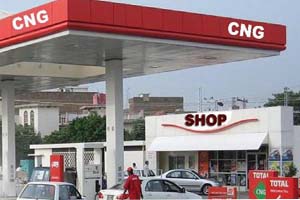 CNG sector decries 17pc GST imposed on import
The business community expressed grave concerns over the imposition of 17 per cent General Sales Tax (GST) on the import of liquefied natural gas (LNG) and termed it an "anti-people" move which will make compressed natural gas (CNG) cost the same as petrol. "We demand immediate withdrawal of 17pc GST imposed on the import of LNG. If our demand is not accepted, it will result in the closure of a number of CNG stations, waste of investment of Rs450 billion, fan unemployment, and trigger a decline in the revenue," warned Federation of Pakistan Chambers of Commerce & Industry (FPCCI) Senior Vice President while addressing press conference. "The CNG sector had already suffered a loss of Rs100bn and the budget proposals will totally squeeze this business dry. New taxes and hike in imposed taxes would disintegrate the CNG sector and discourage investors from investing in Pakistan," he said.
---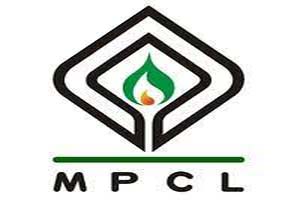 Mari Petroleum seeks licensing opportunities in UAE
Mari Petroleum said that it would form a consortium with three other companies to set up a new entity with the specific aim to take advantage of new licencing opportunities for the exploration, development and production of oil and gas in Abu Dhabi. Along with Pakistan Petroleum, Oil and Gas Development Company and Government Holdings Ltd, Mari Petroleum will incorporate the special purpose vehicle (SPV) in either Pakistan or Abu Dhabi Global Market, a financial free zone located in the capital of the United Arab Emirates. Each member of the consortium will have a 25 per cent shareholding in the new company, it said in a public notice published by the Pakistan Stock Exchange (PSX). The consortium has submitted a bid for one of the blocks offered in the Abu Dhabi Bid Round 2019. According to Abu Dhabi National Oil Company (ADNOC), five blocks have been announced for commercially competitive bidding in this round. Three of these blocks are offshore and two are onshore.
---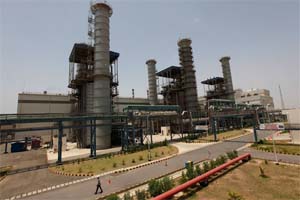 Pakistan gets $4.5bn facility for oil, LNG imports
Pakistan has secured a $4.5 billion worth of three-year trade financing facility from Jeddah-based Islamic Trade Finance Corporation (ITFC) to cover import cost of crude, petroleum products and liquefied natural gas (LNG). A formal financing framework agreement on the arrangement would be signed early next week. The funds would be utilised under Annual Financing Plan of roughly $1.5bn each. This trade financing arrangement is in addition to about $531 million already signed by Ministry of Economic Affairs with Saudi Fund for Development (SFD) for project financing of Mohmand dam, a couple of coal based projects besides a few hydropower projects including two in Azad Kashmir. The ITFC's financing would be utilised over three years (2021-23) by Pak-Arab Refinery Ltd (Parco), Pakistan State Oil (PSO) and Pakistan LNG Ltd (PLL) for import of crude oil, refined petroleum products and LNG and help augment the country's foreign currency reserves and provide resources to meet the oil import bill. Pakistan's oil import bill has amounted to about $10bn in first 11 months of the current fiscal year but has been rising in recent months because of increasing trend in the international oil prices. In first 11 months, Pakistan has imported about $2.5bn each worth of LNG and crude oil besides $4.5bn worth of refined petroleum products.
---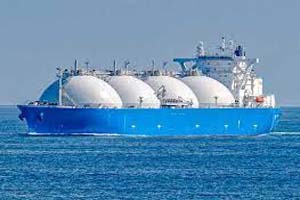 The Brewing Complexity of LNG
Ministry seeks action over violation of terms for LNG supply
The maritime affairs ministry, has demanded that the operator (Engro) "be penalised for violating conditions and jeopardising the energy security of Pakistan". It said the LNG Service Agreement (LSA) clearly required that the operator had to provide to the customer (SSGCL) the planned works periods, including any period for dry docking. According to this, Engro was under an obligation to provide the planned works period not later than July 1, 2020, including any period for dry docking. "Therefore, EETPL (operator) was required to inform SSGCL regarding the dry dock. In this case, EETPL fails to comply with the contractual requirement which in turn will cause severe impact on the supply chain in the shape of shortage of gas in peak demand season. Hence, this dry docking cannot take place in this programme year as per LSA," the ministry said. It added that dry dock activity was due in March 2020, which has been delayed for 13 months owing to Covid-19. As the pandemic is still going on urgent dry dock activity is communicated by Owner Exelerate Energy on June 3, 2021, with a deadline of June 30, 2021 to comply with Class Society's requirements. "The extensions of the vessel's certificates have not only jeopardised Pakistan's energy security and RLNG supply chain, but also safety and security of the port", the maritime affairs ministry said. Since renewal of class certification was the problem of the operator, why the country should pay for the follies of the operator, it asked.
Dry-docking to cost
The dry-docking in peak summer season will cost state-run energy companies and consumers around $40 million. In addition to the hefty price, the country is also facing an energy crisis if the Engro LNG terminal goes on dry docking after June 30, 2021. Sources said that the oil and gas companies had informed the government that consumers would be facing a burden of $25 million due to substitute fuel of furnace oil and high speed diesel in power plants to generate electricity. Sui Northern Gas Pipelines Limited (SNGPL) has take-or-pay agreements with power plants. In case, it is unable to provide gas to such power plants, it would have to pay damages that amount to around $7 million. Similarly, Sui Southern Gas Company Limited (SSGCL) also has take-or-pay deals with the gas consumers. It will have to pay $5 million to its clients in case it is unable to provide gas to the customers. Pakistan State Oil (PSO) may also pay damages worth $3 million as it also has take-or-pay agreement with LNG supplier in case it is unable to take supplies due to absence of the Engro LNG terminal.
Dry docking delay - Body formed to fix blame
The government has formed a committee to identify the people responsible for the delay in dry docking at the Engro LNG floating terminal. The dry docking was due in March last year, but Engro replaced the existing terminal with another one with more capacity of 900 mmcfd of LNG. Sources said Finance Minister Shaukat Tarin attended a meeting of the cabinet committee on energy (CCoE). Tarin raised the question as to why was there a delay in dry docking when it was due in March 2020 and then in March this year. The CCoE formed a committee under the chairmanship of Federal Minister Azam Swati and present a report to it. During a meeting, the law division said an agreement for LNG services was signed between the Sui Southern Gas Company (SSGC) and Engro. It added that therefore, nobody could stop the ship from moving for dry docking and the SSGC and Engro should settle the issue. In a last ditch effort, the SSGC sent a letter to Engro on Wednesday to delay the dry docking of a floating storage regasification unit (FSRU) till August this year to avoid the energy crisis.
---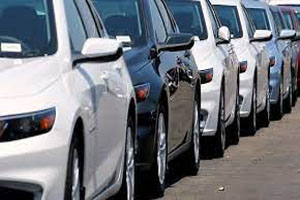 Govt mulls tax relief to make cars up to 1,000cc affordable
Tax relief for the auto sector is expected to be enhanced for cars up to 1,000cc in the Finance Bill 2021, with the aim of promoting affordable cars and localisation in the country. The Finance Bill presented in the National Assembly proposed tax measures for vehicles up to 850cc under the Customs Revenue Measures and suggested exemption of Additional Customs Duty (ACD) and Regulatory Duties (RD). It further proposed reduction of Customs Duty (CD) from 30 per cent to 15pc. For Complete Built-Up Unit (CBU), it was proposed to reduce CD from 25pc to 10pc while for local manufacturing from 12.5pc to 5pc. Meanwhile, an official of the Ministry of Industries and Production (MoIP) said that there were limited cars below the range of 850cc and enhancing the engine capacity up to 1,000cc would be beneficial for the customers as well as the industry. "Currently only a limited number of vehicles are below the 850cc category and if the range is enhanced to 1,000cc many auto companies already present in Pakistan would be able to launch small car models in the country," the official said.
---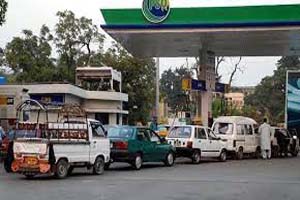 First CNG stations & now industries hit by shortage
The Sui Southern Gas Company Limited (SSGCL) initially stopped gas supply to CNG stations in Sindh for 176 hours starting from 12am (June 22) to 9am (June 29) owing to gas shortfall. The company had informed station owners that it was facing a shortfall of 160MMCFD due to annual turnaround of Kunnar Passahi field at Tando Allahyar, causing decline in gas availability resulting in depletion of line pack and low pressure in the system. The company said CNG supply the stations were shut to meet the demand of domestic consumers. The gas crisis has deepened and further deteriorated across the country as two state-owned companies on June 28 - Monday announced complete closure of gas supply till July 5 to industries and CNG stations following a decline in gas availability, low pressure in the system and dry docking of LNG terminal.
---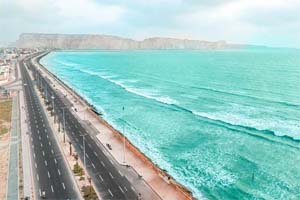 Chagai to be linked with Gwadar, Afghan border
The federal government is planning to connect the mineral-rich Chagai district with Gwadar seaport and neighboring Afghanistan through road networks. According to sources in the National Highway Authority, the newly proposed Nokundi to Mashkel road would be extended to Panjgur district while another proposed road from Dalbandin to Chagai-cum-Ziyarat Balanoshi would be extended to Pak-Afghan border. Being located at a triangle between the borders with Iran and Afghanistan, Chagai district has significance for its mineral resources, including the world's fifth largest deposit of cooper and gold in the Reko Diq area. This district also connects the country with Iran through road and rail network via Taftan border.
---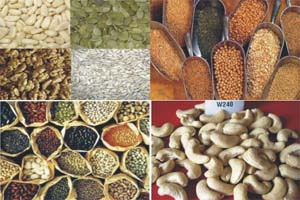 Pakistan spends $7.5bn on food imports in July-May
Pakistan's food import bill grew by 53.98 per cent to $7.550 billion year-on-year during the 11 months of the current fiscal year (11MFY21) mainly due to sugar, wheat, palm oil and pulses imports to bridge the shortfall in domestic production of agriculture produce. The rising food import bill also triggered trade deficit, which will now cause some uneasiness on the external side for the government in upcoming months. Data compiled by Pakistan Bureau of Statistics (PBS) showed the share of food items in the total import bill reached 15.08pc this year, compared to 12pc last year, making the country dependent on imports to ensure food security. In the budget 2021-22, the government has proposed several measuring including substantive allocations for increasing per acre yield, reducing wastage and establishing big stores for keeping strategic food items. The government projection of bumper crops of sugar, wheat and corns will reduce changes of any tangible imports. However, the government will import around 4 million tonnes of wheat as strategic reserves. The government has announced that wheat production will be around 27.23m tonnes this year. As a result of this huge food imports, trade deficit is widening as the overall import bill of the country has been on the rise since November last year, mainly due to an increase in the import bill of eatables. The total import bill inched up by 22.5pc to $50.039bn in 11MFY21 as against $40.84bn in the corresponding period last year.
---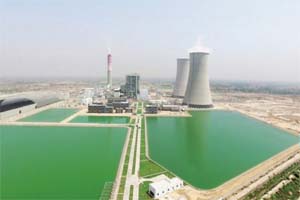 Power generation increases 8.3pc despite costly fuel
Amid hike in fuel cost, the country's power generation in May 2021 posted growth of 8.3 per cent year-on-year (YoY) to 13,010 GWh while it rose by 24pc month-on-month (MoM) compared with 10,481 GWh in April 2021. The first 11 months of the current fiscal year (11MFY21) saw a 6.7pc jump in power generation to 115,862 GWh from 108,579 GWh during the same period in FY20. According to a report, the share of hydel in power generation slightly came down in May 2020 and 11MFY2021. However, its overall share in the country's power generation stood at 26.6pc in May 2021 as compared to 37pc in the same month in 2020. The share of regasified liquefied natural gas (RLNG) in power output came down by 21.7pc in May 2021 from 22.8pc in a year ago, while in 11 months of FY21, its share inched up by 21pc from 19.2pc in the same period in FY20. The share of coal went up by 20pc in May 2021 from 18.2pc in May 2020 while its share remained pegged at 21.5pc in 11MFY21 and 11MFY20. Power generation through gas crawled up to 11.2pc in May 2021 from 8.4pc in May 2020 but slightly dropped by 11.3pc in 11 months of FY21 from 12.6pc in the same period in FY20. Nuclear power generation surged by 9.8pc from 7.6pc in May 2020 while its share in 11MFY21 also remained unchanged at 8pc. The share of furnace oil (FO) in power generation swelled by 5.9pc in May 2021 from 1.1pc in May 2020 while its share increased by 4.4pc in 11MFY21 from 3.3pc in the same period last fiscal year. Power generation through FO posted a whooping jump to 771 GWh in May 2021 from 130 GWh in May 2020 while it jumped by 44pc to 5.097GHh in 11MFY21 as compared to 3,532GHh in the same period in FY20. The fuel cost in 11MFY21 was Rs4.61 per KWh as compared to Rs4.82 in the same period last fiscal year.
---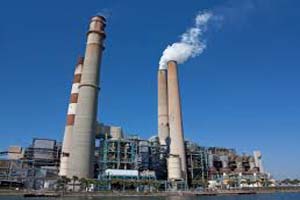 Major gas producer
Contributing nearly 35pc of the country's primary energy supplies, local natural gas production stands at 29.3 million tons of equivalent — placing Pakistan among the top-25 natural gas producing countries says the State Bank's second quarterly report of 2020-21.
---


© 2021 Alpine Marine Services Private Limited
all rights reserved