Newsletter - Publication 107
15th July 2021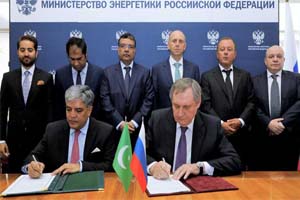 Pakistan Stream Gas Pipeline Project: Pak-Russia start talks on shareholders agreement
A 12-member Russian delegation headed by A A Tolparov, Deputy Director of Department of Foreign Economic Cooperation and Fuel Markets Development, on July 12 arrived in Islamabad for the critical make or break talks on Pakistan Stream Gas Pipeline Project (PSGPP). Both sides held preliminary talks in the afternoon. However from July 13 they will start formal talks on shareholders' agreement and Heads of Terms till Thursday – July 15. The "Pakistan side headed by Secretary Petroleum, informed the Russian team in the preliminary session that Islamabad is committed to Pakistan Stream Gas Pipeline Project (PSGPP) and wants Russia to be on board. Russian has nominated its official company Pakstream Limited which will negotiate with Pakistan's official company, the Inter State Gas System (ISGS). Both the companies will develop consensus on Heads of Terms and on Shareholding Agreement with Pakistan's share of 74 percent and Russian share of 26 percent. The corporate and contractual structure of the project is to be jointly developed prior to execution of shareholders agreement. Both the nominated companies will make a Special Purpose Company (SPC). The CEO of SPC will be nominated by Pakistan's ISGS.
---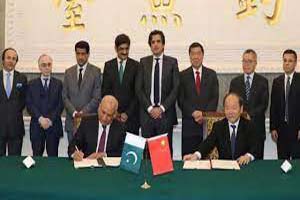 Pakistan, China likely to sign framework agreement for Industrial Cooperation
China and Pakistan are expected to sign a framework agreement for Industrial Cooperation (IC) during the 10th Joint Cooperation Committee (JCC) meeting on China-Pakistan Economic Corridor (CPECT), scheduled to be held via video-link this month. Both countries have already signed MOU on industrial cooperation and now in the upcoming meeting of JCC, it is likely to be taken to next level, China Economic Net (CEN) reported on Monday. JCC is the highest decision-making body of CPEC, which is co-chaired by Pakistan's Minister for Planning, Development & Special Initiatives and chairman of China's National Development and Reforms Commission (NDRC). To implement the CPEC project, China and Pakistan have set up a ministerial-level Joint Cooperation Committee on CPEC Long Term Planning. Initially, there were 7 joint working groups (JWGs) under JCC, namely planning, energy, transportation infrastructure, Gwadar Port, industrial cooperation, social-economic development and international cooperation. Later two more JWG on Agriculture and Science and Technology were included. JCC is responsible for overall planning and coordination under CPEC, while the JWGs are responsible for the detailed planning and implementation of the projects. In connection with the 10th JCC meeting, KP has proposed mega-projects of Khyber Pakhtunkhwa in energy and power, tourism, agriculture, road, industry and social sectors to be presented to the 10th JCC meeting for consideration. These proposed projects include Peshawar to D.I.Khan Motorway, Chashma Right Bank Canal, Swat Expressway Phase 2, Dir Expressway, Chakdara to Chitral Expressway, Chitral to Shandoor Road, Kumrat Cable Car, Peshawar Circular Rail, Daraban Economic Zone, Mori Kari Hydel Power Project, 500 KV transmission line from Chital to Chakdara etc.
---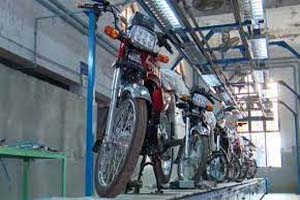 Locally assembled e-bikes hit market
With most bike assemblers looking outwards for collaboration in the local assembly of electric bikes (e-bikes), a local assembler claims to have introduced an indigenous model in the market that is also cheaper on the wallet. "We have introduced the JE-70 e-bike with our indigenously developed technology. No foreign funding, no joint venture with any country in the world," said, the CEO of Jolta Electric. Last week, Prime Minister Imran Khan launched Jolta's JE-70 model at a ceremony held in Islamabad. Speaking at a ceremony in Islamabad, the prime minister said the launch of the electric motorcycle was a "futuristic step", adding that his government's new electric vehicle (EV) policy laid down a plan and defined a direction for the future. The launch of the electric motorcycle is part of the present government's five-year Pakistan Electric Vehicles Policy 2020-2025, approved last year. The policy envisages targeting a robust electric vehicle market having a 30 per cent and 90 per cent share in passenger vehicles and heavy-duty trucks by 2030 and 2040, respectively. During his speech, the prime minister said the EV policy was part of the larger initiative of making the country clean and green. "EVs, particularly electric motorcycles as they are used more, will have to be introduced in cities to curb pollution," he said. The locally developed e-bike is priced at Rs82,500 and has a maximum speed limit of 60 km per hour. The government is reported to have received 17 applications from various investors for local assembly of e-bikes in Pakistan. The plant is rolling out 1,000 e-bikes per month. The company intends to raise the production to 6,000 units per month by December, followed by 100,000 units per month in the next five years. "We are planning to bring in four more models in the production line this year. The company also has plans to unveil three-wheelers, loaders and heavy vehicles," he said.
---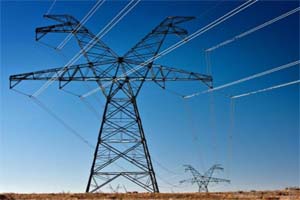 878km high voltage current line completed
The 660kV Matiari–Lahore high-voltage direct current line will provide Pakistan's national grid with a new backbone and improve chronic problems with the country's energy transmission and distribution grids. The 878km line was financed and built by the State Grid Corporation of China, More than 1,300 Chinese and 6,500 Pakistani workers were employed on the scheme. Electricity generation in Pakistan has increased dramatically in recent years, thanks to the large-scale construction of mainly coal-fired plants funded by China. As a result the country has an installed capacity of around 37GW and peak demand of only 25GW, although this is growing at a rate of about 5% a year. However the grid is able to handle only 22GW of power, resulting in chronic blackouts and load shedding, particularly in the summer when demand is highest. However, problems occur in winter as well. Zhang Jianhua, head of China's National Energy Administration, told those present at the ceremony that the Matiari-Lahore line was the first large-scale transmission project of the CPEC, and would provide "solid assurance" for power transmission in the south and power supply in the north.
---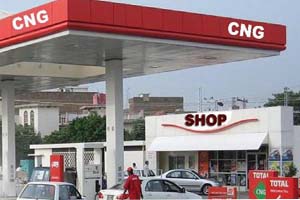 Azeri firm's LNG offer ignored because of being expensive: govt
The petroleum division on July 12 - Monday said it did not avail the offer of Azerbaijan's state-run company for import of liquefied natural gas (LNG) on credit because its price was 'substantially expensive' besides other challenges. "Socar's proposal was substantially higher than recent LNG agreement with Qatar Petroleum and spot LNG cargoes purchased through tenders," the petroleum division said in a statement. According to petroleum division, there were at least three major areas due to which the bilateral arrangement on LNG could not materialise. First, it said, the Socar's offer for February to August 2021, LNG vessels were $7.2 million per cargo or $51 million for seven cargoes against spot tenders for the period. Likewise, it said Socar's offer was also higher by $15 million per cargo or $105million for seven consignment when compared to Qatar Petroleum's contract price. It said the Socar's local representative had been told multiple times that Socar's price under G2G was on the higher side and the company was requested to submit a proposal on fixed dollar terms or linked to Brent prices instead of Japan-Korea Marker (JKM) price formula as it was "extremely volatile". Secondly, the Socar's 60-day credit line had "minimal financial impact" on price of LNG, but had a commercial impact on the price to the tune of $260,000 for one cargo. Per unit upward difference in price offered by Socar and price received by Pakistan LNG Limited (PLL) in tenders is 2 to 2.4 $/MMBtu. "Therefore, the impact of credit line offered (0.08$/MMBtu) does not justify expensive price quoted by Socar," the petroleum division said. Thirdly, there were also some other challenges with Socar which had not reimbursed $900,000 to PLL on account of excess payment of port charges whereas seven other LNG suppliers have reimbursed $12.7 million. Also, Socar was awarded a cargo on January 7 pursuant to competitive bidding for delivery on February 15 and 16. However, Socar at first refused to provide cargo (which Socar provided after intervention at the highest diplomatic level) while at the same time pushed PLL to enter into a G2G arrangement for purchase of strip of cargoes (11 – 12 cargoes during February to December this year) with price based on JKM premium. "Socar wanted to take advantage of PLL's LNG requirement for February 2021 and tried to sell expensive cargoes opportunistically," the petroleum division said. Quoting different dates about G2G proposals, the petroleum division said Socar conveyed its interest in supplying LNG to Pakistan even on other pricing indices such as Brent and fixed dollar, but had not come up with its proposal so far.
---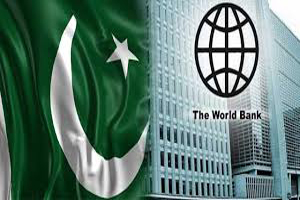 World Bank holds release of $400m
The World Bank has stopped the disbursement of a $400 million loan that Pakistan secured last month to build foreign exchange reserves but could not implement all the agreed conditions. The World Bank has given a new three-month deadline to implement new additional conditions for releasing the money or else the loan pact will be terminated, showed an agreement signed by both the sides. The main outstanding condition is the final approval of the Indicative Generation Capacity Expansion Plan (IGCEP), which also links nuclear-based power generation with either cost effectiveness or payment of subsidies by the government. "The effectiveness deadline is 90 days after the signature date," according to the agreement signed on June 29 by outgoing Economic Affairs Secretary and World Bank Acting Country Director. The Washington-based lender's decision to put the release of the $400 million loan on hold underscores the challenges that the government will have to face until its ties with the International Monetary Fund (IMF) are fully revived.
---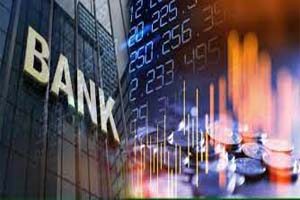 Bank profits up 43pc in CY20 despite Covid: SBP
Despite pandemic the profits of the banking sector surged by 42.92 per cent in calendar year 2020, the State Bank of Pakistan (SBP) report said. The SBP in Financial Stability Review CY20 noted that drastic cut in policy rate during March to June 2020 transmitted into lower funding costs on deposits due to immediate re-pricing of saving deposits. On the other hand, interest earnings were supported by increase in the volume of investments in government securities. Banks investments shot up by 33.51pc to Rs12 trillion during CY20 (12.96pc rise in CY19) predominantly driven by investments in government securities. Weak financing demand, abundant liquidity, and high government budgetary borrowing needs accelerated banks' investments. "Despite pandemic driven stress, banking sector's assets grew by 14.24pc during CY20—higher than 11.73pc growth observed in the previous year," said the report.
---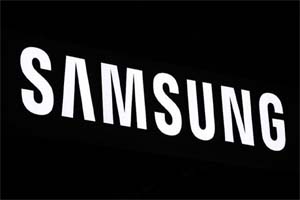 Samsung plans cellphone assembly in Pakistan
South Korean tech giant Samsung has been in talks with three investors for setting up a mobile manufacturing unit in Pakistan. Sources said out of three parties, one has a franchise from Korea which has already set up vehicle assembling plants in Pakistan under Auto Development Policy (ADP) 2016-21, while other two are different parties. They said so far no agreement has been signed as Samsung, after short listing various companies, is in the process of finalising its plan to award the licence to one of the companies for cellphone manufacturing. Market sources said Samsung may prefer the option to ink the agreement with one of the Korean companies operating in Pakistan owing to comfort level which it may not find with non-Korean firms. The Engineering Development Board (EDB), an arm of the Ministry of Industries and Production (MoIP), approved Mobile Device Manufacturing Policy (MDMP) in 2020 and so far 21 companies have been given the green signal for mobile device manufacturing authorisation from March to June 2021.
---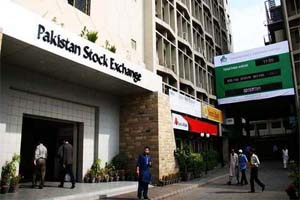 NYSE-listed ETF offers exposure to Pakistani stocks
US-based investors can now have 'concentrated exposure' to Pakistani stocks through Asian Growth Cubs Exchange-Traded Fund (ETF), the first-ever active and thematic ETF recently listed on the New York Stock Exchange (NYSE). "It's the only ETF in the world with concentrated, dedicated exposure to Pakistan in size. Therefore, it's the only viable and liquid way for foreign investors to access the Pakistani stock market," said Maurits Pot, founder and CEO of Dawn Global, investment manager for the emerging market ETF. An ETF is a basket of different shares that investors can buy and sell in an exchange like a single stock. At least 46 US-listed ETFs offer some exposure to Pakistani stocks, according to ETF Database, an independent website that collects and disseminates latest ETF-related information. But all other US-listed ETFs with constituents from Pakistan are passive funds and assign extremely low weights to the constituents from the South Asian economy.
---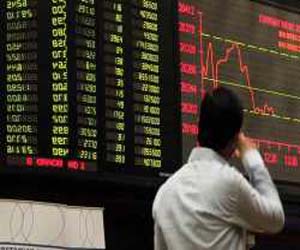 Stock market offers 39pc return in FY21
The Pakistan Stock Exchange (PSX) provided investors with a mouth-watering return of 39 per cent at the close of trading for 2020-21. Comparative average returns were 23pc on average a year and compound annual growth rate (CAGR) at 19pc over the last 20 years, the average of 15pc and CAGR of 11pc over 15 years and average return of 16pc and CAGR of 14pc over 10 years. Over the past five years, the average yearly return dropped to 7pc and CAGR to 5pc. Three of the last five years have been unkind to the investors with negative returns of 10pc in FY18; 19pc in FY19 and 1.53pc in FY20. The period was plagued by the misjudgement over entry into the MSCI Emerging Market from Frontier Market in 2017; uncertainty over the economic and political situation and finally the Covid-19 engulfing the world in flames. With the worries and uncertainties settling on most fronts, investors were back to the market in droves, lifting the benchmark KSE-100 index to four-year high.
---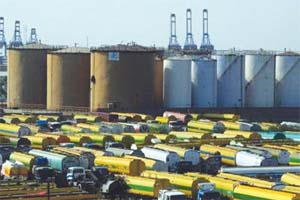 Oil sales jump 18pc to 19.4m tonnes
With record petrol sales achieved in FY21, Pakistan's overall oil sales increased by 18 per cent year-on-year to 19.4 million tonnes, signaling a sharp economic recovery compared with the 12pc drop in FY20 owing to the Covid-19 related lockdowns. In June a jump of 15pc was seen in the overall oil sales to 1.862m tonnes from 1.615m tonnes in the same month in FY20. Petrol sales in the last month of outgoing fiscal year grew by 4pc to 755,000 tonnes from 726,000 tonnes in June 2020. Furnace oil (FO) sales registered a massive hike of 53pc to 2.965m tonnes in FY21 followed by 16pc rise in high speed diesel (HSD) to 7.672m tonnes and 12pc in petrol to 8.208m tonnes. Increase of 16pc in HSD sales can be attributed to rise in bus and truck sales to 3,942 units in 11MFY21 from 3,380 units as per figures of Pakistan Automotive Manufacturers Association. FO sales posted a whooping growth of 176pc in June 2021 to 315,000 tonnes from 114,000 tonnes in June 2020, while HSD sales slightly fell to 752,000 tonnes from 753,000 tonnes. The jump in petrol sales could be attributed to rising car and bike sales. Car sales during 11MFY21 swelled to 139,613 units from 89,130 units in the same period last fiscal. Motorcycle and three-wheelers sales hit 1.747m units from 1.222m units in 11MFY21. FO sales soared owing to increased demand from FO based power plants. FO sales were up 176pc YoY in June 2021 as reduction in Hydel power generation and scheduled closure of Engro RLNG Terminal increased furnace oil demand. PSO was able to improve its market share from 44pc in FY20 to 46pc in FY21 as company's oil sales rose by 23pc, he added. In June, sales clocked in at 858,000 tonnes, which is the highest monthly sales recorded by PSO in FY21.
---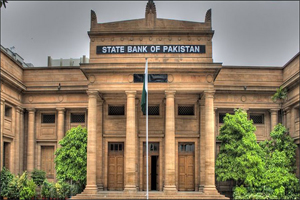 SBP ends E-Form condition for exporters
The State Bank of Pakistan (SBP) eliminated the requirement of Electronic Form-E (EFE) by amending the foreign exchange regulations to facilitate exporters. Through the Pakistan Single Window and International Platforms, it has notified revisions in foreign exchange regulations for export of goods from the country, the central bank said. Key changes include amendments in regulations to facilitate export transactions through the Pakistan Single Window when it becomes operational. "This will eliminate the requirement of EFE for carrying out exports from Pakistan," said the SBP. Another key amendment introduced in the revised export regulations is the framework for facilitating Pakistani exporters and entrepreneurs to sell their products through international digital marketplaces including Amazon, e-Bay and Alibaba under the Business-to-Business-to-Consumer (B2B2C) e-Commerce model. Amendment aimed at helping Pakistani exporters sell products through digital marketplaces. These regulations would pave the way for Pakistani exporters particularly SME exporters to reach out to millions of international consumers for selling their products. "This would open up the window of new opportunities for the Pakistani business community and result in boosting the economic activity and creation of new employment opportunities in the entire value chain," said the SBP.
---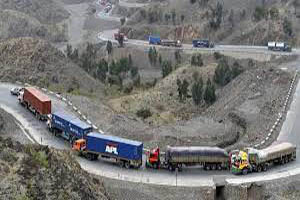 Afghan transit containers to be cleared in two days
The government has put in place a system to reduce dwell time from the existing nine days to less than two days for Afghan transit containers at Karachi and Gwadar ports. The target is to enhance Afghan cargo container clearance via the Green Channel to 80pc at Pakistani ports under transit trade while only 20pc containers may be marked for yellow channel (marked for assessment) or the Red Channel (marked for examination). The Federal Board of Revenue (FBR) has proposed several measures through a customs notification SRO829 to implement the system to drastically reduce the clearance time and minimise customs officials involvement in handling of Afghan cargoes. It is believed the new system will not only facilitate the cargo clearance at ports but will also lead to ease of doing business for importers. Under the existing system, the goods declaration (GD) filing and its subsequent scanning, assessments for duty and taxes, examinations by appraisers took five days. However, the new system will reduce this whole process to 10 minutes in 80pc cases, while 20pc cargo will be selected by the risk management system for scanning. It will be determined in scanning whether to refer cargo for assessment or examination in case of any discrepancy otherwise it will be re-routed to green channel. The customs computerised system will assess the pattern of GDs filed for local home consumption and the amount equal to leviable duty and taxes will be deducted from the face value of revolving insurance guarantee as customs security. The same amount will be credited after completion of cross border formalities at the border customs stations—Torkham, Chaman, Ghulam Khan, Sust etc. At the same time, one-day time is required for pasting seal on container and tracker, which will now be reduced to few hours in the new system. The time required for reaching of a container from berth to gate out is eight days. This time will be reduced to one and a half days, according to the new rules. The overall impact of all these developments will bring overall ease of doing business for transit trade. The index on transit across the border will also improve due to a drastic reduction in dwell time at ports. Under the TIR Convention, government has already allowed single transport vehicle owner to transport transit goods. The same facility is now extended to Afghan transit cargo as well. This will help to minimise the monopoly of few bonded carriers.
---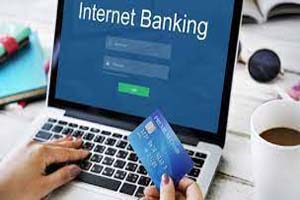 Mobile, internet banking doubles
The value of mobile banking, internet banking and e-commerce transactions have more than doubled during the third quarter current fiscal year (Q3FY21) compared to the same period in FY20, the State Bank said in its latest report. According to the Payment System Quarterly report, the number of internet and mobile banking users has increased significantly, up 30.5 per cent and 20.3pc, respectively during Q3FY21 over the same period last year. During Jan-March FY21, bank customers performed 309.5 million e-Banking transactions, valuing Rs22.5 trillion and registering growth rates of 31pc by volume and 29pc by value over the same quarter in FY20, the report said. Overall the country's total payment transactions increased by 2pc in volume and 10pc in value when compared to the previous quarter. During the quarter under review, the share of PRISM (Pakistan Real-time Interbank Settlement Mechanism), electronic banking and paper-based payment transactions was 64.5pc, 13.3pc and 22.2pc by value, respectively. However, in terms of volume, the share of electronic banking transactions was around 75pc, followed by 24.4pc paper instrument-based transactions. "The transaction value for PRISM increased from Rs94.9tr in the previous quarter to Rs109.3tr in the current quarter showing a growth of 15pc," said the report.
---


© 2021 Alpine Marine Services Private Limited
all rights reserved