Newsletter - Publication 111
15th Sep 2021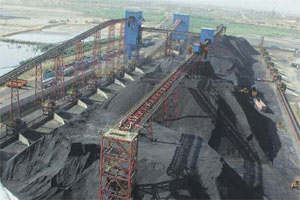 Bulk terminal willing to increase capacity by 40pc
The country's only dirty cargo terminal is willing to increase its coal-handling capacity by more than 40 per cent at a "marginal cost" of up to $70 million over a period of two to three years. Speaking to a group of journalists, Pakistan International Bulk Terminal (PIBT) CFO said that adding the second conveyor belt for coal will increase the terminal's capacity to 17m tonnes per annum from the existing 12m tonnes. The cement industry is planning to expand its production capacity from 70m tonnes a year to 100m tonnes, which will significantly increase the demand for coal imports in coming years. Coal imports via PIBT hit a peak of 10.1m tonnes last year. Separately, three coal-based power plants import up to 12m tonnes a year collectively through their own jetties. The terminal has been handling all vessels carrying coal meant for cement plants since June 2018 when the Supreme Court banned it's unloading on Karachi Port Trust's (KPT) six berths to curb pollution in Karachi. The cement industry has repeatedly called for expanding the country's coal import infrastructure. A recent statement by its representative body referred to the long vessel line-up at PIBT causing delays, demurrages and extra operational costs. Cement makers have also asked the federal government to allow the discharge of imported coal at KPT. KPT would take four to five days to discharge a single ship of 50,000 tonnes. In contrast, PIBT unloads a 60,000-tonne ship in just 35 hours. "We have the second berth. We'll have to install the mechanical structure and put in place a second line for coal, which can be done upon regulatory approvals," he said, noting that it's up to the government if it wants to set up an entirely new terminal or get the required capacity added to the existing one at a significantly smaller cost.
---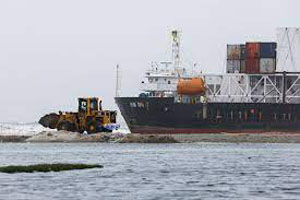 Ship stranded off Karachi coast refloated
A stranded container ship on Karachi beach was finally refloated after seven weeks at the fifth successful attempt. Company that carried out the salvage operation, said the ship was successfully refloated at four times lower expenses than those charged by foreign firms. The cargo ship ran aground and stuck off the Karachi's Sea View beach on July 21. Earlier, all four attempts to salvage the ship had failed. However, the decision to use Cobra rope, with a pulling capacity of 0.1 million tonnes, proved to be effective. In the first phase, the bearing of the ship was corrected and the second phase involved the ship being towed to deeper waters. Field boats along with crane barges and tug boats also took part in the operation. The ship was eventually towed 2.5 kilometers out to the open sea. The shipping agent claimed that the ship was in a very good technical condition. "The ship's engines are also in running condition and no damage was done to it during the operation." He added that further steps would be taken in accordance with international maritime law. Coastal Affairs Ministry Adviser said three ships could not be launched from Sea View beach earlier. They were dismantled and had to be pulled ashore. "For the first time, a ship has been rescued safely using local capabilities – a milestone in the country's shipping industry." The adviser said the ship had now floated in the deep sea and would soon be anchored at the port. "The ship has been taken into government custody. It will not be allowed to continue its journey until it's considered safe and fit for voyage.
---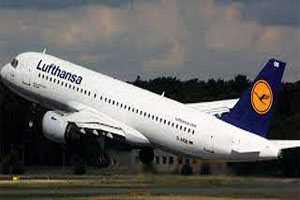 Lufthansa eager to begin operations in Pakistan
A delegation of German businessmen will visit Pakistan in the upcoming week to explore investment opportunities in the country, announced German Ambassador to Pakistan Bernhard Schlagheck. In a meeting with Board of Investment (BOI) Secretary on Sept 8, the envoy said that executives of Lufthansa airline would also be part of the delegation and they were keen to start operations in Pakistan. He shared that the delegation would visit Karachi and Islamabad to interact with investors from the private sector as well as high-ranking government representatives. During the meeting, the BOI secretary said that she was looking forward to hosting and facilitating the delegation in every possible way. She added that high-level meetings with Siemens chief financial officer, aimed at discussing its future plans, would pave the way for the firm to expand its footprint in Pakistan. She apprised the ambassador of the 10-year tax exemption introduced in the Special Economic Zones (SEZs) and the landmark one-window operation to be launched by the end of November 2021. Referring to the foreign direct investment (FDI) in the country, she expressed satisfaction over the current data and hoped that the numbers would increase. She added that a jump of 15-20 positions was expected in Pakistan's ranking on the World Bank Ease of Doing Business Index in the next report. The secretary said that Pakistan's business climate was highly conducive and the government had introduced reforms to encourage foreign investment.
---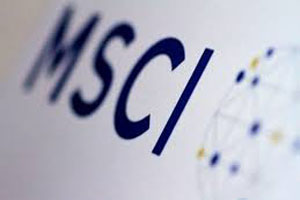 MSCI downgrades Pakistan to FM
In line with market expectations, Morgan Stanley Capital International (MSCI) announced early on Wednesday Sept 8, that it would place Pakistan Stock Exchange (PSX) among lesser advanced economies in the Frontier Markets Index with effect from December 1, 2021. Pakistan's bourse had been in the MSCI Emerging Markets Index since May 2017, when the benchmark KSE-100 index hit an all-time high of 53,000 points, but it failed to stay at high levels. Apparently, the stock market has largely factored in the MSCI's fresh decision as investors have continued to sell stocks for the past few days. The MSCI's move to downgrade Pakistan to Frontier Markets from Emerging Markets stands "negative-to-neutral" for investors. They (foreign and domestic investors) may dump stocks in an immediate response to the decision and cherry-pick shares later at lower prices. The KSE-100 index dropped 188.56 points, or 0.4%, and closed at a two-week low of 46,730 points on Tuesday. It fell further on Wednesday and shed 333.25 points, or 0.71%, to settle at 46,396.71. Experts, however, believe the MSCI's decision is a blessing in disguise as it will once again spark investors' interest in the PSX with its 1.9% weight in Frontier Markets compared to a weight of just two basis points in Emerging Markets.
---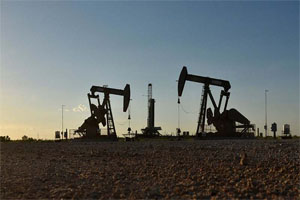 Gas, condensate discovered in KP
The state-run Oil and Gas Development Company Limited (OGDCL) has announced a gas and condensate discovery in Frontier Region Lakki of Khyber Pakhtunkhwa. The OGDCL said in a statement that it spud-in Wali#01 well on Dec 2, 2019, as an exploratory well and drilled down to total depth of 4,727 meters (measured depth) inside Kawagarh Formation. Based on the good oil and gas shows during drilling, interpretation of open hole logs data, successful testing was carried out in Kawagarh Formation, which proved to be gas and condensate discovery. Now Drill Stem Test (DST) #02 has been performed in Hangu Formation. The well flowed at the rate of 11.361 million standard cubic feet per day (MMSCFD) gas and 895 barrels per day (BPD) of condensate with well head flowing pressure (WHFP) of 2,800 pounds per square inch (PSI) at 32/64 inch choke size. The company said the gas and condensate discovery had further extended the hydrocarbons play area on the south western part of Bannu Basin as it adopted aggressive exploration strategy, resulting into hydrocarbon discoveries. This discovery will add to the hydrocarbon reserve base of the OGDCL and the country. It will positively contribute in mitigating country demand and supply gap from indigenous resources, the statement said. During the exploration stage Rs36.67 million was spent on social welfare initiatives in the area. The OGDCL is the operator of Wali Exploration License with 100pc working interest.
---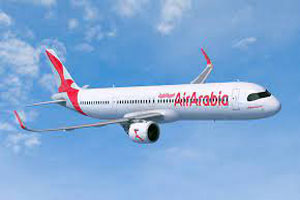 'Fly Jinnah': Pakistan's Lakson Group, Air Arabia to start new low-cost airline
Pakistan's Lakson Group and Middle Eastern budget carrier Air Arabia said on Sept 3, they would launch a low-cost airline serving domestic and international routes from Pakistan. The new carrier, Fly Jinnah, will operate as a joint venture between the pair, they said in a statement, adopting the low-cost model operated by Air Arabia. The statement said the new airline would help Pakistan's travel and tourism sector and contribute to the country's economic growth and job creation. Prime Minister in a tweet welcomed Air Arabia to Pakistan and wished the group success in establishing the new airline. Air Arabia operates from Sharjah and Ras Al Khaimah in the United Arab Emirates, and has similar joint ventures in Abu Dhabi, Egypt, Morocco and Armenia. Its shares are listed on the Dubai Financial Market. The airline has been pushing ahead to expand in the wake of the coronavirus outbreak last year as low-cost carriers bet on a post-pandemic surge in travel.
---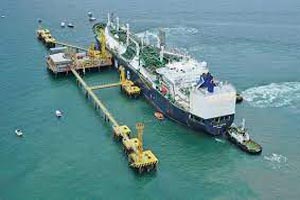 Pakistan gets EETL notice to give up sovereign right to take over its ship
The government has been unable to decide whether Engro should be allowed to utilise excess capacity on its own under third party access rules or Sui Southern Gas Company (SSGC) should exercise its first right of utilising excess capacity of FSRU Sequoia at Terminal-1 (EETL). FSRU Sequoia has a capacity of 900 mmcfd whereas government has allocation of 600 mmcfd. Now, Engro wants either SSGC to utilise its first right or allow it to utilise it for private sector under third party access rules. In this regard, Engro Elengy Terminal (EETL) CEO sent a letter to Energy Minister and petroleum secretary saying that their ability to retain the FSRU Sequoia after September 3, 2021 will diminish. The old FSRU Exquisite will return in the second week of September 2021 and resume its operations under the existing structure of the LNG Service Agreement (LSA) if no solution is found. Sources said that two LNG terminals will be operational after 2024 and therefore, Pakistan would be facing gas crisis due to limited capacity of LNG terminals in Pakistan. He said that the petroleum secretary has led several meetings in August 2021 with SSGC, Sui Northern Gas Pipelines (SNGPL), Oil and Gas Regulatory Authority (Ogra), Pakistan LNG Limited (PLL), EETL and Pakistan GasPort Limited PGPL) leadership to find the best way to tap the existing LNG capacity at the two terminals. EETL & Excelerate's only meeting with the SSGC lawyers took place on August 31, 2021, which was the last day of deciding whether SSGC would like to keep Sequoia or bring back FSRU Exquisite. EETL and its partners EE and Royal Vopak have diluted their terms to the following; firstly, EE has to deploy one of the FSRU in Brazil in a government terminal, two FSRUs cannot be kept encumbered for Pakistan. Hence, as a minimum and without terminating its option to buy the FSRU Exquisite, which was originally required to enable the option to buy the FSRU Sequoia, SSGC has to allow EE two-year waiver on its options rights on Exquisite while the rights are negotiated on Sequoia. Secondly, SSGC agrees that step in rights are not automatic and reasons for its activation are not going to happen. Even if they happen, SSGC has full rights under the LSA to take over the terminal. All rights in LSA remain, including SSGC's right to option to buy the FSRU under an event of default which could not be cured. "SSGC has the first right on the excess capacity and in the event mutual agreement in good faith is not reached in five months, only ask SSGC to either allow TPA to EETL or agree on take or pay with SSGC, as this is the eventual end goal to utilise the excess capacity," he said. He added that the Holland and US companies have taken unprecedented risk to undertake a transaction of more than $300 million without any downstream commitment or pipeline capacity allocation purely on the basis of their view on the Pakistani market and investment friendly policies of the government of Pakistan. "EETL is taking a huge risk of committing cost of $100 million on Sequoia without any contract awarded and line of sight on the revenue. This plan requires Excelerate to reshuffle its fleet utilisation plan, take on increased risk to accommodate a short notice vessel swap and accept additional limitations on both the FSRU Sequoia and the FSRU Exquisite," he said.
---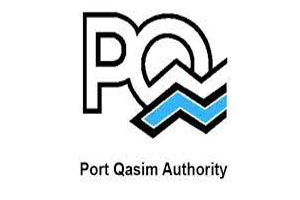 Port Qasim Authority to halve port charges to boost exports
In a bid to enhance quantum of exports, the Cabinet Committee on Transportation and Logistics decided that the Port Qasim Authority (PQA) would reduce wet and dry port charges by 50 per cent. The committee in a meeting presided over by Minister for Maritime Affairs asked the Karachi Port Trust (KPT) to examine the possibility of reduction of port charges as done by the PQA and put up a proposal before it through the ministry of maritime affairs for consideration. The committee directed the PQA to seek legal opinion regarding exclusivity rights of coal handling by the Pakistan International Bulk Terminal (PIBT) and communicate to the ministry within one week for submission before it. The secretary of the ministry was directed to convey the decision to the PQA immediately. The meeting was unanimous to form a committee comprising the railways minister as convener and the special assistant to the PM on China-Pakistan Economic Corridor to conduct an inquiry of granting exclusivity right of coal handling to the PIBT. The committee to be formed will be liable to look into the transparency and legality of such contract and submit a report to the cabinet committee within two weeks. It also directed the KPT to seek legal opinion on the Supreme Court judgment related to the stoppage of coal handling. The KPT was directed to explore possibility to develop coal handling facilities on international standards. Due to the limited capacity of PIBT, severe congestion at the port is causing delays of up to 15 days in offloading of imported coal. The delays are resulting in continuous unjustified depletion of precious foreign reserves which coal importers are paying as ship demurrage. The coal importers have reportedly paid $150 million as demurrage in the past six months due to the inefficiency and limited capacity to handle imported coal by the PIBT. "On average coal importers are paying 35,000 to 40,000 dollars per vessel per day as ship demurrage and around 8 to 10 coal vessels line up can be observed in waiting at the port for discharge," said a coal importer.
---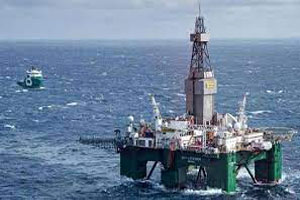 Pakistani consortium wins exploration rights for offshore block in Abu Dhabi
In what is being considered a major development, a consortium of four Pakistani companies has been awarded exploration rights to a prolific offshore block in Abu-Dhabi. According to a report, the Pakistan Petroleum Limited (PPL)-led consortium Tuesday confirmed that it had signed an exploration concession agreement with the Abu Dhabi National Oil Company (ADNOC) in the emirate's second competitive block bid round. The offshore Block 5 covers an area of 6,223 square kilometers and is located 100 kilometers north-east of Abu Dhabi city. The consortium comprises Mari Petroleum Company Limited (MPCL), Oil and Gas Development Company Limited (OGDCL) and Government Holdings (Private) Limited (GHPL) and PPL. The PPL is the operator during the exploration phase. The consortium will hold a 100% stake in the exploration phase for exploration and appraisal drilling and to appraise oil and gas opportunities in the block. "In case of a successful commercial discovery during the exploration phase, the consortium will have the right to a production concession to develop and produce commercial discoveries." a statement said. The term of the production phase is 35 years from the commencement of the exploration phase. The group is expected to invest up to $304.7 million, including a participation fee. It was the Emirate's second competitive bidding round organized by ADNOC for the exploration, development and production of oil and gas
---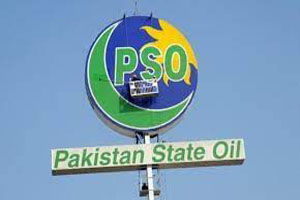 PSO books costliest LNG cargo for September
Making a new record, state-run Pakistan State Oil (PSO) on Aug 31, awarded a liquefied natural gas (LNG) cargo to commodity trader Vitol at 24.5456pc of Brent (about $17.86 per mmBtu) – the most expensive so far – for delivery on Sept 26-27. "PSO has decided to award the below mentioned cargo for supply of LNG," PSO announced on its website. Vitol was the single bidder for the Sept 26-27 cargo. Earlier, PSO had rejected slightly higher bid of 27.54pc of Brent by the same single bidder for delivery on Sept 24. The previous record of the highest LNG price was that of $15.93 per unit (22.13pc of Brent) from Qatar Petroleum for Aug 29-30 delivery. On Aug 24, another state-run firm Pakistan LNG Ltd (PLL) had also received very expensive bids for seven LNG cargoes for October and November ranging $17.1449 and $22.6 per mmBtu. The bids for four spot LNG deliveries in September accepted by the PLL ranged between $15.2 to $15.5 per mmBtu and at the time were the highest since the beginning of LNG imports in 2015.
---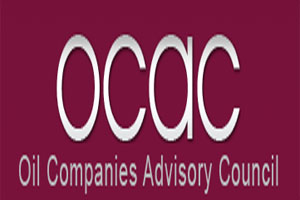 OCAC demands separate policy for OMCs
The Oil Companies Advisory Council (OCAC) has demanded the formulation of a separate policy for oil marketing companies (OMCs) to address issues of periodic margins and investment in infrastructure. In a letter sent to Petroleum Secretary, the OCAC CEO said that while the refining policy had been finalised through an extensive process of consultation between all the stakeholders and is under approval, the council was of the view that a separate policy was also required for the OMCs. He said that it would help address their issues, specifically pertaining to investment in infrastructure, periodic review of OMC margins, phased deregulation, etc. The Oil Marketing Association of Pakistan, a body of small oil marketing companies, has raised serious concern over the delay in margin revision. OMC margins are the only source of recovering their costs in a regulated market. Since 2014, in accordance with an Economic Coordination Committee (ECC) decision, the margins have been linked with the Consumer Price Index (CPI) published by the Pakistan Bureau of Statistics. The increase in OMC margins is due on an annual basis every July. However, the revision in margins has continued to face delays. The last increase given on April 1, 2021 of Rs2.97 per litre was Rs0.12 less than the actual CPI increase and caused a loss of Rs7 billion to the OMCs. "This loss is unfair and has seriously set us back financially," the OMCs said.
---


© 2021 Alpine Marine Services Private Limited
all rights reserved