Newsletter - Publication 112
01st Oct 2021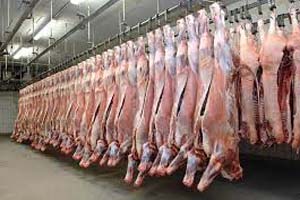 Organic Meat in $1m deal to export frozen food
The Organic Meat Company Ltd (TOMCL) has signed a $1 million contract to supply frozen boneless meat to a Middle East-based food processor. It's the first Pakistani company that's been approved by the Saudi Food and Drug Authority to export frozen meat via sea to Saudi Arabia. The contract value is worth roughly 6.3 per cent of the company's sales in the trailing 12 months. TOMCL began production in 2011 and initially exported fresh chilled beef and mutton in addition to frozen boneless meat. It became listed last year and is currently valued almost Rs4bn on the Pakistan Stock Exchange. Its net profit for the latest quarter was Rs64.2m, up 15.1pc from a year ago. TOMCL sold 5,106 million tonnes of chilled meat, frozen meat and frozen offal, up 11pc from a year ago. Foreign sales constitute more than 96pc of its total sales. Its Middle East-based customers are switching from fresh chilled to frozen meat as the sales of the former dropped by one-third in the latest quarter. However, volumetric sales of frozen meat grew 77pc. The United Arab Emirates is the company's largest market with a 72pc share in volumetric sales.
---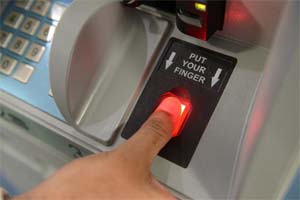 NADRA launches Contactless Biometric Verification Services for Banking
Capitalizing on technical advancements, and as per the request of SBP, NADRA has launched latest Contactless Biometric Verification Services for the Banking and Payments Industry. The service was launched during the visit of Governor State Bank of Pakistan (SBP) to NADRA Headquarters. The Banks in Pakistan will make use of the digital App on smart phones capturing and verifying biometrics of the potential account holders from their homes. With the introduction of this digital technology the Banking system will take paradigm shift adding remote biometric capturing technology to digital banking system. The service is initially extended to five Banks nominated by SBP for pilot. Other banks and fully SBP licensed EMIs, after completion of necessary formalities will also be included in the pilot run. Once the pilot is completed, this service will be extended to all Banks/EMIs. Speaking on the occasion, Governor State Bank said, "This new mobile based verification service for banks and Electronic Money Institutions is in line with SBP's financial inclusion initiative while creating opportunity for rapid on-boarding using remote identification and e-KYC features". He added "early adoption of this new technology has endless potential to reach towards under serviced population while it extends a great benefit to financial sector as it will reduce the operational costs, aiding in releasing pressure on Banks who have been negatively impacted during this Pandemic".
---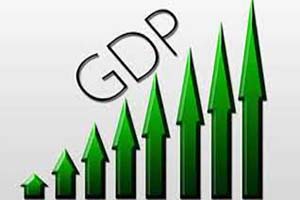 Pakistan GDP to grow at 4.2pc: report
With some subdued downward risks, Fitch Solutions on Sept 20 forecast Pakistan's economic growth at 4.2 per cent — against the government's target of 4.8pc — in the current fiscal year (FY22) owing to supportive monetary and fiscal conditions and improving vaccination rates. The report by Fitch Solutions — which offers financial information services — noted that net exports would contribute negatively to headline growth as imports would outpace export growth. "Improving vaccination rates will buoy private consumption growth while supportive monetary and fiscal conditions will serve as tailwinds for gross fixed capital formation," it said. The report said the risk to the growth outlook was weighted to the downside. On the domestic front, given the more virulent delta strain in the community, amid a still low percentage of the population that are fully vaccinated, a strong resurgence in Covid-19 infections could weigh heavily on growth. On the external front, heightened security threats posed by radical groups such as the Taliban could lead to social instability and the destruction of infrastructure. This might weigh on the country's gross fixed capital outlook and exporting capabilities as businesses become hesitant to invest in capacity building infrastructure.
---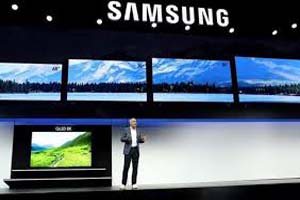 Samsung to set up TV plant in Karachi
Samsung Electronics — a South Korean technology giant — is in the process of establishing its TV lineup plant in collaboration with a local partner R&R Industries Pvt Ltd with the goal of producing 50,000 television units per annum. The plant would become functional in the fourth quarter of 2021 and is expected to produce 50,000 units annually. R&R Industries CEO announced the company's plans to set up a manufacturing plant for the Samsung TV lineup in Pakistan. An official announcement by the company said that R&R Industries has signed an agreement with Samsung and intends to set up the plant in Karachi. The local partner company believed that the project will create more than 700 jobs in Pakistan. It is expected that the business revenue of the project will be approximately touch five billion rupees per annum and an annual target of producing 50,000 TV units. It is also worth mentioning that Lucky Motor Corporation (LMC), a subsidiary of Lucky Cement Ltd announced in July that it has entered into an agreement with Samsung Gulf Electronics Co., FZE (Samsung) for the production of Samsung's mobile devices in Pakistan. The production facility will be located at LMC's existing plant which is expected to be completed by end December 2021.
---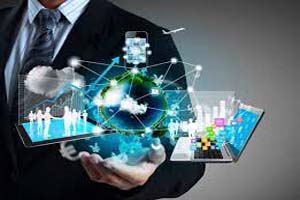 Iran wants promotion of digital markets with Pakistan to boost bilateral trade: Envoy
Iran and Pakistan have great scope to enhance mutual trade relations and should consider setting up digital markets to boost bilateral trade up to the potential of both countries. This was stated by Ambassador of Iran while interacting with the business community during his visit to Islamabad Chamber of Commerce and Industry (ICCI) along with Commercial Attaché and Secretary, said a press release issued here. The Ambassador said that Iran-Pakistan bilateral trade was around USD 1.5 billion before Covid-19, which has now come down to less than USD 1 billion. He said that foreign sanctions on Iran were a problem for trade promotion, therefore, establishment of Pak-Iran digital markets and joint border markets could be the better options to improve two-way trade volume. Iran and Pakistan have agreed to set up 3 border crossing points that would help increase bilateral trade. However, he said, that facilitation and exemptions by the Government of Pakistan for border markets would support the Pakistani business community to further enhance trade with Iranian counterparts. The Iranian Envoy said that lack of better connectivity between the private sectors of Iran and Pakistan was one of the factors for low trade volume and stressed the need of close cooperation between Iran-Pakistan chambers of commerce to develop strong business linkages between the private sectors of both countries.
---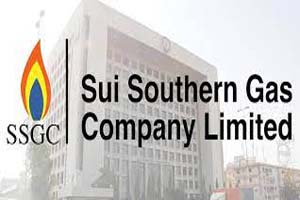 Third LNG terminal to end Karachi industry's gas woes: SSGC
Gas shortages for industries, especially in winters, will end after installation of third liquefied natural gas (LNG) terminal at the Port Qasim in a year or two, said Sui Southern Gas Company Ltd (SSGCL) managing director Imran Maniar. Speaking with businessmen at the Karachi Chamber of Commerce and Industry (KCCI). Mr Maniar admitted that there were difficulties and challenges but the picture is rosy as the activation of the third LNG terminal will certainly help in resolving gas shortage issue being suffered by all types of consumers in Karachi. Explaining overall gas demand and supply situation, he said a total of 4,000 mmcfd gas including indigenous gas and regasified liquefied natural gas (RLNG) is being used all over the country of which around 950 mmcfd is being provided to SSGCL from indigenous resources in Sindh and Balochistan, while 150 mmcfd of RLNG is also being given to them and the rest of gas is being used by the SNGPL. According to a KCCI press release, Mr Maniar said SSGCL takes 110 mmcfd from natural resources in Balochistan while the rest of 75 per cent gas comes into the system from resources in Sindh, but these gas reserves are depleting fast at a rate of 10pc per annum. The SSGCL takes around 150-180 mmcfd of RLNG from two terminals at Port Qasim, but the supply reduces to 70-80 mmcfd in winters while the demand for gas in Balochistan rises to 120 mmcfd, thus creating an overall shortage of around 195 mmcfd, he said. To deal with shortages, the government has designed a mechanism in which all the consumers from domestic to industrial have been ranked from top to bottom in which domestic consumers were at the top of the list, followed by export-oriented industry, while CNG stations were at the bottom of the list and non-export industry was above CNG stations, he elaborated.
---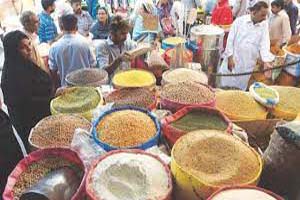 Pakistan becomes self-sufficient in mung bean output
Pakistan has become self-sufficient in mung bean production as the first estimate of the crop for 2021-22 records the legume output at 253,000 tonnes against the national requirement of about 180,000 tonnes. The self-sufficiency in mung bean — a major edible legume in Asia — was announced during the annual review and planning meeting for Rabi 2021-22 on Sep 16. The meeting was organised by the Pakistan Agricultural Research Council (PARC) for its Public Sector Development Programme-funded project 'Promoting Research for Productivity Enhancement in Pulses'. In his presentation on the impact of the project, PARC National Coordinator of Plant Sciences Division said the area under mung bean during 2020-21 increased by 35 per cent while production increased by 65pc in Punjab, 6pc in Khyber Pakhtunkhwa and 17pc in Balochistan. At the same time, cultivation area under mash bean increased by 19pc, while production increased by 27pc in Balochistan. He further explained that the area under chickpea increased by 22pc and production by 23pc. The area under lentil increased by 17.5pc and the production increased in Balochistan by 18pc.
---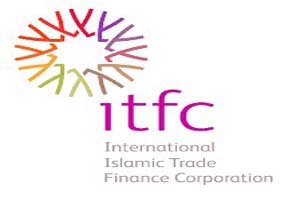 Islamic Trade Finance Corporation to give $600m for commodity financing
The International Islamic Trade Finance Corporation (ITFC) — a subsidiary of the Islamic Development Bank — would make available this month about $600 million of syndicated loan for commodity financing. An official statement said this was conveyed to Pakistan during a virtual meeting between Minister for Economic Affairs and ITFC Chief Executive Officer. "The CEO ITFC updated that the ongoing syndication is about to complete and $600m will be available to Pakistan during this month," the statement said. This is part of the $4.5bn new framework agreement signed by the two sides in June this year to finance oil, LNG and fertiliser imports over the next three years (2021-23). The Ministry of Economic Affairs said the ITFC chief also assured the minister that Pakistan remained the top priority for it to invest in trade financing and meet country's POL procurement requirements. The meeting also discussed how ITFC can arrange financing for broader trade activities in Pakistan under commodity financing. The $4.5bn financing signed by two sides in June this year is to be utilised by Pakistan State Oil (PSO), Pak-Arab Refinery Ltd (Parco) and Pakistan LNG Ltd (PLL) for import of crude oil, refined petroleum products and LNG during the years 2021-2023. Under the facility, funds do not come into Pakistan's account but ease pressure on foreign exchange reserves.
---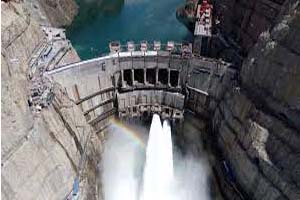 Hydel power generation hits highest level in 2021
The Water and Power Development Authority (Wapda) generated 8,854 megawatts (MW) of hydel power during peak hours of Sept 12-Sunday night, which was the highest level recorded in the ongoing year. According to statistics released by Wapda, the electricity output registered an increase of about 1,277MW compared to the previous year, owing to maximum generation by the Tarbela Hydel Power Station and Tarbela 4th Extension Hydel Power Station. The data suggested that the Tarbela Hydel Power Station cumulatively generated 4,926MW, which was much higher than the installed capacity of 4,888MW. "Mangla Hydel Power Station contributed 920MW, Ghazi Barotha 1,450MW and Neelum-Jhelum 850MW while other stations collectively added 708MW to the national grid," a statement said. Wapda currently owns and operates 22 hydel power stations, including Neelum-Jhelum, with installed generation capacity of 9,406MW. On average, these stations add 37 billion units of electricity per annum to the grid.
---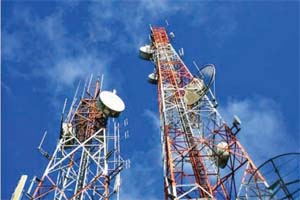 Spectrum auction fails to entice telecom players
The government faced a major blow in the 2021 spectrum auction as leading telecom players stayed away from participating in the bidding due to a higher price and stringent conditions set by the government. Only one telecom company, Ufone, a subsidiary of PTCL, participated in the bidding process. The government had set a target of $1 billion by selling additional spectrum to the telecom companies. Former decision-makers, experts and industry veterans had already hinted that the high base price, continued denomination of spectrum price in US dollar instead of rupee coupled with unrealistic and complex licence conditions could dampen operators' interest in the auction despite the apparent need for more spectrum to achieve digitalisation and connectivity objectives. Although the Pakistan Telecommunication Authority (PTA) reportedly conducted the consultation sessions transparently and incorporated some industry inputs into the auction package for prospective bidders, the auction design and the narrow final timelines set for expressions of investment interest seem to be self-defeating in attracting any new entrant as well as existing operators.
---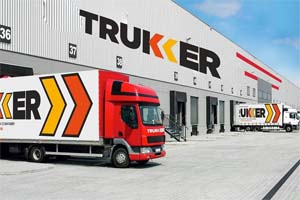 TruKKer acquires Pakistani startup TruckSher as part of expansion drive
The largest digital freight network in the Middle East and North African (MENA) markets, TruKKer, has acquired Pakistani startup TruckSher as part of its expansion into the Pakistan land freight sector. TruKKer currently operates a fleet of more than 35,000 trucks across its primary markets of Saudi Arabia, UAE, Egypt, and other gulf economies. The company entered the land freight sector four years ago and its ground operations are spread across 17 locations in the MENA region, said a statement. TruckSher commenced operations in Pakistan earlier in 2021 raised seed investment from Sarmayacar, and has grown healthily in the domestic Pakistan long haul sector. The company has a presence in Karachi and Lahore with planned expansion in major industrial zones and ports of Pakistan. TruKKer is backed by prominent investors from the MENA region including Saudi Arabia's STV and Riyad Taqnia fund, IFC (the World Bank group), including the sovereign funds of Abu Dhabi amongst others.
---


© 2021 Alpine Marine Services Private Limited
all rights reserved