Newsletter - Publication 113
15th Oct 2021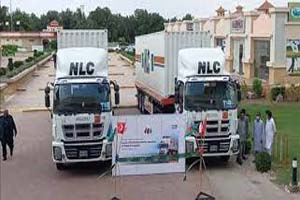 First NLC trucks reach Istanbul, Baku under TIR
The National Logistics Cell (NLC) has revived two international road corridors after it successfully completed the first-ever one-side commercial run by transporting high value products from Pakistan to Turkey and Azerbaijan under the Transports Internationaux Routiers (TIR) convention. Trucks carrying containers loaded with goods reached Istanbul and Baku via Tehran on Oct 7 night under the TIR admission. The vehicles had moved from Karachi on Sept 27 and completed the journey of over 5,000 kilometers within 10 days. Special ceremonies were held at Istanbul and Baku to mark establishment of the road connectivity between the brotherly countries in the region. High value goods including textile-related equipment, raw material, electronics, plastic, household items, computers, home appliances, non-perishable food items, dried fruit, furniture, carpets etc., are preferred to be transported in containers and once these are sealed/packed after necessary legal procedures (security, customs, etc.) cannot be checked on the way, as these, once loaded, are to be opened only at the final destination under the TIR admission. It may be mentioned that the NLC had been granted TIR admission in August by the Pakistan National Authorisation Committee of International Transport Union. Under the admission, the cell has been allowed movement of cargo across the borders without procedural hiccups.
---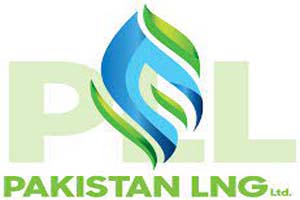 PLL gets no bid for eight LNG cargoes for winter
Amid unprecedented skyrocketing global LNG prices, no bidder responded to Pakistan LNG Ltd (PLL)'s tender for eight cargo deliveries in peak winter — four each in December and January — leaving a shortfall of about 400 million cubic feet each month. This puts the government in a politically delicate situation as to how to ensure sufficient gas pressures in the pipeline or convince residential consumers to increasingly use electricity for water and space heating in peak winter months to minimise crisis situation. Normally gas consumption in domestic sector goes up from about 350mmcfd to 900mmcfd in peak winter. Authorities, however, said early operationalisation of second-term contract with Qatar for additional LNG would partially bridge the gap. The remaining gap could be addressed through demand management by shifting consumers to surplus power at relatively cheaper winter tariff instead of creating additional bad debt in the gas sector by importing over $20 per unit gas and selling it with $4 per unit domestic rate. The PLL had floated tenders for 8 LNG cargoes — four in December and four in January — to meet peak gas demand, mostly in the SNGPL network — Punjab and Khyber Pakhtunkhwa — with Oct 11 deadline. In response, not a single bidder turned up as the tender envisaged price validity period of 15 days — practically impossible for traders to hang on in unprecedented volatile LNG market. The LNG prices started to climb up over $20 per unit to go beyond $50 in some case before coming down to around $30 per unit in November-December period.
---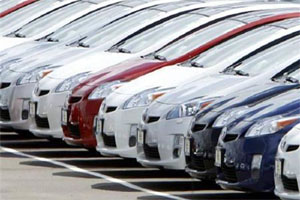 New vehicles import hits all-time high in FY21
Pakistan has witnessed record foreign exchange spending on highest-ever arrival of new automobiles in 2020-21 on strong demand followed by revival of used vehicles imports. The country imported record 10,513 units of new cars, jeeps, vans, pickups, two-wheelers and buses in FY21 compared to 1,680 units in FY20, 3,716 units in FY19 and 7,424 units in FY18. Besides, for the first time, 390 new electric vehicles (EVs) and 19 used EVs were also imported in FY21. Entry of new players from Korea and China in the local assembly of new models coupled with low interest rates have injected new life in the auto sector while used imported vehicles and locally assembled vehicles by old players also enjoy robust demand. In a first, 390 new and 19 used electric vehicles also imported. In FY21, new cars and jeeps held the highest share with 10,157 units compared to just 893 units in FY20, 2,427 in FY19 and 3,758 units in FY18. In overall automobile imports of around $2 billion, the import bill of completely and semi-knocked down (CKD/SKD) kits for cars, bikes and heavy vehicles stood at record $1.6bn in FY21 as compared to $727m in FY20 while $386m was spent for import of used and new vehicles in FY21 as compared to $219m in FY20.
---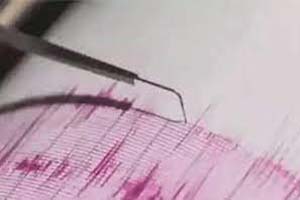 5.9 magnitude earthquake jolts Balochistan least 20 killed
A magnitude 5.9 earthquake struck parts of Balochistan early on October 7th morning, killing at least 20 people and injuring more than 300. According to the Provincial Disaster Management Authority (PDMA), most of the deaths and injuries were reported from the remote north-eastern district of Harnai. The National Seismic Monitoring Centre in Islamabad reported that the epicentre of the earthquake was near Harnai at a depth of around 15 kilometers. The PDMA added that rescue and FC teams are taking part in the rescue operation and were dispatched from Quetta, Pishin and Ziarat to Harnai. A shortage of ambulances and medicines has been reported. The Inter-Services Public Relations (ISPR) stated that troops have reached Harnai for rescue and relief efforts, with necessary food and shelter items being dispatched for the affected people of the district. The military's media wing added that army doctors and paramedics, along with necessary medicines and equipment, are also assisting the civil administration. Critically injured were evacuated to Quetta through Army Aviation helicopters.
---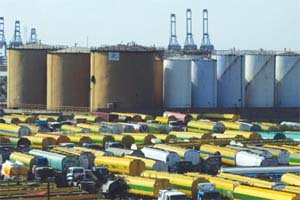 Oil sales up 24pc in 1QFY22
The country's oil sales in the first quarter of the ongoing fiscal year (1QFY22) posted a 24 per cent growth to 5.863 million tonnes from 4.743m tonnes on the back of rising trend in sales of furnace oil (FO), high speed diesel (HSD), petrol, HOBC and light diesel oil. Sale of FO grew by 38pc to 1.273m tonnes from 923,000 tonnes followed by rise in HSD sales to 2.099m tonnes from 1.653m tonnes and 2.350m tonnes in petrol sales from 2.057m tonnes in1QFY20. Oil sales in September 2021 clocked in at 1.962m tonnes from 1.525m tonnes in the same month in 2020 owing mainly to 51pc jump in HSD sales to 707,000 tonnes from 469,000 tonnes in same month 2020. Petrol sales soared to 805,000 tonnes from 642,000 tonnes. FO sales had risen due to increased share of furnace oil-based power production in the mix after coal while LNG prices globally have increased substantially due to global energy crunch. Rising sales of HSD and petrol signalled improving economic activities.
---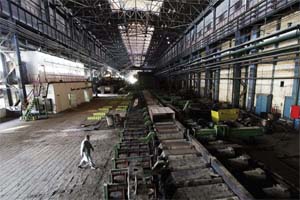 China's MCC interested to revive steel mill
Three Chinese companies including Metallurgical Corporation of China (MCC) have shown interest in reviving Pakistan's largest steel manufacturing complex – Pakistan Steel Mills (PSM). As a state-owned company in the iron and steel industry, MCC was one of the earliest Chinese enterprises to operate businesses and projects in Pakistan. In 1990, MCC managed the construction of Saindak Copper-Gold Mine based on an engineering, procurement and construction contract. Saindak Copper-Gold Mine made a steady profit for 18 consecutive years and became a major driver of the local economy. It was praised by the governments on both sides of the border and they termed it a model of China-Pakistan economic cooperation. MCC Chairman Guo Wenqing met Prime Minister to discuss cooperation and prospects of joint ventures in energy, industries and various other sectors. Sources in the Privatisation Commission of Pakistan said earlier that the government was expecting at least $1 billion in foreign investment by the end of the year to revive Pakistan Steel Mills. Investors from Russia are also showing interest in running the huge industrial facility as part of a consortium. Pakistan Steel Mills has the capacity to expand and produce 3 million tons of cold and hot-rolled steel annually. There is a plan to create a subsidiary, Steel Corp Limited, in the premises of Pakistan Steel Mills in a bid to offer the mammoth industrial unit to foreign investors. Last year, six Russian firms including the Metprom Group, four Ukrainian entities including Ukrainian National Foreign Economic Corporation, one American firm and three Pakistani companies also expressed interest in running the facility.
---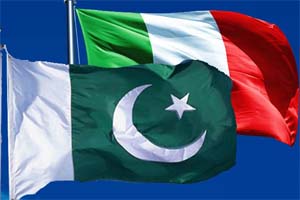 Lack of awareness hinders Pak-Italy trade
Italian Ambassador Andreas Ferrarese has said that business environment in Pakistan is much better now and his country wants to further strengthen bilateral trade and economic relations with Pakistan to achieve mutually beneficial outcomes. He expressed these views while speaking to the business community during his visit to the Islamabad Chamber of Commerce and Industry (ICCI). The envoy said that 21st Century was the century of Asia and Italy wanted to develop closer cooperation with Pakistan and help it to improve competitiveness of its economy. He termed lack of awareness in the Italian business community about Pakistan a problem for trade promotion, but revealed that efforts were being made to bring the Italian trade commissioner from Dubai to Pakistan, which would help in addressing issues and improving bilateral trade between the two countries. The ambassador stressed that Pakistan should focus on value addition to its products and Italy could help it with its advanced technology in various fields including marble manufacturing and tourism. He said that the Italian embassy was considering giving long-term business visas to prominent Pakistani businessmen on the recommendation of Pakistani chambers of commerce and industry.
---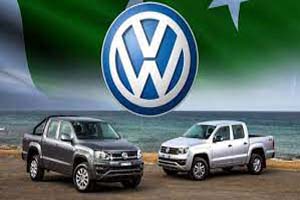 Locally-assembled Volkswagen, Skoda Crossovers to hit road by 2023
Locally-assembled Volkswagen, Skoda Crossovers and SUVs are expected to hit the road by the mid of next 2023, a business group announced on Sept 30. The announcement was made in a statement of Premier Motors Limited (PML), a licence assembly partner of the German auto giant, Volkswagen Group – which recently has appointed its financial adviser for achieving the financial close. "This plant will mark the entry of locally-assembled Skoda and Volkswagen premium cars for the first time in the country. The plant is situated in Hub, Balochistan, with a capacity of 30,000 vehicles per annum. The construction of the plant began in July 2021 and it is going on with full swing," the PML said. Meanwhile, the company also announced to have appointed its financial adviser for achieving financial close of its CKD Assembly Plant Project in Pakistan. Senior officials from both sides attended the ceremony which was recently held.
---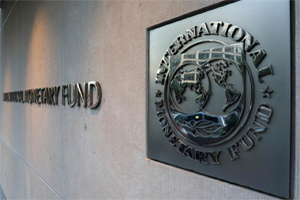 IMF forecasts Pakistan's growth rate at 4pc
The International Monetary Fund (IMF) on Oct 12th, forecast inadequate growth rate of four per cent for Pakistan coupled with elevated rate of inflation and stubborn unemployment rate during the current fiscal year. This growth rate is exactly the same as projected by the Asian Development Bank (ADB) about two weeks ago and significantly higher than 3.4pc forecast by the World Bank a few days ago, which was rejected by the government as unrealistic. Fitch Solutions had projected Pakistan's growth rate at 4.2pc which was significantly lower than the budgeted target of 4.8pc. The State Bank of Pakistan has anticipated GDP growth at the higher side of 4-5pc. Projects higher inflation, unemployment during current fiscal year. In its World Economic Outlook (WEO), the Washington-based lending agency projected the average rate of inflation at 8.5pc, current account deficit at 3.1pc of GDP and unemployment rate at 4.8pc during current fiscal year.
---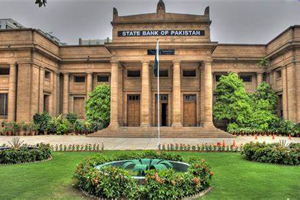 SBP imposes 100pc cash margin on 114 import items
The State Bank of Pakistan (SBP) has imposed 100 per cent cash margin on another 114 items to curb their imports which have grossly destabilised the exchange rate and widened both trade and current account deficits. The sharp rise in the current account deficit (CAD) and steep fall of the rupee against the US dollar forced the economic managers to bring down the import bill which rose to over $6 billion in August. The SBP said the measure will discourage imports of these items and thus support the balance-of-payments. "It has been decided to impose 100 per cent Cash Margin Requirements (CMR) on import of another 114 items, taking the total number to 525," said a circular issued by the SBP on 30th September. The government look worried about sharp increase in the CAD that had widened to $1.5bn in August against $838m in July. The rising twin deficits jolted the exchange rate while the local currency lost over 11.5pc against the US dollar since May 7. The day-to-day appreciation of the dollar caused the importers to book more and more for their future payments. The SBP said that 100pc cash margin requirement was initially imposed in 2017 on 404 items to discourage the import of largely non-essential and consumer goods. The list was further expanded in 2018. However, in order to enable businesses to absorb the shocks of Covid pandemic, the SBP provided relief by removing CMR on 116 items. "With economic growth having recovered and gaining momentum, the SBP has decided to adjust its policy by imposing CMR on additional 114 import items. This will complement SBP's other policy measures to ease the pressure of import bill and help to contain the current account deficit at sustainable levels," said the SBP.
---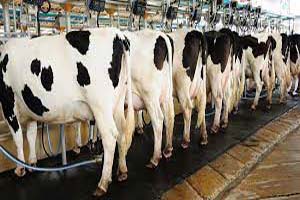 Chinese company to establish milk farming units in Pakistan
Royal Group of China, a Chinese company is set to establish buffalo milk farming units across Pakistan to produce high quality fresh milk, milk powder, cheese, and other dairy products in the country. Chief Executive Royal Group of China informed Federal Minister for Planning, Development, and Special Initiatives during a meeting held here to discuss the establishment of Buffalo milk farming units in Pakistan. Member Food Security and Climate Change Ministry of Planning and senior officials attended the meeting. Chief Executive Royal group China briefed the Minister about the investment in Pakistan in the Buffalo business. He informed that they will establish 6 labs in different cities of Pakistan for the production of buffalo's embryos through high quality genetic In Vitro Fertilization (IVF) process. He also informed that this company is going to establish a big buffalo farm that will be FMD free, and from there, they will produce high-quality buffalo milk, then process it into powdered milk and mozzarella cheese. They will also establish Semen Production Unit (SPU) for buffalo where they will care for and manage the Breeding of Bulls.
---


© 2021 Alpine Marine Services Private Limited
all rights reserved