Newsletter - Publication 114
01st Nov 2021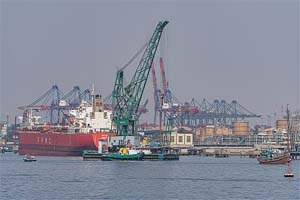 Congestion at ports causes headache to petrol, oil shippers
Port congestion and relating infrastructure constraints have put the shippers of strategically important supplies in a tough situation besides economic loss. This results in underutilisation of port infrastructure and an unnecessary wait for ships and resultant heavy demurrages that ultimately stand transferred to consumers and sometimes even threa-ten the supply chain with disruptions. The industry highlighted that Port Qasim and KPT handled over 450 vessels a year that waited an average of at least five days and the oil companies paid about $45m in demurrage alone last fiscal year. Ogra has advised the government that maintenance and repair of Oil Pier-I should be postponed till December 2021 and night navigation facility be made available. Petroleum Division has suggested that Fotco should be converted into a purely finished products and fuels jetty while condensate and naphtha export vessels should be shifted to Keamari (Karachi Port) from Fotco (Port Qasim). It has also demanded that a dedicated tanker discharge line from Fotco jetty to WOP should be installed to handle discharge of petrol and diesel cargoes separately. Simultaneously, it said, construction of an additional petroleum jetty at Port Qasim should be expedited, besides ensuring necessary repairs and arrangements for integrity and maintenance at the three oil piers at KPT and Pakistan State Oil should be facilitated to implement its project relating to pipeline connectivity between the KPT and PQA for flexibility of operations and security of supply chain of petroleum products.
---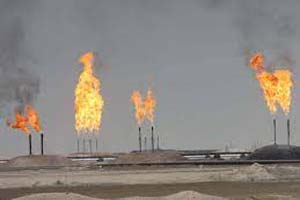 OGDC makes gas discovery in Balochistan
Oil and Gas Development Company (OGDC) has made a gas discovery in its exploratory efforts in Mughalkot Formation at Jandran West X-1 well, located in Kohlu district, Balochistan. "Jandran West X-1 well was drilled on May 19, 2021 as an exploratory well and was drilled down to the total depth of 1,627 metres in Parh Formation," the company said in a statement. The well flowed at the rate of 2.391 million standard cubic feet per day (mmscfd) of gas with traces of condensate at wellhead flowing pressure of 455 pounds per square inch (PSI) at choke size of 32/64".
---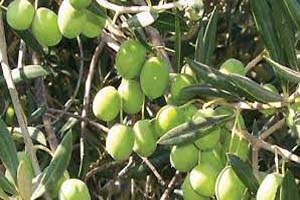 Pakistan can become big olive producer
Pakistan's successful membership of the International Olive Council (IOC) will help to realise the country's full potential for olive production, said Federal Minister for National Food Security and Research. Currently, Spain was producing 1.5 million tonnes of olive, which was half of the world output, he said, adding that through technology transfer, latest olive varieties and high-quality human resources, Pakistan could also become a top grower of olive globally. He highlighted that currently around 36,000 acres of land was under olive cultivation in Balochistan, Khyber-Pakhtunkhwa and Punjab. On the occasion, IOC Executive Director Abdul Latif Khadira said that Pakistan had met all requirements to become a member of the council. "Pakistan has the potential to increase its olive production," he said, adding that through IOC, the country could acquire latest technology, knowledge and climate-resistant olive varieties, which had the highest yield. He was of the view that the council could also provide human resources training to transfer the skill set required to adopt latest technologies in olive production. In the meeting, Tunisia Ambassador Borhene El Kamel highlighted that the topography of Balochistan was similar to Tunisia. Terming Tunisia as the second largest producer of olive in the world, the envoy said that his country could extend technical support, latest technologies and techniques to Pakistan to increase the olive output.
---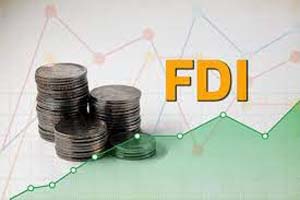 FDI soars to 11-month high in Sept
Net foreign direct investment in Pakistan jumped to an 11-month high at $236 million in September 2021. The investment primarily entered IT and telecommunication, power, oil and gas exploration, and financial sectors. MNCs (multinational companies) from the United States made the largest investment of $68.7 million in different sectors of Pakistan's economy in September. The Netherlands, the UAE, Hong Kong, China, and the UK were other notable investors in Pakistan during the month of September, according to central bank data. Foreign investors are aggressively pouring money into Pakistani startups and the IT and telecommunication sector owing to improved infrastructure in the digital ecosystem. FDI increased 16% to $236 million in September 2021 compared to $202.8 million in the same month of last year, according to the State Bank of Pakistan (SBP). Foreign investors made improved investments in September, which helped the country to achieve its quarterly (Jul-Sept) target. Cumulative FDI inflows in the first three months (Jul-Sept) of the current fiscal year 2021-22 were recorded at $439.1 million, which was 4%, or $18.5 million, lower compared to $457.6 million in the same period of last year.
---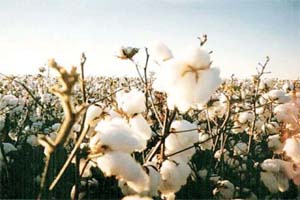 Pakistan to surpass cotton harvest target
Pakistan is on course to meet or even exceed the revised cotton production target this year, announced Federal Minister for National Food Security and Research. In a statement, the minister revealed that the supply of cotton to ginning factories surged by 94% on a year-on-year basis to 5.208 million bales as of October 15, 2021. Cotton supply to ginning factories in Sindh rose by 99% and in Punjab by 87% year-on-year. The minister advised growers to focus on clean picking of the crop to maintain its quality, so they could obtain import parity prices. He emphasised that the government was all set to intervene in the market if prices dropped below the set threshold. The minister said that government's efforts for the revival of cotton crop, through raw material subsidies, provision of quality seeds and intervention price of Rs5,000 per 40 kg were bearing fruit. "Higher cotton prices are significantly raising the income of farmers," he said. Hard work of cotton growers and favourable weather conditions had helped in achieving higher yields, he said, adding that the increased cotton output would boost textile production and exports, supply of cottonseed oil, cottonseed cake for animal feed and fuel wood for rural households.
---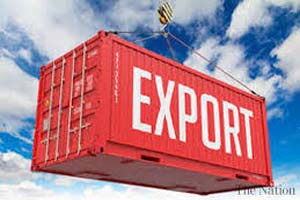 Revival of international orders boosts Pakistan's non-textile exports
Pakistan's non-textile exports grew 23.4 per cent year-on-year to $2.48 billion in the first quarter of current fiscal year owing to partial revival of international orders and the government's support schemes. Overall growth in the non-textile sector is mainly led by the value-added sectors. The non-textile sector has yet to receive full orders to pre-Covid levels, data compiled by the Pakistan Bureau of Statistics (PBS) showed. In FY21, three sectors — leather garments, surgical instruments and engineering goods — have maintained growth in export proceeds despite lockdowns in many countries. In the value-added leather sector, exports of leather garments up by 4pc and leather gloves 8pc respectively. Contrary to this, the exports of raw leather increased by over 43pc during first three months (July-September FY22) from a year ago. Pakistan is one of the main suppliers of global surgical instruments. However, these instruments are re-marketed from western countries with famous brands. As a result, the export value of these products remains very negligible. The export of surgical instruments posted a negative growth of 6.09pc in 3MFY22 over the last year. However, exports of pharmaceutical products posted over 7pc growth during the period under review. In the budget 2021-22, the government has proposed several measures including reduction in duty on raw materials to promote exports of pharmaceutical, plastic, chemicals, engineering, and value-added textile products. Data compiled by the PBS showed the food basket posted growth of 26.41pc in the first three months of the current fiscal year from a year ago. Under this category, exports of rice witnessed a growth of 17.41pc. On the other hand, basmati exports dipped 26.88pc in value and 35.57pc in quantity while non-basmati exports were up by 12.78pc in value.
---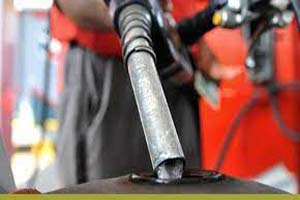 The recovery of petroleum profits
The previous fiscal year was one of the most difficult periods for Pakistan's oil sector. The oil and gas producers, oil refiners and oil marketing companies faced multiple challenges in 2020-21 such as the second and third waves of the Coronavirus pandemic, lockdowns, travel restrictions, economic slump and volatility in international commodity prices. The business environment, however, started to get better from the second half of the financial year following the re-opening of the global economy. Pakistan also witnessed an improvement in trade and commerce activities. This was accompanied by a recovery in petrol and diesel demand. The increase in business and travel activities, growth in vehicle sales, rise in exports, and curbs on the flow of smuggled diesel from Iran helped push petrol and diesel demand higher. Total petrol and diesel offtake increased by 12 per cent and 17pc in 2020-21 to 8.2MT and 7.7MT respectively, as per data from the Oil Companies Advisory Council.
---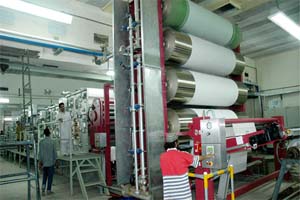 Textile, clothing exports post spectacular growth
Pakistan's textile and clothing exports posted impressive growth in the first quarter of this year, increasing by 27.41 per cent to $4.42 billion compared to $3.46bn over the year, data released by the Pakistan Bureau of Statistics (PBS). The growth momentum is steady in the export proceeds on the back of rising demand from global market coupled with massive depreciation of the rupee as exports posted a growth of over 25pc in September from a year ago. It is believed that the easing of lockdown in North America and European countries — top markets for Pakistani textile goods — will help boost the exports. The demand for textiles collapsed during the first wave of the Covid-19 pandemic, but eventually recovered in the outgoing fiscal year. In the last budget, the government had drastically reduced duty and taxes on imports of several hundred raw materials to bring down the input cost of exportable products. Liquidity issues were also resolved to a large extent by timely releasing refunds as well as payment of cash subsidies. The import of textile machinery increased by 144.53pc in July-Sept FY22 — a sign that expansion or modernisation projects were taken up by the textile industry during the months.
---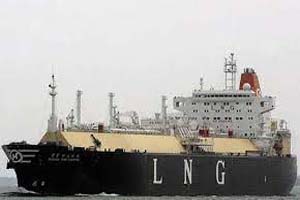 Sponsors protest hurdles in setting up LNG terminals
The foreign and local sponsors of two upcoming merchant LNG (liquefied natural gas) terminals have complained to the prime minister that their projects are facing roadblocks despite approval by all institutional forums and they may not be able to go ahead with their investment plans in the prevailing conditions. Tabeer Energy of Mitsubishi Corporation Japan and Energas of three local business groups (Lucky, Sapphire and Halmore) have reported to the government that they are fed up with bureaucratic wrangling over clear decisions of the federal cabinet and its committees as well as the Oil and Gas Regulatory Authority (Ogra) and could not commit final investment decisions (FIDs) to set up two private sector LNG terminals. They told the government that the existing terminals set up with government's guarantees and payments out of the public money for LNG processing were being given preference over the upcoming terminals, which did not demand any government guarantee or public fund, to discourage competition in the market. In a letter to the prime minister, Tabeer Chief Executive Officer Kosuke Makino alleged that the company and its "sponsors are not receiving any clear direction from the departments concerned for the allocation of pipeline capacity. Moreover, decisions of both the federal cabinet and Cabinet Committee on Energy (CCoE) are not implemented and regularly delayed". The letter said Mitsubishi Corporation and its wholly owned subsidiary Tabeer Energy had been trying to establish an LNG terminal at Port Qasim for the past three years that would be the first private terminal in Pakistan and in contrast to those established earlier requires no government funding or utilisation guarantee. Yet "unfortunately, the development of the project has been marred with ambiguities, delayed decision making and resistance from the prevailing status quo of pipeline companies".
---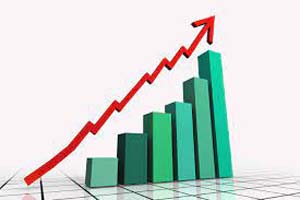 $5b investment in textiles to boost exports
Adviser to Prime Minister on Commerce and Investment Abdul Razak Dawood has welcomed the planned investment of $5 billion in the textile sector of Pakistan aimed at establishing 100 new units. "Our Make in Pakistan policy is beginning to bear fruit," he said in a statement. "We have been informed that investment of approximately $5 billion is in the pipeline under which 100 new textile units are expected to be established." He added that apart from enhancing the export capacity, the new units would jointly create around 500,000 jobs, he said. The government has reversed the de-industrialisation process in Pakistan and placed the country's industrial sector on the path of sustainable growth, said Dawood.
---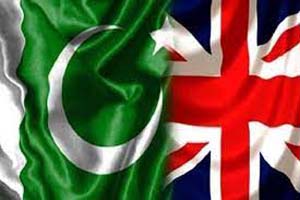 UK firms aim to deepen trade ties
The United Kingdom gives utmost importance to its relations with Pakistan and there is a huge potential for enhancing bilateral trade and cooperation in telecommunication, information technology, agriculture, pharmaceutical and higher education sectors, said British High Commission Deputy Director for Trade Olivia Campbell. In a meeting with All Pakistan Business Forum (APBF) President and Senior Trade Policy Adviser, Campbell highlighted that British firms were aiming to deepen trade and economic ties with their Pakistani counterparts, as many UK companies were already operating in the country. "Pakistan is a huge emerging market," he stated. On the occasion, APBF President emphasised the need for further expanding areas of cooperation and strengthening economic ties with the UK.
---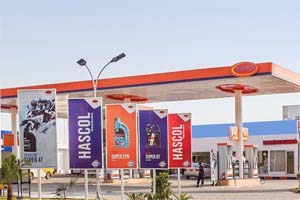 SHC freezes Hascol's assets on Mena Energy application
While allowing an execution application of a foreign firm, the Sindh High Court has ordered the attachment of assets owned by Hascol Petroleum Ltd till further orders. A single-judge bench also barred Hascol from transferring its shares in three subsidiary companies together with any bonus and right shares, withdrawing or transferring the credit balances of its bank accounts and charging in any way the immovable properties listed in the execution application. Mena Energy DMCC, registered as a firm in Dubai, filed a foreign execution application under Section 44-A of the Civil Procedure Code (CPC) for enforcing a foreign judgment passed in June 2018 by the High Court of Justice, Business and Property Courts of England and Wales, Commercial Court. In the foreign judgment, the decree holder (Mena Energy) had been awarded $9,500,000 against the judgment debtor (Hascol) and the execution was filed at Karachi as the latter has assets here. The bench observed that the foreign decree was conclusive between the parties within the meaning of Section 13 CPC and was executable under section 44-A CPC and thus, the objections of the judgment debtor were dismissed and the execution was allowed. The lawyer for JD said they are going to challenge the order before a division bench of SHC. A spokesperson for Hascol Petroleum Ltd said the matter dated back to the previous management and had been going on since 2014. "Hascol Petroleum Ltd has lodged an appeal against the decision today," he added.
---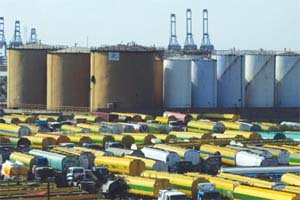 10-year tax holiday for oil refineries abolished
Following negotiations with the refining industry, the petroleum division has wiped out 10-year tax exemption protection, reduced government's contribution to finance upgrades of existing oil refineries and enhanced compliance requirements. The Cabinet Committee on Energy (CCoE) led by Planning Minister had earlier approved an incentives package for modern refineries that also included 20-year tax holiday but had refused to allow such protections to existing refineries for refurbishment. Sources said the petroleum division has now removed both objections raised by the CCoE regarding incentives to old refineries currently operating in the country. The 10-year tax holiday has been abolished and upfront government contribution has been reduced to 30pc in the final draft as against 40pc rejected by the CCoE. This contribution has to be generated through 10pc customs duty on petrol and diesel and to be kept in the special reserve account to finance upgrades of existing refineries and have already been covered in the finance bill for 2021-22. Under the revised policy, there will be no guarantee of rate of return for existing refineries provided by the regulator or the government of Pakistan and refineries shall be allowed to open and maintain foreign currency accounts. They shall be allowed to retain a certain portion of export proceeds in a foreign currency, if any, to meet operational requirements. A special account for upgradation/expansion will be maintained by each refinery in NBP.
---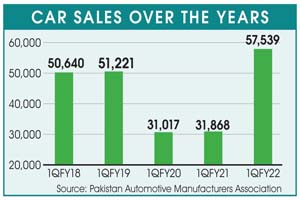 Auto sales post robust growth in 1QFY22
KARACHI: Sales scenario of the entire auto sector during the first quarter of FY22 remained encouraging with 80.6 per cent jump in car sales followed by 100pc in trucks, 132.6pc in jeeps, 95pc in LCVs and 12pc in farm tractors. According to the Pakistan Automotive Manufacturers Association (PAMA) data, a total of 57,539 cars were sold in July-September period of 2021-22 versus 31,868 units in the same quarter last year, while in September sales also remained higher with 18,971 units as compared to 17,899 units in August and 11,860 units in September 2020. Favourable interest rates, launch of new models, conducive environment and economic recovery played the role in rising car sales, tractor sales were supported by better farmer agronomics and financing schemes
---


© 2021 Alpine Marine Services Private Limited
all rights reserved