Newsletter - Publication 115
15th Nov 2021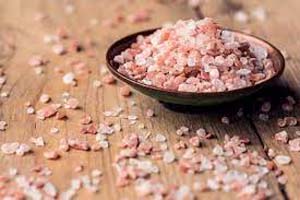 Pink salt thrives in China
Himalayan rock salt from Pakistan is making a splash in the Chinese market. In charge of Pak-Persian salt lake booth, told journalists that he has sold four batches in such a few days. On November 6 alone, more than 50 salt lamps were sold to customers, at the fourth China International Import Expo (CIIE) held recently. It was the second time that CEN journalists paid a visit to the booth. Unlike last time, many salt lamps on the shelves have been labeled as "booked" even the costly large one on the ground has been reserved for some generous clients. The salt for these lamps is exploited from Khewra Salt Mine, Punjab, which is also the world's leading producer of Himalayan pink salt. As the second largest salt deposit in the world, the Khewra mine is estimated to have more than one billion tons of salt in store Since mining started in 1838, more than 350,000 tons of rock salt with a purity of 98% has been produced annually. After being made into a wide range of products such as edible pink salt, salt lamps, bath salts, salt bricks, etc., they are exported to China, Britain, the United States and many other countries, making a name all over the world. In addition to some packaged, branded products imported from the US, more than 90% of China's imported Himalayan rock salt is from Pakistan. To curb the unauthorised sale of Pakistani products by other countries, Pakistan announced this year that pink salt was registered as a product with geographical indication. Pakistan also enacted the "Geographical Indications Act 2020" to protect its local products, combat counterfeit products and ensure better prices in foreign markets.
---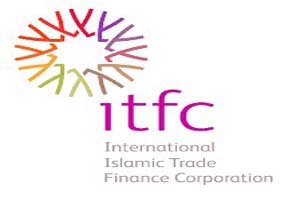 ITFC gives $761m to Pakistan for energy imports
The International Islamic Trade Finance Corporation (ITFC), a subsidiary of the Islamic Development Bank, and Pakistan signed an agreement under which the former would make available $761.5 million of syndicated loan for commodity financing, particularly oil and gas. A financing agreement was formally signed by ITFC's Chief Executive Officer and Secretary Ministry of Economic Affairs (MEA) for their respective sides. The financing would be used for import of crude oil, refined petroleum products and LNG. The facility has been made effective immediately and ready for utilisation by Pakistan State Oil Company Ltd (PSO), Pak Arab Refinery Ltd (Parco) and Pakistan LNG Ltd (PLL) for import of oil and gas. This Syndicated Murabaha Financing facility is for a period of one year and is a part of umbrella Framework Agreement signed with ITFC in June 2021 for total envelop of $4.5bn ($1.5m annually) for a period of three years. The facility will be helpful in financing oil and gas import bill and ease pressure on foreign exchange reserves. ITFC had so far arranged $7bn for import of oil and LNG from 2008 to 2021. The $4.5bn financing signed by two sides in June this year is to be utilised by PSO, Parco and PLL for import of crude oil, refined petroleum products and LNG during the years 2021-2023.
---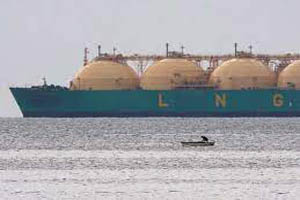 November RLNG price 105pc higher than last year
The Oil & Gas Regulatory Authority (Ogra) on Oct 10th, notified average sale price for Regasified-Liquefied Natural Gas for November at about $15.68 per million British thermal unit (mmBtu) which is almost 105 per cent higher than the same month last year and a fraction lower than October this year. The notification showed that major increase was due to expensive spot cargoes of Pakistan LNG Limited (PLL) which purchased only two cargoes for November but this shot up the average basket RLNG prices. The price notification showed the country would have a total of 10 cargoes for November instead of usual 11-12 cargoes. The notification showed the average import price delivered ex-ship of PLL at $24.1 per mmBtu was almost 327pc higher than $5.64 per mmBtu of same month of last year. This also included the most expensive cargo in Pakistan's history at $30.6 per mmBtu arranged by PLL through emergency tender a few days ago after long-term contractors defaulted.
---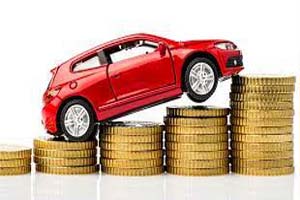 Car makers hike prices on higher freight, weak rupee
The decrease in auto prices announced with much fanfare in the second week of July following a cut in duties and taxes in the federal budget barely lasted four months, with assemblers hiking up prices sharply in recent days. Back in July, auto assemblers had slashed prices by Rs62,000-400,000 on various locally-assembled cars and SUVs. However, since the beginning of November, auto prices have seen a sharp increase as assemblers blame rising freight rates, container shortages, expensive raw materials and falling rupee against the dollar for the latest increase. It is not clear whether the big assemblers have now received a green signal from the government or they are passing on the impact of soaring cost of production on account of rising freight, vulnerable exchange rate and raw material prices on their own. Market sources said that the government had never taken any notice when the assemblers had not passed on the impact of gaining rupee against the dollar from August 2020 to May 2021 to the consumers. In August 2020, one dollar was available at Rs167.80 as compared to Rs152-153 in May 2021.
---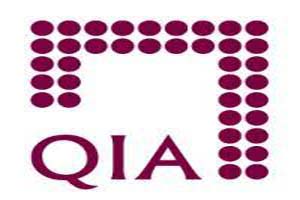 Qatar looking to invest in RLNG power projects, Privatisation Commission told
JP Morgan, which is one of the world's largest investment banks and advising the consortium of Qatar Investment Authority (QIA), informed the Privatisation Commission that QIA is a strong contender for investment in RLNG power projects of Haveli Bahadur Shah and Balloki. The National Power Parks Management Company (NPPMCL), a state-owned enterprise, owns and operates the RLNG-based combined cycle H9 technology power plants at Haveli Bahadur Shah in Jhang district and Balloki in Kasur. Senior representatives of JP Morgan during their meeting with Minister for Privatisation, however, raised inquiries into the current volume of circular debt, payment due to the independent power plants and the huge receivables of NPPMCL, which could have strong negative impact on the potential investment in the sector. The meeting was held in the backdrop of the privatisation of two RLNG Power plants of Haveli Bahadur Shah and Balloki. The government has initiated the process of implementing economic reforms in the power sector and as a part of the reforms the Ministry of Privatisation is pursuing privatisation of state-owned entities to promote and enhance capital formation outside government budget and to improve efficiency through competition, accountability, managerial autonomy and profit incentives. While the process of privatisation of two RLNG plants was slowed down due to the Covid-19 pandemic, considerable progress had been made as 12 parties were pre-qualified in April 2020. The process restarted after Covid-19 restrictions were relaxed and currently the ministry is pursuing debt-refinancing and recapitalisation for NPPMCL with local banks.
---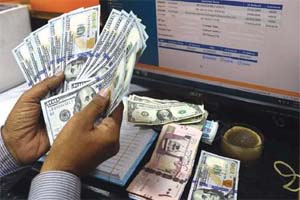 Fiscal deficit drops to 0.8pc of GDP in first quarter
Pakistan's overall fiscal deficit in the first quarter (July-September) of the current fiscal year dropped to 0.8 per cent of Gross Domestic Product (GDP) or Rs438.5 billion, which is one of the lowest in the comparable period of last four years. According to Fiscal Operations Data released by the Ministry of Finance, the total revenue in first quarter stood at 3.4pc of GDP that was better than 3.2pc of same period last year. The total revenue in the first quarter of fiscal year 2019-20 had also amounted at 3.4pc of GDP. The data showed the overall deficit in first quarter at 0.8pc of GDP was higher than FY2019-20 when it stood at 0.7pc of GDP but was lower than 1.1pc of GDP deficit in FY2020-21 and 1.4pc of GDP in FY2018-19 – the first year of the current government. The fiscal operations indicated that the government was able to control the budget deficit from both counts as it tightened expenditures and simultaneously improved revenue collection. This was apparent from the fact that total revenues at 3.4pc of GDP were higher than 3.2pc of same period last year while expenditures were contained at 4.2pc of GDP when compared to 4.3pc of GDP.
---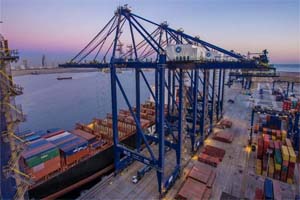 World Bank ponders relocation of Karachi Port
The World Bank has in a new study explored the cost, process and impact on a potential relocation of Karachi Port. The global lender in the report assessed alternative ways of bridging the gap between demand and improvement of capacity and access to Karachi Port and Port Qasim. The report — Karachi Ports Supply and Demand Assessment — explored alternatives for a national port strategy: to develop both Karachi and Qasim ports simultaneously; focus on one at a time; or develop a third new port sometime in the mid-2030s when Port Qasim would be at its maximum capacity. Comparative costs of alternative development discount simultaneous development of both Karachi and Port Qasim. Development of either port one at a time could possibly provide navigation, berth, and land access capacity at relatively high cost. Developing Karachi Port elevated expressway would not resolve the channel depth issue at Port Qasim. The second option, developing PQA only, with an improved maritime access via 2 channels, would involve a cost of $550 million, but this action alone will not resolve Karachi's traffic snarls, assessment shows. The third option of simultaneous development at both KP and PQ at a total a cost of $850 million, would effectively remove the main obstacles. The fourth option was that of a third new port. Two possible locations have already been considered, Somiani, 85km to the north of Karachi, and Keti Bunder, 150km to south of Karachi.
---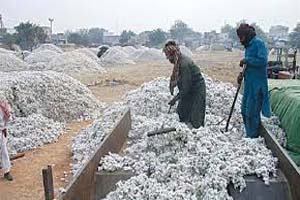 Ginning factories get 81pc more cotton than last year
An enormous growth of 81 per cent has been recorded in the arrival of cotton at ginning factories. According to the PCGA data, over 6.25 million bales arrived at the factories by Nov 1 against more than 3.45m on the same date last year — a difference of 2.8m bales on a year-on-year basis. Sindh reported a 93pc increase — 3.321m bales against 1.724m, and Punjab showed 70pc increase — 2.935m bales against 1.728m by Nov 1 last year. Experts believe that Pakistan will produce 8.5m cotton bales this season against an estimate of 9.3m by the Cotton Crop Assessment Committee, says Cotton Brokers Forum chairman. The cotton arriving in the market these days is, however, of poor quality, he remarks. He says if the total national cotton production is taken as 8.5m bales, the local textile industry will have to import 7m bales to meet its requirement of over 15m, whereas it has so far signed import agreements for 4m bales, as prices of the white lint are hitting new peaks in the local as well as world markets. Cotton rates in the local market are hovering around Rs16,000 per maund, while they have reached 116.85 cents per pound in New York. According to the statistics issued by the PCGA, the arrival of cotton by the same day in 2019 was 6m bales, in 2018 the figure stood at 7.7m and in 2017 at 8.1m bales. Pakistan has produced 5.645m cotton bales in the 2020-21 season — around 2.9m less than the yield of 8.5m bales in the year 2019-20.
---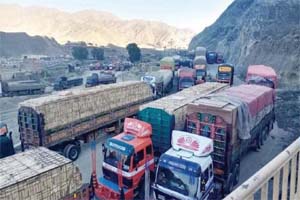 Four trucks loaded with yarn arrive from Uzbekistan
The first-ever consignment of trucks from Uzbekistan under an Convention on the International Transport of Goods for traffic-in-transit of goods across the border has reached Pakistan via the Torkham border. Commerce Adviser Abdul Razak Dawood and National Security Adviser Moeed Yusuf received four trucks loaded with yarn. Security officials from both countries were present on the occasion. "This is a continuation of the government's efforts to strengthen regional coordination," Mr Dawood said, adding that Pakistan would further strengthen trade ties with Central Asian States and Uzbekistan. A similar consignment from Pakistan has already reached Uzbekistan via the Torkham border. To speed up trade under the convention, the Customs department has developed a robust system for joining paperless regime and integrating sea to the journey by road in order to tap maximum potential of traffic-in-transit of goods across the border. The Customs estimates with inherent advantages of 80 per cent shorter and 38pc cheaper trade routes the development of road-sea multimodal TIR module and implementation of digital TIR will result in a sharp increase of imports, exports and transit through Pakistan under TIR regime. A senior customs official told Dawn that a procedure was developed for integrating sea to the journey by road and was sent to the International Road Union (IRU) — another body of TIR regime for vetting. The IRU approved the procedure on August 17.
---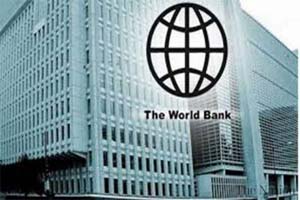 WB says 50pc Pak services exports not reported
The World Bank has said Pakistan's services sector's relevance in exports is likely to be underestimated in the available data as approximately $1.5 billion of exports (roughly 50pc of total services exports) are not reported. "This is because some of the exporters are small freelancers who register their receipts as remittances for taxation reasons," the World Bank's recent report "Pakistan Development Update: Reviving Exports," said. It said the export quality upgrading was notable in Pakistan's services sector. During the past decade, services exports have been stagnant in the vicinity of $6 billion. However, within services, knowledge-intensive sectors such as computer and professional business services have grown relatively fast, at rates above 10 percent annually. A composition of export growth of the different sub-sectors within services shows knowledge-intensive services accounting for almost all the growth, compensating for the contraction of transport and other services exports, the report said adding that the global trend of internationalization of business services facilitated this transformation, as Pakistani freelancers and Small and Medium Enterprises (SMEs) embraced it. The trend has been amplified by an increase in remote working, fueled by the COVID-19 pandemic. The share of knowledge-intensive services exports in total services exports grew from 10 percent in 2010 to 50 percent in 2020. The sector's current exports receipts are almost equal to those of Pakistan's vegetable sectors combined. Moreover, the sector's relevance in exports is likely to be underestimated in the available data. Further, given that Pakistani firms face challenges transferring foreign currency to another country (often needed to pay foreign suppliers), some firms choose to hold accounts in foreign banks and receive the payments in those accounts instead of within Pakistan.
---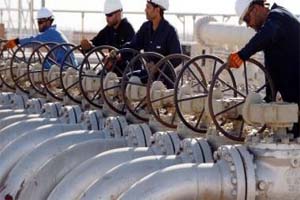 Oil firms collaborate for efficient fuel transportation
Local oil companies have joined hands to develop a multi-grade pipeline for the transportation of fuel. According to a press release on Oct 29, Shell Pakistan has entered into a 10 year agreement with Pak-Arab Pipeline Company Limited (Papco) to transport fuel efficiently and safely. Currently, the pipeline system only transports diesel from Karachi to upcountry areas, according to the release. The enhancement of the system would enable movement of motor gasoline through the pipeline, which is currently transported through trucks to major areas of the country. "Tankers are involved in transporting petroleum products from Karachi to Lahore," the release said, adding that the up gradation of the pipeline would help reduce reliance on oil tankers.
---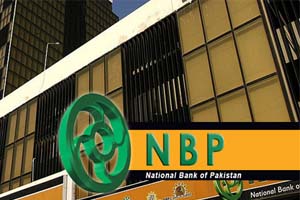 NBP reports cyber attack on its servers
The state-owned National Bank of Pakistan (NBP) came under a cyber attack, which affected its branches in providing some of the services to the customers. However, the customers' deposits and data have so far remained safe. "Currently, the NBP's services to its customers are disrupted, but we are working to address the breach and remain confident that essential customer services will be restored with the commencement of next business day," NBP said in a statement issued in connection with the cyber attack. "The NBP has reported a cyber-security-related incident which is being investigated," stated the State Bank of Pakistan in a tweet. "NBP has not observed any data breach or financial loss. No other bank has reported any such incidence." The SBP is monitoring the situation closely to ensure safety and soundness of the banking system, the central bank said. The NBP confirmed that in between October 29 and 30, a cyber attack was detected on the NBP's servers which impacted some of its services. Immediate steps were taken to isolate the affected systems, the statement read. "At this point, no customer or financial data has been compromised." The bank stressed that remediation efforts were under way by using experts as well as international resources, wherever required.
---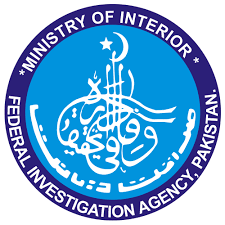 FIA rounds up five officials, books two OMCs for 2020 oil crisis
The Federal Investigation Agency (FIA) has arrested five men – including officials of the Oil and Gas Regulatory Authority (Ogra) -- and registered two separate cases against two oil marketing companies (OMCs) -- Fossil Energy Pvt Ltd and Askar Oil Services Pvt Ltd -- for their involvement in the fuel crisis of June 2020. The suspects have allegedly caused a loss of billions of rupees to the national treasury by issuing OMCs illegal licences and import quotas and buying and selling petroleum imports in violation of the law. The profits earned through this illegal way have been laundered out of the country, the FIA maintained. The FIA has obtained physical remand of the arrested men and started interrogating them. A commission of inquiry formed in July last year to probe into a sudden shortage of fuel in the country had held the OMCs primarily responsible for the crisis, noting that they had deliberately stopped supplying petroleum products to pumps despite having considerable stocks at their disposal. It said in its report that the OMCs had made from Rs6 to Rs8 billion during the June oil crisis by committing every illegality in "business as usual" manner.
---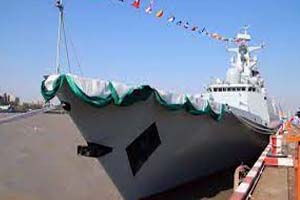 Modern frigate delivered to PN in China
Pakistan Navy's first frigate of Type 054A/P, the PNS Tughril, has been commissioned at the Hudong Zhonghua Shipyard in China. PNS Tughril is the first of 4 x Type 054 Frigates being constructed for Pakistan Navy. The ship is a technologically advanced and highly capable platform with enormous surface-to-surface, air and underwater firepower, besides extensive surveillance potentials. It has the capacity to simultaneously execute a number of naval warfare missions in a highly intense multi-threat environment.
---


© 2021 Alpine Marine Services Private Limited
all rights reserved