Newsletter - Publication 117
15th Dec 2021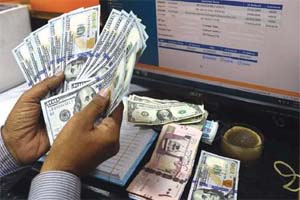 Remittances fall as travel resumes
The remittances sent home by overseas Pakistanis fell 6.6% month-on-month to $2.4 billion in November 2021 owing to the lifting of travel restrictions and some revival of the Hundi/ Hawala system. According to data released by the State Bank of Pakistan (SBP) on Dec 13, the inflow of remittances had stood at $2.52 billion in October 2021. Financial experts are of view that fall in remittances was driven by the reduction in Covid cases all over the world. As the Covid-19 pandemic is seemingly approaching its end and travel facilities are reopening around the world, Pakistan's remittances are falling, that the increase was for the short term. Remittances received by the country had been on an uptrend since the Covid-19 outbreak across the globe last year due to widespread layoffs of Pakistanis in different countries, which forced them to relocate to Pakistan. Now, the job cuts have largely stopped because the world is on the path of recovery, hence, remittances are falling. Moreover, foreign travel restrictions have been lifted and people are now using alternative channels to send money back home. Pakistanis based in Saudi Arabia sent home the largest amount of remittances at $590 million in November 2021, which was 10% lower than $655.4 million in October.
---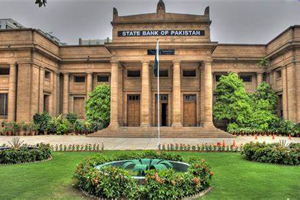 Interest rate hiked by 100bps to 9.75pc
The State Bank of Pakistan (SBP) on Dec 14 increased the policy interest rate by 100 basis points to 9.75 per cent and revised targets for inflation, current account deficit and growth rate and changed perception about the rising import bill. While announcing the decision, the SBP explained that the policy rate was raised "to counter the inflationary pressure and ensure that growth remains stable". "The MPC (Monetary Policy Committee) expects monetary policy settings to remain broadly unchanged in the near term," the SBP said, adding that the end goal of mildly positive real interest rate on a forward-looking basis was now close to being achieved. SBP Governor assured that there would be no 13pc interest rate-like situation in future because this time "we have been taking timely corrective measures". Earlier, he added, the interest rate had risen to over 13pc due to a crisis as the current account deficit was more than $19 billion in the year 2018. The State Bank also changed its assessment for current account deficit as the target for the current fiscal year (FY22) is in the range of 2-3pc of GDP. "Due to the higher recent outturns, the current account deficit is projected at around 4pc of GDP, somewhat higher than earlier projected,".
---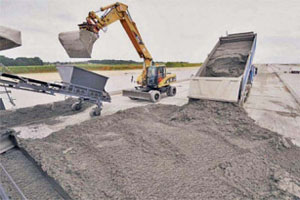 Cement sales rise 7pc in November
Cement sales jumped seven per cent year-on-year to 4.82 million tonnes in November, according to the data released by All Pakistan Cement Manufacturers Association. Despite an increase in the commodity's price, domestic sales grew 10.2pc to 4.124m tonnes during the month amid an improvement in construction activity. However, exports fell 9.2pc to 695,779 tonnes from 766,273 tonnes a year ago. North-based mills despatched 3.469m tonnes in the domestic markets as against 3.129m tonnes in November last year, showing a rise of 11pc. However, cement exports from these mills plummeted 70pc to 55,234 tonnes in November from 182,091 tonnes in the same month last year. Domestic despatches go up amid increased construction activity, while exports suffer due to higher freight rates. Mills based in the southern region sold 654,983 tonnes in the local market during November, an increase of 7pc compared to 613,113 tonnes a year ago. Exports from the southern mills went up by 9.65pc to 640,545 tonnes in November from 584,182 tonnes during the same month last year. In the first five months (July-November) of the current fiscal year, overall cement sales dropped 4pc year-on-year to 22.86m tonnes.
---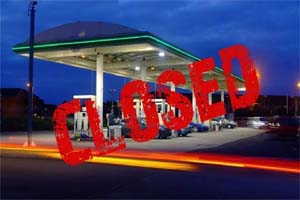 Supply to CNG stations in Punjab, KP halted as winter bites
Sui Northern Gas Pipelines Limited (SNGPL) suspended the gas supply to compressed natural gas (CNG) stations across Punjab and Khyber Pakhtunkhwa on Dec 6, for an indefinite period in a bid to meet the increasing demand of over six million domestic consumers. The CNG sector has taken exception to the SNGPL's decision, describing the suspension of gas as an illegal act. On the other hand, domestic users in some areas of Punjab and KP have started facing a gas shortage as the temperature falls, with many service areas in major cities, especially the tail-end ones, experiencing low gas pressure. "The suspension of gas supply to CNG stations in Punjab and KP for an indefinite period under a 17-year-old policy is an illegal act." All Pakistan CNG Association's group leader told media, adding that suspending gas in KP was also a contempt of court. A spokesman for the SNGPL said that since domestic consumers were a top priority, the company was liable to provide them with gas first and then others under a merit order. "We have diverted 100 million standard cubic feet per day (mmcfd) of gas meant for the CNG sector to domestic consumers to meet their increasing demand that has now reached to around 700 mmcfd," he explained. "The domestic sector's demand will increase further in December and January and is expected to reach 1,200 to 1,300 mmcfd during peak winter."
---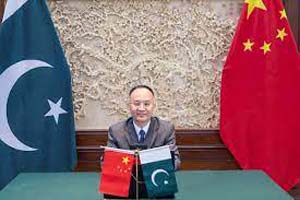 Most CPEC projects complete, says Chinese envoy
Chinese Consul General Li Bijian said that most of the projects under the China-Pakistan Economic Corridor (CPEC) have been completed while Gwadar has become more important in the region. China has invested in various projects including the airport, training centre and Gwadar, the envoy said during a visit to the office of Korangi Association of Trade and Industry (Kati). "I am happy that the power crisis in Pakistan has ended due to CPEC. The development work of Gwadar Airport is 90 per cent complete and hopefully operations will begin in 2023," the envoy said, according to a press release issued by Kati. CPEC is an important part of the Pak-China friendship, he highlighted. The envoy stressed that there were ample trade opportunities in China for Pakistani industrialists and investors. "China has a population of 500 million middle-class people which could be a big market for Pakistan," he added. He said that Pakistan could export fruits and vegetables to China, while China has a larger seafood market of which Pakistani exporters could take full advantage. In addition, cooperation between the two countries in the field of IT and electric vehicles could be further enhanced. The Chinese envoy said the two countries could work out a strategy to increase Pakistan's export volume through trade. He urged Pakistani industrialists to take advantage of the free trade agreement between the two countries.
---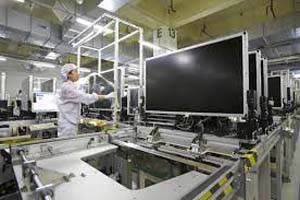 Samsung TV plant begins production in Karachi
South Korean technology giant Samsung Electronics has operationalised its first TV line-up plant in collaboration with a local firm in Karachi. Initially, the unit will produce 50,000 TV sets and increase the capacity to 100,000 units within 2 years. It is also worth mentioning that Lucky Motor Corporation (LMC), a subsidiary of Lucky Cement Ltd announced, in July that it has entered into an agreement with Samsung Gulf Electronics Co., FZE (Samsung) for the production of Samsung-branded mobile devices in Pakistan. The production facility will be located at LMC's existing plant which is expected to be completed by end December.
---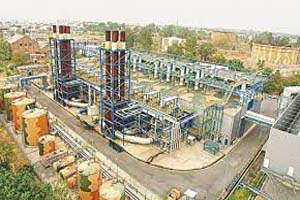 Attock Refinery Limited slams furnace oil imports, warns of shutdown
Protesting over furnace oil imports instead of procurement from local refineries, Attock Refinery Limited (ARL) expressed its inability to increase kerosene production and warned of gradual closure of its refining units owing to surplus stocks. In a letter to the Ministry of Energy (Petroleum Division), ARL Chief Executive Officer lamented that despite his warnings over the last two weeks, there was no improvement in the uptake of light and high sulphur furnace oil (LSFO/HSFO) from the refinery. Consequently, the furnace oil inventory at ARL — the country's oldest and only refinery in the north — has increased manifold with hardly 8-10 days of storage capacity left. "With no improvement in Furnace Fuel Oil (FFO) despatches, we are left with no option except to curtail our refinery throughput. In case there is no improvement in upliftment of FFO in next few days, we will be forced to shut down our distillation units one by one ultimately leading to total shutdown of the refinery," the letter read. Reports suggest the other refineries have also warned the federal government about imminent shutdowns which could lead to petrol, high-speed diesel and jet fuel shortages.
---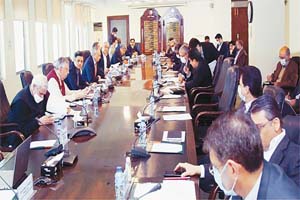 Imports of 30 items surge 142pc in November
Imports of top 30 items surged by over 142 per cent year-on-year in November due to higher prices of commodities mainly petroleum on international market and depreciation of the rupee. The import bill of energy, steel and industrial raw materials posted growth, while high import of vaccines also contributed significantly to the rise in the November import bill from a year ago. The total import value of these 30 products in November reached Rs696.346bn from Rs287.131bn over the corresponding month of last year, registering a growth of 142.52pc. The share of these products in total imports stood at over 53pc. The country's overall imports also rose by 98pc to Rs1.362 trillion in November against Rs686bn in the corresponding month last year. In the top 30 imports items, the major contribution came from motor spirit (petrol) which increased by 279.54pc to Rs102.697bn in November from Rs27.058bn last year, followed by petroleum and oils obtained from bitumen by 131.76pc to Rs75.455bn and high-speed diesel 266.39pc to Rs57.234bn against Rs15.621bn over the last year. The import of LNG also went up by 101.94pc to Rs72.372bn against Rs35.837bn over last year. The increase in LNG prices coupled with the massive depreciation of the rupee increased its import cost in November. A massive increase was seen in the import value of palm oil and palm olein. The import value of palm oil increased to Rs33.611bn in November from Rs11.788bn last year, a growth of 185.12pc while import of palm olein edged up by 60.74pc to Rs29.056bn from Rs18.076bn last year. In November, the government spent Rs31.482bn on the import of vaccines against Rs3.602bn last year.
---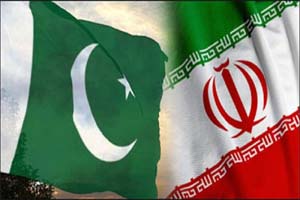 Pakistan, Iran discuss establishment of barter system
The establishment of a barter system between Iran and Pakistan was discussed in a meeting between Pakistan`s President Arif Alvi and Iranian president Ebrahim Raisi, on the sidelines of the 15th Summit of the Economic Cooperation Organization (ECO) in Ashgabat, Trend reports citing IRNA. According to a statement issued by the Pakistani Foreign Ministry, the President of Pakistan Arif Alvi asked for accelerating the establishment of a system of bartering with Tehran. On the sidelines of the 15th Summit of the Economic Cooperation Organization (ECO), in Ashgabat, the Iranian president, and his Pakistani counterpart expressed satisfaction on the regular high-level interactions. Pakistan's President Alvi highlighted that Pakistan prioritizes economic prosperity and regional connectivity. He expressed his satisfaction with the recent launch of the Road Transport Operations from Pakistan to Turkey and Azerbaijan under TIR, which would be beneficial for the entire ECO region. Referring to the recent meeting of the Joint Trade Committee of Iran and Pakistan, in Tehran, the President of Pakistan stressed the need for holding regular bilateral meetings.
---


© 2021 Alpine Marine Services Private Limited
all rights reserved