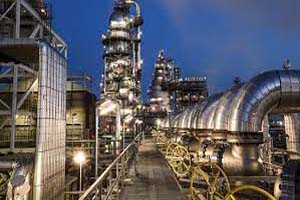 Pak Refinery unveils $1.2bn expansion plans
Pakistan Refinery Ltd (PRL) has decided to expand and upgrade its production capacity at an estimated cost of $1.2 billion, a securities filing said. The project will double the company's installed refining capacity to 100,000 barrels per day in five years. Daily petrol production will increase from 750 tonnes to 4,000 tonnes while diesel production will rise from 2,000 tonnes to 5,000 tonnes. PRL is currently operating at around 60pc of its installed capacity. Mainly because the demand for its major product — furnace oil — went down substantially post-2017 as the country changed its fuel mix for power generation in favour of imported liquefied natural gas (LNG). The capacity utilisation levels are low across all five refineries for the same reason. The government is now encouraging the refineries to start producing Euro V and VI fuels while phasing out their furnace oil production capacities. Producing Euro V–compliant diesel and petrol, increasing the overall installed capacity and reducing the production of furnace oil are the three stated objectives of the $1.2bn expansion and upgrade project. In the immediate term, PRL is going to undertake a front-end engineering design (Feed) study for the expansion project at an estimated cost of $50m. The Feed study, in turn, will determine the exact project cost and lead to the financial close and the award of an engineering, procurement and construction (EPC) contract. Like all other refineries, PRL has been in a tussle with the government in recent weeks after it ran out of capacity to store furnace oil.
---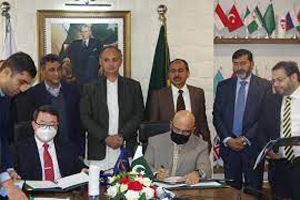 $1.54bn ADB loan for energy sector reforms, uplift projects

The Asian Development Bank (ADB) signed six agreements with Pakistan to extend $1.543 billion worth of loans for energy sector reforms, social protection, roads and water resource. ADB Country Director and Secretary Economic Affairs Division signed the agreements on behalf of respective sides. The projects were approved by ADB Board of Directors last week. "The projects signed today mark ADB's strong commitment for Pakistan's post-pandemic recovery and sustainable development. Pakistan and ADB will continue working together to improve economic management, build resilience, boost competitiveness and private sector development," Mr. Ye said on the occasion. Under the $300 million policy-based loan for the energy sector, ADB is supporting technical, and governance reforms to strengthen Pakistan's energy sector and its financial sustainability. The financing is part of the second sub-programme of ADB's Energy Sector Reforms and Financial Sustainability Programme, which aims to reduce and manage the accumulated cash shortfall across the power supply chain known as circular debt.
---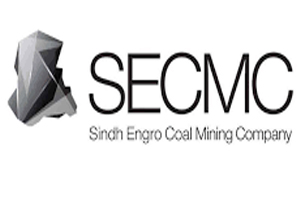 Contribution made for 10,000GWh: Sindh Engro
With record coal production in the last 2.5 years, the Sindh Engro Coal Mining Company (SECMC) contributed over 10,000 GWh to the national grid. Besides, the coal production and power generation using Thar's local reserves has benefited the national economy by saving $210 million through import substitution during the same period. According to company, it achieved 10 million tonnes of coal production milestone, making it one of the largest public-private partnerships in the energy sector that commenced commercial operations in July 2019 with an annual production capacity of 3.8 million tonnes. The 10-million coal production mark is a commendable achievement considering the constant fluctuation and vulnerability in international coal prices. Currently, the second phase of the SECMC mine is already under development which will increase SECMC's production to 7.6 million tonnes per annum with a cumulative power generation of 1,320MW.
---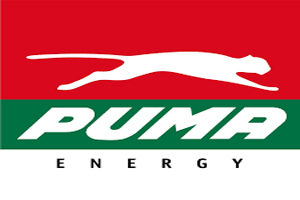 Byco to acquire Puma Energy
Vertically integrated oil firm Cynergyico PK Ltd is going to negotiate with the shareholders of Puma Energy Pakistan Ltd for the acquisition of a majority stake in the oil marketing firm, said a regulatory filing. Formerly named Byco Petroleum Pakistan Ltd, Cynergyico operates in oil refining as well as marketing segments with as many as 440 retail outlets across Pakistan. The privately held Puma Energy currently runs 542 sites nationwide. Cynergyico will own 982 retail outlets should its attempt to acquire Puma Energy succeed. The move will make Cynergyico a major player in the retail segment as the largest oil marketing company, Pakistan State Oil, operates about 3,500 outlets with more than 46 per cent market share. Cynergyico derived more than 66pc of its Rs34.45 billion revenue from its petroleum marketing business in the most recent quarter. The company made a net loss of Rs673.5 million in July-September. Singapore-based Puma Energy, an integrated midstream and downstream oil company operating in 47 countries, currently controls 51pc shares in the local subsidiary. In addition to retail outlets, it runs 13 convenience stores and also operates in the lubricants segment, according to its parent company's latest annual report. The energy conglomerate is divesting its assets globally in order to "simplify operations and contribute to the deleveraging of the group". It's in this context that the parent company declared Puma Energy as an asset "held for sale" at the end of 2020.
---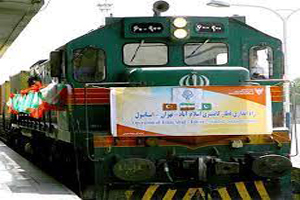 ECO train to start operations after ten years gap
A few months after the successful launch of the Road Corridor project among the Islamic Republic of Iran, Pakistan and Turkey which are the main founders of the Economic Cooperation Organization (ECO), the three countries are set to resume the ECO freight train to promote trade and regional connectivity after the gap of ten years. The ECO freight train, called the Tehran-Istanbul-Islamabad railway project, is set to start its journey at a ceremony in Islamabad on Dec 21 with the presence of senior officials from Iran, Pakistan and Turkey. The decision to resume train was taken at the tenth high-level meeting of the working group of the Islamabad-Tehran-Istanbul railway communication project called 'ECO train' in December last year. After the recent visit of Adviser to Prime Minister of Pakistan for Commerce and Investment Abdul Razak Dawood to Iran and the ninth meeting of the Joint Trade Committee, officials of the two neighboring countries stressed the mutual determination and readiness to develop the ECO corridor, especially the resumption of container train between Tehran, Islamabad and Istanbul. According to the recent trade agreements between Iran and Pakistan as the main founders of the Economic Cooperation Organization (ECO), the resumption of the ECO freight train is a step towards regional communication between the three countries, facilitating trade and public transportation for the long-term economic benefits of the region.
---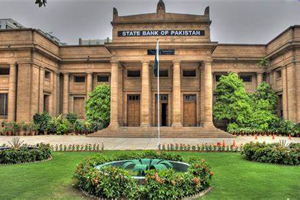 SBP tightens rules on buying foreign currency
The State Bank of Pakistan (SBP) has amended its regulations regarding purchase of foreign currency, binding all exchange companies to ensure that no individual shall buy foreign exchange of more than $10,000 per day and $100,000 per calendar year (or equivalent in other currencies) in the form of cash or outward remittances. According to a circular issued, the amendments have been introduced to improve "documentation and transparency and to further strengthen the foreign exchange regulatory regime" for both mainstream and small (category B) exchange companies. Under these amendments, all exchange companies must ensure that any individual shall not purchase foreign exchange of more than $10,000 per day and $100,000 per calendar year (or equivalent in other currencies) in the form of cash or outward remittances. The SBP said these limits had been set considering the individual's personal needs for foreign exchange. The exchange companies shall now obtain supporting documents against the sale of foreign exchange exceeding $1,000 (or equivalent in other currencies) substantiating the purpose of the transaction. Besides, they must not perform transactions against authority letters. The SBP circular further emphasised that the exchange companies "shall perform transactions only at authorised outlets of the company and shall not provide delivery services to the customers". There is no change in regulations with respect to foreign currency accounts of individuals.
---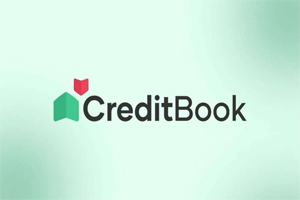 Fintech CreditBook raises $11m in latest round
CreditBook, a Pakistani fintech that helps micro-entrepreneurs digitise and keep record of their transactions, has raised $11 million in its latest round of funding, it announced in a statement. The round was led by renowned venture capital firms Tiger Global and Firstminute Capital, both of which have invested in Pakistan for the first time. Other investors included VentureSouq, Ratio Ventures and i2i Ventures. The latest funding will enable CreditBook to "strengthen its team, focus on value-added features for cash flow management and position itself as a leading financial service provider for small business owners". Its app is being used in more than 400 towns and cities of the country and has seen an increase of 10 times in the number of its users which signals "strong product-led growth". John Curtis, a partner at Tiger Global, termed the investment a "testament to the incredible traction and vision demonstrated by the CreditBook team". Firstminute Capital's Sam Endacott said, "We have been studying Pakistan and understand the country is at an inflection point seen before in other emerging markets. This, coupled with the quality of the team, means CreditBook has the chance to build a category leader in Pakistan Fintech."
---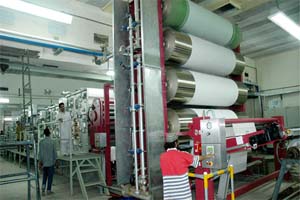 Textile, clothing exports jump 28pc to $7.8bn in 5MFY22
Textile and clothing exports grew 28 per cent year-on-year to $7.75 billion in the first five months (July to November) of this fiscal year, mainly on the back of a massive depreciation in the rupee's value and a steady rise in global demand. The year-on-year growth in November was even higher at 35pc, data released by the Pakistan Bureau of Statistics showed. The government has yet to announce the much-awaited textile and apparel policy pending for the last few years. Several drafts have been presented before the Economic Coordination Committee, but the policy has yet to be approved. Data showed that ready-made garments exports jumped 23.4pc in value and 23.6pc in quantity during July-November, while the exports of knitwear edged up 36.6pc in value but dipped 14pc in quantity. Bedwear exports grew 23.6pc in value and 23.9pc in quantity. Towel exports were up by 18pc in value and 9.4pc in quantity, whereas those of cotton cloth rose by 22.3pc in value and 16.2pc in quantity. Among primary commodities, cotton yarn exports surged 65.5pc and those of yarn made from material other than cotton by 118.8pc. The exports of made-up articles — excluding towels — rose by 15pc, while those of tents, canvas and tarpaulin dipped by an equal percentage during the period under review. The export of raw cotton declined by 100pc, which means there were no exports of the commodity during the period. To bridge the shortfall in the domestic sector, the industry imported 313,729 tonnes of raw cotton in July-November compared to 239,111 tonnes a year ago, an increase of 31.2pc. Similarly, the import of synthetic fibre dropped 4.7pc as the industry imported 195,504 tonnes this year compared to 205,241 tonnes. The import of synthetic and artificial silk yarn fell 3.2pc to 164,834 tonnes from 170,313 tonnes in the year-ago period. The import of worn clothing recorded a growth of 110.4pc to 428,419 tonnes from 203,648 tonnes last year. During the five-month period, the country's overall exports posted a year-on-year growth of around 27pc to reach $12.36bn from $9.74bn in the same period last year.
---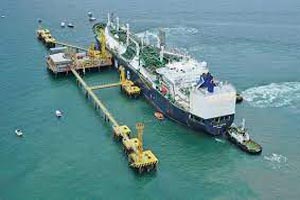 Engro seeks to expand LNG terminals
Apparently opposing the setting up of more offshore terminals of Liquefied Natural Gas (RLNG) to enhance growing gas demand in the country through Floating Storage and Regasification Units (FSRU), Engro Corporation is seeking expansion of existing terminals followed by development of onshore terminal to resolve the gas crisis. Briefing journalists, Chief Executive Officer of Engro Elengy Terminal (EETL) confirmed that the company was planning an onshore terminal for which space has been allocated at its existing venue, close to its FSRU — commonly known as Terminal-1— that would also help create land-based storage for LNG, direly needed to support gas supplies and address fragilities. To curtail the gas crisis, Pakistan must prioritise the expansion of existing terminals under the approved Third-Party Access (TPA) rules on an immediate basis, while eventually transitioning towards onshore terminals for greater energy security, he said.
---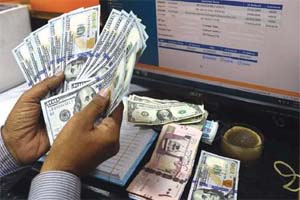 Rare SBP move causes money market rates to decline
In an unusual open market operation (OMO) that included the injection of liquidity for a 63-day period, the State Bank of Pakistan (SBP) provided the money market with total funds of Rs1.77 trillion. The central bank buys and sells government debt papers almost every week to control short-term interest rates in the money market. However, funds injection through liquid assets for a tenor of more than two months is out of the ordinary given that OMOs are typically held for much shorter tenors. Yields on treasury bills in the secondary market should typically be 20-25 basis points higher than the benchmark interest rate. However, they significantly exceeded the policy rate of 9.75pc in spite of the SBP's unambiguous "forward guidance" that no rate hike was expected in the short run. In the latest OMO, the SBP injected Rs1.09 billion at 9.82pc for seven days and Rs689bn at 9.9pc for 63 days. The regulator's move bore fruit immediately. Interest rates in the money market came down by 34-40 basis points to 10.27pc and 11.07pc for three-month and six-month papers, respectively, according to a research note by Topline Securities. Central bank conducts unusual 63-day open market operation, injects Rs1.77tr into banking system through two OMOs .
---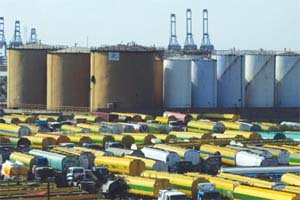 Pakistan Refinery shuts down till 'situation improves'
The Pakistan Refinery Ltd (PRL) temporarily shut down its production on Thursday because of operational and ullage constraints, according to a regulatory filing with the Pakistan Stock Exchange. The refinery will stay shut "until the situation improves", said the notice by PRL, which is one of the five refineries operating in the country. A senior PRL executive told the company was forced to shut down operations after it ran out of storage capacity. The situation arose after the refusal to lift fuel by independent power producers (IPPs) that also have storage for emergency use
---


© 2022 Alpine Marine Services Private Limited
all rights reserved