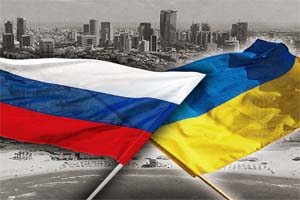 Russian – Ukraine conflict may jolt Pakistan economy
Ongoing war between Russia and Ukraine is very bad news for Pakistan. Cost of food items, consumer items, energy among others are already going up. Last year's wheat import share of Ukraine was 39% in imported wheat. Corn, barley, grain and seeds are other items imported. The ongoing war is likely to keep supply lines disrupt for unknown period of time thus adding to uncertainty and make the life of common man more miserable, consumer buying power will drop further, lower production with increase cost of production. T-80UD tanks for repairs and modernization bought by Pakistan from Ukraine in 1996 will also go in delay. Pakistan exports 28% of its polyester staple fiber to Ukraine. Oil prices have already touched the "nervous nineties" it is predicted that it may breach 100$ mark. Rising oil prices can have a devastating effect Pakistan's growth prospects. If imports are not curtailed and exports do not grow it is feared that interest rate will be near 12% or pressure on rupee could push it to near Rs 200 per dollar. Increase of $10 to 20 in oil prices for two quarters can conveniently burn $ 1-2 billion of our reserves. The present situation is very alarming our policy makers must be ready to devise policies to thwart looming irreversible damages.

---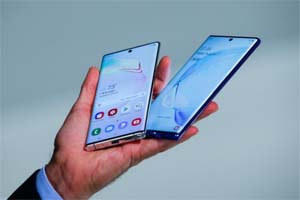 Country set to become net phone exporter
Pakistan's telecom sector is witnessing a paradigm shift and as a result the country is on its way to become a net exporter of handsets from being an importer. Foreign shipments of mobile phones, which began last year, are contributing to the economy in terms of foreign exchange earnings, employment generation and transfer of technology. The pace of cellphone exports has gradually picked up, supported by expansion and increase in assembly plants in the country. Following the establishment of assembly plants for cellular phones in Pakistan, the import of completely built units (CBUs) of digital devices has dropped to 10.3 million. According to statistics provided by the Pakistan Telecommunication Authority (PTA), Pakistan imported 28.02 million handsets in 2019 alone. Now, the country produces around 25 million phones due to the growing local assembly facilities including many globally renowned brands. To recall, Pakistan approved the Mobile Device Manufacturing Policy in April 2019 and produced 11 million phones in the same year. The policy was given the green light after a year-long consultative process with the interested industrialists.

---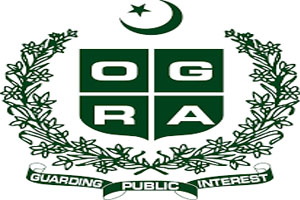 High speed diesel shortage looming, oil companies warn govt, Ogra
The oil industry has warned the government and the energy regulator — Ogra — that a crisis is looming in high speed diesel (HSD) supplies, especially during the peak harvest season, due to a host of external and domestic factors. In a letter, the Oil Companies Advisory Council (OCAC) — an umbrella association of more than two dozen refineries and major oil companies — told the Ministry of Energy and the Oil & Gas Regulatory Authority (Ogra) that the stock position at present was satisfactory, but could lead to a major crisis unless effective measures were put in place. The local banks were reluctant to raise credit limits for the oil sector since banks had identified oil companies as high risk entities. The OCAC said shortages of HSD had been reported over the last 10 days by international energy experts. As of now, the HSD stock situation is satisfactory in the country as 460,000 tonnes of useable stocks can provide 22 days' cover, based on 21000 tonnes but with the commencement of harvesting season the daily HSD sales range between 25000-30000 tonnes per day. The OCAC has called upon the government and the regulator to engage with refineries to plan their crude procurement for March-June period to operate on maximum through-put to meet high demand. For this, the constraints faced by refineries to operate at capacity should be removed at the earliest to ensure maximum product availability locally.

---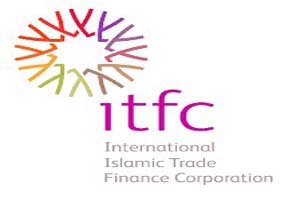 International Islamic Trade Finance Corporation approves $1.2bn for Pakistan
The International Islamic Trade Finance Corporation (ITFC), a member of the Islamic Development Bank, has approved a $1.2 billion financing under the annual plan to provide Pakistan integrated trade solutions to support the energy and agriculture sectors. The annual plan agreement for calendar 2022 includes financing for the import of essential commodities such as crude oil, refined petroleum products, LNG, food and agricultural products in addition to implementing trade-related technical assistance intervention to ensure trade development impact. According to the ITFC Chief Operating Officer, Nazeem Noordali, COO, the annual plan reflects the importance of the longstanding cooperation between ITFC and Pakistan. ITFC is continuously working closely with its member countries to meet their requirements through providing integrated solutions that include financing and capacity-building tools that allow for maximizing the development impact of ITFC interventions. "We are delighted and we will continue to mobilize financial resources to support Pakistan in its endeavours to achieve its economic targets through our existing Framework Agreement," he said. It is worth mentioning that, since 2008, ITFC has provided $6.7 billion to Pakistan.

---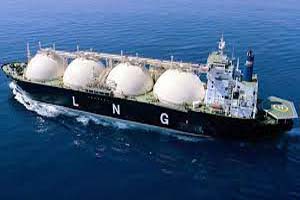 Bids received for only one of two March LNG tenders
Pakistan LNG has received bids for only one of the two liquefied natural gas (LNG) cargoes it had sought through prompt tenders for delivery in March. Eni and Gunvor, both long-term suppliers to Pakistan, were unable to deliver scheduled cargoes for March.

---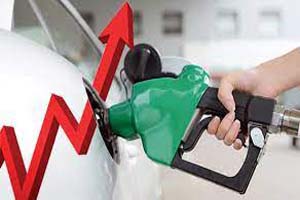 Afghan trucks arrive at Wagah to lift first consignment of Indian wheat
A convoy of 41 Afghan trucks reached Wagah border on Monday Feb 21, to collect the first consignment of wheat from India at Attari. New Delhi has committed 50,000 tonnes of wheat for Afghanistan because of food shortages there. The unloading of wheat from Indian lorries and its loading onto Afghan trucks is expected to begin on Tuesday. "The 41 trucks, driven by Afghan drivers, were allowed to enter Pakistani territory at Torkham on Monday morning," a Lahore-based senior Customs official told. "After visa clearance and other legal formalities, the trucks moved towards Lahore under tight security provided by the respective district police of Khyber Pakhtunkhawa and Punjab. The convoy reached Wagah by evening," the official said. According to the official, though the convoy was supposed to consist of 60 vehicles, only 41 trucks were received at Torkham. "After their arrival at Wagah, the trucks were parked at the National Logistic Cell's yard. Before this, they were checked thoroughly by customs and security officials. The drivers were also checked under the Standard Operating Procedures (SOPs) devised jointly by the respective authorities," he explained. Talking about the wheat collection process, the official said the trucks would be allowed by the customs, immigration and security officials to enter Indian territory at Attari, where they would be checked by Indian authorities loading the wheat. He said the process of loading wheat, their clearance by Indian authorities, return/entry to Pakistan's territory, etc may take several hours. "But all such procedures will be completed on Tuesday. The same day, the trucks will be allowed to leave for Afghanistan after customs and security clearance," the official said, adding that transporting the entire load of wheat from India via Wagah/Attari and safely transporting it to Afghanistan would take at least a month.

---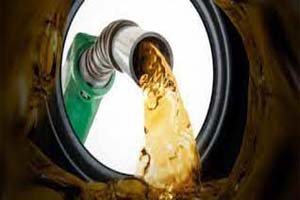 Imports of petroleum products, foodstuffs surge
Pakistan's eatable import bill surged by 21.32 per cent to $5.63 billion in the July-January period compared to $4.64bn in the corresponding period last year owing to higher international prices and massive depreciation of the rupee. The growth in food import bill was seen to bridge the shortfall of eatables in the domestic market. The share of eatables in the total import bill also posted growth during the current fiscal year. The total import bill reached $46.62bn in the first seven months of this fiscal year against $29.26bn over the corresponding period last year. The rising food imports and the consequent trade deficit are yet another source of worry for the government. Pakistan spent over $8bn on the import of edible items in the last fiscal year. The import bill will go up further in the coming months because the government has decided to import 0.6m tonnes of sugar and 4m tonnes of wheat to build strategic reserves. Overall import bill reaches $46.62bn in July-January Oil imports surge On the other hand, the import bill of oil increased by over 107.35pc to $11.69bn in 7MFY22 from $5.64bn over the corresponding months of last year. Also, the unprecedented increase in prices of petroleum products for domestic users was seen during the period.

---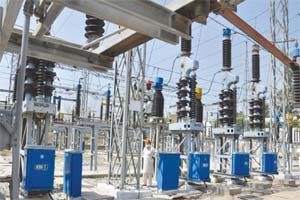 Bidder offers Rs1.9bn for Heavy Electrical Complex
IMS Engineering Pvt Ltd on Monday offered Rs99.99 per share or Rs1.9 billion to buy the state-run Heavy Electrical Complex (HEC). An open bidding process for the divestment of 14.10 million shares (96.6 per cent) of HEC was held in which the Karachi-based firm was declared successful by the Privatisation Commission. Valued as a going concern, the reserve price was based on extensive diligence and financial modeling that incorporated demand outlook and supply constraints, and was approved by Cabinet Committee on Privatisation (CCoP) earlier in the day. The PC Board will meet to discuss the outcome and recommend the transaction to the CCoP for its approval before it is presented for the federal cabinet's consideration. The privatisation of HEC is the first entity-level strategic transaction since 2015. This was the fifth attempt at privatising HEC following unsuccessful efforts in 2006, 2011, 2013 and 2015. As per the procedure, the outcome of the bidding will now be submitted to the CCoP after recommendations made by the PC Board concerning the bidding price which is said to be above the reserve price. The other two bidders were Waves-Singer Pakistan Ltd and Pak Elektron Ltd (PEL) which offered Rs26.250 and Rs17.731 per share, respectively. According to PC, six parties had reached the pre-qualified stage, however, only three bidders deposited the earnest amount and participated in the open bidding.

---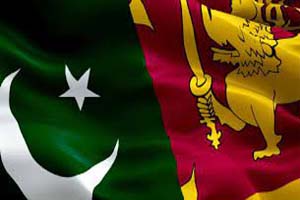 Pakistan to lend Sri Lanka $200mn: report
Pakistan has decided to give Colombo a $200 million loan for the purchase of rice and cement, said a Sri Lankan media report. The decision was made during a recent visit of the Sri Lankan trade minister to Islamabad, the report said. However, the terms and duration of the loan were being finalized by the authorities from both the countries, it added. Sri Lankan will use the amount for the import of rice and cement from Pakistan. Sri Lanka's Secretary to the Treasury Sajith Attygalle confirmed that Islamabad and Colombo have agreed on the $200 million credit line in principle while the details of the credit are yet to be worked out.

---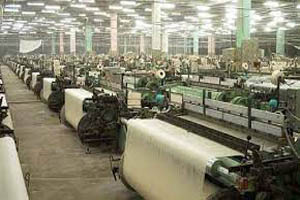 Textile exports rise 25pc in July-January
Textile exports increased 25 per cent year-on-year in the first seven months of 2021-22, data released by the Pakistan Bureau of Statistics (PBS) showed. The country exported $10.9 billion worth of textile goods in July-January, PBS reported. In January alone, textile sales in foreign markets generated $1.55bn, up 17.3pc from a year ago. The trend line, however, is headed south. January was the second consecutive month in which textile exports recorded a drop over the preceding 30-day period. Monthly foreign sales in January dropped 4.43pc from December. Likewise, the month-on-month decline in December was 6.45pc. Thanks to 4pc depreciation in the rupee against the dollar, textile exports in July-January amounted to Rs1.86 trillion, up 30pc from a year ago. So far in the ongoing fiscal year, value-added textiles have been the key driver of exports with the largest contribution coming from the knitwear segment. Textile exports are expected to remain robust in 2021-22 to clock in at $18.5-$19bn. The easing in lockdowns in European economies is likely to drive increased orders and help overall textile exports.

---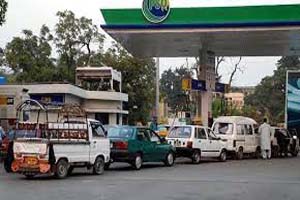 CNG stations in Karachi reopen with a Rs10-15 shock
CNG dealers reopened their business on Feb 14 Monday after a gap of two and a half months, raising prices by Rs10-15 per kg. The increase came despite suppressed demand for gas, as most people and public transport owners have shifted away from CNG to petrol or diesel. The filling stations —which were selling CNG at Rs185 per kg ahead of the long closure starting from Dec 1 — are now charging Rs200. Some stations that were selling gas at Rs175 are now selling it for Rs185. Those selling it for Rs195 are now charging up to Rs210. Dispenser operators at the pumps did not give any specific reason for the price hike. On the eve of CNG closure on Nov 30, the majority of pumps missed the huge rush of vehicles they used to witness previously a few years ago. The Sui Southern Gas Company Ltd (SSGCL) allowed the opening of pumps based on regasified liquefied natural gas (RLNG) as per the gas load management plan. All Pakistan CNG Association Vice Chairman said only 150 pumps could open out of the 270 RLNG-based pumps in Karachi. Perturbed by the non-availability of gas and long gas holidays, many consumers had already removed CNG kits and cylinders from their vehicles a few months back. As of now, supply of gas remain erratic, resulting in frequent closure of CNG stations.

---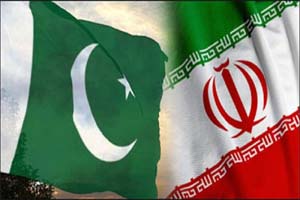 Iran-Pakistan joint working group formed to promote mutual cooperation
Interior Minister of Iran stressing need to further strengthen Iran-Pakistan relations, especially in the economic field, says security at the common border is very important and in this regard a Joint working group of Iranian and Pakistani Ministries has been formed to advance cooperation on various issues. He said the cooperation capacities of the two countries are more than 10 times as compared to the current situation, so they must be operationalized and of course the infrastructure must be provided an issue that was also emphasized in today's meetings with high-ranking Pakistani officials. Vahidi added activation of border markets was also discussed during the meetings adding that the project is very important for the people of border regions. He said that the project was agreed upon by both parties however, there are some infrastructure issues that need to be resolved more quickly. Vahidi said according to the agreements reached, a joint working group was formed between the Ministries of Interior of Iran and Pakistan, and it was decided that the members of this working group should be in regular contact with each other.

---


© 2022 Alpine Marine Services Private Limited
all rights reserved