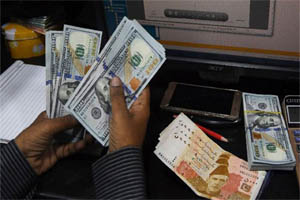 Remittances soar to $20.14 billion
Workers' remittances in February did not disappoint the government as the inflow stood at around $2.2 billion, showing a growth of two per cent month-on-month. However, the inflow witnessed a year-on-year growth of 7.6pc during the first eight months (July-February) of 2021-22. The State Bank of Pakistan (SBP) issued the latest data of remittances showing a 2pc growth in February on a month-on-month basis. However, it fell by 2.7pc in February when compared with the same month last year. The country received $20.141bn in remittances during the first eight months of the current fiscal year compared to $18.7bn during the same period last fiscal, showing a growth of 7.6pc. Inflow in February rises 2pc to $2.2bn Pakistan expects to receive around $30bn in the current fiscal year. The amount is higher than the export proceeds. However, the ongoing Russia-Ukraine conflict, which has already led to an exorbitant increase in the prices of oil and other commodities in international markets, could be more painful for oil-importing countries like Pakistan and more foreign exchange would be needed.

---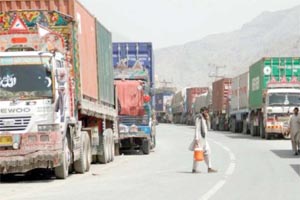 Pakistan, Afghanistan make new agreement on free movement of trucks
Afghanistan and Pakistan have come up with a new agreement on free commuting of trucks between the two countries. As per the agreement, trucks of both countries can commute freely, after receiving a temporary licence from March 21. Afghan Transporters can obtain Temporary Admission Documents (TAD) from Pakistan Embassy at Kabul and Consulate in Kandahar, while transporters from Pakistan can obtain TAD from Consulates in Peshawar and Quetta.

---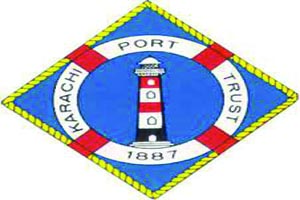 Addition of Ethanol Shore line at berth DB-2 Karachi
Terminal Association of Pakistan (TAP) in collaboration with Karachi Port Trust (KPT) have laid 2 portable shore pipelines of 8 inches dia 700 feet long between berth # DB-1 and DB-2. Sequel to this modification, export of Ethanol could also become possible from berth DB-2 employing two shore line resulting in significant reduction in loading time and improving turnaround. Extended delays previously experienced in loading would be beneficial for exporters as well importers reducing cost incurred due to vessels engagement. It is pertinent to mention that since these newly laid pipelines are extended from berth # DB-1 thus if any Ethanol loader is working at this terminal, then vessels berthed at DB-2 won't be able enjoy 2 shorelines till the departure of working ship from DB-1. Nevertheless, the provision of dedicated loading arrangements from berth # DB-2 still expected to effectively serve Ethanol loaders to mitigate berthing congestion/delays and will certainly ease financial burden to national kitty in terms of demurrages for Exports of Ethanol cargo.

---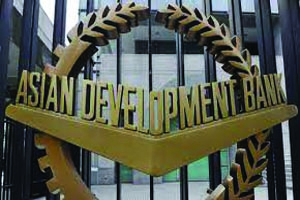 ADB to not work on TAPI till recognition of Taliban govt in Afghanistan
The much-touted and already delayed trans-nations $10bn Turkmenistan-Afghanistan-Pakistan-India (TAPI) gas line project landed in hot waters after Asian Development Bank (ADB) paused all due diligence and processing activities until the Taliban regime is legitimised by the United Nations and big economies of the world. The major portion of the pipeline is to pass through Afghanistan. The ADB that was earlier acting as the facilitator and coordinator of the project has paused the project putting the fate of the gas line in the doldrums. The TAPI gas pipeline has a length of 1,680km with a design capacity of 3.2 billion cubic feet of natural gas per annum (bcfd). It was to be laid down from Turkmenistan through Afghanistan and Pakistan up to the Pak-India border.

---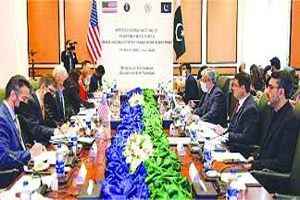 US reluctant to revive talks on Bilateral Investment Treaty
Pakistan and United States on Tuesday agreed to reinvigorate and revitalise trade and business cooperation, but Washington did not show any interest to revive talks on the Bilateral Investment Treaty (BIT). Actually, the Trump administration had opted for protection policies to give support to US companies and the Biden government is still following the same policies on trade and investment with Pakistan. However, both sides reached an understanding on a number of issues during the two-day inter-sessional meeting under the Pakistan-United States Trade and Investment Framework Agreement. A joint press release issued at the conclusion of the meeting said Pakistan and the US discussed a wide array of issues aiming to foster bilateral trade and investment, cooperation in agriculture, textile, and healthcare sectors, promoting digital trade and e-commerce, protecting intellectual property, promoting labour rights, and economic empowerment of women. It was agreed to further strengthen bilateral economic cooperation and to take steps to enhance trade and economic cooperation. Pakistan and the US would work to support more business-to-business contacts and interaction between the governmental organisations.

---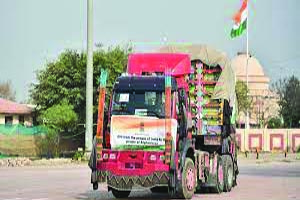 Truck convoy with Indian wheat leaves for Kabul via Wagah
A fleet of 36 Afghan trucks received the second consignment of 2,000 tonnes of wheat from India and left for Afghanistan on March 5, after being cleared by the customs, immigration and security officials here at the Wagah border. The convoy had earlier entered Pakistan via Torkham border and reached the Indo-Pak border under the tight security of the respective police authorities. it was difficult for Afghanistan to lift the entire wheat stock of 50,000 tonnes from India within the stipulated time frame of 30 days. So far, Afghanistan has been able to take only 4,500 tonnes of wheat in two trips from February 22 to March 5. 36 trucks carried a total wheat load of 2,000 tonnes while the first convoy of 41 trucks took 2,500 tonnes. Around 45,500 tonnes of wheat remain to be lifted and it seems difficult for the Afghan authorities to do so within one month – the stipulated timeframe fixed by the three countries in this regard. New Delhi has committed 50,000 tonnes of wheat for Afghanistan on the humanitarian ground because of food shortages. Pakistan agreed to facilitate both Afghanistan and India through safe and duty-free transportation of the commodity. For this, the Indian government had agreed with an Afghanistan-based logistics company to send empty trucks via Torkham and Wagah.

---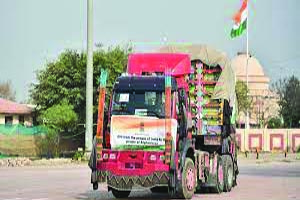 Cash-starved tractor maker suspends operations
Pakistan's biggest agricultural machinery manufacturer suspended its operations due to a severe liquidity crunch. Millat Tractors Ltd (MTL) informed the Pakistan Stock Exchange (PSX) and all relevant federal ministries that the entire tractor manufacturing industry is now facing a severe liquidity crunch as the industry's over Rs8 billion sales tax refunds are stuck with the Federal Board of Revenue (FBR) for the last two years. The industry pays 17 per cent sales tax to its vendors — from whom it purchases parts. It is allowed to pass on only 5pc sales tax to the buyers and the government is supposed to compensate the rest 12pc. This differential (which translates into Rs150,000 per piece) is accumulating and has touched Rs6bn for Millat Tractors Ltd alone. With MTL opting out, the market would suffer a loss of 3,000 machines per month — last year it sold 35,000 tractors and was aiming 44,000 this year. This would quickly increase the prices of tractors as the psychological loss to the market is always more than the mathematical one. The issue must be resolved quickly because it can spread to other manufacturers and sent shock waves to the market, he warns.

---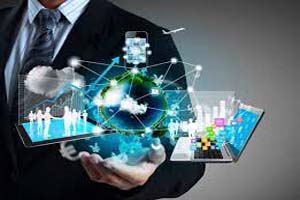 Incentives & Expectations – IT Sector
After the recent announcement of incentives to companies/free lancers the government is eyeing an inflow of forex to the tune of $ 1 billion annually. Facilities announced by PM includes, 100 percent tax exemption for both companies and freelancers in the IT sector, 100 percent foreign exchange exemption, and 100 percent exemption from capital gain tax for investments in IT startups. Telecom experts said that incentives would resolve the long standing issues faced by the section, it is hoped that industry would grow more rapidly and creating job openings. To qualify for incentive availing registration with Pakistan Software Export Board is prerequisite. Under the changed regime IT companies and freelancers are allowed to open US$ bank account with 100% retention and remittance abroad.

---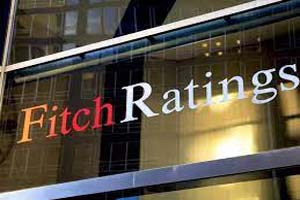 Fitch sees economy expanding at 4.5pc
Highlighting some downside economic and political risks, Fitch Ratings has affirmed Pakistan's long-term rating at 'B-' with a stable outlook and economic growth rate at 4.5 per cent this year, down from 5.6pc last fiscal year. The New York-based agency — one of the three major global rating agencies – noted external vulnerabilities, narrow fiscal revenue base and low governance indicators as key challenges. The rating action was finalised ahead of Prime Minister Imran Khan's decision to cut energy prices amid rising international prices involving Rs237-250 billion fiscal impact. The agency welcomed recent reforms to improve public finances and amendments to State Bank of Pakistan (SBP) law but said a challenging external backdrop of high oil prices and global monetary-policy tightening posed risks while political pressure could blunt reform momentum, particularly with the conclusion of the IMF programme in September and elections due by mid-2023.

---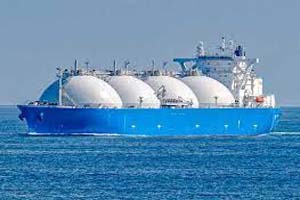 War leaves Pakistan with fewer LNG import options
With the escalating Russia-Ukraine war, Pakistan is left with fewer import options for liquefied natural gas (LNG) while struggling to maintain 8-10 cargoes a month instead of 14 required for electricity and industrial needs. Pakistan currently imports from Qatar 7-8 cargoes per month of about 100 million cubic feet per day (MMCFD) each and two from traders who have become habitual defaulters. It is, therefore, prudent to consider that traders may continue with their defaults given the tight market conditions, thus leaving Islamabad at the mercy of Qatar. With latest situation on ground if arrangements have not been made for the short term supply, it may be already too late. Any indecision and bureaucratic wrangling in gas infrastructure investments are going to cause a lot of hurt in the long run, said a former official of the Petroleum Division who had been part of the LNG negotiations with Qatar and other long-term LNG suppliers.

---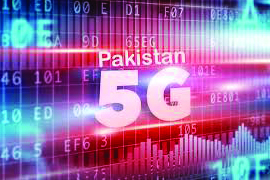 Pakistan to roll out 5G by April 2023
The Pakistan Telecommunication Authority (PTA) has prepared a policy framework aimed at rolling out 5G and advanced technology for it will be available by April 2023, said PTA Chairman. "PTA has developed a framework and it will be made available after successful trials of the next generation wireless network by telecom operators," he said while talking to newsmen. The PTA chairman said that opportunities would be provided to the existing companies as well as new operators. "The launch of 5G technology will boost digital economic activities." Responding to another question, Bajwa said "at present, the number of female subscribers in Pakistan's telecom sector is low. We strive to encourage women to use telecom services under their identity".

---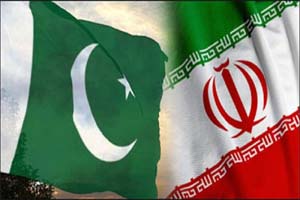 Iran, Pakistan mulling over establishing joint SEZs in border areas
Pakistan has proposed the establishment of joint Special Economic Zones (SEZ) at the border with Iran in order to boost the trade between the two countries, and the Islamic Republic has welcomed the idea. The proposal was made by Head of Lahore Chamber of Commerce and Industry (LCCI) Mian Nauman Kabir during a meeting with the representatives of the Iranian private sector at the place of Mashhad Chamber of Commerce and Industries in Iran's northeastern Khorasan Razavi ProvinceThe meeting was aimed to discuss trade opportunities and challenges in order to boost bilateral economic relations between Pakistan and Iran. The attendees of the mentioned gathering stressed the need for establishing a mechanism to support businesses and improve regional economic conditions while agreeing that bilateral trade between the two countries was too low considering the two sides' potentials. In this regard, the Pakistani side called for establishing joint ventures to commensurate mutual trade with respect to the potential of both countries. The official noted that both countries should adopt a new approach in order to move towards their target economic goals at an accelerated pace.

---


© 2022 Alpine Marine Services Private Limited
all rights reserved