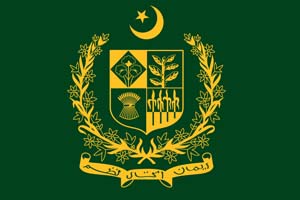 Government Change in Pakistan
Following a vote of no confidence on 9th April over the allegations of economic mismanagement, mishandling of country's foreign policy and string of others, the government of Imran Khan was shown the door. The opposition needed a minimum of 172 votes out of 342-member assembly to dislodge him. The vote of no confidence was backed by alliance of politicians and disgruntled politicians from the ruling party. Voting on motion of no confidence took place after Supreme Court declared National Assembly's deputy speaker ruling rejecting motion of no-confidence followed by former PM's advice to President to dissolve national assembly paving way for fresh election.

---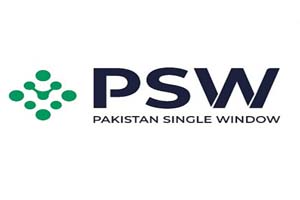 Joint working group for single-window cooperation with China formed
Pakistan Single Window (PSW) and the General Administration of Customs People's Republic of China (GACC) have formed a Joint Working Group (JWG) on Single Window cooperation and integration. The two sides agreed to establish a JWG to devise the coordination mechanism and facilitate technical discussions between the two sides for the proposed integration. The understanding was reached in the first virtual consultation session. An official announcement said that GACC and Pakistan Customs are already exchanging trade valuation data under the Electronic Data Exchange mechanism. The data exchange helps both sides to detect under/over-invoicing and counter trade-based money laundering in bilateral trade. The integration between the two single-windows will expand the scope of the current data exchange to include full transmission of the Goods Declaration data, phyto-sanitary certificates, Certificates of Origin, and shipping and logistics data to enable execution of advanced risk management techniques and expeditious clearance of goods. Both sides have also agreed to cooperate on the implementation of blockchain technology on the lines of similar initiatives being implemented by GACC with other countries.

---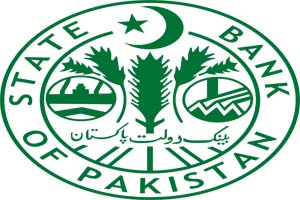 Industry slams steep hike in interest rate
The recent decision of the State Bank of Pakistan (SBP) to increase the interest rate has received widespread condemnation from the business community and political circles. Islamabad Chamber of Commerce & Industry (ICCI) President criticised the SBP's decision to make a steep hike of 2.5 per cent in benchmark interest rate and taking it to 12.25pc. This harsh measure would badly affect the growth of business activities and hurt exports.He warned that this massive hike in the policy interest rate would adversely affect all sectors of the economy and lead to further downfall in the trade and industrial activities. He urged that the SBP should immediately revisit and withdraw this irrational increase as it would prove disastrous for the economy. Meanwhile, in an interview to a private channel, SBP Governor said the recent drop in foreign exchange reserves was worrisome, although a rollover of foreign loans is expected to improve the situation soon. Other recent measures by the central bank will also help stop the worsening of foreign exchange reserves, he added.The SBP governor further said the decline in reserves was mainly due to debt servicing and the payment with regards to the settlement of an international arbitration award.

---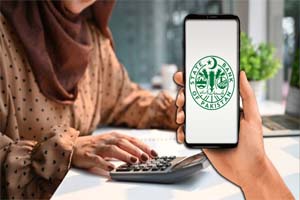 SBP receives 20 applications for digital banks
An overwhelming interest by local and international players in the State Bank of Pakistan's (SBP) digital bank initiative reflects their confidence in the country's financial sector which has been making huge profits despite the Covid-19 pandemic and other economic problems. The SBP on 7th April said it had concluded the process of receiving applications for issuance of licences for digital banks as per its announced deadline of March 31. "The application process registered an overwhelming response whereby the SBP received 20 applications from a diverse range of applicants, including domestic commercial banks, microfinance banks, electronic money institutions and fintech players," said the SBP. The SBP said it has developed and finalised this framework after an extensive consultative process. Initially, the SBP released an exposure draft of this framework and a targeted survey was launched to invite feedback from a wide range of local as well as international stakeholders. Subsequently, several meetings were held with all the stakeholders to further enrich the consultative exercise.

---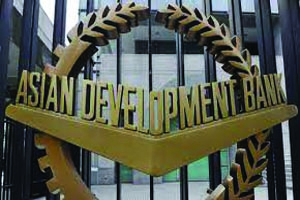 ADB cuts Pakistan's growth rate to 4pc
The Asian Development Bank (ADB) forecast Pakistan's economic growth rate to slow down to 4 per cent this year from 5.6pc in FY21 owing to tighter fiscal and monetary policies and Russia-Ukraine war fallout. In its annual flagship publication Asian Development Outlook (ADO) 2022, it said Pakistan's revenue collection was still lower when compared with peers and needed a strong reform effort to achieve its tax-to-GDP potential of 22-25pc. The ADB projected growth in South Asia to slow to 7pc in 2022 (from 8.3pc in 2021), before picking up to 7.4pc in 2023. The subregion's growth dynamics are largely driven by India and Pakistan. Growth in India is forecast at 7.5pc this year (against 8.9pc in 2021) and 8pc in 2023, driven by strong investment growth. Pakistan's growth is forecast moderating to 4pc in 2022 on weaker domestic demand from monetary tightening and fiscal consolidation before picking up to 4.5 in 2023, the ADB said. Pakistan has a GDP growth rate target of 4.8pc for the current fiscal year.

---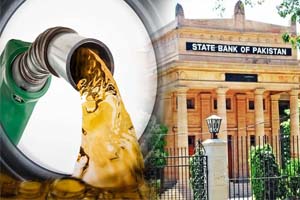 SBP allows banks to raise credit limit of OMCs to facilitate oil imports
To ensure smooth import and availability of petroleum products in the country, the State Bank of Pakistan (SBP) has eased its rules, allowing banks to raise the credit limit of some liquidity-challenged oil marketing companies (OMCs). The central bank wrote a letter to the Oil and Gas Regulatory Authority (OGRA), stating that the local lenders have remained accommodative to the oil sector's credit needs and are willing to support the OMCs' requirements, subject to positive credit due diligence. SBP is monitoring the import transactions and credit exposures of OMCs to ensure the banks accommodate the credit needs of the sector promptly. The central bank also asked OGRA, in case of any shortfall in the planned import oil target of any OMC, to share the same with it so that joint efforts could be made to resolve the issues on the dot. The local refineries have been complaining to the government for a long time that their working capital situation has substantially been squeezed given the limited credit line, a massive increase in the prices of petroleum products in the international market, and depreciation of the rupee against dollar. Refineries have been asking for an increase in their credit limits required to open LCs (letters of credit) for timely import of crude oil for producing finished products such as mogas (motor gasoline or petrol), diesel, and furnace oil.

---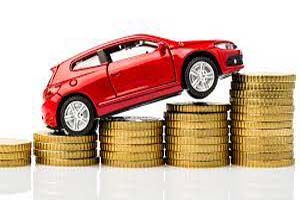 Govt asks carmakers to explain price hikes
The Ministry of Industries & Production and the Engineering Development Board informed the Public Accounts Committee (PAC) on the automobile industry that a monitoring committee has sought an explanation from automakers for gradually increasing prices. PAC Chairman questioned the industries ministry about the steps it had taken to keep a check on successive price hikes of locally manufactured vehicles and their substandard quality. The ministry informed the PAC that in the automobile policy for 2021-26, the government introduced a monitoring committee, which had already sought an explanation from automobile manufacturers for increasing prices. He said the committee would seek justification from the automobile sector and compare their statistics with the price increase in raw material and their operational cost. Besides, the committee would also examine the compliance of automobile manufacturers with the safety standards introduced in the next five-year policy. According to a working paper of the ministry, the automotive sector's production accounts for three per cent of the country's GDP. It employs 500,000 people and generates 2.4 million indirect jobs. It said Pakistan had achieved up to 73pc localisation in cars and light commercial vehicles (LCVs), 90pc localisation in tractors and 94pc in motorcycles. Engine parts and some critical parts that require heavy and hi-tech instruments to be built are being imported, whereas parts like structure, exterior, interior, suspension, brake system, etc. are being manufactured locally. The ministry's stats also revealed that new entrants in the automobile sector had brought a $573.68 million investment.

---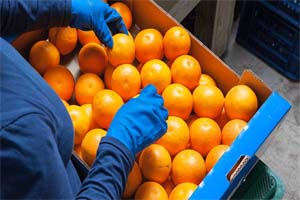 Kinnow exports drop by 50pc
Pakistan is a major citrus producing country, thanks to its favourable weather conditions for growing the best quality kinnow. With an average annual harvest of 2.4 million tonnes, citrus contributes about 30 per cent to total national fruit production which is increasing at an annual rate of 1.5pc for the last two decades or so. During this period its export has expanded rapidly by 17pc per annum. This year, however, saw a drop in exports by over 40pc as less than 200,000 tonnes of the fruit could be shipped abroad against 460,000 tonnes last year. A steep increase in freight charges, unavailability of containers, lack of banking channels in some destination countries, export bottlenecks and a reduction in the yield because of climatic changes are stated to be the main culprits behind the downfall. Pakistan exports kinnow to 40 countries with the Middle East, Indonesia, Malaysia, Russia, Afghanistan and the Philippines as its major markets. Iran and China were to open as new markets. But, due to a lack of formal banking channels and export form issues, the exporters could not exploit the Iranian market, whereas not a single container could be shipped to China mainly because of the unavailability of containers and higher freight charges.

---


© 2022 Alpine Marine Services Private Limited
all rights reserved