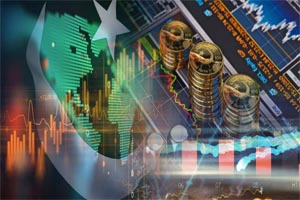 New government seeks space to improve economy
Finance Minister Miftah Ismail returned to Pakistan after negotiating a deal with the International Monetary Fund (IMF) that may give some space to the new government to make a "people friendly" budget in June. "We had very productive meetings with the finance minister … over Pakistan's economic developments and policies under the Extended Fund Facility (EFF) program," the IMF said. "We agreed that prompt action is needed to reverse the unfunded subsidies which have slowed discussions for the 7th review." Miftah hints at withdrawing Rs21 per liter subsidy on petrol, besides further increasing fuel prices Mr. Ismail responded to the IMF in a tweet, thanking the Fund's "management and staff for their cooperation in reviving a fiscally responsible economic development strategy for Pakistan". In 2019, the IMF approved a $6 billion loan for Pakistan but concerns about the pace of IMF-mandated reforms have delayed its disbursements, although half of this amount has been disbursed.

---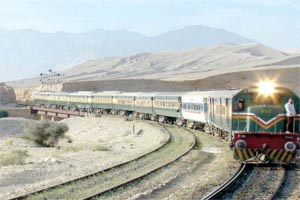 China asked to finance ML-I project
Pakistan again requested China to consider financing the single largest China-Pakistan Economic Corridor (CPEC) project – the $6.8 billion Mainline-I (ML-I) project – after the Railways Ministry disclosed that Beijing was not willing to fund the scheme due to objections over the approved cost. The request was made by Planning Minister in a meeting with the Chinese Charge d' Affairs to Pakistan Miss Pang Chunxue. Planning Minister also assured the Chinese diplomat that his government would resolve issues of a delay in payments of Rs300 billion to Chinese independent power plants (IPPs), which led to shutting down 1,980 megawatts generation capacity. Miss Pang assured that her government would consider the proposal to fund the ML-I project during the review meetings, said an official of the ministry. After resuming office, Planning Minister held the first CPEC review meeting last week and took many decisions to put the CPEC back on track. During the meeting the Ministry of Railways had informed that "the PC-I of the ML-I project was not feasible as costs were not agreeable to the Chinese side", showed the documents. Planning Minister had also directed to bring the matter of Chinese concerns to the knowledge of the new Minister for Railways Khawaja and also sought a detailed report.

---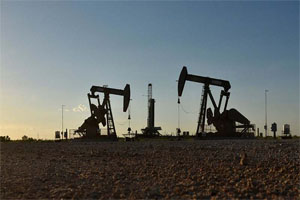 Petroleum bill doubles to $15bn in nine months
Pakistan's petroleum import bill for nine months of this fiscal swelled to $15 from $7.5 billion in the same period last fiscal, mostly because of bloating international prices and a steadily surging consumer demand, data showed. The petroleum products price for Pakistan doubled in dollar terms but the governments of both PTI and now PML-N preferred to keep prices frozen at the existing levels, causing losses on internal as well as external accounts. The gravity of the situation calls for conservation of petroleum products so that the import bill could be curtailed. However, the ruling elites and policymakers seem least bothered. They prefer to gain political mileage at the cost of economy knowing very well it is sliding towards total bankruptcy and default. The PTI-led government's decision to freeze fuel and power prices till June 2022 at the cost of Rs400 billion as subsidy was unwise. However, the new government of Shehbaz Sharif also preferred to keep petroleum prices unchanged in an attempt to take populist measures to appease voters. The current account deficit touched over $1 billion mark in March 2022 clearly indicating it was a totally unsustainable level. The current account deficit reached $13.2 billion for the first nine months (July-March) period of the current fiscal year.

---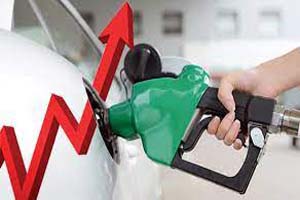 Increase in fuel prices on the horizon
Finance Minister Miftah Ismail has said that the government will have to increase the price of gasoline to get Pakistan's economy back on track and to revive the stalled bailout programme with the International Monetary Fund (IMF). Speaking at the Atlantic Council, a think tank, the minister also said that the new government was ready to withdraw the fuel subsidies given by its predecessor. The minister arrived in the US capital for the spring meetings of World Bank Group, which includes the IMF. On Friday, Mr. Ismail, a former IMF official, had his first meetings with senior IMF officials as Pakistan's new finance minister. "They've talked about removing the subsidy on fuel. I agree with them," he said at the Atlantic Council. "We can't afford to do the subsidies that we're doing. So, we're going to have to curtail this." The minister accused former prime minister Imran Khan of setting a "trap" for his successors by announcing heavy subsidies on fuel weeks before his ouster. In 2019, the IMF approved a $6 billion loan for Pakistan but concerns about the pace of IMF-mandated reforms have delayed its disbursements. Mr. Ismail said he was looking forward to an early agreement with the IMF on the seventh review of the loan package. The sixth review was completed in February, when the IMF also agreed to immediately release $1bn for Pakistan. "The only aim of the government is to bring economic and fiscal stability," Mr. Ismail said at the council. "Measures will also be taken phase-wise to increase exports of the country." Soon after his appointment, the finance minister had said that the subsidy allowed on petrol for May and June would cost Rs96 billion, and the "government cannot bear this burden".

---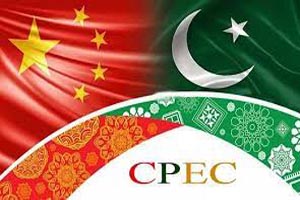 Closing down CPEC Authority on cards
Minister for Planning and Development called for immediate removal of problems faced by the Chinese investors and contractors working on China-Pakistan Economic Corridor (CPEC) including swift processing of their visa cases. During a visit to CPEC Authority offices, the minister also directed the authorities concerned to prepare a structure so that the CPECA could be wound up and integrated into the Ministry of Planning and Development because it was in conflict with rules of business of the various ministries. He recalled that PML-N had strongly opposed the creation of CPECA through an act of parliament because it was unnecessary and superfluous as the planning ministry had discharged the role very diligently and effectively in the past.

---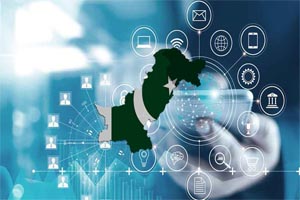 IT exports up 29pc to $1.94bn
Remittances from the IT exports, including telecommunication, computer and information services, during July to March FY22 surged by 29.26 per cent to $1.94 billion from $1.50bn during the same period of the previous fiscal year. According to the Ministry of Information Technology and Telecommunication's data, in March 2022, IT export remittances reached $259 million at a growth rate of 23.92 per cent when compared to $209m repor¬ted in March 2021. The IT exports in the month of March were also $58m higher than remittances received in the month of February 2022 which were $201m. During the nine months of the current fiscal year the net exports related to the IT sector only, excluding other services such as call centers etc. has been $1.47bn which accounts to 75.56pc of the total $1.94bn ICT exports. The net IT-only exports went up in the current fiscal year compared to FY21. Last year, the net exports were $1.12bn which was 74.72pc of $1.50bn received in exports proceeds.

---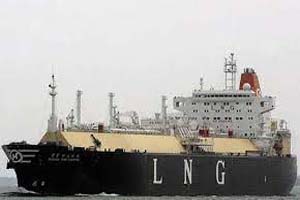 Pakistan gets six 'pricey' bids for LNG
Pakistan has decided in principle to accept a total of six LNG cargoes at bid prices between $24.15 and $32.6 per million British Thermal Units (mmBtu) for delivery from May 1 to June 22 period to meet peak electricity demand. The state-run Pakistan LNG Ltd (PLL) had floated six tenders last week for three spot cargoes each in May and June and followed up with another emergency tender for yet another cargo on the first of May as its long-term trading suppliers continuously defaulted on their contracts. The PLL is now seeking compensation for defaults and resultant economic losses through the London Court of International Arbitration (LCIA). A total of five bidders participated with 12 bids for all the seven tenders. There was no bid for one of the June 1-2 slots. For the remaining five delivery windows three international firms offered the lowest price which is still on the higher side. The average basket price is estimated to come down around $17-18 per mmBtu because of the impact of cheaper long-term contract prices with Qatar. PLL officials said the emergency tender was floated on short notice for LNG delivery on May 1-2 under special procurement rules because of the last-minute default by ENI. Two bidders — Total Energies and Vitol Bahrain — responded with $29.67 per mmBtu and $29.792 per mmBtu respectively. Total Energies was declared the lowest commercial bidder at $29.67 per mmBtu. For May 12-13 tender, two bidders namely Vitol Bahrain and Qatar Energy came up with $32.59 and $24.15 per mmBtu offers respectively. Qatar Energy was declared the lowest evaluated bidder. There was only one bidder Vitol Bahrain at $31.778 per mmBtu for May 17-18 window and declared lowest. Two bidders Vitol and Total Energies came up with $29.056 and $26.87 per mmBtu, respectively for May 27-28 slot and Total Energies was declared the lowest. For June 6-7 slot, Vitol and Qatar Energy came up with $31.73 and $27.65 per mmBtu bids respectively and Qatar Energy was declared as the lowest evaluated bidder. Three bidders — Vitol, Total Energies and OQ Trading — came up with $31.694, $29.04 and $30.46 per mmBtu offers, respectively and Total Energies at $29.04 per mmBtu was selected. With 7-8 cargoes mostly from Qatar, Pakistan's average delivered LNG price has been around $11-12 but because of higher spot prices, the PLL has seldom accepted bids above $25 per mmBtu. This would be perhaps the first time that Pakistan will have a total of 11 cargoes each in May and June including long-term contracts with Qatar. This would mean that LNG terminal-1 operated by Engro would be operating almost at full capacity on Pakistan State Oil's LNG cargos from Qatar while terminal-2 operated by Pakistan Gas Port will be processing 4-5 cargoes each in May and June, including two under long-term contract from Qatar and three spot cargos secured by PLL. Pakistan was already in the grip of power shortages ranging between 3-7 hours per day in recent weeks as the previous government hesitated to order spot LNG tenders while long-term suppliers defaulted on almost a dozen in winters amid volatile international market. The authorities have also been struggling to arrange furnace oil to make up for the LNG gap but in the process the additional monthly fuel cost adjustments had more than doubled over the reference prices, resulting in up to Rs6 per unit of additional electricity costs in the recent months. Against firm power sector demand of up to 900 million cubic feet, the gas companies have been struggling to meet even half of that, causing country-wide power cuts.

---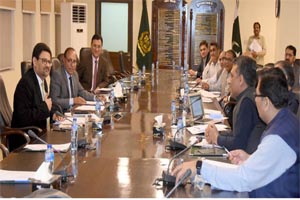 ECC approves Rs69bn reimbursement to oil industry
The single-point maiden meeting of the Economic Coordination Committee (ECC) of the newly formed federal cabinet approved Rs69 billion for immediate reimbursement of price differential claims (PDCs) to the oil industry on account of cheaper sales of petroleum products than the cost of purchase. The meeting of the ECC was presided over by Federal Minister for Finance & Revenue. The ECC "approved a supplementary grant of Rs68.74bn for disbursement of PDC to oil marketing companies (OMCs) and refineries for the month of April and to meet the shortfall for the month of March," an official announcement said. The decision is expected to be immediately ratified by the federal cabinet so that funds could be disbursed to OMCs and refineries at the earliest to avoid supply chain disruptions. The price differential is to be paid to the OMCs and refineries by the government as a subsidy in the wake of the government's decision to keep the petroleum products' prices stable. Due to the continuously rising trend of oil prices in the international market, the quantum of subsidy for the month of April has been significantly higher than in March 2022. The statement said the previous government did not consider the PDCs for the first fortnight of April 2022, therefore, the new government had to bear the burden of a higher quantum of subsidy as PDCs of the OMCs.

---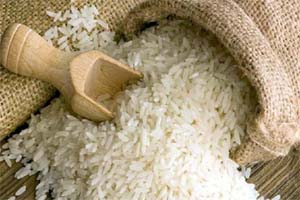 Chinese seeds to boost rice output
Pakistan is a huge rice-growing country and its paddy area reached 3.3 million hectares in the year 2021. However, problems such as drought and salinity have made large arable land vacant, which has greatly affected its total rice production. In Pakistan, only 22-23% of land is cultivated, there is vast uncultivated land because of water depletion. In recent years, China has cultivated drought-resistant and salt-resistant rice varieties. Drought-resistant varieties can save about 30% of water. Under drought conditions, drought-resistant varieties can also grow normally and yield losses can be avoided. Pakistan is also a country affected by land salinity. About 30% of Pakistan's planting areas are affected by salinity. Just as drought-resistant varieties are required due to shortage of water resources, salt-resistant varieties are also needed to make full use of saline land. To solve the current problems of rice production in Pakistan, new varieties can be introduced from China for trial planting. Pakistan can also introduce China's advanced agricultural machinery and planting technology suitable for small farmers to help them increase rice production. Pakistan, once the world's seventh-largest rice exporter, became the fourth-largest after the introduction of hybrid rice from China, which improves production by 50-80% and enhances the processing quality by 10%. By doing so, local farmers benefit from rice of higher quality and more production, local enterprises become more competitive in the global market and huge revenue can be brought. The seed company, with nearly two decades of experience in promoting hybrid rice in Pakistan, has contributed to the examination of the first Chinese hybrid rice variety QY0413 in Pakistan's history and developed Komal, the first hybrid rice variety with long growth period in Pakistan. Currently, seeds of hybrid rice, rapeseed, tomato, pepper, and watermelon in Pakistan. Research is also underway in Sindh for heat and alkaline-resistant rice varieties but to set up a complete technology transfer-product process-export chain, more needs to be done.

---


© 2022 Alpine Marine Services Private Limited
all rights reserved