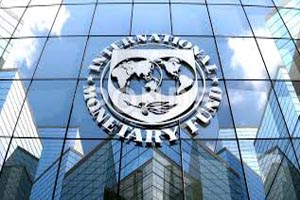 IMF asks for Rs7.25tr tax collection target
The International Monetary Fund (IMF) has demanded that Pakistan fix next fiscal year's tax collection target at Rs7.25 trillion, which will require imposition of additional taxes of around Rs300 billion, including withdrawal of agriculture tax exemptions and increase in burden on the salaried class. The target is nearly Rs350 billion higher than what tax authorities believe can be generated in fiscal year 2022-23 without imposing new taxes. The Rs7.25 trillion tax collection target will be Rs1.15 trillion, or 19%, higher than this year's revised target of Rs6.1 trillion. Finance Minister visited the Federal Board of Revenue (FBR) headquarters and discussed the revenue collection position in the ongoing fiscal year and the possibility of fixing the next financial year's target at around Rs7 trillion. FBR Chairman informed the minister that the collection may remain around Rs6 trillion in the current fiscal year, nearly Rs100 billion less than the target agreed with the IMF by the previous government. The IMF had asked for taking more tax measures to bridge the gap, which was not feasible in the present political circumstances. The FBR chairman shared the mitigation measures with the finance minister, in case the collection fell further below expectation due to import compression. The FBR assured the minister of meeting the shortfall through various administrative measures like ensuring collection in the disputed tax matters. The meeting took place close on the heels of discussions in the Ministry of Finance where the authorities discussed the potential revenue measures and the tax target for the next fiscal year. The government is also scheduled to begin face-to-face talks with the IMF next week, subject to its ability to withdraw fuel subsidies from the middle of current month.

---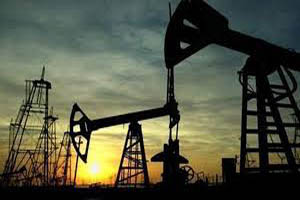 Pakistan's oil sales up 32pc
The country's oil sales clocked in at 2.2 million tonnes in April as compared to 1.672m tonnes, up by 32 per cent year-on-year (YoY) and 21pc month-on-month (MoM) due to higher furnace oil (FO) and high speed diesel (HSD) sales. April sales were the highest since May of last year. Overall oil sales in 10MFY22 increased by 17pc to 18.484m tonnes. FO sales in April were 461,000 tonnes, up 161pc YoY from 176,000 tonnes in April 2021.The April 2022 figure was also higher by 62pc MoM. Total furnace oil sale in 10MFY22 surged by 26pc to 3.129m tonnes. HSD sales soared to 919,000 tonnes in April, showing a jump of 17pc YoY and 33pc MoM, while 10 months' sales went up by 19pc to 7.307m tonnes. Petrol sales in April recorded at 771,000 tonnes, up by 15pc YoY while MoM sales remained the same. The 10MFY22 petrol sales posted a growth of 11pc to 7.455m tonnes over the same period last fiscal. Agriculture activity and demand from the power sector have boosted demand for diesel and furnace oil.

---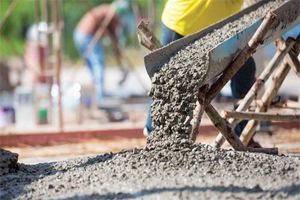 Cement sales fall 28pc in April
Domestic cement sales remained depressed both in April and between July-April 2021-22 (10MFY22) due to unstable economic and political conditions, the spokesman of the All Pakistan Cement Manufacturers Association (APCMA) claimed. Local cement despatches by the industry during April 2022 were 3.37 million tonnes compared to 4.06m tonnes in April 2021, down by 17pc, while exports also suffered a massive decline of 82.15pc from 877,163 tonnes in April 2021 to 156,613 tonnes in April 2022. As a result, total cement despatches (local and exports) fell by 28.6pc in April 2022 to 3.52m tonnes from 4.94m tonnes during the same month of 2021, the APCMA data said. A spokesman of APCMA expressed serious concerns over the continuous decline in industry despatch due to the unstable business and economic situation prevailing in the country. He emphasised that the industry needs immediate relief from the government to reduce the cost of production and to increase its sales in domestic as well as international markets. It is the need of the hour to address industry issues in the coming budget and to formulate policies to increase capacity utilisation, he added. People are also hesitant to make new investments in building new houses due to record high prices for steel bars, cement, and other construction materials.

---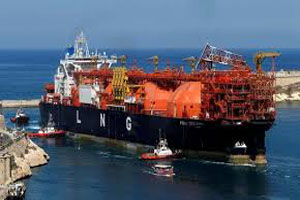 Lowest bids for LNG received from PetroChina
Amid growing electricity shortage, Pakistan on Wednesday 11th May received lowest bids from PetroChina International Singapore for spot Liquefied Natural Gas (LNG) cargoes for deliveries in the first and last week of June. Against its spot tender issued on April 30 for two cargoes in June, the state-run Pakistan LNG Ltd (PLL) received a total of five bids from three qualified bidders – PetroChina, TotalEnergies and Vitol Bahrain. The tenders were originally invited for first and third week of June that was later moved to the last week. PetroChina offered the cheapest spot cargoes at $23.968 and $22.498 per million British Thermal Unit (mmBtu) for June 1-2 and June 28-29 delivery windows, respectively. For first slot of June 1-2, the only other bid came from TotalEnergies at $25.77 per mmBtu. For the second slot of June 28-29, a total of three bids were received with Vitol Bahrain offering $22.94per mmBtu and TotalEnergies $25.89 per mmBtu. On April 29, PLL had received a bid from Vitol for a May 17-18 delivery window at $23.13 per mmBtu as the new coalition government stepped up fresh efforts for LNG imports to meet rising power demands in unusually higher summer temperatures. Earlier, the PLL had also confirmed four of seven spot cargoes it had sought for May and June through tender. It had, however, dropped a cargo for the May 17-18 window for being too expensive at $31.77 per mmBtu from Vitol. The decision worked well and the same company later offered a revised rate of $23.13 per mmBtu for the same delivery window in the second round emergency bid. PLL is a public sector entity with a mandate from the government to procure LNG from international markets and deliver it to local gas supply companies — SSGCL and SNGPL — besides direct sales to Karachi-based private power utility — K-Electric.

---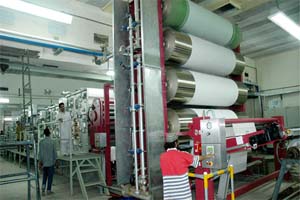 Pakistan's textile & apparel exports rise 25.43% in July-March FY22
The value of textile and garment exports from Pakistan increased by 25.43 per cent year-on-year in dollar terms in the first nine months of fiscal 2021-22. During the period, Pakistan earned $14.242 billion from textile and apparel exports, compared to exports of $11.355 billion in July-March 2020-21, according to data from Pakistan Bureau of Statistics. Category-wise, knitwear exports rose by a sharp 34.12 per cent year-on-year to $3.729 billion during the nine-month period, while exports of non-knit readymade garments were up 26.24 per cent to $2.863 billion. Among textiles, cotton yarn exports increased by 25.97 per cent to $908.487 million in July-March 2021-22, as against exports of $721.216 million made during the corresponding period of 2020-21. Exports of cotton fabric also rose by 26.51 per cent and were valued at $1.795 billion during the period under review. Bed wear exports jumped by 19.33 per cent to $2.448 billion during the nine-month period, the data showed. On the other hand, synthetic fiber imports shot up 27.51 per cent year-on-year to $562.281 million, while imports of synthetic and artificial silk yarn rose 30.10 per cent to $650.219 million during July-March 2021-22. The impressive growth in textile related exports and imports shows fast recovery after COVID-19 pandemic. Steep price rise in cotton and limited supplies also supported Pakistan's exports. In fiscal 2020-21 ending June 30, textile and garment exports from Pakistan increased by 22.94 per cent to $15.400 billion over $12.526 billion exports in the previous fiscal. In fiscal 2018-19, the value was $13.327 billion.

---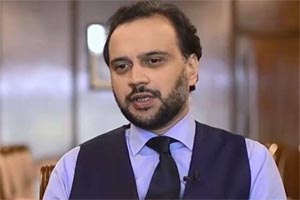 Dr. Murtaza Syed New Governor of State Bank Of Pakistan
With three-year term of Dr. Reza Baqir as Governor, State Bank of Pakistan (SBP) coming to an end on May 04, 2022, Dr. Murtaza Syed, the senior most Deputy Governor takes over as Governor of the central bank. Dr. Syed an eminently qualified economist with rich experience of dealing with International Monetary Fund (IMF) will oversee the affairs of SBP and will be part of Pakistani team negotiating with the IMF, until the Government of Pakistan formally appoints new Governor of SBP. According to the SBP, Dr. Syed has more than 20 years of experience in macroeconomic research and policy making and worked with the IMF for 16 years before resigning to join the State Bank of Pakistan. Dr. Syed has a PhD in economics from Nuffield College at the University of Oxford and has delivered lectures on public policy at Cambridge and Oxford Universities. Dr. Baqir said that Pakistan faced several challenges but also possessed "great strengths" to counter them. "I am confident and hopeful that we as a country will make the right choices to overcome the challenges ahead of us," he added.

---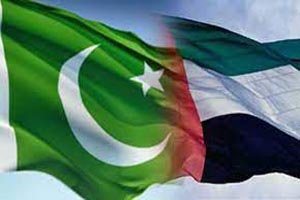 Pakistan, UAE agree to boost economic ties in fields of trade, energy: joint statement
A team of economic experts from the United Arab Emirates have met Prime Minister Shehbaz Sharif and expressed the resolve to strengthen "bilateral economic cooperation" between the two countries, especially in the fields of trade, energy, infrastructure, and petroleum. The delegation arrived in Pakistan with the aim to discuss the implementation of decisions made by the leadership of Pakistan and the UAE during the premier's recent trip to the Middle East. According to a statement issued by the Prime Minister's Office, in the meeting with the experts, PM Shehbaz said that Pakistan attached the "highest priority to its brotherly relations" with the UAE and was desirous to "strengthen the relations to next level, especially on the economic front". "Pakistan warmly welcomes this brotherly gesture and has a keen interest to welcome significant investments from the Emirati brothers." The statement added that both sides agreed to strengthen bilateral economic cooperation including in the fields of trade, energy, infrastructure, petroleum, and other important sectors. They further agreed to stay in close contact for the "implementation of the investment and trade decisions made at the leadership level".

---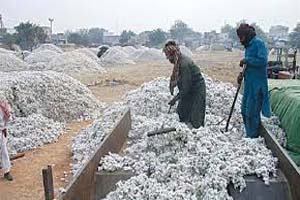 Punjab sees 15pc rise in cotton acreage
Punjab expects a 12 to 15 per cent increase in cotton acreage this year, whereas the farmers put this figure at around 35pc, especially for early sowing, saying that many positives are working in favour of the crop this season. Farmers believe that the early sowing gathered brisk pace because the entire acreage cleared by the Mustard crop — a substantial one — has gone to cotton. When it was cleared in February, the maize window was missed and rice sowing time had not arrived — so the whole acreage went to cotton. Farmers and seed sellers from South Punjab, says cotton this year started with a very positive perception. Last year, rates — both international and domestic — remained high for the entire season, incentivising farmers for this year. The weather cooperated and the crop was managed with a few sprays and relatively little investment — multiplying farmers' income. "This experience provided the conducive context to cotton this year," says farmers.

---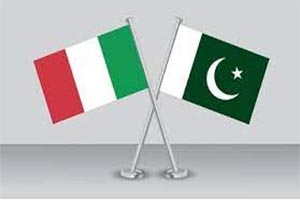 Pak-Italy to sign labour agreement soon: Ambassador Jauhar
Ambassador of Pakistan to Italy, Jauhar Saleem expressed the hope that Pakistan and Italy would soon sign a labour agreement, which would provide employment opportunities to Pakistan's skilled labor in the potential Italian market. Documents are being exchanged between the two sides to finalize the labor agreement and positive news is expected soon, he said while talking to the media through video link from Rome. In a media talk, Jauhar Saleem informed that a draft agreement has been shared with the Italian side in March 2022 and negotiations are expected to commence soon. He said the labour agreement aims at providing comprehensive market access to Pakistani workers to the Italian labour market. Replying to a question, he said the embassy's lobbying also helped in Pakistan being re-included in the Italian Seasonal Work Visa Program for 2021 and 2022, which would offer diverse opportunities to our workers in agriculture and services sectors. Italy is expected to allow around seventy thousand seasonal workers from selected countries in 2022 to come to Italy for work, he said. Pakistani workers under Seasonal Work Visa Programme have started arriving in Italy since March 2022, he said. Italy has a huge demand for workers in the agriculture sector, hospitality services, construction, logistics, truck drivers and engineers and Information Technology (IT) Professionals. According to Confindustria, the largest employer association of Italy, there are around 193,000 vacancies available in the industrial sector.

---


© 2022 Alpine Marine Services Private Limited
all rights reserved