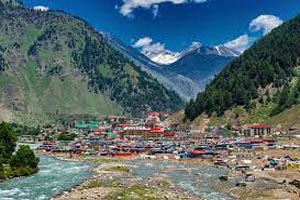 Pakistan moves six points up in international travels & tourism index
Pakistan has moved six points up in the International Travel and Tourism Development Index as per the report released by the World Economic Forum (WEF). The report shows that the country is heading in the right direction in tourism industry as its beautiful landscapes have attracted both the local and international communities. Muhammad Ali Syed, General Manager, Khyber Pakhtunkhwa Culture and Tourism Authority told that waterfalls of Lamchar, Sajkot, Noori, Chajjian Haripur, Jarogo Swat, Lanchar Dir and Umbrella Abbottabad would be developed on modern lines to promote ecotourism. Tourist home stay loan project is being launched with an assistance of the Bank of Khyber to financially support local people to build a guest room for tourists' stay. The project would help generate employment opportunities for local population of tourists' areas. 182 constables of the newly raised tourism police were deployed in Swat, Chitral, Manshera and Abbottabad. Development of four historical colonial era tacks are in pipelines in various areas of tourists' interest in KPK Province. World Economic Forum latest edition of the TTDI includes 117 countries based on a set of factors and policies for promotion of a stable and sustainable tourism. first ever tourism helpline 1422 was made operational providing round the clock service to people.

---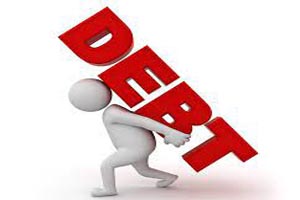 Debt mark-up to swallow Rs3.9 trillion
The mark-up on domestic and foreign debt will eat up Rs3.9 trillion out of the total current expenditure of Rs8.69 trillion in next fiscal year 2022-23. Pakistan's interest payments on foreign and domestic debt will further increase due to the increase in loans. The federal government has projected that it will spend Rs3.95 trillion on payment of mark-up on the domestic and foreign debt in the upcoming fiscal year. For the ongoing year, it had allocated Rs3.059 trillion for mark-up payments on the domestic and foreign debt. However, actual payments rose to Rs3.143 trillion in the current year, according to the revised estimates. Of the Rs3.95 trillion earmarked for interest payments in FY23, Rs3.43 trillion will be the mark-up on domestic debt and Rs510.97 billion will be the mark-up on foreign debt. Economists believe that pressure will mount on the foreign currency reserves of the country with the huge debt servicing cost.

---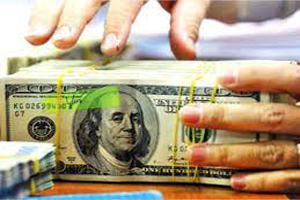 Record $28.4bn remittances
Pakistan received a record over $28 billion in remittances during the first 11 months of the outgoing fiscal year, showing an increase of 6.3 per cent over the same period last year. However, the inflow in May was much lower than in April while it was even less than the remittances sent in May 2021. The overseas Pakistanis remitted $2.332bn in May compared to a record monthly figure of $3.125bn in the preceding month. The inflow in May 2021 was $2.506bn. The State Bank of Pakistan (SBP) reported that the remittances during July-May FY22 were $28.4bn compared to $26.7bn in the same period of last year. In terms of growth, remittances in May decreased by 25.4pc on a month-on-month basis and 6.9pc on a year-on-year basis, largely reflecting the usual seasonal post-Eid decline and associated long holiday, noted the central bank. At $2.3bn in May, workers' remittances have continued to remain above the $2bn mark since June 2020, said the SBP. Remittances in May were mainly sourced from Saudi Arabia ($542 million), the United Arab Emirates ($435m), the United Kingdom ($354m) and the United States of America ($233m). The highest remittances of about $7.059 billion were received from Saudi Arabia during the July-May period. Inflows from the UK and US grew 8.5pc and 18.5pc to $4.025bn and $2.8bn, respectively.

---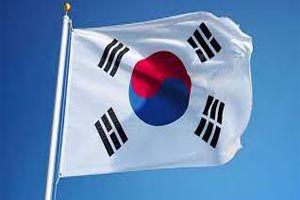 South Korea to give Pakistan $1bn soft loan
South Korea will provide $1 billion soft loan to Pakistan under the Economic Development Cooperation Fund. Secretary of the Ministry of Economic Affairs, and Ambassador of the Republic of Korea signed an agreement in this regard. Federal and provincial bodies will submit proposals to the Economic Affairs Division to avail funding for projects aimed at uplifting citizens. The minister and the Secretary EAD appreciated the Korean ambassador for paving the way for reaching an agreement and commended the Republic of Korea for its support to Islamabad. According to a declaration, South Korea has assured funding in IT, health, communication, power and agriculture projects.

---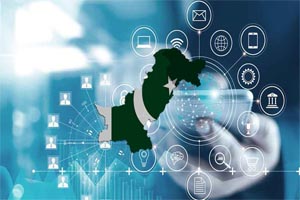 IT exports surge to $1.9 billion, have potential to grow further
Despite encouraging signs of export potential in the information technology (IT) sector and the government's acknowledgment, the sector has fallen short of its export capacity. According to the State Bank of Pakistan (SBP) data, IT exports during July-March FY22 surged to $1.948 billion at a growth rate of 29.26% in comparison to $1.5 billion in the same period of last year. This includes telecommunication, computer and information services. Though the IT sector has the potential to grow in three digits, could not push the sector's growth beyond two digits despite claims of successive governments. During the first 10 months of FY22, the IT sector made exports of $2.2 billion, contributing 38% to the overall services' export and marking a 29% year-on-year jump. The government had been focused on increasing IT exports whereas the idea of establishing an IT park with significant tax benefits was also being explored. According to the Economic Survey, Pakistan's IT Industry is the largest net services exporter with exports to 169 countries as compared to the rest of the services sector.

---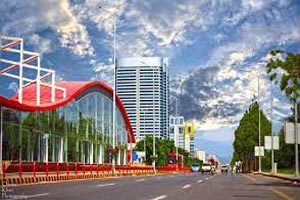 Establishment of IT Park
A loan agreement was signed between the Economic Affairs Division and EXIM Bank of Korea worth $158 million for the establishment of Pakistan's largest IT Park in Karachi. The total cost of the project is estimated at $186 million and would take 48 months to complete. According to the survey, the IT Park building would have 14 floors with a gross floor area of 106,449 square meter park with the latest state of the art facilities to ensure that IT companies can operate 24/7 providing services to clients around the globe. In addition to office space, the park would have software testing labs, business incubation centers, technology commercialisation centers, exhibition halls, auditorium, daycare center and other ancillary facilities.

---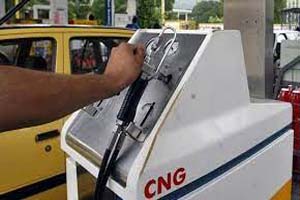 CNG sector floats $2.1 billion import bill saving plan
The compressed natural gas (CNG) industry on 7th June, unveiled a plan that could save $2.1 billion in import bill by providing significantly cheaper gas for vehicles provided the government facilitated the private sector in liquefied natural gas (LNG) import. At present, government companies have monopoly over LNG import and distribution, though all necessary regulatory requirements are in place for the private sector. Consumers have paid Rs16 billion in the past five years on account of capacity charges to Pakistan GasPort terminal that has been running on average at 70% capacity. GasPort's LNG terminal has handling capacity of 750 million cubic feet per day (mmcfd) whereas the government has allocated 600 mmcfd of capacity and the remaining capacity is lying idle. "We can provide gas to CNG stations for public transport, which will be 53% cheaper compared to petrol and save around $2.1 billion in annual import bill," said Ghiyas Abdullah Paracha, Group Leader All Pakistan CNG Association (APCNGA), at a media briefing. He claimed that the cheaper gas would help reduce the circular debt that had crossed Rs2 trillion in the energy sector. Paracha stressed that he wanted to present the plan to the government to put the country's economy back on track, save foreign exchange reserves, provide relief for the general public with reduced transport fares, create job opportunities and minimise environmental pollution. "Revival and expansion of the CNG sector can generate thousands of new job opportunities while the use of CNG as an alternative fuel in motor vehicles is equivalent to having an environmental benefit of 152.63 million trees per annum," he added.

---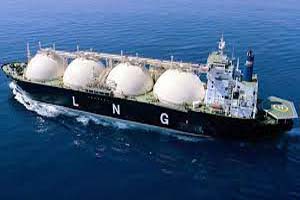 Exporters seek restoration of RLNG supplies
The export sector has demanded that the government should restore gas supplies to the power plants to avert any crisis in export-oriented industries and further worsening of trade deficit. "Immediate restoration of full supplies of re-gasified liquefied natural gas (RLNG) to power plants is essential to avert any calamity in export-oriented industries," said FPCCI President Irfan Iqbal Sheikh. Expressing concern, he said "Pakistan is struggling with an enormous trade deficit, which stands at $43.3 billion in 11 months of 2021-22, and state reserves have fallen to a mere $9.72 billion, which are not even sufficient to cover two months of imports as Pakistan's imports have surpassed $6 billion." Towel Manufacturers Association of Pakistan Chairman Kashif Mehtab Chawla expressed fear over the recent hike in petroleum product prices by 40%, gas tariff by 45%, water cost by 30% and electricity cost by Rs8 per unit, plus time-to-time imposition of fuel adjustment charges. "These are the basic inputs for any industry but are the most significant for the export-oriented sector because we have to match prices of our exportable commodities with our competitors," he said. He cited that it had become a challenge for Pakistan's export industry to offer a good price to its buyers as the government frequently increased the prices of basic commodities, causing an adverse impact on the prices of raw material and increasing the cost of production.

---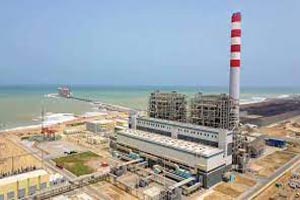 50MW IPP plant proposed for Gwadar Port
After the fresh hike in petrol prices, a proposal to install a 50-megawatt independent power plant, in collaboration with Chinese power producers in Gwadar, is going to be floated in a crucial meeting, which is likely to be held this week in Islamabad between the government and Chinese companies. Electricity shortage in Gwadar that remained atop during Prime Minister Shehbaz Sharif's visit to the port city has finally been listed as the utmost priority among other challenges to be pondered over during the course of Gwadar-centric meeting, sources in the Ministry of Planning, Development and Special Initiatives revealed. Long- and short-term proposals from the PM's side and from China Overseas Port Holding Company (COPHC), which will also represent other Chinese enterprises, have been laid down and the meeting will green-light the prompt course of action to fix electricity issues, sources said. For long, Chinese companies have been overstressed by overpriced power production by 8.5MW generators in Gwadar Free Zone (GFZ) in the backdrop of unavailability of power supply from the government. Now, on the heels of inflated petrol prices, the cost of electricity has gone up to the roof, putting extreme burden on corporate finance. "Before petrol prices surged, Gwadar Port used to purchase petrol at a cost of Rs20.3 million monthly. Chinese companies in GFZ were charged Rs49 per unit accordingly, which was very high," a COPHC official said."In a new scenario, when Rs60 has been increased in petrol prices, the monthly purchase cost for Gwadar companies has soared to Rs25.5 million. It is more than 25% rise." COPHC has proposed that if the government allows relevant terms and conditions conferred on independent power producers (IPPs), COPHC in collaboration with Chinese power producers can generate 50MW sufficiently.

---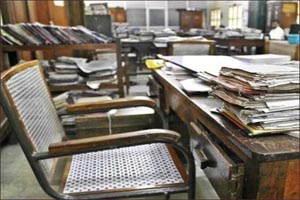 Govt offices to have Saturday off & early closure of markets to conserve energy
The federal cabinet has given the go ahead to restore weekly offs on Saturdays in government offices, Federal Minister for Information and Broadcasting announced after a crucial federal cabinet meeting 7th June. The cabinet met under the chairmanship of Prime Minister Shehbaz Sharif and discussed how the government can deal with the energy crisis at hand due to which the public has had to suffer hours-long load-shedding. The federal government is considering different options, including an early closure of markets to conserve energy amid the rising prices of petroleum products. the concerned officials will present a plan to curtail load-shedding. Meanwhile, Minister for Defence Khawaja Asif has proposed four and a half working days in a week to help conserve fuel and energy amid soaring fuel prices and power shortages. The defence minister took to his Twitter to share his suggestions and wrote, "In the current situation, all over the country, there should be a complete holiday on Saturday and Sunday and a half working day on Friday in every week." He proposed that there should be four and a half working days in a week, adding that there should be an increase in office timings by an hour in working days. In a separate meeting last week chaired by the premier, the federal minister gave a suggestion to change market timings. Khawaja Asif had strongly opposed the proposal to open markets from 1pm noon to 1am, emphasising to open markets only in the daytime to utilise sunlight properly, as it is available for 365 days. He had said that if the markets would adjust their timings accordingly, we could save 3,500MW even without Karachi, adding that tough decisions have to be made.

---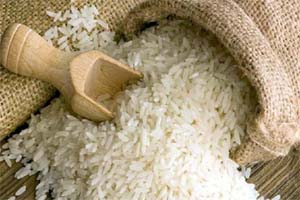 Increase in rice demand may benefit Pakistan, says FAO report
The intensification of demand for rice from all regions of the world, except Asia, is expected to benefit Pakistan to register strong rebounds in 2022, the Food and Agriculture Organisation (FAO) of the United Nations says in its report on 'World Food Outlook'. The international trade in rice is anticipated to expand for the third consecutive year in 2022, with volumes exchanged across the world forecast at 53.1 million tonnes — three per cent higher than the 2021 peak. In Pakistan, the record high output of rice stood at 9.323 million tonnes during 2020-21 — higher by 10.7 per cent than previous year's production of 8.420 million tonnes. Official statistics showed that from the last couple of years, area under rice cultivation is witnessing a rising trend. As domestic rice production exceeds domestic annual requirement, the country often has exportable surplus. Country produced 9.3m tonnes of rice in 2020-21 against 8.4m tonnes in 2019-20

---


© 2022 Alpine Marine Services Private Limited
all rights reserved