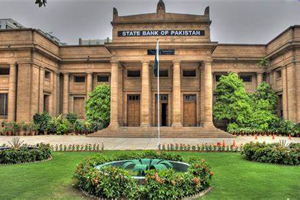 State Bank of Pakistan Raises Interest Rate to 15%
The State Bank of Pakistan (SBP) on 7th July raised its benchmark interest rate by 125 basis points, from 13.75 percent to 15 percent, the highest level since 2008, with an aim at "ensuring a soft landing of the economy amid an exceptionally challenging and uncertain global environment." Following a meeting of the central bank's Monetary Policy Committee (MPC), it stressed that the hike in the interest rate should help cool economic activity, prevent a de-anchoring of inflation expectations and provide support to the rupee in the wake of multi-year high inflation and record imports. While acknowledging "encouraging" developments—reversal of an unsustainable fuel subsidy, the looming revival of a suspended IMF program, a $2.3 billion commercial loan from China, robust economic activity—the SBP warned this had been overshadowed by several adverse developments. "Globally, inflation is at multi-decade highs in most countries and central banks are responding aggressively, leading to depreciation pressure on most emerging market currencies. This strong monetary tightening has occurred despite concerns about a slowdown in global growth and even recession risks, highlighting the primacy that central banks are placing on containing inflation at this juncture," it said. Domestically, it noted, both headline and core inflation had increased significantly in June, rising to a 14-year high, while the current account deficit had unexpectedly spiked in May, placing pressure on foreign exchange reserves and the national currency.

---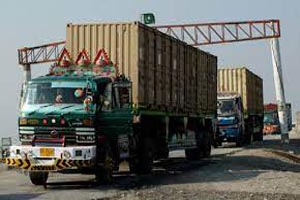 Pakistan turns net importer of Afghan goods
As Pakistan's exports to Afghanistan saw a deeper drop since the Taliban took control of Kabul in August 2021, the government took a major decision to allow trade of all products to Kabul in the rupee via land routes owing to the non-availability of tradable currency through banking channels. The change in trade regime from dollar to rupee is considered to be one of the steps to reverse the downward trend in the coming months. The Economic Coordination Committee (ECC) of the Cabinet approved a summary of the commerce ministry amending the Import Policy Order (IPO) to allow trade with Afghanistan in rupees for a period of one year. It is believed the regime will remain in place until the restoration of regular banking channels in Afghanistan. The ECC allowed the import of goods of Afghan origin against the rupee and without the requirement of Electronic Import Form (EIF) forms for a period of one year, subject to the condition that Afghan exporters will provide a Certificate of Origin issued by Afghan Customs proving that the goods have originated from Afghanistan. Currently, the government has allowed exports of two dozen products including fruits, vegetables, and cement to Afghanistan in rupee. Afghanistan was the third largest export destination for Pakistani products, but the trend changed in the past couple of years. Pakistan's exports to Afghanistan fell by 30 per cent to $717.53 million in 2021-22 from $1.018bn in 2020-21. As a result of this decision, the import of commodities from Afghanistan posted an unprecedented increase. Pakistan's trade surplus with Afghanistan turned into a deficit and a robust increase was seen in imports since the Taliban took over the government. The government's decision to allow exports of selected items in rupee did not achieve the desired results as exports saw a steep fall in one year.

---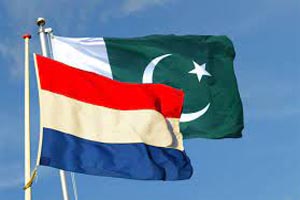 Netherlands proposes JVs in food processing, logistics
The Netherlands has invited Pakistani entrepreneurs to form joint ventures with their counterparts in the European nation in food processing, poultry, maritime, shipping, agriculture, logistics and other potential areas. The tie-up was proposed by Netherlands Ambassador Wouter Plomp while speaking at the Lahore Chamber of Commerce and Industry (LCCI). The envoy said that a delegation of nine Pakistani cheese making companies was visiting the Netherlands to learn about modern processes. "The Netherlands is ready to share its knowledge with Pakistan," he said. Plomp stressed the need for establishing strengthened mutual trade ties between the Netherlands and Pakistan. "There are bright opportunities to develop business-to-business contacts between the businessmen of both sides." According to the State Bank of Pakistan, the overall trade between the two countries in 2020-21 was around $1.6 billion. Pakistan's exports to the Netherlands were to the tune of $1.1 billion and imports were $467 million. The level of bilateral trade has surpassed $2 billion due to a considerable increase in exports that have risen to $1.33 billion in the first 11 months of the just ended financial year.

---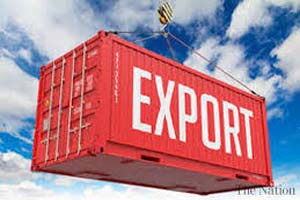 Export of services jumps to $6.3bn
Export of services grew 17.71 per cent in the first 11 months of 2021-22, according to the data released by the Pakistan Bureau of Statistics (PBS). In absolute terms, the value of export of services reached $6.318bn between July-May 2021-22 from $5.367bn over the corresponding months of last year. The export of services grew by 9.38pc to $514.11m in May against $470.02m in the same month last year. However, on a month-on-month basis, the export of services increased by 19.93pc. The trend showed that exports of services slowed down in May, which is not a good indicator. The highest-ever growth in export of IT-related services pushed up the overall figure. Services exports also include finance and insurance, transport and storage, wholesale and retail trade, public administration and defence. The ICT export remittances, including telecommunication, computer and information services in 11MFY22 surged to $2.38 billion, a growth of 25.45pc over $1.89bn in 11MFY21. The commerce ministry has projected a services export target of $7.5bn for 2021-22. The services sector has emerged as the main economic growth driver by contributing 61pc to GDP in 2020-21 from 56pc in 2005-06.

---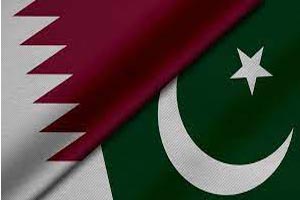 Pakistan seeks Qatar gas on deferred payment
Amid severe energy crunch and unprecedentedly expensive fuel imports, Pakistan is seeking more gas imports on deferred payments from Qatar, which is irritated by roadblocks to its infrastructure investment plans, particularly in import terminals. Authorities in Islamabad are engaging with Qatar at different levels to ramp up Liquefied Natural Gas (LNG) supplies to Pakistan to make up for shortage of four to five cargoes (about 400-500 million cubic feet of gas per day) every month. At almost every engagement, the other side wants to hear an update on the removal of hitches to its plans to set up a merchant LNG terminal near Karachi. The government has failed in last three attempts over the past couple of weeks to secure even a single cargo for July from the spot market as whatever quantities are available in the spot or otherwise are herded by the Unites States towards Europe suffering energy shortages amid the Russia-Ukraine war and ready to pick every molecule at any cost. The single bid again from Qatar at $40 per million British thermal units (mmBtu) for a July delivery was too expensive to be accepted against Qatar's long-term contract price of $11-14. For the next few months, it looks highly unlikely that the government can use its own capacity as sport price of LNG is not viable. Informed sources said Minister of State for Petroleum Dr Musadik Malik visited Qatar a few weeks ago for additional LNG quantities. When approached, he chose not to comment on Qatar specifics but said the government was tapping all avenues to see how additional molecules are secured to meet needs of the local industry and the people at competitive costs.

---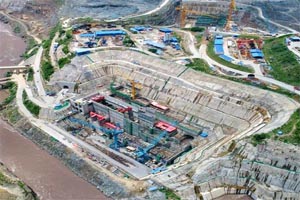 CPEC's Karot Hydropower Plant put into 'full commercial operation'
Karot Hydropower Plant, the first hydropower investment project under the China-Pakistan Economic Corridor (CPEC), was put into full commercial operations on 29th June. Speaking at a ceremony held at the plant for announcing the commercial operations of the project, Wu Shengliang, chairman of the China Three Gorges International Corporation, said the project serves as a bridge of friendship between China and Pakistan. The start of commercial operations was the latest outcome of the construction of energy projects under CPEC, he said, adding the project provided quality and affordable green energy to support economic growth in Pakistan. Located 55km away from Islamabad, the project is constructed by the China Three Gorges Corporation, with an installed capacity of 720,000 kilowatts. The plant will reduce 3.5 million tonnes of carbon emissions per year, and meet the power demand of about 5 million people, according to a handout by the project. Earlier, Chinese Foreign Ministry spokesperson Zhao Lijian had remarked that the project would not only meet the electricity needs of around 5 million local residents, it will also improve Pakistan's energy structure. "It will boost the country's sustainable development," he added. Answering a question about Prime Minister Shehbaz Sharif's visit to the project site last week during a regular briefing, Zhao said. "The Karot hydropower plant is a major energy cooperation project between China and Pakistan." PM Shehbaz spoke to the engineers and workers at the project site during the visit. "Once all units are installed and put into operation, the project will help meet the electricity needs of approximately 5 million local residents," he added.

---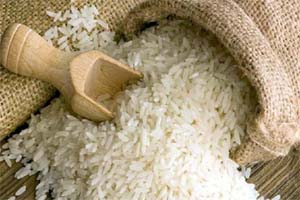 Export of rice from Pakistan increases 33pc
The export of rice from Pakistan witnessed 33 percent increase during first 11 months of fiscal year 2021-22 as more than 4.4 million metric ton of rice exported to different countries. According to data released by Pakistan Bureau of Statistics, Pakistan earned $ 2,276 million by exporting rice during July May 2021-22 that show 22.62 percent increase in terms of value. In the corresponding period of previous fiscal year Pakistan exported 3.367 million metric ton rice worth $ 1,856 million, the PBS data stated. The export quantity of Basmati rice during July-May 2021-22 was recorded 690,562 M.T which earned Pakistan $ 632.5 million that is 25.24 % higher in terms of quantity while 24.75 % higher in terms of value compared to July May 2020-21. In the 11 months of previous fiscal year 551,373 M.T Basmati rice worth $ 507 million were exported.

---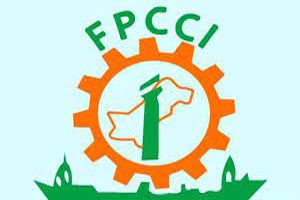 FPCCI, LUMS join hands for indigenous solutions
FPCCI President Irfan Iqbal Sheikh has stressed the necessity for Pakistan to develop its own indigenous, research-based, and data-driven solutions for its economic and corporate challenges. Irfan Sheikh was speaking about the importance of policy advocacy and research in fostering industry-academia collaborations at an MoU signing event between FPCCI and LUMS. Irfan Iqbal Sheikh added that FPCCI is the apex trade body of Pakistan and LUMS is the foremost business school of the country; and, we have committed to complimentarily converge our data, technical, research, industrial linkages, and academic resources for the common objective of promoting research, analysis, and publications for the business community and economic growth of Pakistan. President FPCCI stated that agriculture & food security, taxation reforms, issues of trade & tariffs, import-substitution, industrial productivity, energy prices & security, fiscal policy & budgetary deficit, external account management, cost & ease of doing business, promotion of SMEs, employment generation and monetary policy formulation requires the immediate attention of the industry & academia to come forward with the objective and workable solutions for the policy-making institutions. Younus Dagha, chairman of FPCCI's policy advisory board, elaborated that FPCCI & LUMS alliance has the potential to provide world-class policy advice for Pakistan based on the latest research & analysis tools. He specifically emphasized the need to utilize up-to-date and reliable data as that can be the real differentiation factor in making the joint efforts bear fruits. He also added that policy advocacy should be proactive in order to provide the input of stakeholders in a timely manner to be productive and result-oriented.

---


© 2022 Alpine Marine Services Private Limited
all rights reserved