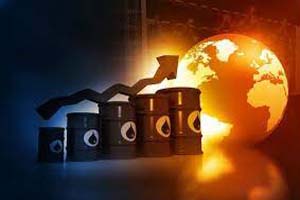 Pakistan's oil imports hit record high despite
Despite high international crude and POL prices, the country's imports of oil products and crude hit record highs — both in volume and money terms — on the back of a rising US dollar against the rupee and the government's decision to raise local POL prices to revive the stalled International Monetary Fund (IMF) program. Having a record inventory of POL in the country, Minister for Finance Miftah Ismail hinted at pausing the import of furnace oil and diesel for the next two months. In a press briefing, he said the country "has sufficient stock of diesel, furnace oil, and motor gasoline for two months". Miftah said in view of the availability of the stock, there was no need to import these commodities, which would reduce pressure on the Pakistani rupee. In June 2022, crude oil imports were at a record high of 1.12 million tonnes ($838.79 million) against 0.763 million tonnes ($538.67 million) in the previous month of May 2022. In the same month last year, imports were at 0.816 million tonnes ($382.68 million). Volumetric imports of crude increased 46.78% over the previous month and 37.2% over June 2021. In dollar terms, it increased 55.72% over the previous month and 119.2% over the same month of last year. Similarly, petroleum products imports were also at record highs in June 2022 in both volume and value. In June 2022, importers imported 2.19 million tonnes of products, with a total worth of $2.046 billion — the highest ever in any month in the past.

---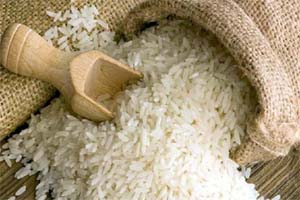 Rice exports fetch record $2.5bn
Rice exports crossed the $2.5 billion mark during the 2021-22 fiscal year for the first time in country's history, according to data released by the Pakistan Bureau of Statistics. Last year, the country fetched $2.041bn foreign exchange through rice exports. The volume of rice exported, both Basmati and non-Basmati varieties, this year was over 4.877 million tonnes, which was 1.19m tonnes more than last year's figure of 3.684m tonnes. According to the PBS data, the volume of rice exports grew 32.35 per cent while the value in dollar terms rose 23pc on a year-on-year basis. Basmati rice accounts for more than 0.75m tonnes of export volume and more than $69m in financial terms. Basmati acreage and production were set to increase in the next season as farmers had got a good price for their produce during the year ending June 2022. Until last year, rice sector stakeholders had been expressing their concerns at the increasing trend of sowing non-Basmati, particularly hybrid rice varieties, even in the Basmati producing belt of Gujranwala division. The supply side has greatly improved in the last three years, with production increasing from 7.2m tonnes to 8.9m tonnes. The demand side also remained robust during 2021 and 2022 despite odds like a three-time increase in ocean freight, the non-availability of empty containers and bulk vessels, and restrictions related to the Covid pandemic.

---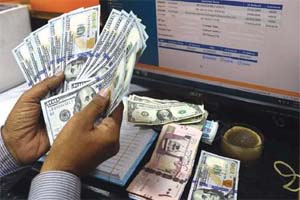 Pakistanis remit record $31.2bn
Pakistan received record remittances of over $31 billion in the financial year 2021-22 (FY22), an increase of 6.1 per cent over FY21, the State Bank of Pakistan (SBP) reported. The central bank said remittances in June FY22 were 18.4pc higher than the previous month, showing an increasing trend. However, remittances in June were only 2pc higher than in the same month in FY21. Overseas Pakistanis sent $2.761bn in June FY22 compared to Rs2.332bn in May, showing an increase of $429 million. Despite serious problems on the external account caused by rising trade and current account deficits, overseas Pakistanis maintained their confidence as a show of solidarity with their country. The country has been receiving more remittances than it has been exporting. However, FY22 witnessed that the exports and remittances were almost at the same position with slight differences in the amount. The country received total remittances of $31.761bn. According to the provisional data, the country's exports increased by 27pc and remained at $31.85bn in FY22, compared to $25.16bn recorded during the same period of 2020-21. The country's exports registered a growth of 10pc on a month-on-month (MoM) basis, increasing from $2.63bn in May to $2.89bn in June. However, trade deficit reached a new high of $48.67bn, a 57pc increase. The trade deficit in FY21 was $30.96bn.

---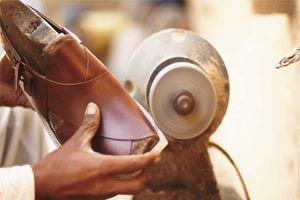 Footwear exports surge 19.02pc to $156.98m in FY2022
The footwear exports witnessed an increase of 19.02 percent during the twelve months of fiscal year (2021-22) as compared to the exports of corresponding period of last year. Pakistan exported footwear worth $156.984 million during July-June (2021-22) against the exports of $131.898 million during July-June (2020-21), showing growth of 19.02 percent, according to the Pakistan Bureau of Statistics (PBS). In terms of quantity, the exports of footwear also increased by 14.94 percent by going up from 16,532 thousand pairs to 19,002 thousand pairs, according to the data. Among the footwear products, the exports of leather footwear rose by 14.82 percent as they surged from $108.458 million last year to $124.536 million during the current year.

---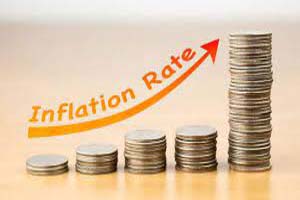 Inflation woes : People troubled by rising food prices
The continuous plummet of the Pakistani rupee against the dollar, in the wake of crippling inflation, has started to weigh heavy on the urban middle class. Tens and thousands of people who'd manage to fare well during previous years now have their buying power compromised; struggling to afford basic grocery items and making ends meet. While at the same time, many shopkeepers have made the situation worse by trying to exploit buyers and profit from the crisis. In this regard, the Sindh government has although directed the district administration and concerned agencies to intensify action against profiteers and control food prices, but much of this has remained limited to lip-service it seems. there has been a significant change in people's buying behavior. Most middle-income families who'd buy monthly or weekly grocery until a few months ago can no longer afford to buy in bulk. So they now rely on buying grocery on a daily basis or buy on credit.

---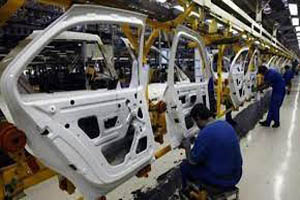 Automakers mull production shutdown as supply of parts dries out
Restrictions on the opening of letters of credit for parts import amid exchange rate volatility have caused unrest in the auto sector and one assembler has hinted at a production shutdown besides refunding bookings to the customers perturbed over late delivery issues. While some assemblers have also opted for non-production days (NPDs) this month and in August because of the uncertain economic situation. Assemblers have been facing severe problems in timely handing over the keys to their buyers due to delays in the arrival of imported parts and looming price increases due to rupee depreciation. The assemblers have planned production schedules with long pauses introducing NPDs intermittently. Some of the assemblers are considering paying back the amount to buyers who had booked vehicles due to their inability to hand over the vehicles on time or would ask the customers to wait for more time. Irony is that even after advance payment customer would bear the brunt of prince difference due to currency devaluation. Last week, the Public Accounts Committee (PAC) was informed that Rs189 billion was deposited by customers in advance with 10 auto assemblers.

---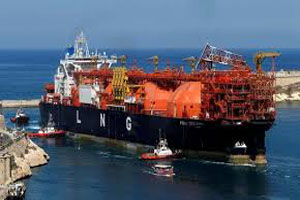 Tight spot market comes as blessing after Qatar LNG deals save the day
Amid an influx of inflationary events, the unavailability of liquefied natural gas (LNG) in an expensive international spot market has come as a blessing in disguise for Pakistani consumers as the average LNG cost has dropped by more than 15pc for July owing to long-term supply contracts with Qatar. According to a notification issued by the Oil and Gas Regulatory Authority (Ogra), the average basket price for the supply of imported Regasified Liquefied Natural Gas (RLNG) to two gas companies — SNGPL and SSGCL — has dropped by 15-16pc to $16.19 and $15.78 per million British thermal unit (mmBtu), respectively at transmission stage for July when compared to $19.07 and $18.8 per mmBtu in June. The RLNG price at the distribution stage has dropped to $17.46 and $17.96 per mmBtu for SNGPL and SSGCL, respectively, down by 15.93pc and 20.57pc. The price notification showed that five cargoes were brought in at 13.37pc of Brent or $13.65 per mmBtu while three cargoes came in at the rate of 10.2pc of Brent or $11.38 per mmBtu. As such, the RLNG consumer price at the distribution stage is down by $3.31 per mmBtu for SNGPL and $4.65 per mmBtu for SSGCL in July when compared to June. It may be noted that LNG's basket price in May had touched a record $22-24 per mmBtu owing to a string of spot cargoes procured by the new coalition government in the first month in office to meet energy shortages. Since then, repeated efforts to import more gas through spot tenders have remained futile owing to tight supply conditions and record prices in the international market following the Russia-Ukraine war. As such, all the eight cargoes in July available to Pakistan were under long-term contracts with Qatar and not a single cargo could be arranged from the spot market.

---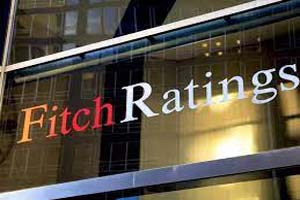 Fitch downgrades rating outlook to negative
Fitch Ratings has downgraded Pakistan's credit rating outlook to negative from stable despite it strongly expects the International Monetary Fund (IMF) is very close to reviving its $7 billion loan programme for Islamabad soon. The global credit rating agency gave the reason that it foresaw that the country may fail to implement its commitments with the IMF in letter and spirit, and face shortfall in foreign funding once the loan programme ends in June 2023. "Fitch Ratings has revised Pakistan's outlook to negative from stable, while affirming its long-term foreign currency (LTFC) issuer default rating (IDR) at 'B-'," the agency said. The revision of the outlook to negative reflects significant deterioration in Pakistan's external liquidity position and financing conditions since early 2022. "We assume IMF board approval of Pakistan's new staff-level agreement with the IMF, but see considerable risks to its implementation and to continued access to financing after the programme's expiry in June 2023 in a tough economic and political climate." The rating agency estimated that the IMF would increase the amount of loan programme by $1 billion to a total of $7 billion and extend its duration till June 2023. Earlier, the loan volume stood at $6 billion and was to expire in September 2022. The IMF has already released $3 billion under the programme.

---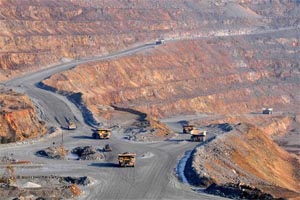 Reko Diq gold-copper project to transform Pakistan, Balochistan: Miftah
Federal Minister for Finance and Revenue Miftah Ismail said that investment by Barrick Gold in the Reko Diq copper-gold project would prove to be transformational for Pakistan and the Balochistan province."We are looking forward to Barrick Gold's investment in the copper and gold mine in Pakistan. Mark Bristow has a very enlightened vision for this mine, and I believe this investment is going to be transformational for Balochistan and Pakistan", he said in his tweet. Earlier in the day, Finance Minister Miftah Ismail and Barrick president and chief executive Mark Bristow held a meeting here and said in a joint statement that they shared a clear vision of the national strategic importance of the Reko Diq copper-gold project and were committed to developing it as a world-class mine that would create value for the country and its people through multiple generations. Reko Diq is one of the world's largest undeveloped copper-gold deposits. An agreement in principle reached between the government of Pakistan, the provincial government of Balochistan and Barrick earlier this year provides for the reconstitution and restart of the project, which has been on hold since 2011. It will be operated by Barrick and owned 50% by Barrick, 25% by the Balochistan Provincial Government and 25% by Pakistani state-owned enterprises. The definitive agreements underlying the framework agreement are currently being finalized by teams from Barrick and Pakistan.

---


© 2022 Alpine Marine Services Private Limited
all rights reserved