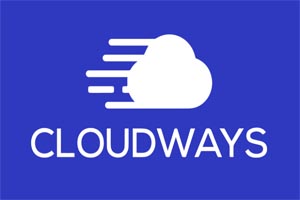 US firm buys Cloudways for $350m
New York Stock Exchange–listed firm DigitalOcean Holdings Inc is going to buy Cloudways — a Pakistani company that provides small and medium-sized businesses with cloud hosting and software as a service (SaaS) facilities — for $350 million in cash. According to a company statement released, a significant portion of the consideration will be paid over a 30-month period following the closing of the transaction in September. The size of the transaction will make it one of the biggest foreign acquisitions in Pakistan's history. "The acquisition will simplify workflows for small to medium-sized businesses that are looking for easier ways to build and scale their digital businesses," it said. Cloudways is expected to generate "more than $52 million in revenue in fiscal 2022," representing a three-year compound annual growth rate in excess of 50 per cent. DigitalOcean and Cloudways have been close partners since 2014.

---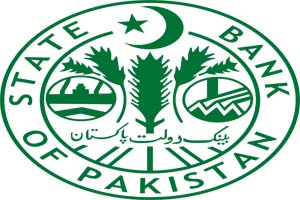 Policy rate left unchanged
In line with market expectations, the central bank on Aug 22, left its key policy rate unchanged at 15% for the next seven weeks with the outlook the ongoing ease in global commodity prices should control inflation and moderate the current account deficit in the country. Curtailing high inflation and the widening current account deficit have remained the two primary objectives of the State Bank of Pakistan's (SBP) monetary policy statement for the past several months. The SBP, in its monetary policy statement, said "to cool the overheating economy (high inflation) and contain the current account deficit, the policy rate has been raised by a cumulative 800 basis points since last September (in the past 11 months), some temporary administrative steps have recently been taken to curtail imports, and strong fiscal consolidation is planned for FY23." These actions are expected to work their way through the system over the coming months. With recent inflation developments in line with expectations, domestic demand beginning to moderate, and external position showing some improvement, "the MPC (Monetary Policy Committee) felt that it was prudent to take a pause (in rate hike cycle) at this stage."

---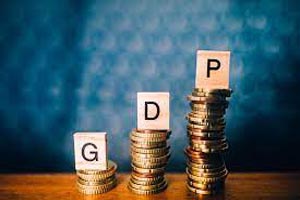 GDP likely to rise 2-3%
As expected, economic activity has moderated since the last MPC. Most demand indicators have softened—sales of cement, POL, fertilisers and automobiles fell month-on-month in July—and year-on-year growth in LSM almost halved in June. Recent flooding caused by unusually heavy and prolonged monsoon rains creates downside risks for agricultural production, especially cotton and seasonal crops, and could weigh on growth this year. Looking ahead, the MPC continues to expect growth to moderate to 3-4% in FY23, on account of the tightening of fiscal and monetary policies. This will ease demand-side pressures on inflation and the current account and lay the ground for higher growth in the future on a more sustainable basis. After widening significantly in June, the trade deficit halved to $2.7 billion last month, as energy imports declined significantly and non-energy imports continued to moderate. Remittances remained strong. As a result of these better current account developments and improved sentiment due to diminished uncertainty about the IMF program, the Rupee recovered in August.

---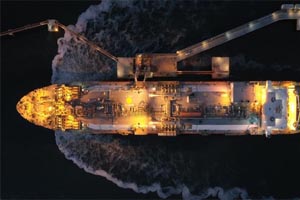 Govt okays major changes to LNG policy
The ECC approved major changes to the LNG Policy 2011 under which it removed a key sticking point of the upcoming private sector LNG terminals on merchant model to facilitate Qatar's investment in Pakistan's LNG supply chain including terminals and LNG supplies. In doing so, it also allowed all LNG terminals, including those already operational, to utilise their spare capacity that is not contracted by the government. As a result, existing gas pipeline capacity for new terminals may be limited. The ECC decided to replace Article 6.2(a) of the LNG Policy, 2011 with amendments that provide Third-Party-Access (TPA) to new LNG terminals and associated facilities developed by the private sector without any government guarantees or off-take commitments on an optional basis on negotiated tariff with first right of use for terminal developers, operators, and their associated undertakings.

---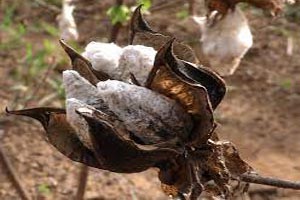 Rains take toll on cotton crop
The widespread heavy rainfall is feared to have played havoc with the standing crop of cotton in Pakistan. Initial and rough estimates suggest the downpour has damaged 10% to 50% of crops in fields, mostly in Sindh. Estimates of losses suggest the country will return to the international market to make heavy imports of the commodity this year to run textile mills, which earn around 60% of the total export proceeds of the country. The heavy rainfall has left a large number of people homeless and hurt their cattle. The cattle comprise almost half of the agronomy in Pakistan. On the contrary, the water-resilient sugarcane and paddy (rice) crops are hoped to have largely survived the torrential rainfall nationwide.

---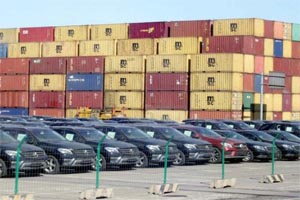 Govt slaps 100% fine on goods
Pakistan formally approved the lifting of a ban on all types of imports but slapped up to 100% fines on goods that had reached ports by the end of July despite restrictions, removing an irritant in trade relations with the European Union and other nations. The Economic Coordination Committee (ECC) of the cabinet took the decision a day after Finance Minister Miftah Ismail said the government was removing the ban in order to address concerns expressed by the International Monetary Fund (IMF) despite reservations by the premier.

---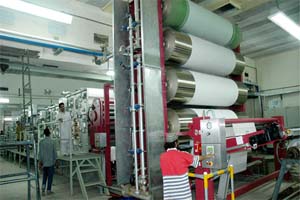 Textile exports rise to $1.48b
Exports of textile commodities increased 0.67% during the first month of current fiscal year as compared to the corresponding month of last year. Textile exports were recorded at $1,481.021 million in July 2022 against exports of $1,471.185 million in July 2021, showing a growth of 0.67%, according to latest data released by the Pakistan Bureau of Statistics (PBS) on Tuesday. Textile commodities included cotton cloth the exports of which increased 1.42% to $181.984 million during July 2022 as compared to exports of $179.443 million in July last year. Other commodities that witnessed growth included raw cotton, the exports of which grew 100% to $1.094 million and yarn other than cotton yarn whose exports surged 17.78%, from $2.863 million to $3.372 million. Likewise, exports of knitwear increased by 10.75%, from $392.711 million to $434.926 million.

---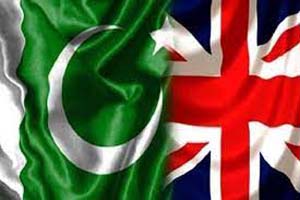 Pakistan included in new UK trading scheme
The United Kingdom (UK) has launched a "Developing Countries Trading Scheme" (DCTS), whose implementation in early 2023 will provide tariff reductions and simpler terms of trade to 65 countries, including Pakistan. The DCTS replaces the UK's Generalised Scheme of Preferences (GSP), a preferential trading system that provides tariff removals and reductions on various products. The British High Commission in Islamabad said that 94 per cent of goods exported from Pakistan will be eligible for duty-free access to the UK. Pakistan will save £120 million in tariffs on exports to the UK under the scheme.

---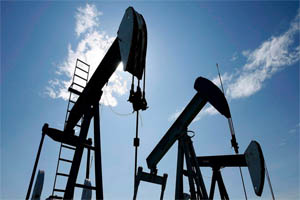 MOL finds oil, gas in KP
Pakistan Oilfields Ltd (POL) told that MOL Pakistan, which operates the Tal Block in Kohat district of Khyber Pakhtunkhwa, has encountered hydrocarbons in the development well of Tolanj West-02, which has been drilled and is currently under the testing phase. In a regulatory filing, the oil and gas explorer that's part of the consortium extracting energy from Tal Block said the operator has conducted a drill stem test (DST) at the well for isolating and testing the surrounding geological formations. Despite a flurry of discoveries in recent months, the country's oil and gas production has been in consistent decline for many years. Crude production went down 4pc annually between 2014-15 and 2019-20. The average annual decline in gas production was 2.2pc over the same period, the latest Energy Year Book published by the Ministry of Energy shows.

---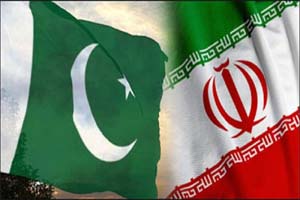 Pak-Iran FTA to be finalized in coming six months: Naveed Qamar
Federal Minister for Commerce, Syed Naveed Qamar Thursday said that Iran and Pakistan would give final shape to the proposed bilateral Free Trade Agreement (FTA) in the coming six months. After signing the FTA between the two countries, free trade would increase and the volume of bilateral trade would reach $4 billion, he hoped. Syed Naveed Qamar stated this while talking to the media persons along with Iranian Minister for Roads and Urban Development, Rostam Ghasemi after the 21st Session of Pak-Iran Joint Economic Commission (JEC) which was held here from August 16 to 18. Iranian Minister for Roads and Urban Development, Rostam Ghasemi along with a delegation of 57 dignitaries participated in the 21st Session of Pak-Iran JEC. Federal Commerce Minister, Syed Naveed Qamar said that in the FTA, both the sides would negotiate to reduce tariffs and there would be an exchange of trade lists in different sectors of the two countries. He said that an agreement would be signed for promoting transit trade in the next three months, through which free economic zones would be established in the two countries. Naveed Qamar said that for the promotion of transit trade, it had been decided to establish six border markets, in which, the work on establishment of three border markets had already been started and work would be started on the other three soon. The initiative would promote free trade on both sides of the border and increase the mutual trade, he said.

---


© 2022 Alpine Marine Services Private Limited
all rights reserved