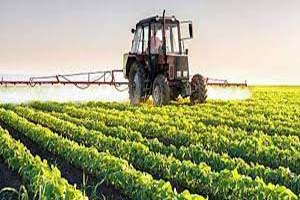 VAC of PARC approves 29 hybrid seed varieties for cultivation
The Variety Evaluation Committee of Pakistan Agricultural Research Council (PARC) on Monday approved 29 hybrid oil seed varieties for commercial cultivation, which would help to enhance the local output of edible oil production, besides reducing the reliance on imported commodity. The Committee which met here with Chairman PARC Dr. Ghulam Muhammad Ali in the chair selected proposals for more than 30 candidate varieties/hybrids of different oil seeds including canola, mustard and sunflower for evaluation. During the meeting, 29 hybrids/varieties of local and imported origin were proposed for commercial cultivation according to their potential ecology. Out of these, 04 hybrids/varieties were of rapeseed/canola, 17 mustard varieties and 08 hybrids of sunflower. Senior Technical Representative of Ministry of National Food Security and Research, heads of provincial seed council, provincial heads of agriculture and allied research, Director General NARC and representatives of private seed sector participated the meeting. it was expected that local output of oil seeds would increase significantly, adding that it would reduce the pressure from foreign exchange reserves, whereas the farm income would increase.

---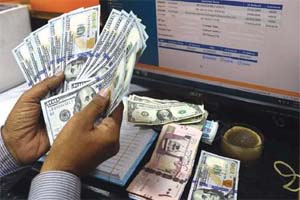 Remittance inflow increases by 8%, SBP reports
In line with expectations, the flow of workers' remittances sent by overseas Pakistani increased by 8%, to $2.72 billion in August, the State Bank reported. Remittance inflows during August were mainly sourced from Saudi Arabia ($691.8 million), United Arab Emirates ($531.4 million), United Kingdom ($369.7 million) and the United States ($294.4 million), the SBP said. Remittances had dropped by 9%, to $2.52 billion, on a month-on-month basis in July due to a lower number of working days in the month. The financial markets in Pakistan and in the Gulf countries had remained closed for approximately half of the month because of Eidul Azha holidays, Hajj holidays in Saudi Arabia, and the closure of businesses due to heavy monsoon rainfall in Pakistan. Inflows are also up by 1.5% in August, compared to $2.68 billion in the same month of the previous year, the central bank said.

---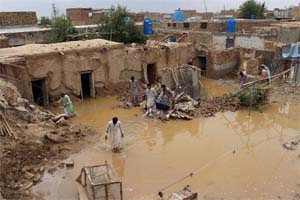 Devastating Flood losses may cross $40b
Pakistan feared that floods might have caused over $40 billion in economic losses and damages as the National Flood Response Coordination Centre (NFRCC) dismissed the initial assessment of $18 billion. The $40 billion losses were flagged in a flood response centre meeting during discussion on an interim report titled "An Early Assessment of Flood Impact on Pakistan's Economy", presented by the Ministry of Finance. Planning Minister Ahsan Iqbal heads the NFRCC – a joint civil-military body set up to monitor and coordinate relief and rehabilitation work. "The devastating conditions suggest that the scale of flood losses is in the range of $30 billion to over $40 billion," said Iqbal, Chairman NFRCC, while talking to The Express Tribune. It is for the first time that the $40 billion loss estimate has been given, which is three times more than the initial estimate of $10 billion to $12 billion. The new number is even far higher than the $30 billion figure given by United Nations Secretary General Antonio Guterres last week. "We are going through the process of a comprehensive assessment of flood damages with the help of World Bank, Asian Development Bank, provincial and federal governments," said Iqbal. Although a detailed report of losses would be ready in four to six weeks, initial assessment would be finalised by the end of this week, said the NFRCC chairman.

---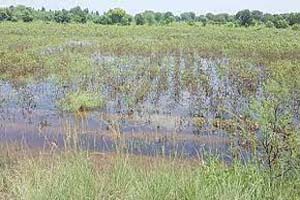 8.3 million acres of crops damaged
The recent flash floods, induced by climate change, have damaged an estimated 8.3 million acres of crops, with over 3.4 million acres of crops being affected in Sindh alone. The floods have also destroyed essential vegetable commodities all over the country. The agriculture sector contributes around 23% to Pakistan's GDP and 37% to labour force employment. According to a report, "Potato, onion, chillies, tomatoes, gram, rapeseed, mustard, bajra, moong and other fruits and vegetables account for 14% of the agriculture sector output and 40% of the crops segment in terms of GDP contribution." Based on historical trends, the burden of these crop losses will amount to $1.5 billion. Wheat is a major staple crop that is cultivated over 22 million acres across Pakistan. According to the Pakistan Agricultural Storage and Services Corporation (PASSCO), 52,670 tons of wheat in storage have been damaged in Sindh. In total, four billion rupees ($20 million) worth of wheat in storage was lost in Sindh and Balochistan due to the floods. Close to 80% of the cotton produced in Sindh is estimated to have been damaged by the floods, which amounts to a loss of 2.7 million bales. Cotton arrivals have also dropped 14% year on year clocking in at 1.5 million bales as of September 1, 2022. In addition, they have plunged about 33% in Sindh as per data released by the Pakistan Cotton Ginners Association (PCGA). The report also predicted that Pakistan may have to import an additional 3.1 million bales of cotton, at a cost of over $1.2 billion, to fulfil the production gap during FY 2023. Sindh has lost 7% of its total sugarcane crop and an estimated 31% of the rice crop, as per the Taurus report. As per experts the agriculture sector needs at least three-six months to be up and running at pre-flood levels.

---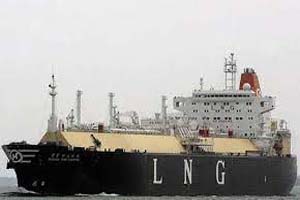 PLL, PGPCL to utilise excess capacity
The Economic Coordination Committee (ECC) is likely to approve arrangements between Pakistan LNG Limited (PLL) and Pakistan GasPort Consortium Limited (PGPCL) to utilise the excess capacity of an LNG terminal. LNG operators have been urging the government to allow the utilisation of idle capacity of terminals as under-utilisation places a burden of multibillion-rupees on consumers on account of capacity charges. With PLL and PGPCL having reached an understanding to utilise the excess capacity, capacity charges will fall from $0.4177 to $0.383647 per million British thermal units (mmbtu). Despite third-party access rules in place, state-run gas companies have made it difficult for LNG terminal operators to utilise the idle capacity.

---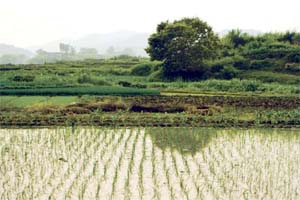 Loss of rice production
Pakistan, the world's fourth-largest rice exporter, suffered extensive damage to agriculture, including rice, as floods ravaged large swathes of its farmland. Pakistan is forecast to have lost around 10 per cent of its 2022 estimated rice production of around 8.7 million tonnes. Food prices have soared in markets across Pakistan as devastating rains ruin crops and disrupt supplies, an early sign of how the worst floods in decades are creating food shortages at a time of financial crisis. "Pakistan's rice output has been really good over recent seasons," Peter Clubb, a market analyst at the International Grains Council said. "While any large production loss is obviously bad, that improvement in production over recent seasons gives a bit of leeway."

---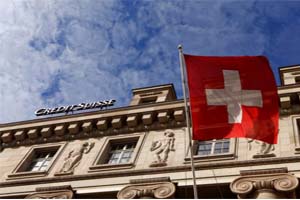 Cabinet body approves Credit Suisse hiring
The Cabinet Committee on Privatisation (CCOP) approved the hiring of Credit Suisse, Singapore, for discovery of price for the multibillion-dollar liquefied natural gas (LNG)-fired power plants, setting in motion the process to sell the plants to Qatar. Keeping in view the recent developments and improved investor appetite and to undertake the valuation exercise for the sale of two power plants, the CCOP allowed the re-engagement of financial advisers to press ahead with the privatisation of National Power Parks Management Company Limited (NPPMCL), said the Ministry of Finance. The Privatisation Commission tabled a summary for the re-engagement of financial advisers. "The government is committed to inviting the much-needed private sector investment and expertise to the power sector. Based on efforts of the federal government, international investors are now looking for investment opportunities in Pakistan," said Finance Minister Miftah Ismail.

---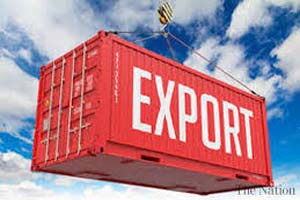 Exports jump by 11.6pc in August
Pakistan's merchandise exports jumped 11.6 per cent year-on-year in August against a negative growth in the preceding month, provisional data of Pakistan's Customs showed. In July, the first month of the current fiscal year, the export proceeds shrank 5.17pc. However, the export proceeds revived to $2.5bn in August against $2.24bn in the corresponding month of last year. On a month-on-month basis, the export proceeds increased by 11pc. Last time, the exports posted a negative growth of 14.75pc in August 2020. In July-August, the total export proceeds stood at $4.75bn against $4.58bn in the corresponding period last year, indicating a growth of 3.71pc. For the first time, the country not only achieved the export target but exceeded the psychological barrier of $30bn in FY22. Pakistan's exports increased 26.6pc to $31.845bn in the just-ended fiscal year, up from $25.160bn a year ago.

---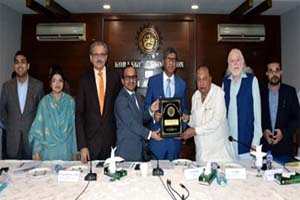 Regulatory body being set up to resolve demurrage issues: KPT chief
The Karachi Port Trust (KPT) plans to establish a regulatory authority shortly to determine the demurrage charges at the port and resolve related issues, said KPT Chairman Muhammad Tariq Huda. Addressing the luncheon held at the Korangi Association of Trade and Industry (Kati), Mr. Huda said he was trying to reduce the demurrage charges but could not do so due to some unavoidable reasons, a Kati press release said. The business community will soon be invited to the KPT head office where a cut in demurrage charges would formally be announced. He added that all the containers were stopped at the port after the government placed an import ban on May 19 due to which demurrage charges were incurred. However, the government has now allowed the clearing of all stuck-up boxes. According to the Kati press release, the KPT chairman claimed that since 2002, no port charges had been increased. However, employee salaries and other administrative expenses have increased. This is the reason why the operating profit and revenue are equal. In the past, KPT's profit was high and many development projects were completed including the KPT flyover, underpass, and other projects. He added that due to a lack of budget, it is difficult to bear the expenses of development projects. Now is the time to take concrete steps to increase the income of KPT. "We will start Pakistan's single window operation which will provide facilities to importers and exporters," said Mr. Huda. If the Pipri railway track is completed, 100 containers can be cleared from the port immediately. Apart from this, the elimination of marine pollution also becomes our responsibility to take all possible measures. KPT is throwing 8,000 tonnes of garbage into the sea every day, which has increased the pollution, he said.

---


© 2022 Alpine Marine Services Private Limited
all rights reserved