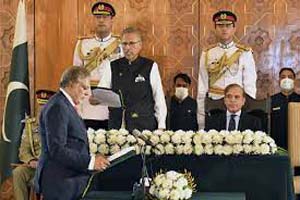 Pakistan appoints new finance minister amid economic crisis
Pakistan appointed a new finance minister on Sept 28, as the country struggles to recover from an economic crisis worsened by deadly floods. Ishaq Dar, a senior figure in the ruling Pakistan Muslim League party, has been finance minister three times, and he is credited with overcoming economic turmoil during his previous stints in the role. His challenges will be to convince the International Monetary Fund to soften some of its conditions under which Pakistan received a $6 billion bailout in 2019 and to deal with the economic devastation caused by unprecedented flooding. He will also have to tackle a sharp rise in inflation and stabilize the rupee after it plummeted to a record low of 240 against the U.S. dollar last week. Dar's appointment comes as Pakistan struggles with the aftermath of historic flooding, which has killed 1,663 people, affected tens of million others, and left hundreds of thousands homeless. The government has estimated losses of $30 billion.

---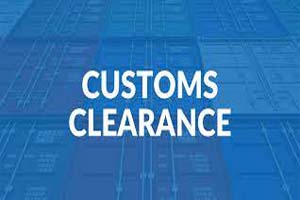 New goods clearance rules
The customs department has proposed new rules for the self-clearance of goods at ports without using customs agents. A customs notification SRO1764 was released on Monday to get feedback from all stakeholders. The notification seeks feedback within 15 days of the publication of the draft amendments. "Any objections or suggestions which may be received from any person, before the expiry of the aforesaid period, will be taken into consideration by the Federal Board of Revenue," stated the notification. Under self-clearance, a person or his employee, or his authorised representative, transacts customs business without using a customs agent. However, this will be subject to all procedures notified in the notification.

---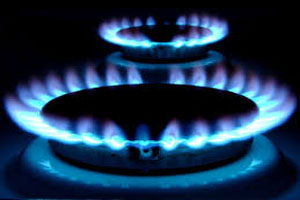 Ministry warns of impending gas crisis in winter months
The government on Tuesday warned of a gas crisis in the coming winters as the gap between demand and supply was increasing with each passing day. "There is a sharp natural decline in the supply of gas. The country's gas reserves are depleting at 10 per cent annually for many years, creating a gap between demand and supply in the country," Petroleum Secretary Ali Raza Bhatti told the Public Accounts Committee (PAC) in his briefing. The PAC met to review the Petroleum Division's report for the year 2019-20. Mr Bhatti apprised the meeting that the price of gas in the world had increased after the war began in Ukraine. At that moment, he said, gas prices were up by around four per cent. "Considering the market conditions, we cannot buy gas." However, he said the government is considering obtaining gas from other countries. "The prime minister had a special talk in Qatar during his recent visit, where a request for additional cargoes was on the agenda," the petroleum secretary said, adding that the country was also in talks with Azerbaijan to secure gas supplies. "Qatar is the most reliable supplier. Despite increasing demand in the market, Qatar has not stopped giving us LNG at $15 per million British thermal units (mmBtu), compared to the price of $60 per mmBtu that it was charging from other countries, the petroleum secretary said.

---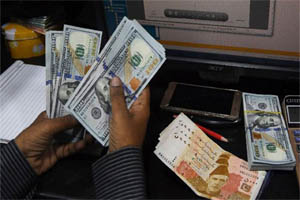 Repatriation of profits nosedives by 93pc in two months
The outflow of profits and dividends on foreign investments plunged by 92.88 per cent during the first two months of the fiscal year 2022-23 compared to the same period last year because of lack luster economic activities in the country. The latest data released by the State Bank of Pakistan (SBP) showed that the repatriation of profits and dividends nosedived to $28.2 million in July-August against $396.4m during the same period a year ago. Since the last quarter of FY22 (April-May), economic activities have started contracting mainly because of political uncertainty plaguing the economic horizon of the country. The SBP data revealed that the outflow of profits on foreign direct investments (FDI) in July-August also fell to $26.6m from $372.8m during the same period last fiscal year. The profit on foreign portfolio investment decl¬ined to $1.6m from $23.6m last year. Pakistan has failed to attract a significant amount of FDI for more than a decade, but the recent political turmoil has further damaged.

---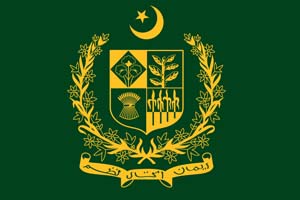 Investment in govt papers surges 30pc to Rs21tr
Banks and the corporate sector invested Rs4.877 trillion in government papers during the nine months through June, showing an increase of 30 per cent over the previous figure. The government has recently increased the treasury bill rates to 15.99pc for all tenors ranging from three to 12 months. Yields on Pakistan Investment Bonds (PIBs), as of Sept 14, were 13.92pc, 13.39pc and 12.95pc for three-, five-and 10-year papers. The high-yielding, risk-free domestic bonds are the main source of income for banks and some corporate giants. Data recently issued by the State Bank of Pakistan showed total investments reached Rs21.084tr by June 30 from Rs16.207tr in September last year, an increase of 30pc (or Rs4.877tr). During the October-June period, the central bank raised the interest rate by 6.5 percentage points — from 7.25pc in September to 13.75pc in May. The treasury bill rates remain slightly higher than the policy interest rate, attracting huge sums of money, mostly from the banking sector. However, it costs heavily to the government, which has to pay back the interest through taxpayers' money or by printing more notes, causing inflation. During the period under review, banks invested Rs3.278tr in PIBs while the investment in treasury bills fell by Rs15 billion.

---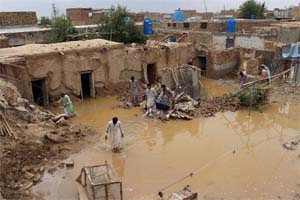 World Bank to allow $2bn diversion for flood relief
Pakistan is expected to spend $2 billion of the World Bank funds — meant for multi-sectoral projects in the country — on food, shelter and other urgent needs in the wake of devastating floods. WB's new vice president for the South Asia region announced that the lender was envisaging financing of about $2bn to help Pakistan strengthen resilience to climate-related risks. "As an immediate response, we are repurposing funds from existing World Bank-financed projects to support urgent needs in health, food, shelter, rehabilitation and cash transfers," said Martin Raiser in a statement issued at the end of his Pakistan tour. Reaffirming the bank's commitment to support the people of Pakistan in the wake of catastrophic flooding, Mr Raiser said: "We are deeply saddened by the loss of lives and livelihoods due to the devastating floods and we are working with the federal and provincial governments to provide immediate relief to those who are most affected."

---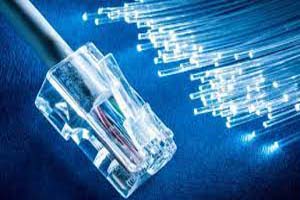 Rs21b broadband, optic fibre projects approved
The Universal Service Fund (USF) board has approved the award of 10 contracts worth Rs21 billion for the provision of information technology and mobile broadband services to the un-served and underserved communities in all provinces of the country. High-speed mobile broadband projects for highways and motorways and optic fibre cable projects will provide 4G Long-Term Evolution (LTE) connectivity and backhaul connectivity to 3.5 million people. The projects will connect 187 Union Councils with 1,554 km of optic fibre cable and ensure seamless connectivity with 622 km of un-served road segments on the M-8 motorway and N-35 highway. These projects will enhance social equality, employment opportunities and digital literacy for the people of un-served and underserved areas and strengthen the foundations of digital infrastructure.

---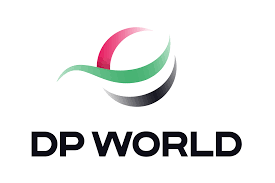 Dubai port operator to set up industrial park in Pakistan
Dubai-based global logistics and port terminal operator DP World working at Karachi port, is planning to set up an industrial park in Pakistan to attract global investors. Sheikh Sultan bin Sulayem, Chairman of the port terminal operator, said he was interested in setting up industrial parks in Pakistan, where there was no dearth of human resource. Sheikh Sultan arrived in Pakistan on Sept 23, to assess the scale of a climate disaster that hit the South Asian country after the onset of monsoon rains in mid-June. The subsequent floods have killed more than 1,600 people, affected 33 million and inundated a third of Pakistan, including 4 million acres of standing crops. The chief of DP World, which already operates a container terminal at the Karachi port, said Pakistan had a huge investment potential and availability of human resource. "The vision I have is to open industrial parks in Pakistan which will be equipped with modern infrastructure," he said. "Human resource is no problem in Pakistan as the country has many highly educated engineers, who will work in these industrial parks."

---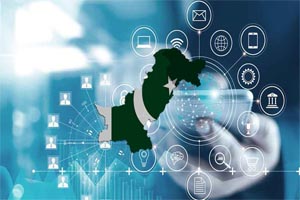 Pakistan's earns $199 million from IT services' export during July 2022
Pakistan earned US $199.100 million by providing different Information Technology (IT) services in various countries during the first month of current fiscal year 2022-23. This shows growth of 1.58 percent as compared with US $ 195.996 million earned through provision of services during the corresponding period of last fiscal year 2021-22, Pakistan Bureau of Statistics (PBS) reported. During the month under review, the computer services grew by 5.77 percent as it surged from US $150.456 million last year to US $159.140 million during July 2022. Among the computer services, the exports of software consultancy services witnessed a decrease of 27.40 percent, from US $0.219 million to US $0.159 million this year while the export of hardware consultancy services however increased by 8.77 percent, from US $53.830 million to US $58.551 million. The export of repair and maintenance services declined by 95.68 percent from US $0.162 million to US $0.007 million whereas the export and imports of computer software services witnessed an increase of 31.41 percent, from $35.039 million to $46.044 million. In addition, the exports of other computer services dipped by 11.15 percent from US $61.206 million to US $54.379 million. Meanwhile, the export of information services during the month under review also decreased by 6.45 percent by going down from US $0.310 million to US $0.290 million.

---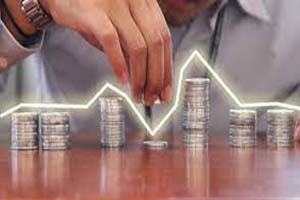 Current Account Deficit falls to $0.7 billion in August
The current account deficit shrank to $0.7 billion in August compared to $1.2 billion in July 2022, largely reflecting a continued moderation in overall imports, a data released by State Bank of Pakistan (SBP). Cumulatively, in Jul-Aug of current fiscal year (FY23), Current Account Deficit (CAD) declined by $0.5 billion to $1.9 billion compared to the same period last year mainly due to increase in exports by $0.5 billion and contraction in imports by $0.2 billion. According to the data, the exports of goods rose from US$ 2.34 billion in August 2021 to $2.81 billion in same month of current fiscal year. The imports of goods decreased from $5.96 billion to $5.75 billion in the month under review. The overall trade deficit also shrank to $2.94 billion as compared to the deficit of $3.63 billion in August 2021. Similarly, the trade deficit in services, also shrank to $361 million in August as compared to the deficit of $388 million in same month of previous year. Deficit of primary income declined to $168 million in August 2022 as compared to $377 million in same month of the previous year. The combined deficit of goods, services, and primary income also declined to $3.3 billion in the corresponding month while during same month of last year, the deficit was recorded at $4.016 billion.

---


© 2022 Alpine Marine Services Private Limited
all rights reserved