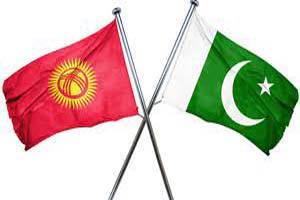 Pakistan to ink PTAs with Kazakhstan, Kyrgyzstan
Minister for Commerce, Syed Naveed Qamar said that Pakistan will sign preferential trade agreements with Kazakhstan and Kyrgyzstan similar to those signed with Uzbekistan and Afghanistan. He said this while addressing a three-day Peer Learning Initiative on Single Windows Implementation and Management, organized by the International Trade Centre in the framework of the European Union (EU) funded Ready 4 Trade Central Asia (R4TCA) and hosted by the Pakistan Single Window. The event brings together public and private sector customs and trade experts from Kazakhstan, the Kyrgyz Republic, Tajikistan, and Uzbekistan to share their knowledge, experiences, and regional best practices for the development and implementation of the national single window.

---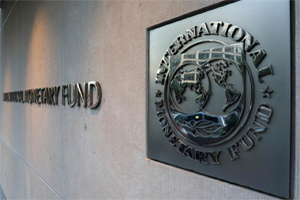 IMF projects decline in govt gross debt
The International Monetary Fund (IMF) has projected a decline in the government gross debt for Pakistan from 77.8 percent of Gross Domestic Product (GDP) in 2022 to 71.1 percent in 2023. However, the fiscal year 2022-23 projections for Pakistan are based on information available as of the end of August 2022 and do not include the impact of the recent floods. According to the IMF report, "Fiscal Monitor, Helping People Bounce Back," the net debt for Pakistan is projected to decline from 71.5 per cent of the GDP in 2022 to 66.1 per cent in 2023.

---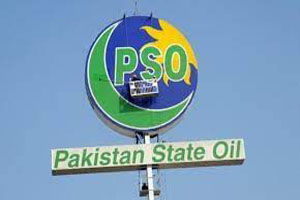 PSO wins $14.6m arbitration against LNG supplier Gunvor
Pakistan State Oil (PSO) has won about $15 million arbitration award against an international energy trader, Gunvor International BV, for excess port charges on account of liquefied natural gas (LNG) supplies over the past few years. Pakistan's state-run fuel supplier and Geneva-based Gunvor signed a five-year contract for the supply of 100 million cubic feet per day (mmcfd) of LNG in 2015-16. Soon after the supply agreement expired in December 2020, Gunvor took the matter to the London Court of International Arbitration (LCIA) against PSO. After almost 21 months of proceedings, the LCIA last week handed down an award in favour of PSO along with $14.6m and other legal and arbitration costs. This is perhaps the only arbitration success Pakistan entities secured over the last two decades.

---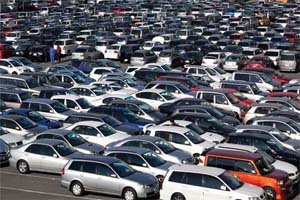 Car sales crash amid escalating prices
Auto sales, including those reported by companies that aren't members of the Pakistan Automotive Manufacturers Association, declined in September by seven per cent on a month-on-month basis to about 13,000 units. According to data, auto sales dropped 51pc on an annual basis amid escalating prices, expensive auto financing and low purchasing power of consumers. The latest numbers take the first-quarter sales to 34,472 units, down 50pc from a year ago. Other reasons for the sharp decline in car sales is the restrictions imposed by the State Bank of Pakistan on the imports of completely knocked-down (CKD) kits. The nationwide floods have also dampened auto demand in the rural areas. Data showed all auto companies reported declines in sales on a monthly basis with the sole exception of Pak Suzuki Motor Company Ltd.

---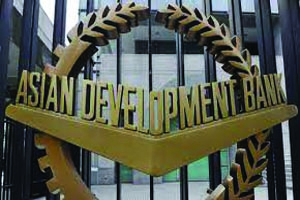 Additional financial commitments to Pakistan
Pakistan had secured an additional $4 billion in funds from multilateral lenders. The Asian Development Bank is expected to disburse $1.5 billion, the Asian Infrastructure Investment Bank $500 million, World Bank $1 billion, and about $1 billion from the United Nations in flood aid. With these additional financial international commitments to Pakistan in the wake of devastating floods will offset any current account deterioration and delays in the issuing of $2 billion in bonds, central bank officials told a briefing.

---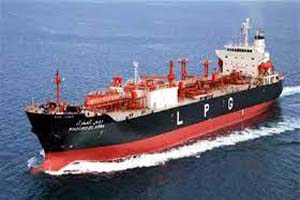 Procurement of 100,000MT LPG
Ministry of Energy (Petroleum Division) in a letter of September 30, 2022 requested Public Procurement Regulatory Authority (PPRA) to allow exemption to SSGC-LPG (Pvt.) from November 2022 to March 2023 from PPRA rules meant to allow SSGC LPG Limited (SLL) to procure approximately 20,000 MT LPG per month and procure additional 100,000 LPG cylinder to market this additional Volume of LPG.

---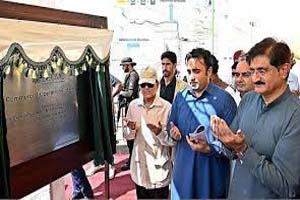 Thar Coal Phase II – commercial operations
Prime Minister Shehbaz Sharif on 10th Oct said amid skyrocketing fuel prices, the inexpensive energy production from Thar Coal Mines Project would prove to be a game-changer of development for the entire country. The Thar Coal Project, he said, could help the government save up to $6 billion as the expenditure on the import of energy including petrol and liquid petroleum touched $24 billion. Addressing the inauguration of commercial operations of Phase-II of Sindh Engro Coal Mining Company (SECMC) during his visit to Thar Coal Mines Block-II, he said the Thar Coal Project was high on the agenda for the government in view of reduced cost of power generation.

---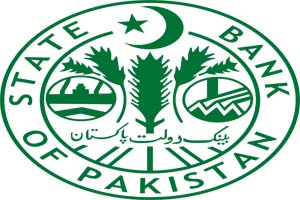 State Bank of Pakistan maintains Policy Rate at 15%
State Bank of Pakistan (SBP) in its Monetary Policy Statement (MPS) has decided to keep the policy rate unchanged at 15% which is in line with market expectations. SBP in its last monetary policy stated that it will be taking a pause to assess the impact of monetary and fiscal tightening measures taken by the central bank and federal government. It further highlighted that the future policy decisions will be data driven. To recall, SBP had cumulatively increased the policy rate by 800bps in FY22 due to rising CPI inflation and increasing current account deficit. Since the last monetary policy statement, CPI inflation improved to 23.2% YoY in Sep 2022 after increasing by 27.3% in Aug 2022 and 24.9% in July 2022. Similarly, current account deficit during Aug 2022 slowed down to US$703mn as against US$1.2bn in July 2022 and US$2.2bn in June 2022. Key economic forecast: SBP stated that FY23 GDP growth could fall to 2% lower from its previous forecast of 3%-4%, mainly due to downward revision in Agriculture growth post floods. SBP maintained its Current Account deficit forecast of around 3% of GDP (~US$9-10bn) in FY23 as against US$17bn (4% of GDP in FY22). Due to floods and higher food prices, inflation in FY23 could remain somewhat above the pre-flood projection of 18-20%. For FY24, it is expected to fall in range of 5-7%.

---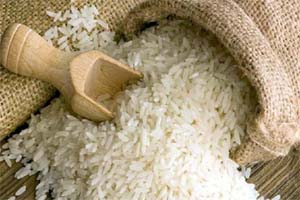 Pakistan poised to achieve rice export target
Despite climatic damage to major crops like cotton and wheat, most of the rice crop has remained unhurt by flood devastation and Pakistan is poised to achieve its export target of 4.8 million tons this season. It is really a blessing that the cash crop of rice has survived the onslaught of floods, while most of the other summer crops have been destroyed, say rice exporters. "Pakistan has not lost its rice crop. Damages are minimal," Rice Exporters Association of Pakistan (REAP) Chairman Chela Ram Kewlani told. "Pakistan is in a position to meet the rice export target, which is almost equal to the exports made last year. The country exported 4.8 million tons of rice last year," he said. "Despite the floods and various other challenges being faced by the economy, exporters are gearing up for rice shipments as much as possible." According to REAP's record, Pakistan's total rice crop is around 9 million tons. Of this, 4.5 million tons are exported and the remaining 4.5 million tons are sold in domestic markets.

---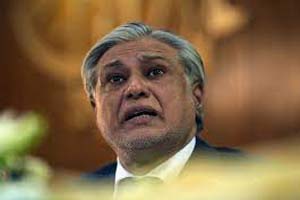 Govt will not seek Paris Club debt restructuring: Dar
Finance Minister Ishaq Dar said Pakistan will not seek debt restructuring from Paris Club creditor nations, as he seeks to restore market confidence after a credit rating downgrade. "We have decided not to go to Paris Club," Dar said while addressing a press conference in Islamabad, adding that in consultation with Prime Minister Shehbaz Sharif it was decided that it wasn't in the nation's interest to ask for a restructuring. "We will fulfil all sovereign [debt] commitment," he said. Dismissing market rumours that the government might extend maturities for its bonds, Dar said the country will fulfil all multilateral, international and bond obligations.

---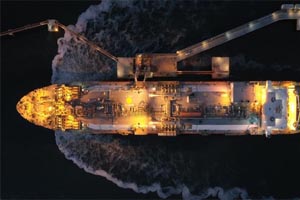 LNG tenders fail to fetch bidders
Pakistan's Liquefied Natural Gas (LNG) shortages appear prolonging for years as it failed to attract any bidder for a long-term contract because of tight international market conditions. The state-run Pakistan LNG Limited (PLL) on 3rd October announced the results of two tenders for a total of 72 LNG cargos after a month-long extension in deadline and said it did not receive any bid. The PLL had originally floated the tender for 72 cargos — one cargo a month. This was to be in the shape of one tender for two lots — for first year January 2023 to December 2023 and then five years from January 2024 to December 2028. The split was then modified to first lot of 24 cargos from January 2023 to December 2024 and second lot of 48 cargos from January 2025 to December 2028 on the desire of prospective bidders. To facilitate bidders, the deadline was also extended to October 3. However, no bidder came back with a bid for either slots, indicating LNG was not available in the spot market as Europe booked all surplus cargos to make up for its energy shortages arising out of blockade of Russian gas supplies. Because of Nordstream disruptions, Germany is in advanced stages of development of at least four floating LNG terminals on war footing and has been booking longer term contracts in the Middle East at record prices touching $40 per million British thermal unit (mmBtu).

---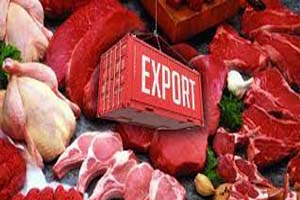 Saudi investment company eyes 30% stake in Pakistani meat exporter
Pakistani meat processor The Organic Meat Company Ltd. (TOMCL) announced that a Saudi investment company, which invests in agricultural commodities, has expressed its intention to acquire a 30% stake in TOMCL. The company informed that SALIC has appointed PricewaterhouseCoopers (PwC), an audit firm, to conduct due diligence of TOMCL. The Pakistan meat exporter shared that the proposed investment is currently in a discussion phase and no binding arrangements of any kind have been agreed upon with SALIC. "The proposed investment will be subject to inter alia an agreement on the commercial terms and conditions and obtaining all applicable internal and external approvals," it added. SALIC was established by Royal Decree in 2009 as a Saudi joint-stock company owned by the Public Investment Fund.

---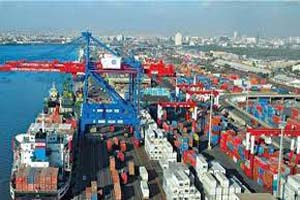 Trade deficit narrows by 21.42% as exports increase to $7.125 billion in Q1
The trade deficit witnessed a decline of 21.42 percent, with a considerable decline in imports and upward trend in exports during the first quarter (Q1) of the current fiscal year as compared to the corresponding period of last year. The exports during July-September (2022-23) were recorded at $7.125 billion against the exports of $6.996 billion in July-September (2021-22), showing a growth of 1.84 percent, according to data released by Pakistan Bureau of Statistics (PBS). On the other hand, the imports into the country decreased by 12.72 percent during the period under review by going down from $18.715 billion last year to $16.334 during the current year. Based on the figures, the trade deficit was recorded at $9.209 billion this year against the deficit of $11.719 billion last year, showing decline of 21.42 percent, according to the data. Meanwhile, on year-on-year basis, the exports from the country witnessed a slight decline of 0.91 percent and were recorded at $2.387 billion in September 2022 against the exports of $2.409 billion in September 2021. The imports also decreased to $5.269 billion in September 2022 from $6.563 billion in September 2021, showing decline of 19.72 percent. On month-on-month basis, the exports during September 2022 declined by 3.83 percent when compare to the exports of $2.482 billion in August 2022.

---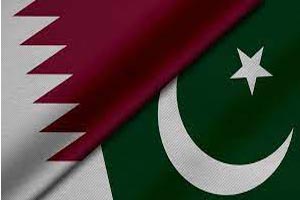 Qatar to invest in country's energy, trade, other sectors
The Ambassador of the State of Qatar, Sheikh Sauod bin Abdulrahman bin Faisal Al-Thani, here expressed his government's intention to invest in various sectors of Pakistan economy, especially in energy, trade and businesses. The investment would help further strengthening the bilateral economic ties between both of the countries, the ambassador said during a call on meeting with the Federal Minister for Finance and Revenue, Senator Mohammad Ishaq Dar. On the occasion, Ishaq Dar highlighted the long-standing mutual relations between both brotherly countries. He also shared that the incumbent government was pursuing various reforms for providing greater facilitation to investors and businesses in Pakistan. He also apprised the ambassador about the available lucrative investment opportunities in various sectors of Pakistan and welcomed Qatar Investment Authority's plans to invest $3 billion in various commercial and investment sectors in Pakistan. Dar while welcoming the investment proposals, assured the Ambassador of his full support and cooperation.

---


© 2022 Alpine Marine Services Private Limited
all rights reserved