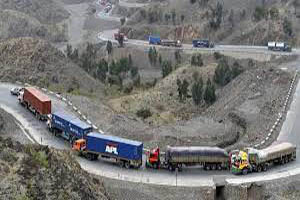 Fast-track clearance for Afghan imports
Pakistan will soon establish fast-track clearance services for coal imports from Afghanistan, after having established fast-track clearance of perishable items. Sources within the Pakistani embassy in Kabul told that Pakistan is taking extra measures to facilitate its neighbour and all departments have been directed to ensure facilitation. In the last five months from July to October, the volume of trade between the two countries has reached $600 million and it is hoped that by the end of this financial year, total trade touches one billion dollars. The government has directed all departments, at the five crossing points, to facilitate trade, the movement of Afghan nationals and humanitarian flows. "Pakistan has already facilitated the entry of Afghan vehicles with the granting of temporary exemption documents that allow Afghan vehicles to go without checking to Karachi for one month," said the source.

---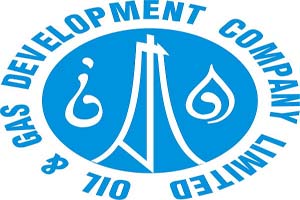 Oil reserves discovered from Lockhart: OGDCL
Pakistan's largest oil and gas exploration company, announced the discovery of oil reserves from its exploratory well – Toot Deep-1 Well – located in the Attock district of Punjab. OGDCL, being the operator of the Toot Mining Lease, with 100% working interest has discovered oil from the Lockhart formation at Toot Deep-I Well. Based on interpretation results of open hole logs data, Lockhart Formation has successfully tested oil at the rate of 882 barrels per day (bpd) and 0.93 million standard cubic feet per day (mmscfd) gas at Well Head Flowing Pressure (WHFP) of 600 pounds per square inch (psi) at 32/64" choke size. The Toot Deep-1 Well was spudded-in on December 25, 2020, and drilled down with a total depth of 5,545 meters in Tobra Formation. "The latest oil discovery further extends the hydrocarbon play area in the Pothohar basin," said the OGDCL statement.

---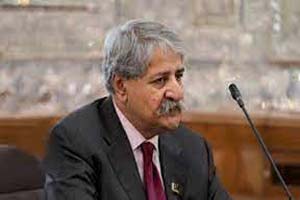 Discussion on GSP Plus with INTA head
Federal Minister for Commerce Syed Naveed Qamar said that he had a positive discussion on the Generalized Scheme of Preferences (GSP+) and cooperation with the head of the international trade committee INTA Bernard Lange. In a tweet, the minister said that he discussed the matter with the chair of the International Trade Committee (INTA), Bernd Lange who was accompanied by INTA member Maximilian Krah. "Positive discussion on GSP+ and cooperation with the chair of international trade committee INTA Bernd Lange and Maximilian Krah, member INTA", the minister tweeted. "Frank discussion with Naved Qamar on EU-Pakistan relations, covering labour and human rights, GSP+, global gateway as well as China's role and influence in the region," Bernd Lange also said in a tweet. He said that there was a lot of space for the EU to step up and resume a more visible role in Pakistan and South Asia.

---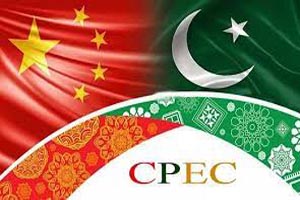 Pakistan proposes to include climate change sector in CPEC
Pakistan on Monday proposed the inclusion of "Water Resources Management & Climate Change" as new area of cooperation under the framework of China Pakistan Economic Corridor (CPEC) for efficient water resources management, development of climate resilient infrastructure. The proposal was made in the third meeting of Joint Working Group (JWG) between the government of Pakistan and People's Republic of China was held on October 24, to review the long-term plan of China Pakistan Economic Corridor (CPEC). The meeting reviewed and summarized the implementation status of the CPEC projects and deliberated upon the future course of action with regard to implementation of the CPEC long-term plan. Both sides expressed satisfaction on steady progress made on various projects and agreed to start deepening the work done and then execution of the second phase of CPEC, which is focused on Agriculture Cooperation, Industrial Cooperation, Science & Technology, Information Technology and Socio-Economic Development.

---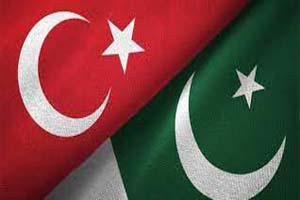 Turkey eyes US$ 5 billion bilateral trade potential with Pakistan
Turkey wants to increase bilateral trade with Pakistan to at least $ 5 billion in the next 2-3 years as both countries have good potential to further enhance two-way trade volume in many items. This was stated by Dr Mehmet Pacaci, Ambassador of Turkey while talking to a delegation of Islamabad Chamber of Commerce and Industry that called on him in his office led by its president. Nurettin Demir, Commercial Counsellor of Turkey Embassy was also present in the meeting. The envoy appreciated the initiative of ICCI for organizing an International Housing Expo in collaboration with the Ministry of Housing & Works and assured that Turkish companies in Pakistan shall participate in the Expo whereas the companies and dignitaries from Turkey would also be encouraged to join the Expo.

---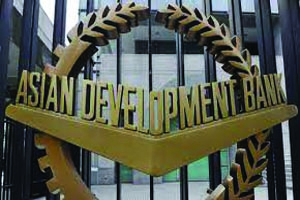 Accord signed with ADB for $1.5bn loan
Asian Development Bank (ADB) on Oct 24, signed an agreement with Pakistan to provide a $1.5 billion loan for budgetary support and help flood-related rehabilitation and reconstruction activities. The loan agreement was signed by ADB's Country Director Yong Ye and Secretary of Economic Affairs Division (EAD). The loan, provided under ADB's Building Resilience with Active Countercyclical Expenditures (BRACE) Programme, will help fund the government's $2.3bn countercyclical development expenditure programme designed to cushion the impacts of external shocks, including the Russian invasion of Ukraine. The $1.5bn loan is aimed to provide social protection, promote food security, and support employment for people amid devastating floods and global supply chain disruptions. The approved loan would be disbursed next week and is expected to help build the foreign exchange reserves and rein in the rupee's depreciation. Pakistan's total foreign exchange reserves declined to $13.25bn as of Oct 14 which included SBP's holdings of $7.597bn, equivalent to about five weeks of controlled imports. The ADB said in a statement that the financing will provide the fiscal space needed for the government to implement its countercyclical development expenditure package, which is designed to target the poorest families in Pakistan who are often disproportionately affected in times of crisis. The government's support includes specific measures to promote gender empowerment and climate change adaptation, which have become even more important in light of the recent floods.

---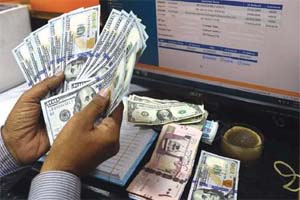 Current account deficit shrinks 37% to $2.2bn in first quarter of FY23
Pakistan's current account deficit narrowed 37% to $2.2 billion in the first quarter of the current fiscal year as a result of lower imports and a rise in exports, the central bank data showed. Exports of goods increased 5% to $7.6 billion in July-September FY2023 while imports of goods fell 8% to $16.1 billion. "In September, the current account deficit (CAD) declined for the 3rd month in a row. It fell to $0.3 billion, less than half the level in August. In Q1FY23, the CAD has fallen to $2.2 billion from $3.5 billion in Q1FY22, mainly reflecting a decline in imports," the SBP said on its official Twitter handle. Analysts said the decline in the current account gap was due to falling demand caused by administrative measures and lower energy imports. The SBP also kept a strong check on imports. The impact on the current account deficit is likely to be muted, with pressures from higher food and cotton imports and lower textile exports largely offset by slower domestic demand and lower global commodity prices, the SBP said in its latest monetary policy statement issued on October 10. "Looking ahead, the floods are likely to result in greater need for some agricultural imports such as cotton and a few perishable food items. At the same time, exports of rice and textiles are likely to be negatively affected," the SBP said. However, these adverse impacts could to a large extent be offset by downward pressures on the import bill from lower domestic growth and falling global commodity prices and shipping costs.

---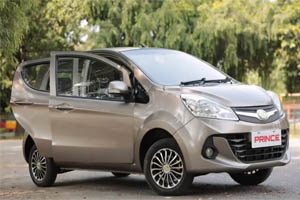 Auto financing drops for third straight month
The amount of outstanding auto loans decreased for the third consecutive month at the end of September, data released by the State Bank of Pakistan (SBP) showed. The outstanding financing for vehicles stood at Rs397.4 billion at the end of last month, down roughly Rs2bn from August. The month-on-month decline becomes more pronounced by excluding the auto loans that banks extended to their own employees. Auto financing has shrunk by more than Rs17bn or 4pc since the beginning of 2022-23. There're three major reasons for a continuous drop in auto financing. One, car prices shot up as soon as the government and the SBP took measures to restrict the outflow of dollars by curbing imports. New cars became prohibitively expensive because local assembling depends heavily on imported kits and parts. Two, rising inflation prompted the SBP to increase the policy rate, which serves as benchmark for all consumer loans. Interest rates nearly doubled, discouraging potential car buyers from making new purchases through bank loans. The third reason for the decline is that the SBP rolled out a set of measures specifically meant to reduce car financing. the SBP also reduced the auto loan repayment tenor while doubling the minimum down payment required for a bank-financed vehicle. All these measures, along with high inflation, have contributed towards dampening the demand for auto financing in recent months. Analysts believe the drop in auto financing is partly responsible for the overall decline in car sales, which shrank 7pc on a month-on-month basis to about 13,000 units in September.

---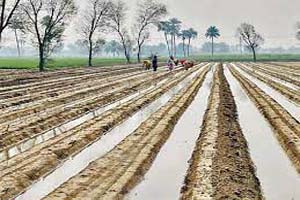 Soybean farmers assured of support
Innovation and optimisation of the Chinese strip intercropping technology have been achieved in Pakistan, which won high praise from Punjab Governor Engineer Muhammad Balighur Rehman in a recent meeting held at the Islamia University of Bahawalpur. The governor assured agriculturists of his office's full support for the promotion of soybean production in Punjab through the strip intercropping technology. "Efforts of Professor Athar Mahboob, Vice Chancellor Islamia University of Bahawalpur, are commendable for establishing the research institutes, e.g. the National Research Centre for Intercropping," he stated. "The institute can find solutions to the local problems and bring farmers out of the quagmire of exhausting crop systems (mono-cropping systems)," he added. In August 2021, the National Research Centre for Intercropping was jointly established by the Sichuan Agricultural University and the Islamia University of Bahawalpur. During the meeting, Punjab governor emphasised the need for transferring the strip intercropping technology to farmer fields. He declared the intercropping technology as one of the best and feasible agricultural production strategies for local soybean production to rein in the increasing import bill. Balighur Rehman announced that he would regularly use his office to educate the policymakers and farmers about the highly productive and sustainable cropping technology.

---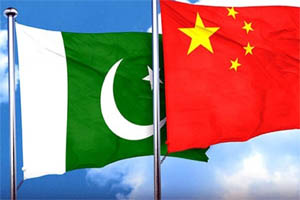 PM's upcoming China visit
The government is reportedly finalising drafts of over a dozen pacts including rescheduling of Chinese loans, opening of accounting in RMB and cyber security, to be signed during the maiden visit of Prime Minister Shahbaz Sharif to China next month. Some of the Agreements/ Memorandum of Understandings (MoUs) to be signed are: (i) (10,000MWp solar projects; (ii) procurement of Liquefied Natural Gas (LNG); (iii) debt restructuring; (iv) ML-1; (v) Karachi Circular Railway; (vi) Agriculture; (vii) opening of RMB Account;( viii) cyber security; (ix) flood relief and rehabilitation; and (x) relocation of Chinese industries in the SEZs. On October 11, SAPM Syed Tariq Fatemi, on the instructions of the Prime Minister, invited Advisor to Prime Minister on Establishment Ahad Cheema, Special Assistant to the Prime Minister Dr Jehanzeb Khan and Zafaruddin Mahmood to meet the Chinese ambassador to firm up preparations for the Prime Minister's upcoming visit to Beijing next month.

---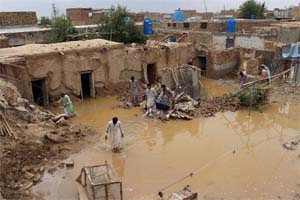 Pakistan receives only $88m assistance against $816m flash appeal
In response to the UN-Pakistan joint flash appeal of $816 million, Pakistan has received only $88 million support in cash and kind despite securing commitments of $111 million. Top official sources confirmed the government is going to launch a detailed report of Post Disaster and Need Assessments (PDNA) amounting to $32 billion with expectations that the international donors would make generous contributions in donors conference likely to be organised by French President for Pakistan's flood-victims. So far, the response of international community is discouraging. The UN Secretary General's $816 million flash appeal for rescue and relief operations generated over $200 million verbal pledges. However, the committed assistance was shrunk to $111 million. Of them, only $88 million were disbursed in shape of kinds and cash, said the sources.

---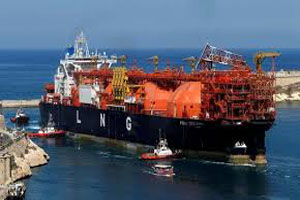 Additional LNG, LPG secured for winter peak
State Minister for Petroleum Musadik Malik said the government had arranged two additional cargoes of liquefied natural gas (LNG) — one each in January and February — that would help better manage energy shortages in the coming winter peak with the support of additional imports of liquefied petroleum gas (LPG). "It would not be free for all but the situation would be much better than last winter," he said. "We are trying our best to arrange more LNG to provide as much relief to the people as possible," he said while alleging that winter gas supply had become challenging because of the incompetence of the previous government which did not book LNG when it was available at $2 or 4 per unit which was not available now even at $40 per unit. Those cargoes of $30-40 million are now beyond $140 million and not available in the market, he said. Mr Malik said the public sector energy companies — Sui Southern Gas Company (SSGC), Sui Northern Gas Pipelines Ltd (SNGPL), Pak-Arab Refinery Co (Parco) and Pakistan State Oil (PSO) had been directed by the government to arrange additional LPG imports to cope with a gas shortage in winters.

---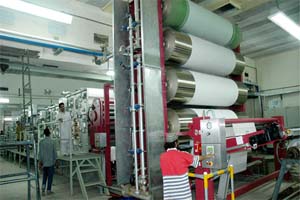 Textile exports increase by 3.68% to $4.58 billion in Q1
The exports of textile goods increased by 3.68 percent during the first Quarter (Q1) of the current fiscal year as compared to the corresponding period of last year. The textile goods' exports were recorded at $4,583.610 million in July-September (FY2022-23) against the exports of $4,420.883 million in July-September (FY2021-22), showing growth of 3.68 percent, according to the latest data released by Pakistan Bureau of Statistics (PBS). The textile products that contributed in trade growth included cotton cloth, the exports of which grew by 4.21 percent to $580.524 million from $557.081 million while the exports of knit wear increased by 15.40 percent, from $1,144.587 million to $1,320.897 million. Likewise, the exports of tents, canvas and tarpaulin increased by 40.56, from $21.177 million to $29.766 million, ready-made garments by 5.85 percent, from $861.169 million to $911.514 million and art, silk and synthetic textile by 0.35 percent from $107.947 million to $108.321 million. The exports of raw cotton witnessed cent percent growth by growing to $5.908 million, according to PBS data. The textile goods that witnessed negative growth in trade included cotton yarn, the exports of which declined by 18.14 percent, from $ 288,617 million to $ 236,263 million.

---


© 2022 Alpine Marine Services Private Limited
all rights reserved