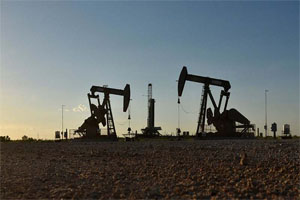 OGRA opens LNG imports, sales to private sector
The Oil and Gas Regulatory Authority (Ogra), on 11th Nov, granted an RLNG sale licence to the Pakistan GasPort Consortium Limited (PGPCL), marking the first steps towards allowing the private sector a piece of the LNG imports and sales pie. Currently, state owned companies like Pakistan LNG Limited (PLL) and Pakistan State Oil (PSO) import LNG and gas utilities, and sell the commodity to customers. Ogra currently owes PSO over Rs300 billion due to the non-recovery of bills from domestic consumers who consumed gas during the last winter seasons. The previous governments had diverted LNG to the domestic sector in the winter seasons resulting in circular debt piling up. While the private sector has been trying to import and market LNG for years, the monopoly of state-run companies has remained a major obstacle. PGPCL has an LNG terminal with a capacity of 750 mmscfd RLNG, of which the government has allocated 600 mmcfd. The PGPCL management has been trying to utilise its own surplus capacity but has failed so far due to the involvement of the government. "The licence plus agreement between PLL and PGPCL signed on August 3, 2022 will facilitate the first ever private sector LNG import and RLNG sale, thus opening the market to competition and more efficient practices," said an industry official.

---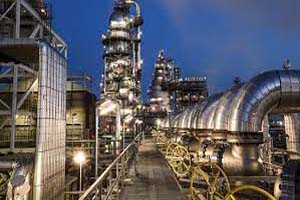 Pakistan Refinery to stop HSFO production in 5 years
Pakistan Refinery Limited (PRL) would reduce the production of high sulphur furnace oil (HSFO) to zero in the next four to five years under its refinery up-grade and expansion project. "We have made turnaround by brining change in crude recipe and become pioneer by being the first refinery to go for expansion and upgradation," two top officials of PRL informed. PRL contributed 12 percent or 1.2 million tonnes in the total production of petroleum products, which was 10.2 million tonnes in 2021-22. Officials said that production of valuable high speed diesel (HSD) and petrol started in 2012-13 to cut HSFO production. Refinery expansion and upgrade project (REUP) was approved on December 27, 2021 and is expected to be completed in 2026-27. The benchmarks of REUP are production of EURO V compliant HSD and MS/Petrol, installation of Deep Conversion Refinery Technology to reduce production of HSFO and expansion of capacity from 50,000 barrels per day to 100,000bpd. Upon the completion of the project, the production of liquefied petroleum gas (LPG) would be raised to four percent from the existing one percent whereas four percent propylene would be produced, which was now zero percent.

---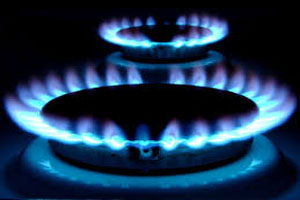 Gas rationing unavoidable this winter
Petroleum Division on Nov 10th, told a parliamentary panel that there was no option but natural gas rationing in the coming winter in view of the increasing shortage every year. Testifying before the National Assembly's Standing Committee on Petroleum, Additional Secretary made it clear that every effort would be made to ensure gas supply to domestic consumers for three hours in the morning, two hours in the afternoon and three hours in the evening. "There would be no gas supply (to household consumers) for 16 hours," he said, adding that natural gas was scarce in the country and the coming winter was quite difficult in terms of gas availability and hence could be provided only three times a day to domestic consumers for cooking. Regarding the diversion of liquefied natural gas (LNG) to household sector as had been the practice in the past, the secretary petroleum said the authorities could not purchase expensive LNG and sell it cheaper and LNG was not available at higher rates either.

---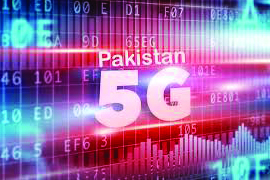 IT minister gives new date for 5G launch
The government is expected to launch 5G technology in July next year, which was earlier announced to be done by December. IT and Telecommunications Minister while announcing the new date vowed that the initiative would help further boost the IT industry and its export at an exponential rate. Addressing a ceremony at the UBIT Career Fest 2022, the minister was confident the fresh deadline for the launch of the 5G technology would be met without any further delay. "Our IT industry has already witnessed robust growth," he said. "As compared to the other 43 ministries of Pakistan, the highest increase in exports has been registered by the IT and telecommunication sector. The exports of other ministries increased by 2 to 3pc only over the last couple of years while the exports of IT and telecom jumped by 47.44pc during the same period. "It reflects the potential which we need to capitalise on," the minister remarked. He said that future job needs can be met with the cooperation of industry and universities as the young IT graduates can grab the growing opportunities being offered by the IT companies amid huge funding of $373 million from the government for the startups.

---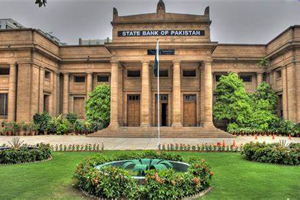 Interest out of banking sector
In a pre-recorded video message, Finance Minister announced that the State Bank of Pakistan (SBP) and the National Bank of Pakistan (NBP) would be immediately withdrawing appeals against an April decision of the FSC in which it gave the government five years to eliminate Riba (interest-based) banking from the country. "With the permission of Prime Minister and consultations with the SBP governor, I am announcing a decision of the PDM [Pakistan Democratic Movement] government that both the SBP and NBP would withdraw their appeals filed in the Supreme Court of Pakistan against the FSC order within the next few days," finance minister said. In December 1991, the Federal Shariat Court declared interest-based banking in all forms and manifestations against the teachings of Islam and set a deadline for its elimination in the country by June 1992. On April 28 this year, the FSC noted that enough time had lapsed since 1991 to develop the country's banking system and the national economy into an equitable, asset-based, risk-sharing and interest-free system. It declared the prohibition of Riba in all forms and manifestations and directed the government in a conclusive judgment to eliminate interest from Pakistan by Dec 31, 2027.

---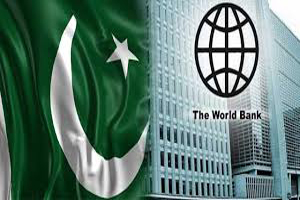 Pakistan needs $348bn for climate and development challenges: WB
The World Bank has estimated that the total investment needs for a comprehensive response to Pakistan's climate and development challenges between 2023 and 2030 amount to around $348 billion which is equal to 10.7 per cent of cumulative GDP for the same period. This consists of $152bn for adaptation and resilience and $196bn for deep de-carbonisation, reveals the Country Climate and Development Report for Pakistan released by the World Bank at the COP27 in Sharm El-Sheikh. The report warned that the combined risks from the intensification of climate change and environmental degradation, unless addressed, will further aggravate Pakistan's economic fragility, and could ultimately reduce annual GDP by 18 to 20 per cent per year by 2050. Between 6.5 and 9pc of GDP will likely be lost to climate change as increased floods and heatwaves reduce agriculture and livestock yields, destroy infrastructure, labour productivity, and undermine health. Additionally, water shortages in agriculture could reduce GDP by more than 4.6pc, and air pollution could impose a loss of 6.5pc of GDP per year, warns the report. A comprehensive climate-financing strategy will need to be developed with higher domestic resource mobilisation, more accountable and impactful allocation of public spending and higher levels of international climate finance.

---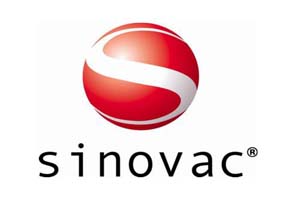 Sinovac Global to invest $200m in Punjab
Sinovac Global Vice President Gao Qiang, said that the company has decided to invest $200 million (about Rs45 billion) in setting up a factory in Punjab. Leading a Chinese delegation to meet with the Special Economic Zones Chairman, SM Naveed, and Pakistan China Joint Chamber of Commerce and Industry (PCJCCI) former president, Salahuddin Hanif, at the chamber's secretariat, Qiang said Sinovac Global is planning to set up a factory in Punjab that will manufacture plasma medicine products. It will also export medical items worth $500 million from Pakistan. "This project will create new employment opportunities and become a new example for Pakistan-China friendship," he added. The SEZ chairman welcomed the initiative saying that "The government has assured that Sinovac will be provided with land on a priority basis in the CPEC Industrial Estate in Faisalabad." "All the required facilities will be provided to the company," he said, adding that "the project will not only benefit Punjab but the whole country and will be carried forward on a fast-track basis to ensure early completion." "We would also like to thank the company for supplying vaccines to Pakistan during the Covid-19 epidemic," said Naveed. "Planning a factory to manufacture plasma medicine products in Punjab is a big step, and we hope that the project helps save lives of people on a massive scale," he added. The Secretary General of PCJCCI, Salahuddin Hanif said, "There is a dire need to take notice of the resources and provide maximum support to the developers in order to succeed and achieve our targeted goal."

---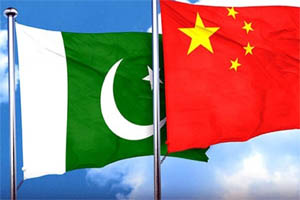 Pakistan, China ink yuan clearing deal
The central banks of Pakistan and China signed a memorandum of cooperation on yuan clearing in Pakistan, the Chinese central bank said in a statement without giving more details. The arrangement could pave the way for an alternative payment option for Pakistan, boosting yuan usage for cross-border transactions among Chinese and Pakistani enterprises and financial institutions. The development is being seen in the financial sector as something that might also help Pakistan buy discounted Russian oil, as the Chinese currency was acceptable to Russia. Pakistan is currently making oil payments in US dollars.

---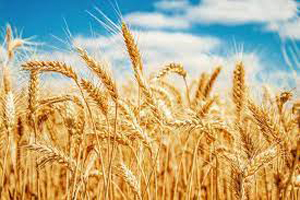 ECC okays import of Russian wheat
Pakistan on Monday formally decided to import 300,000 tonnes of wheat from Russia on a government-to-government (G2G) basis. The decisions were taken at a meeting of the Economic Coordination Committee (ECC) of the Cabinet presided over by Finance Minister. Regarding the import of wheat, the Ministry of Commerce presented a summary of the procurement of wheat from Russia on G2G basis. It said the M/s Prodintorg — a state-owned enterprise of the Russian Federation had offered a supply of 300,000 tonnes of specified milling wheat at the rate of $372 per tonne for shipment to Pakistan between Nov 1 to Jan 15, 2023. The Trading Corporation of Pakistan (TCP) confirmed that the Russian wheat was in line with the specifications of the Ministry of National Food Security and Research. It also reported that the bank details of M/s Prodintorg had been verified and confirmed that it was not an internationally sanctioned entity as of Oct 31, 2022. The TCP also reported that a memorandum of understanding (MoU) had also been signed and terms and conditions had also been mutually agreed upon for the contract to be formally signed by the TCP and Prodintorg for the supply of wheat under G2G arrangements. However, the bid validity that had expired during the processing period had also been extended to 1830 hours of Nov 1 — PST.

---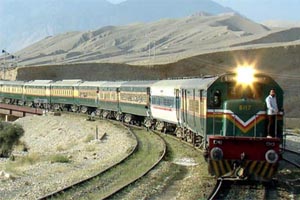 ECNEC approves modified PC-1 for ML-1 project worth $9.85 bn
The Executive Committee of National Economic Council (ECNEC) on Oct 31, considered and approved in principle Ministry of Railways modified PC-1 for up-gradation of Pakistan Railways existing Main Line-1 (ML-1) project at the total cost of US$ 9,851.079 million subject to recommendation of cost, technical details and preferably an equity participation financial model. Main Line -1 (ML-1) starts from Karachi, passes through Kotri /Hyderabad, Rohri, Multan, Lahore, Rawalpindi and terminates at Peshawar. The meeting of the ECNEC was held here under the chairmanship of Federal Minister for Finance and Revenue. ECNEC also considered and approved in principle Karachi Circular Railway (KCR) Project at total cost Rs. 292.4 billion with foreign share of Rs. 263.149 billion. The project envisages construction of 44- kilometer long and dedicated track of modern urban Railway in Karachi starting from Drig road, passes through areas including Gulshan-e-Iqbal, Federal B area, Liaquatabad, North Nazimabad, Nazimabad, SITE, and Liyari.

---


© 2022 Alpine Marine Services Private Limited
all rights reserved