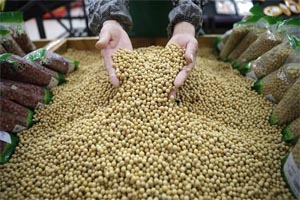 FTO recommends clearance of vessels carrying soybean consignments
The limbo of nine stuck-up vessels carrying soybean seed came to an end as Federal Tax Ombudsman (FTO) on 9th December, ordered the Customs intelligence to grant one-time clearance to nine vessels carrying soybean shipments stuck at Port Qasim, Karachi and sought a compliance report in the matter within seven days. As per details, nine ships carrying 0.48million metric tons of soybean and 0.12 million MT of canola have been blocked by Directorate of Intelligence and Investigation (I&I) Customs, Karachi and Department of Plant Protection which are waiting for clearing. According to the FTO's five recommendations, the federal government to give immediate written directions to the Secretary, M/o Climate Change under Rule 27 of the Biosafety Rules, 2005, to issue approval of deliberate release on one time basis as a special case under the provisions of Rules 20(2) of ibid on provision of assurance and undertakings from the importers/complainant and relevant stakeholders. Similarly, on issuance of one-time deliberate release order from M/o Climate Change, under Rule 20(2) of the Biosafety Rules, 2005, the DG DPP, Karachi to issue release orders of the nine stuck-up consignments of soybeans seeds at Port M. Qasim, Karachi. Likewise, Collector, Collectorate of Customs, Port M. Bin Qasim, Karachi, on receipt of Release Order from DPP, Karachi, immediately process the GDs (goods declarations) of the stuck-up consignment of soybean and issue out of charge orders on one-time basis, securing the stuck-up revenue as per law. More, the EPA (Environmental Protection Agency) and National Biosafety Committee to process the pending applications of the GMO soybean importers for grant of license, as per law, under Rule 11 of the National Biosafety Rules, 2005. Furthermore, report compliance within seven days, said recommendations of the FTO.

---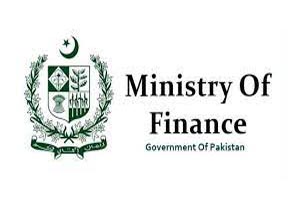 Govt says no chance of economic emergency
The Ministry of Finance rejected the speculations on supposed economic emergency proposals in the country. The Finance Division not only strongly rebuts the assertions made in the spread message but also categorically denies it saying there is no planning to impose economic emergency. "The message is unfor-tunately aimed at creating uncertainty about the economic situation in the country and can only spread by those who do not want to see Pakistan prosper". Creation and spread of such false messages is against the national interests in these times of economic hardships. A mere reading of the nine points mentioned in the message indicates how far-fetched those suggestions are. It is also quite inappropriate to equate Pakistan with Sri Lanka, given inherent strength and diversity in Pakistan's economy. The present difficult economic situation is mainly the result of exogenous factors like commodity super-cycle, Russia-Ukraine war, global recession, trade headwinds, federal government's increase in policy rates and devastation wreaked by unprecedented floods.

---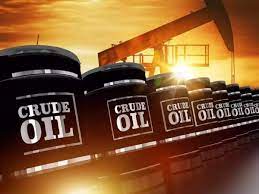 Pakistan to get crude oil, petrol, diesel from Russia on discounted price
Amid confusing news, such as, discounted Russian crude hit road block. A new version has emerged according to which, Minister of State for Petroleum Dr Musadik Malik termed his recent visit to Russia 'very successful' as the host country, in principle, had decided to provide crude oil, refined petrol and diesel to Pakistan at a discounted rate. "In addition, negotiations with private sector companies of Russia have been initiated for procurement of Liquefied Natural Gas (LNG), while talks for long term contracts with public sector companies of Russia have also been initiated to get LNG from their new plants," he said addressing a news conference. During the visit, he said fruitful discussions were also held on gas pipeline projects including establishing of Pakistan Stream Gas Pipeline, commonly known North-South (Lahore-Karachi) Gas Pipeline, and another a 'big gas pipeline' to get the commodity from Russian hydrocarbon deposits.Musadik Malik said an inter-governmental delegation of Russia, led by its Energy Minister, would visit Pakistan by January-mid [next month] to make progress on oil and gas sale-purchase agreements between the two countries.

---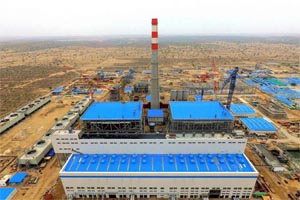 660MW unit of Shanghai Thar coal power plant connected with national grid
The first 660-megawatt unit of Shanghai Electric 1,320 MW Thar coal-based power plant has been connected to the national grid. This was stated by Federal Minister for Power Khurram Dastgir Khan in a tweet. The minister termed the addition of low-cost electricity from indigenous resources as a good news and added that it was the fruit of the China-Pakistan Economic Corridor (CPEC) initiative. Shanghai Electric is the sponsor of 2X660 MWs ultra-supercritical coal-fired power plants in Block-I of the Thar desert in Sindh province. The project also includes an integrated coal mine of 7.8 million tons per annum capacity. The other 660 MW unit will also be connected to the national grid by mid of December after which both units will collectively start contributing 1,320 MWs electricity to the national grid.

---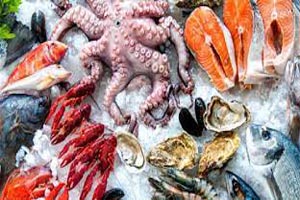 Pakistan's seafood exports to China up 41pc in Jan-Oct 2022
Pakistan's seafood exports to China topped $166.56 million, an increase of 41% in the month of January-October year-on-year, while last year it was $118.07 million, China Economic Net (CEN) reported quoting the General Administration of Customs of the People's Republic of China (GACC). GACC's data shows that in the first ten months this year, Pakistan's exports of frozen fish, commodity code (03038990), to China, crossed $45.47 million, which were $21.80 million during the same period last year. In terms of volume, in January-October more than 22331.728 tons of frozen fish were exported to China.

---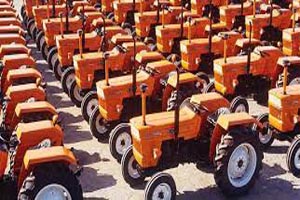 Tractor sales may decline 67pc
The sale of tractors during the financial year 2022-23 may plummet up to 67 percent on the back of catastrophic floods, inflation, and import restrictions on auto parts, Pakistan Association of Auto Parts and Accessories Manufacturers (PAAPAM) stated. According to PAAPAM, 60,000 units of tractors were sold in FY22, but the sale will barely touch 20,000 units in FY23. Recent heavy floods, overall inflation, rupee depreciation against the dollar, import restrictions on auto parts, delays in refunds of sales tax; all would contribute to a massive decline in the tractor sales, PAAPAM chairman said in an emergency meeting of the association. He further stated the government's latest policy of allowing duty-free imports of second-hand tractors would be the last nail in the tractor industry's coffin. PAAPAM urged the government to take adequate measures such as long-term loans at low markup to farmers for procuring tractors to save around 300 tractor vendors from a complete closure.

---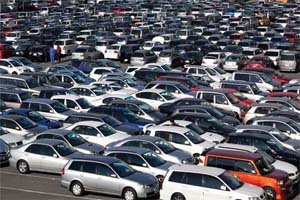 Auto financing drops for fourth consecutive month
The amount of outstanding auto loans decreased for the fourth consecutive month at the end of October, data released by the State Bank of Pakistan (SBP) showed. The outstanding auto financing stood at Rs345 billion at the end of last month, which is 0.1 per cent lower than the October 2021 figure of Rs346bn. The latest outstanding auto financing figure is 1.4pc lower than its September 2022 level. A massive increase in car prices, soaring interest rates, various measures by the SBP to slow down auto financing, plant shutdowns of various assemblers in the last few months owing to import curbs and delays in the delivery of vehicles have forced buyers to postpone their purchase decisions. However, some assemblers, especially Chinese and Koreans, have recently started offering ready delivery of vehicles on full payment after the clearance of their imported auto kits from the port. But high prices and a steep increase in the key interest rate last month may still hinder their sales. According to some experts, the government does not want to keep auto demand brisk. So it's attempting to curtail the imports of parts and accessories to help the fragile balance-of-payment situation.

---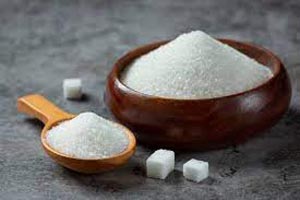 Govt considers allowing exports of 500,000T sugar
The government is considering allowing mills to ship out half-a-million of sugar instead of the one million tonnes demanded by the Pakistan Sugar Mill Association (PSMA), industry officials said. They said that the government was ready to give permission for exporting 500,000 tonnes of sugar to earn $250 million. At the same time, the government planned to keep local consumers insulated from the impact of price hikes. It should be noted that the Sugar Advisory Board (SAB), a federal tripartite recommendation body has held various meetings in the last two months to decide whether to give the export permission that the millers have been demanding. Although the SAB has not officially taken a decision, the top officials of the ministry of food security and finance ministry informed The News, "the ministers have unofficially informed and assured the PSMA to allow the export of 500,000 tonnes." A summary to this effect would be tabled before the Economic Coordination (ECC) of the Cabinet, where the permission would be granted to the millers. A government official when asked whether it would affect the local sugar prices, said that already the crushing season has commenced, and "we are expecting to get around 7 million tonnes of sugar production in the new season". Around a million tonnes of sugar is available in the stocks, the Federal Board of Revenue (FBR) documents revealed. Pakistan's local annual demand for sugar is around 6 million tonnes.

---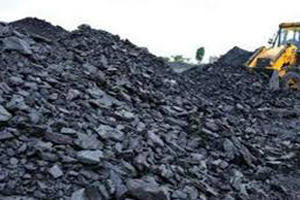 Coal importers making 'informal' payments to Afghan suppliers
Pakistani coal importers are making payments to their Afghan coal suppliers in an informal manner due to non-availability of formal channels. This was disclosed at a public hearing organized by National Electric Power Regulatory Authority (Nepra) to address some of the concerns raised by Independent Power Producers (IPPs) and coal suppliers in the existing approved guidelines for buying Afghan and non-Afghan coal on spot basis. The purpose of the hearing was to seek comments from stakeholders on how to optimize the existing spot purchase guidelines and bring in more competition.

---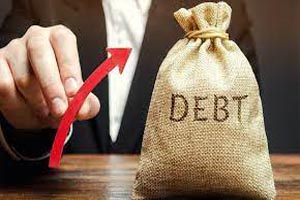 Govt debt stocks hit historic high of Rs50.152trn
The federal government's total debt (domestic and external) stocks crossed the Rs 50 trillion mark by the end of October 2022. According to the State Bank of Pakistan (SBP), the central government's total domestic and external debt stocks rose by 5 percent during the first four months of this fiscal year. With current increase, cumulatively, the central government's total domestic and external debt stocks rose to historical level of Rs 50.152 trillion at the end of October 2022 compared to Rs 47.784 trillion in June 2022, depicting an increase of Rs 23.673 trillion. Economists said that the country's debt burden is widening because of massive and continued borrowing from the domestic banking system and external resources to finance the fiscal deficit and external deficit. The federal government for the past many months is facing a serious financial crunch and completely relying on borrowing. The detailed analysis revealed that, during the period under review, the major increase was witnessed in the domestic debt, which rose by Rs 14.636 trillion.

---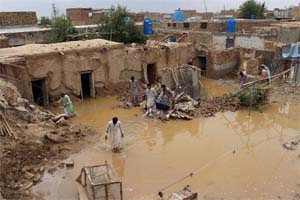 New estimates place flood losses at $46bn
Federal Minister for Planning, Development and Special Initiatives Ahsan Iqbal said that the total estimated cost of damages, loss and needs caused by the devastating floods is about $46.4 billion, besides the floods have raised the poverty rate by four percent pushing between 8.4 and 9.1 million people in poverty. "A conference of Friends of Pakistan will be organised on the 10th of next month to help build a climate-resilient country," said the minister, while speaking at the inaugural plenary of the 25th Sustainable Development Conference (SDC), organised by the Sustainable Development Policy Institute (SDPI) and jointly held alongside UNESCAP's 6th South and Southwest Asia High-level Political Forum and Policy Dialogue on SDGs. The minister called upon the regional countries to make joint efforts in achieving common goals of poverty alleviation, literacy, sustainable socioeconomic development, and mitigation of climate disaster impacts. The federal minister said that countries including Pakistan have been facing climatic risks, which have necessitated a climate adaptation and disaster risk management. Climate change is the biggest manmade natural disaster, which we are facing today, he added. He said Pakistan is among the top 10 countries worldwide most affected by climate change. He said the government played an instrumental role in the historic decision at COP-27 to establish a fund for loss and damage caused by climate disasters.

---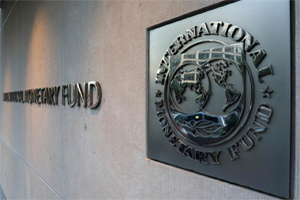 Stalemate on 9th review: IMF to stay engaged with govt on targets
The International Monetary Fund (IMF) will continue its dialogue and engagement with Pakistan on policies and reforms needed to keep bailout programme's targets on track and to complete the pending ninth review, a Fund official said on 5th December. An IMF review for the release of the next tranche under bailout funding has been pending since September, though Finance Minister last week said that Pakistan met all targets for the 9th review. Official sources said the IMF informed the finance ministry that the Fund required completion of all end-quarter performance criteria and targets. "Both sides would also require broader agreement on forward-looking data on the basis of which the performance targets and indicative targets for the remaining program period till June 2023 will be set," they added. In the aftermath of severe floods, all macroeconomic and fiscal frameworks were adjusted altogether so the both sides would have to strike a consensus on the revised macroeconomic framework. The broader agreement on the revised macroeconomic framework could pave the way for evolving consensus on a staff-level agreement for the completion of the 9th review under the $7 billion Extended Fund Facility (EFF).

---


© 2022 Alpine Marine Services Private Limited
all rights reserved