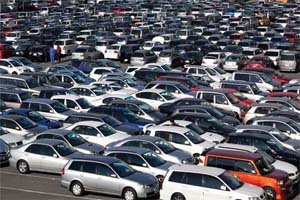 Motor Car imports witness sharp decline
The imports of motor cars, both Completely Built Up (CBU) as well as Semi-Knocked Down (SKD) or Completely Knocked Down (CKD), witnessed a sharp decline of 81.79 percent and 31.43 percent respectively during the first five months of the current fiscal year compared to last year. According to Pakistan Bureau of Statistics, the imports of CKD/SKD were recorded at $455.780 million during July-November (2022-23) as compared to the imports of $664.740 million during July-November (2021-22), showing decline of 31.43 percent. In terms of numbers, Pakistan imported 101,569 units of CKD/SKD cars during the period compared to imports of 111,350 units during last year. Likewise, Pakistan imported 6,056 CBU motorcars worth $27.407 million during July-November as compared to the imports of25,133 cars valuing $150.500 last year, showing decline of 81.79 percent. Overall, transport group imports declined by 46.77 percent during the period under review. The imports of the group were recorded at $ 1,022.346 as compared to the imports of $1,920.749 last year.

---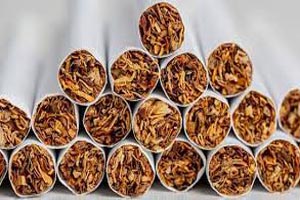 Pakistan's tobacco demand grows to record 86m kilos
The demand for tobacco has been set at a record 85.8 million kilograms for the next year, significantly higher than the current year's 53.575m kg, leaf managers and growers told media. The high requirements, announced by the buyers through the Pakistan Tobacco Board (PTB), have sent officials of multinational and national tobacco companies scurrying around the fields to secure agreements with farmers, sometimes on the spot. Tobacco demand from buyers was 45.6m kg in 2019 and 56.48m kg in 2021. Growers and company officials agreed that the next year's demand of 85.8m kg was a record high. The requirement for flue-cured Virginia (FCV) tobacco — used in cigarettes — is the highest at 82.7m kg, including 71.7m kg in the plain areas, 10m kg in sub-mountain regions and 1m kg in Punjab. The demand for dark air-cured (DAC) tobacco, which is produced in Gujrat and Okara, is 1.7m kg. The requirement for sun-cured rustica tobacco (or white patta) is 565,000 kg and for light air-cured tobacco (burley) is 360,000 kg. Of the total FCV demand, 37.5m kg is planned to be exported to different countries, leaving 48.3m kg to be purchased and utilised in cigarette making by multinational, national and small cigarette manufacturers in Pakistan. 22.4m kg of tobacco during 2021-22 for over $77.3m and now expected more foreign exchange in the future.

---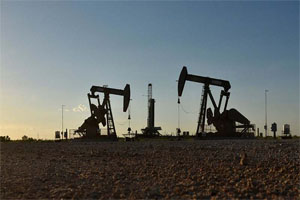 POL import bill shrinks by 8.11% to $7.7 bln in 5 months
The imports of the overall petroleum group declined by 8.11 percent during the first five months of the current fiscal year (2022-23) as compared to the corresponding period of the last year, Pakistan Bureau of Statistics (PBS) reported. The total imports of the petroleum group during July-November (2022-23) stood at $7,700.272 million, as against the imports of $8,379.847 million during the same period of last year, according to PBS data. Among petroleum commodities, the import of petroleum products declined by 14.52 percent, from $4,155.917 million last year to $3,552.326 million during the period under review. Likewise, the imports of liquified natural gas declined by 17.38 going down to $1,584.800 million this year against the imports of $1,918.188 million recorded during the corresponding period of last year. On the other hand, the products that witnessed positive growth included petroleum crude, the imports of which grew by 10.55, from $2,056.288 million last year to $2,273.329 million whereas imports of liquefied petroleum gas increased by 16.19 percent, from $249.309 million to $289.671 million. The imports of all other petroleum products increased by 0.81 percent, from $ 0.145 million to $0.146 million. Meanwhile, on a year-on-year basis, the petroleum group imports witnessed a decrease of 24.58 percent during the month of November 2022 as compared to the same month of last year.

---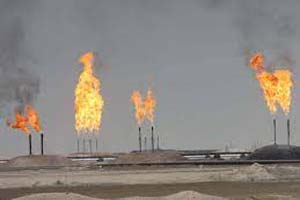 OGDCL finds gas in Sanghar
Oil and Gas Development Company Ltd (OGDCL) informed that it had discovered oil and gas in an exploratory well in Sindh's Sanghar district. The company said drilling operations at the exploratory well had begun on June 26 using the OGDCL's in-house expertise. The well was drilled down to a depth of 3,400 metres, it added. "Based on the results of wireline logs interpretation, Drill Stem Test-1 in the massive sand has tested 2,000 barrels of oil per day (bpd) and 1.30 million standard cubic feet per day (mmscfd) gas" it stated. The company said the discovery had opened a "new avenue and will positively contribute to mitigating energy demand and supply gaps from indigenous resources and will add to the hydrocarbon reserves base of OGDCL and the country".

---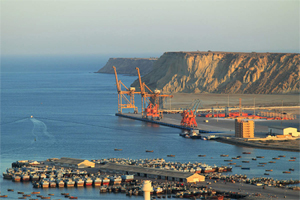 Oil refinery project: Chinese team visits Gwadar
In order to materialise the $4.5 billion oil refinery project in Gwadar, five-member delegation of Chinese Company "East Sea Group Limited (ESGL)" visit to Gwadar. ESGL official Jason Zhou said that ESGL chief engineer Liu along with other officials will be in Gwadar from December 20. The delegation consisting of technical team with marine engineering, commerce and petroleum professional background will be headed by Group's General Manager Fang Haixia. Delegation will stay there in an effort to tune in conceptual and practical frameworks. They will hold meetings with leadership of China Overseas Ports Holding Company and Gwadar Port Authority to review the proposed site for the establishment of oil refinery in Gwadar Free Zone. As per initial plan, ESGL will install five million tons capacity oil refinery in Gwadar. Later ESGL will upgrade it with annual oil processing capacity of eight million tons in Gwadar.

---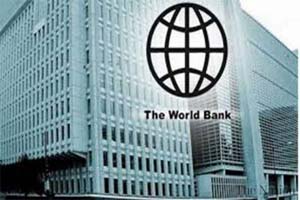 Pakistan: World Bank Approves $1.692 Billion for Flood-Affected Areas
The World Bank's Board of Executive Directors today approved $1.692 billion in financing for five projects to support people living in flood-affected areas of Sindh Province in Pakistan. Three projects support rehabilitation and housing reconstruction and the restoration of crop production for vulnerable communities, while another two projects support health services for mothers and children. "Sindh was the province worst-affected by the 2022 floods. There were huge damages to the housing, health, and agriculture sectors and people lost their livelihoods. Beyond the rehabilitation and reconstruction of damaged houses and infrastructure, our engagement in the flood response effort is an opportunity to strengthen resilience, and reform institutions and governance structures", said World Bank Country Director for Pakistan.

---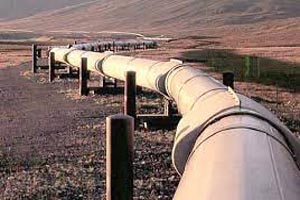 Pakistan to import 20,000 tons gas from Azerbaijan: Musadik
Pakistan will import 20,000 tons of additional gas from Azerbaijan during the next two months to meet its demand in the country, said Minister of State for Petroleum on December 18th. He said the Russian petroleum minister would visit Pakistan in January 2023 for holding negotiations on an agreement for import of crude oil from Russia. He said the government was working on TAPI gas pipeline project to import 1300 billion MF Gas yearly from Azerbaijan to meet the gas shortage in the country. He said, "Our gas reservoirs are decreasing every year that cause additional pressure to import maximum gas to meet the demand." On December 16, Minister of State for Petroleum Division Musadik Malik had said Russian Energy Minister was arriving Pakistan next month to finalise negotiations to import crude oil from Russia on discounted rates.

---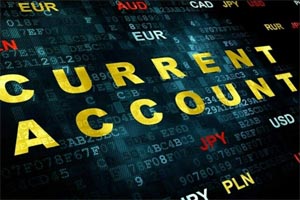 Jul-Nov CAD shrinks 57pc YoY
The country's current account deficit shrank 57 percent during the first five months of this fiscal year (FY23), mainly due to lower goods import bill. The State Bank of Pakistan (SBP) reported that the current account recorded a deficit of $3.1 billion during July-Nov of FY23 against $7.23 billion in the same period of last fiscal year (FY22), showing a decline of $4.135 billion. Analysts attributed the massive fall in the current account deficit to the notable decline in the import bills supported by the government measurers. The country's foreign exchange reserves are continuously sliding for the last one year due to massive external debt payments and lower foreign inflows. Therefore, the federal government has taken a number of steps to curtail the import bill and save the precious foreign exchange reserves. Current account deficit in November 2022 also witnessed a downward trend and fell to 19-month low. The country posted a current account deficit of $276 million for November 2022 compared to a deficit of $1.9 billion in November 2021, depicting a decline of 86 percent. Current account deficit in November 2022 is also 51 percent lower than October 2022, in which the country posted a $569 million current account deficit.

---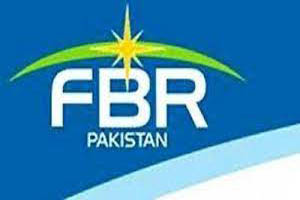 Govt may slap flood levy on non-essential imported items
The government is contemplating different options for slapping one or two per cent Flood Levy on non-essential imported items to fetch Rs 35-70 billion tax revenues. In a bid to revive the stalled IMF programme, the government is exploring different options to jack up tax revenues in the current fiscal year 2022-23. This under-consideration proposal is aimed at increasing tax revenues and discouraging imports simultaneously at a time when the foreign exchange reserves held by the State Bank of Pakistan (SBP) were decreasing and touched $6.7 billion. A presidential ordinance is on the cards for the curtailment of non-essential imported items. "The FBR is working on a different proposal whereby the Flood Levy at a rate of 1 or 2 per cent will be proposed through the promulgation of an ordinance," said one top official and added that if the government preferred slapping 1 per cent levy, it could fetch Rs 30-35 billion in the second half (Jan-June) period of the current fiscal year. If a levy is proposed at 2 per cent on all non-essential imported items, it could help fetch Rs 70 billion into the national kitty in the remaining period of the ongoing financial year. The official said that the rate of the proposed Flood Levy was not yet firmed up.

---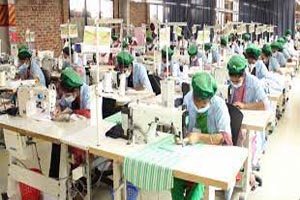 Workplace safety accord extended to Pakistan
A comprehensive Workplace Safety Programme (WSP) is being launched in Pakistan by the signatories to the International Accord for Health and Safety in the Textile and Garment Industry, a move that will support the country to boost its textile sector. The programme will cover Pakistan's garments and textile suppliers, helping the country improve the industry like that of other signatories to the accord. The decision to expand the programme to Pakistan was announced during a signatory brand caucus meeting held on December 14, in Amsterdam. Brands will receive an information package on the Pakistan Accord and will be invited to sign it on Jan 16, 2023, said a press release. "I am pleased to see the International Accord signatories reach an agreement to establish a WSP covering the signatories' garment and textile suppliers in Pakistan. We are committed to working closely with Pakistani stakeholders to ensure our collective efforts are beneficial to the industry and its workers," said Joris Oldenziel, Executive Director of International Accord Foundation. The programme aims to incrementally cover more than 500 factories producing for over 100 accord signatory companies throughout Sindh and Punjab, where most of Pakistan's $20 billion in garment and textile exports are manufactured annually. The Pakistan Accord includes all key International Accord features — independent safety inspections to address identified fire, electrical, structural and boiler hazards, monitoring and supporting remediation, safety committee training and worker safety awareness programme, an independent complaints mechanism, a commitment to broad transparency, and local capacity-building to enhance a culture of health and safety in the industry.

---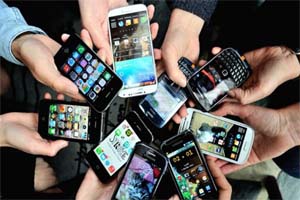 Pakistan exports 120,000 mobile phones to Middle East, Africa
Pakistan exported 120,000 mobile phone sets to various markets in the Middle East and Africa in the current month, but the local manufacturer expressed dissatisfaction over the quantum. Addressing a ceremony held at the Pakistan Telecommunication Authority (PTA) headquarters to mark the achievement, Member (Finance) Muhammad Naveed and Member (Compliance & Enforcement) Dr Khawar Siddique Khokhar extended their support for the development of a mobile device manufacturing ecosystem in Pakistan. Currently, there are 31 mobile phone licence holders including Samsung, Nokia, Xiaomi and other famous Chinese brands.

---


© 2023 Alpine Marine Services Private Limited
all rights reserved