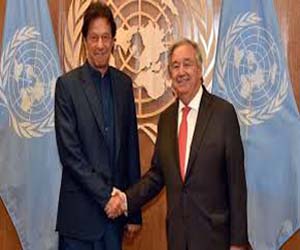 United Nations Secretary General in Pakistan
United Nations Secretary General Antonio Guterres visited Pakistan for four days. A 14-member delegation also accompanied with the UN Secretary General António Guterres. During his four-day stay in Pakistan the UN secretary-general participated in the "International Conference on 40 Years of Hosting Afghan Refugees in Pakistan: A New Partnership for Solidarity" and delivered a keynote address. UN chief also held meetings with President, Prime Minister, and Foreign Minister. Antonio Gutres lauded Pakistan's contribution to worldwide peacekeeping efforts and fight against terrorism. The UN chief also paid special visits to Lahore and Gurdwara Kartarpur Sahib. During his visit to Lahore, UN Secretary General visited Shahi Qila and Badshahi Mosque. The UN chief also traveled in a local rickshaw. He also administered polio drops to children at Kindergarten. Antonio Guterres UN Secretary General also addressed students of a private university. On his return, an album containing pictures of his four day visit to Pakistan was presented to him.
---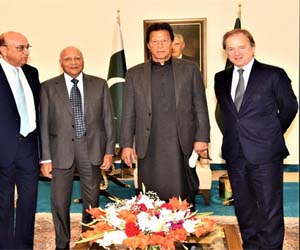 C'wealth looking for business ties with Pakistan: Swire

Deputy Chairman of Commonwealth Enterprise and Investment Council UK (CWEIC) Sir Hugo Swire says a hub office in Karachi will be set up to promote trade and investment between the Commonwealth and Pakistan. He made the announcement after meeting Prime Minister Imran Khan in Islamabad. Sir Hugo Swire apprised the prime minister of the activities and significance of CWEIC and how it could play an important role in promoting trade and investment between Pakistan and the Commonwealth countries, in particular the United Kingdom in post-Brexit scenario where various new opportunities should arise for Pakistan. Sir Swire invited PM Imran Khan to the Commonwealth Heads of Government Meeting and the Commonwealth Business Forum 2020 which is going to be held in Kigali, Rwanda this year.

---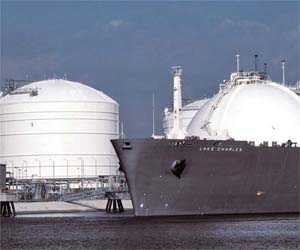 Pakistan mulls revoking two LNG supply deals as prices slump
Pakistan LNG limited, which is main buyer of liquefied natural gas is considering terminating two long-term contracts as a slump in market prices and abundant production create opportunities for cheaper supply, according to people familiar with the situation. State-owned company is weighing the possibility of exercising termination clauses in contracts it signed with Eni SpA and Gunvor Group Ltd in 2017. No final decision has been made and the company is seeking input from the Ministry of Energy, said the people. Canceling both deals may cost the Pakistani firm. A glut of new LNG supply and sputtering demand growth have sent spot prices to record lows, straining more expensive long-term supply deals based on oil prices. Under the terms of the contracts, which are posted on Pakistan LNG's website, the company must give a 90-day termination notice and pay damages equal to the value of six cargoes, which is based on average Brent prices for the three months preceding the month the notice is served.

---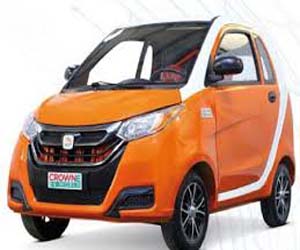 New player enters electric vehicle segment
Another Pakistani automobile company has ventured into the electric vehicle segment despite the delay in issuing a relevant notification by the government. The Crown Group on Feb 21, organised market testing and sales display of its three and four-wheel electric vehicles. According to Crown Group Chairman, the new additions will enable users to drive one kilometer for only Rs1.25. The vehicles will be manufactured at the group's newly built 26-acre facility at Port Qasim, which has an initial production capacity of 120,000 units per annum. "The group has invested Rs2 billion in the plant in the first phase," the official revealed. Based on yet-to-be-implemented electric vehicle policy, which will restrict customs duty on completely knocked down (CKD) parts to 1% and sales tax to 5%, the company has set the display and testing price of four-wheel electric cars at Rs.400,000. On the other hand, the display and testing price for three-wheel rickshaw and two-wheel scooty has been set at Rs.300,000 and Rs.55,000 respectively. Crown is a known brand in the two and three-wheeler segment in Pakistan's auto sector and exports to the international market as well. Currently, the car ownership rate in Pakistan stands at 18 out of 1,000 people.

---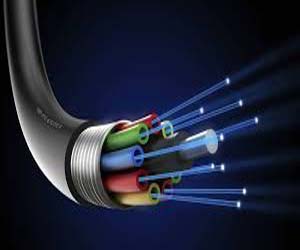 Pakistan plans second phase of Pak-China fibre optic cable
Pakistan is planning to start work on phase-II of the Pak-China fibre optic cable that will be laid along three main routes of the China-Pakistan Economic Corridor (CPEC), including railway tracks. The two countries have already activated first phase of the fibre optic cable, which is 820km long cable project from Rawalpindi to Khunjerab. In this regard, a Chinese company has already conducted successful tests. The government was working on the second phase of the optic fibre cable to extend the network along three routes of CPEC. Sites have been identified.

---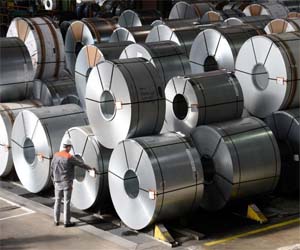 PTI govt to mull over US firm's offer to acquire Tuwairqi Steel Mills
The Economic Coordination Committee (ECC) is set to consider an offer of a US-based firm to acquire Al-Tuwairqi Steel Mills Limited (TSML), a way forward for an out-of-court settlement with the Saudi firm that has filed a case in the International Court of Arbitration against Pakistan. TSML, a foreign direct investment project of the Al-Tuwairqi Group of Companies and a joint venture with a South Korean firm, was established at Bin Qasim, Karachi over an area of 220 acres. The Saudi firm stopped work on the plant after the previous government refused to provide gas at a discounted rate. The plant has been dysfunctional since June 2013. TSML management had sought gas supply at Rs123 per million British thermal units (mmbtu) in a bid to efficiently run the plant. However, the government turned down the request, arguing that it would amount to a subsidy of Rs25 billion over five years. Consequently, the Al-Tuwairqi Group of Companies pulled out its investment and filed a case against the government of Pakistan in the International Court of Arbitration. The US firm wants commitment from the government of Pakistan to supply gas at $4.65 per mmbtu inclusive of all tariffs to be used as feedstock. The company also demanded provision of 40mmcfd of gas for plant operations and exemption from minimum tax for a period of 10 years. It also came up with the demand from exemption from 2% additional customs duty on the import of iron oxide pellets till the time backward integration was completed. The US firm also asked for giving TSML the status of a special economic zone.

---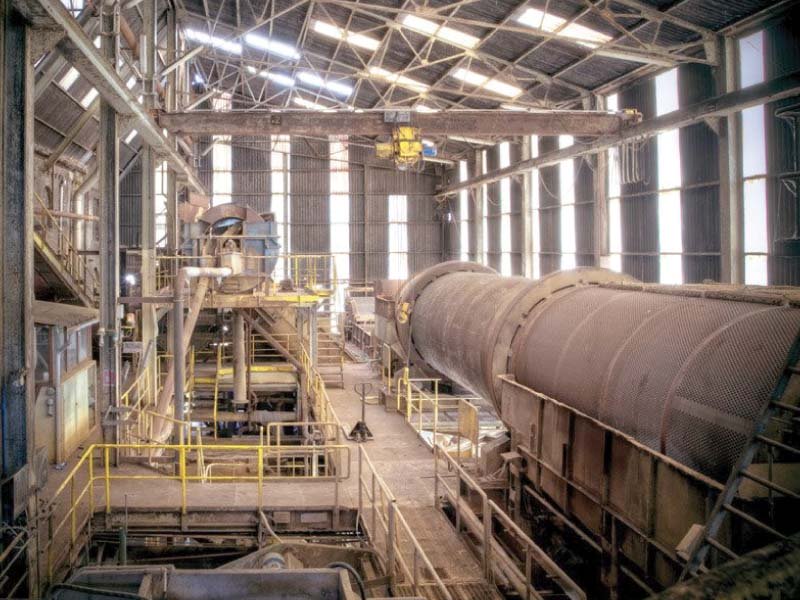 Pakistani group may buy stake in Australia's sugar mill
The Economic Coordination Committee (ECC) is likely to allow Almoiz Group to acquire up to 54.3% shareholding in Australia's ISIS Central Sugar Mill Company Limited (ICSM). The ECC, which is scheduled to meet is set to consider for approval a 13-item agenda including the acquisition of shares in the Australian sugar mill by the Pakistani group. Almoiz Group had approached the State Bank of Pakistan (SBP) to seek approval for investment of AUD 40.10 million (around US$27.5 million) for acquiring up to 54.3% stake in ICSM. Almoiz Group is a Pakistani consortium of three companies. To liberalise and deregulate the country's economy, the federal cabinet in its meeting held on May 16, 2001 allowed equity-based investments abroad by resident Pakistani companies on the basis of a set criterion. The criterion, which stipulated that cases of private sector would be dealt by the SBP and decided by the ECC, was subsequently amended by the ECC in its meeting held on August 29, 2002. It decided that proposals of up to US$5 million would be approved by the SBP. The central bank has carried out a detailed analysis as per the criterion laid down by the ECC and the criteria for equity investments abroad under the Foreign Exchange Manual 2019 and has supported the acquisition of up to 54.3% stake in ICSM Australia by Almoiz Group. In its analysis, the SBP has reported that foreign companies investing in Australia are allowed to repatriate profits, dividends and capital, adding that businesses of Almoiz Group and ICSM are similar in nature with both engaged in sugar manufacturing.
---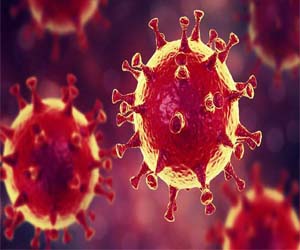 Coron virus entered
Pakistan has confirmed the first two cases of the novel coronavirus, with at least 15 suspected cases still under investigation, the authorities appealed to the people not to get panicked while the Sindh and Balochistan governments as a precautionary measure announced closure of all public and private educational institutions for two days and till March 15, respectively.
Both the affected persons, one in Karachi and the other confirmed in the federal areas, had travelled to Iran during the past two weeks.
---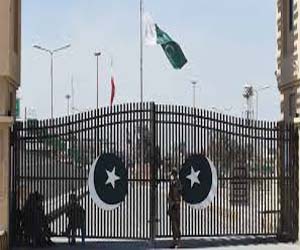 Borders with Iran closed on Corona virus threat
An official of the provincial government said authorities closed borders with Iran on 23 Feb after recently reported deaths and infections caused by the deadly virus in Iran. The local government was also directed to establish special check-posts to stop people from traveling to Iran. The provincial government completely banned Pakistani pilgrims from traveling to Iran. At least one hundred pilgrims were also called back to Quetta from the Taftan border. The movement of people along the border is being monitored strictly. The minister for religious affairs also shared details of Pakistan's measures to curb the virus outbreak with the Iranian authorities. The World Health Organization expressed concern over the speed at which COVID-19 has spread in Iran, as well as it being exported from the Islamic republic to other countries including Lebanon.
---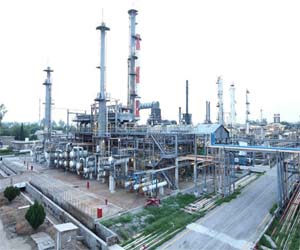 Local oil production dips 10pc in first half
Local production of petroleum products declined by over 10 per cent during the first half of this fiscal year which also led to a drop in its exports. This was matched by a double-digit fall in crude oil imports, which also translated into lower production of petroleum products by local refineries in 1HFY20. The half yearly data from the Pakistan Bureau of Statistics show that output of all 11 petroleum components was lower as petrol and high-speed diesel mostly were down 8.68pc and 10.21pc, respectively. However, in December 2019, production of petrol and HSD jumped 21.11pc and 10.37pc. The production of LPG was higher by 15.13pc and jute batching oil 2.26pc during the month under review while the remaining seven products declined. The production of furnace oil dipped almost 14.06pc year-on-year during 1HFY20 which could be attributed to the declining share of furnace oil in power generation. Similarly, jet fuel output was down by 6.71pc and that of kerosene by 11.64. On the other hand, liquefied petroleum gas imports rose 21.75pc to $185m, but this could not dent a massive decline in the import bill of petroleum group due to limited volume. The import of other products in the petroleum group fell by 10.8pc.
---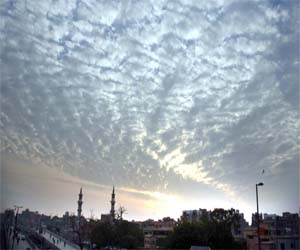 Killer gas still a mystery
Following the deaths of more than a dozen Karachi residents and scores hospitalised due to air toxicity, unloading of soybean at Karachi Port was halted as a report called it the cause behind the deaths. US ship identified as 'Hercules', docked at the Karachi port, was removed as its unloading of soybean was leading to air toxicity. Sources claimed that after the ship left for port Bin Qasim from Karachi port, there was a significant reduction in air pollution. It was learnt that the ship carrying soybean reached Karachi on February 15. The citizens of Kemari railway colony started being affected by the aeroallergen since the evening of February 16. The air quality monitoring conducted by a private laboratory in affected areas of Keamari has found the air extremely polluted but the levels of pollutants particularly two harmful gases which should not be present in the air at all did not cross the limit where it could endanger life. Sources also underlined the need for having a multi-disciplinary team and close coordination among the various investigating agencies to find the source of the toxic gas leak that was initially reported on Sunday night-Feb 16 in the residential areas surrounding the port in Keamari and claimed 14 lives and sickened over 300. Harmful gases such as hydrogen sulphide and nitric oxide shouldn`t be present in healthy air at all. Panic and fear gripped the residents of Kemari resulted in the situation that sparked a protest when hundreds of Keamari residents took to the streets and blocked the main road, suspending traffic to and from the Karachi Port Trust premises. Provincial health department had declared a state of emergency in all its hospitals after the incident.
---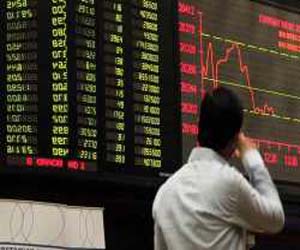 Pakistani traders face 'huge losses' due to coronavirus outbreak
Pakistani traders are suffering "huge losses" in the fallout of coronavirus outbreak owing to delays in the imports of goods from China besides a major slump in demand of Chinese products. Pak-Afghan Joint Chamber of Commerce and Industry (PAJCCI) President while speaking to news men said Pakistani traders import $1.5 billion value of goods from China monthly on average, which are facing delays in clearance at the Karachi sea port due to painstakingly lengthy fumigation process. Fearing a similar virus outbreak in Pakistan, the authorities fumigate every container imported from China which is delaying the clearance procedure and traders who have invested billions of dollars in import business, are facing huge losses. Import of goods from China have witnessed a historic contraction in the aftermath of coronavirus outbreak. Given the situation, traders are weary of losing customers. The main items which are being imported from China are heavy industrial machinery, textile raw material, automobile parts, electronics, baby products and many others. According to official data, Pakistan and China's bilateral trade volume grew to $15.6 billion in the 2019 fiscal year, up from $2.2 billion in 2005.
---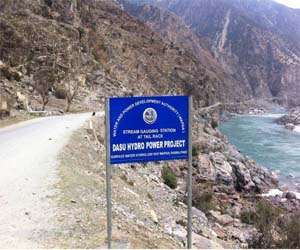 Dasu power project to begin generating electricity in 2024
Construction work on Dasu Hydropower Project is gaining momentum and it will start generating electricity in the second half of 2024, said Water and Power Development Authority (Wapda) Chairman.
During his visit to the project site, the chairman said that the issue pertaining to rates of land needed for the project had been resolved. He further reviewed construction activities at the main access tunnel leading to the powerhouse, the two diversion tunnels, project offices and colony. The chairman added that besides the main civil works of stage-I, the construction work on seven different contracts relating to infrastructure development in the area was also under way. These included the construction of right bank access roads, relocation of Karakoram Highway, construction of 132-Kv transmission line and grid station to provide electricity from Duber Khwar Hydropower Station to the site.
---