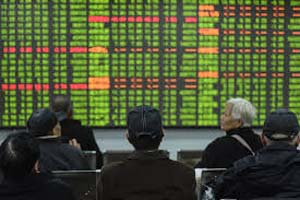 Coronavirus to hurt major sectors of economy
As coronavirus is still spreading its wings in China and other parts of the world, Pakistan's business community has started looking towards alternatives for raw material supply as a precautionary measure. Lockdown in China and the limits put on transportation routes were causing disruption to the supply of raw material and finished goods. As a result, Pakistan's manufacturing activities may slow down as major raw material and finished goods come from China and a further delay could have an adverse impact, which could fuel inflation and hurt some key sectors of the economy.
Steel industry
Pakistan's steel industry is dependent on raw material imports from China and Japan. If the virus continues to take its toll beyond March and April, Pakistan will have to move towards an expensive alternative, which will increase the cost of production and will slow down manufacturing and construction activities in the country.
Paper industry
Amid the coronavirus outbreak, Pakistan's paper industry may suffer from raw material shortage and might need to search for an alternative, which could be expensive and take time, to continue to run their production lines. China, the United States and Germany are the top three pulp and paper-producing countries. In Pakistan, imported RIM papers, usually A4, have a significant importance in daily-life consumption, which are mostly imported from Indonesia and China. On an average, companies have three to four months of raw material backup in warehouses to cater to domestic demand. If the virus threat exists beyond that, Pakistani companies will move to sign contracts with other countries, though China and Indonesia are considerably cheap suppliers. Switching to alternatives will result in an increase in prices of the products.
Chemical sector
Due to the restriction on transportation by China, Pakistan's chemical industry was likely to be hurt since the country in 2018 imported 31% of organic chemicals and 24% of miscellaneous chemical products from the neighbouring country.
Pharmaceutical sector
China is a major manufacturer of low-cost generic drugs and raw material. Most pharmaceutical companies fully or partially depend on the Chinese raw metrical. Imports from China contribute 25% to the total chemical and pharmaceutical imports in Pakistan. Although this hefty number can affect the production of drugs in the country, it depends on the inventory level which local pharma companies maintain.
Banking sector
As China is the second largest trading partner of Pakistan, the coronavirus will have a significant impact on bilateral trade. As a result, the portion of income derived by banks from international trade will be impacted.
---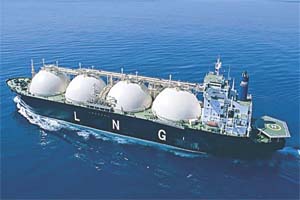 LNG supply chain near collapse

Reduced off-take of regasified liquefied natural gas (RLNG) by the power sector has put Pakistan State Oil (PSO) and two public sector gas utilities - Sui Southern Gas Company (SSGC) and Sui Northern Gas Pipelines Ltd (SNGPL) — in trouble as the situation could lead to a penalty of $25 million on per LNG cargo basis. On the other hand, PSO and SSGC continue to push SNGPL to ensure off-take as per the given demand or be ready to face the adverse consequences (financial loss). Meanwhile the SNGPL has warned the federal government that any financial loss due to reduced off-take of RLNG shall be billed to the Power Division. PSO has written to Petroleum Assistant that Engro's RLNG terminal has reduced its regasification rate from 630mmcfd to 450mmcfd because of lower off-take by SNGPL. "This has resulted in accumulation of inventory equivalent to almost one LNG cargo," the letter, which is dated March 4, reads. "New circular debt rising in imported gas payments stream". The state oil company terms the situation at the moment extremely worrisome, saying the LNG vessel, berthed on Feb 29, offloaded the cargo at a very slow discharge rate of 2,800 cubic metres per hour, and incurred estimated demurrage and boil-off expense of around $185,000. Owing to continued lesser off-take by the SNGPL, the cargos arriving on March 10 and 14 are expected to attract not only heavy demurrage charges, but take-or-pay penalties could potentially be activated unless regasification rates are increased to optimum levels of 690mmcfd urgently.

---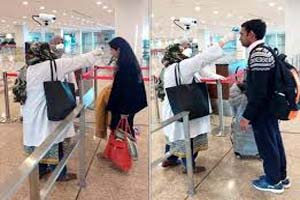 Pakistan suspends flight operations from several airports to control outbreak
Pakistan on Saturday-14th March, announced that flight operations from several airports across the country will remain suspended after seven new cases emerged, raising the total number of confirmed cases to 28. The Civil Aviation Authority issued a Notam (notice to airmen) and said international aircraft operations will only be available to and from Jinnah International Airport, Islamabad International Airport and Allama Iqbal International Airport. The notice stated that operations from all other airports will remain suspended to control the spread of Covid-19. International airline Thai Air also announced a temporary suspension of its operations, between Karachi and Bangkok. The decision will be effective between March 16 and March 31, as per their notification. A day earlier, seven new cases surfaced in pilgrims who were put in quarantine at Taftan border on returning from Iran, jumping the total number of confirmed cases to 28 in Pakistan. Pakistan's top leadership decided to adopt a number of precautionary measures to contain the spread of the novel coronavirus including sealing the country's western border with Iran and Afghanistan and cancelling the Pakistan Day parade scheduled for March 23. Pakistan International Airlines (PIA) has already recorded a loss of Rs2.2 billion in March due to suspension of flights from different routes because of the spreading coronavirus. This came despite the fact that many air travellers were seeking to fly through PIA, which achieved 100% seat occupancy. Flights have been suspended on several routes including the most important ones such as China, Kuwait, Qatar, Italy, Japan and Saudi Arabia.
---
Attock Refinery closes one plant for lack of demand
After a warning by Pakistan Refinery Limited (PRL) of possible plant closure, Attock Refinery Limited (ARL) has become a victim of slack oil demand as the company has been forced to shut down one of its plants due to the reluctance of oil marketing companies (OMCs) to lift locally produced petroleum products. ARL operates on locally produced crude oil and its plant shutdown may lead to a gas crisis as it will reduce crude oil purchases from oil and gas exploration and production companies. The refinery management has also warned of a gas crisis if it is closed. Earlier, the PRL management warned the Petroleum Division that the refinery was surviving on an hour-to-hour basis and the refusal of OMCs, which were not buying local petroleum products and depending on imported fuel, may lead to the closure of the plant. Due to drastic reduction of HSD (high-speed diesel) from ARL by the OMCs for the last few days has resulted in accumulation of high stocks with the company.

---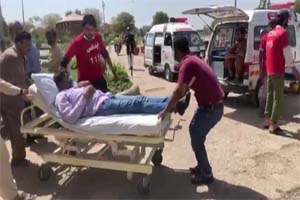 70 hospitalised as gas leaks from Karachi chemical factory
As many as 70 people suffered multiple problems because of gas leak at a chemical plant in Bin Qasim area on Friday – March 6. The incident was caused due to the "release of chlorine gas through the vents". The matter was quickly contained and the affected people were immediately rushed for necessary first aid to nearby medical facilities. Patients were being released once cleared after necessary inspection and necessary first aid. No fainting spells, injuries or fatalities have been reported so far. Specific areas of the plant have been "taken offline" as a precautionary measure, and further investigations to ascertain the exact cause of the incident are under way. All employees exposed to the gas were being screened. Taking notice of the incident, the Sindh Environmental Protection Agency stated that all operations at the factory have been suspended until further notice, while a team headed by the director general was present at the site of the incident.

---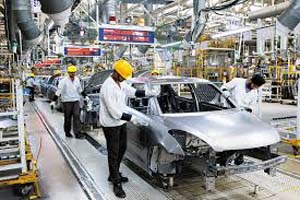 Pakistan to review safety standards of automobiles
Local stakeholders related to auto manufacturing industry has been summoned to review safety and quality standard as per the country's infrastructure. Pakistan Standard and Quality Control Authority (PSQCA) is preparing to introduce new safety and quality standard for vehicles, which will be more suited for Pakistan's infrastructure as vehicles should be tougher than other advanced countries where infrastructure is comparatively smoother and does not pose any threats or cause faster deterioration to vehicles. "PSQCA has sought opinion from automobile sector stakeholders for new standards for vehicle in the country according to our infrastructure," said PSQCA Media Adviser. The country has so far adopted around 20,000 world standards while it has 7,000 standards of its own. In some products international standards are enough and do not need to be changed, however, in some cases Pakistan needs its own standards according to its special needs. A committee is set up to review the auto standards which are older and outdated now.

---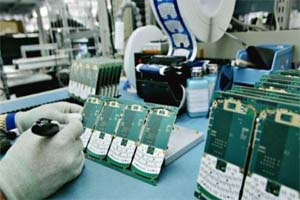 EDB approves mobile manufacturing policy
The Engineering Development Board (EDB) management on Feb 28, approved the submission of mobile device manufacturing policy to the Ministry of Industries and Production. The policy has been drafted, after extensive stakeholder consultation, with the objective of encouraging local manufacturers in the sector through technology acquisition and localisation. The proposed policy is expected to promote local investments and foreign direct investment. Local device manufacturing activity is projected to create 200,000 direct and indirect jobs in the country alongside the development of efficient manufacturing eco-system and linking Pakistan to the global supply chain. Needful to mention is that Pakistan is the seventh largest market for mobile sets with annual sales of 34 million sets in 2019. With an increasing demand and competitive advantage of labour cost, it can develop into a major industry capable to generate an export surplus to sell its brand of 'Made in Pakistan' in the international markets. The board emphasised on the need to have a favourable incentive regime to promote local investments and attract FDI.
---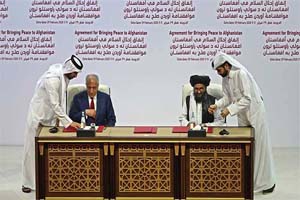 US, Taliban thank Pakistan for efforts to end decades-long war
Islamabad was at the centre of the signing of the historic deal between the United States and Taliban to bring peace in Afghanistan with both sides thanking Pakistan for its efforts to make the agreement a reality. The imminent peace deal signed on Feb 29 in Qatar was the result of a 14-month long painstaking negotiation process — brokered and facilitated by Pakistan — between the US and the Taliban. Addressing the media after the signing ceremony, US Secretary of State Mike Pompeo expressed his gratitude for facilitating the peace process. "To Afghanistan's neighbours, including Pakistan, we thank you for your efforts in helping reach these historic agreements and make clear our expectation that you will continue to do your part to promote a peaceful and prosperous Afghanistan so that the country and region can reap the benefits of lasting peace." In his speech, Mullah Abdul Ghani Baradar also acknowledged Islamabad's role in realising the landmark peace deal and thanked Pakistan for "its efforts, work and assistance". The Taliban leader went on to thank China, Qatar, Russia and other international players that provided assistance in bringing an end to America's longest, costliest and deadliest war and raising hopes for peace in the strife-torn country. The signing ceremony was attended by Foreign Minister Shah Mehmood Qureshi and notables from Russia, China, Qatar and other key players. Ahead of the ceremony, Qureshi told an audience at Pakistan's Embassy in Doha that the US-Taliban deal is vindication of Islamabad's stance that there is no military solution to the Afghan imbroglio.
---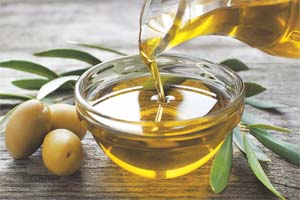 The silent olive revolution
With an increase in the area under cultivation, Pakistan is passing through a silent revolution of olive oil production. The sector is rapidly moving the country towards self-reliance by introducing Pakistan's national brand under the name of 'PakOlive' by 2021. The Pakistan Olive Oil Council will be established under the Ministry Of National Food Security and Research to suggest policy measures for the promotion of olive oil in the country. The project targets plantations of over 50,000 acres in the country by 2022. The available potential area for olive cultivation is about 10 million acres in Punjab, particularly the Pothwar region, Balochistan, Khyber-Pakhtunkhwa and erstwhile Fata, Azad Jammu and Kashmir (AJK) and Gilgit-Baltistan. By 2024, the country will have about 3m fruit-bearing plants producing roughly 1,415 tonnes of oil with an estimated value of Rs4.416bn. Edible oil is an every-day use food item. Pakistan has been chronically deficient in its production. More than 80 per cent of the domestic requirements are met through imports. Since the early-1970s, its imports have increased at the rate of 12.5pc annually and the trend is worsening. In 2017 alone, more than $3.2bn was spent on the import of oil, oil meal and oilseeds to meet domestic needs. Pakistan imported 3,000 tonnes of olive oil worth Rs1.241bn during 2017-18.
---