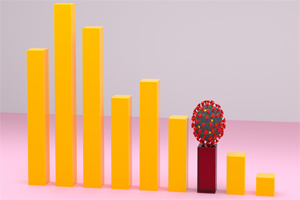 Financial stimulus package to mitigate economic fallout from Covid-19 outbreak
Prime Minister Imran Khan announced a financial stimulus package to deal with the adverse impact of the coronavirus outbreak on the country's economy. While addressing a media briefing, the prime minister once again reminded the nation that panic was more of a threat to Pakistan than the novel coronavirus itself. He also negated the impression that the government was unprepared for the crisis, saying that his administration has been reviewing the situation since January. The prime minister announced the following measures to safeguard the most vulnerable segments of society and mitigate the economic losses to businesses and industries:
Labour: Rs200 billion was being allotted for labourers across the country. Provinces to convince businesses not to lay off labourers.
Industries and export: Export sector would be given tax refunds of Rs100 billion immediately. Their interest payments would be deferred as well.
Small and medium industries and agriculture: Rs100 billion are to be earmarked for small and medium industries and the agriculture sector. Their interest payments will be deferred and they will also be able to enjoy concessional loans at low interest rates. Farmers across the country will also enjoy lower costs of input.
Low-income families: Rs150 billion would be allocated for low-income families and would be distributed among them over a period of 4 months. These families would be given cash payments of Rs3,000 each month.
Utility stores: Rs50 billion is to be earmarked for utility stores to ensure the constant availability of food and other necessities. For wheat procurement, the prime minister announced that the government was budgeting Rs280 billion so that wheat farmers do not face cash flow issues during the outbreak.
Petrol prices: The prime minister also announced a reduction of Rs15 in the prices of petroleum, diesel, light diesel and kerosene.
Electricity and gas: The prime minister announced that consumers who were utilizing 300 units of electricity would be allowed to pay their bills in installments over the next three months. This would mean that 81 per cent of consumers who incur a bill of around Rs2000 each month would also be able to pay the in installments over three months.
Medical workers: The prime minister announced that a sum of Rs50 billion was being set aside for the purchase of personal protective equipment for health workers. He also assured them of the government's full support in their fight against the novel coronavirus.
Food items: The premier announced that taxes on food items such as sugar, wheat and pulses would either be reduced or eradicated completely.
Emergency: The premier also stated that a sum of Rs100 billion was budgeted in case of emergencies.
National Disaster Management Authority (NDMA) would be granted a sum of Rs25 billion to procure equipment from other countries.
"A special package is also being prepared to help out our construction industry, which will be announced in a few days. Construction industry provides countless jobs and creates wealth for our economy," concluded PM Khan.
---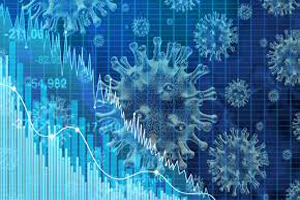 Coronavirus: Pakistan may face initial economic loss of Rs 1.3tr
In the wake of outbreak of Coronavirus, Pakistan's initial economic losses in different sectors of the country's economy have been estimated at Rs1.3 trillion. These losses are going to be incurred on account of drop in the GDP growth because of reduction in services sector, including airline business and others, FBR's revenue loss, massive decline in imports, exports, reduction in remittances, disruption in food supplies and other fronts. However, the preliminary assessment of losses done by the Asian Development Bank (ADB) and shared with Pakistani authorities stood at $5 billion but Pakistan's top official argued that these estimates were less than the expected actual losses because there was no basis for it. "Work is under progress and the exact losses going to be faced by the national economy because of eruption of this virus will be firmed up by next week," a top official of the government disclosed this after attending three important meetings, including Ministerial Committee constituted by PM Imran Khan, a high-powered meeting of different ministries and provinces and a meeting with international donors.
---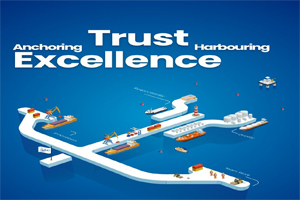 Alpine Marine services remain undeterred amid lock down
Pandemic of COVID-19 as of now has engulfed almost all the countries of world. Since the beginning of this virus, concerns raised by the leading and renowned health organizations had activated all quarters of governments and regulatory authorities around the world to gear up for war against this deadly virus. As the decision makers were put on short leash a flurry or restrictions were implemented by the government, aviation authorities, and port & shipping authority, and other numerous regulators and authorities. Given this multifaceted situation amid horrifying effects, safety and well-being of our staff is of primary importance for Alpine Marine, all precautionary measures highlighted and communicated by WHO and the local health authorities were timely communicated also putting in place required PPEs. Every individual was reminded for maintaining good personal hygiene and strict observance of protocol at port and while on vessel. Our notifications of 21, 22, 24 & 27 March in News & Update section on Alpine Marine website provides a detailed explanation on various instructions either for the staff or for the incoming vessels. At crucial time of lock down our resolve for uninterrupted and seamless service availability are also held in highest consideration. To ensure that vessel in our agency receive same level of service as received in "usual business time" Alpine Marine developed a well knitted contingency plan ensuring 24/7 service. Dedicated teams are well linked and coordinating amongst them as well as with the vessels to ensure that our service quality and level remain uncompromised as long this unusual situation of lock down prevail.
---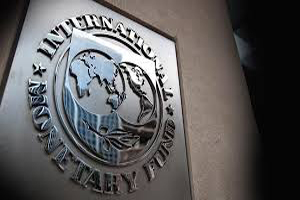 IMF relaxes budget deficit ceiling
The International Monetary Fund (IMF) has agreed to relax budget deficit ceiling aimed at allowing Pakistan to meet emergency fiscal needs to fight deadly coronavirus contagion that has started spreading rapidly. "The IMF has agreed that spending on the coronavirus will not be counted for budget deficit target purposes," Adviser to the Prime Minister on Finance Dr Abdul Hafeez Shaikh said this while talking to news men. The Ministry of Finance has so far sanctioned over Rs5.4 billion including Rs5 billion releases to the National Disaster Management Authority (NDMA) for emergency response purposes. An amount of Rs300 million has already been given for quarantines and Rs85 million for Directorate of Health Establishment to beef up screening arrangements for passengers at airports. The IMF decision to relax the deficit condition will ease restrictions on Pakistan that under the $6 billion deal is bound to keep the primary budget deficit limited to only Rs264 billion in this fiscal year 2019-20. The primary deficit is the difference between revenues and expenditures, excluding interest payments. In the first half of the fiscal year, Pakistan showed primary surplus of Rs284 billion instead of registering a deficit on back of higher profits of the State Bank of Pakistan (SBP) and one-off telecom license fee payments. But this trend is unlikely to continue in the second half.
---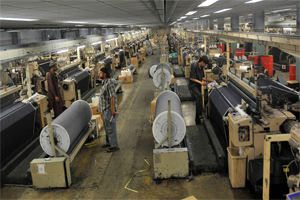 Amid COVID-19 fears, foreign buyers start cancelling textile orders
Textile exporters are highly perturbed about the adverse impact of COVID-19 outbreak as foreign buyers have started cancelling and putting off export orders. They say the situation is leading towards massive de-industrialization, a significant fall in exports and unmanageable unemployment. They ask the government to take supportive measures on a war footing to keep the wheel of industry moving and protect jobs of millions of people. Pakistan Textile Exporters Association (PTEA) , in a statement, expressed concern over the adverse impact of coronavirus pandemic on the national economy and industrial sector. "The virus has taken its toll on global markets and it has also left a serious impact on the scale of demand for Pakistan's export goods". The most-affected value chain in Pakistan is textile and apparel, which has started facing large-scale cancellation or postponement of export orders. Resultantly, industrial production had slowed down. To save the economy from the impact of slowdown in the world economy due to COVID-19 and other global economic challenges, PTEA statement demand the government to take economic measures to protect the trade and industry in the country.
---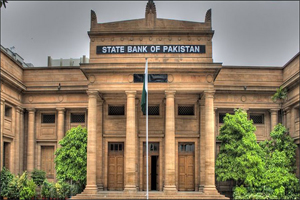 Monetary policy: SBP slashes interest rate by 150bps to 11%
The State Bank of Pakistan (SBP) has slashed the key interest rate by another 150 basis points to 11%, in a bid to combat growing uncertainty amid the coronavirus pandemic. The announcement was made in an emergency meeting called by the central bank on Tuesday - March 24, a week after the Monetary Policy Committee (MPC) had cut the interest rates. With this, the SBP has reduced the rate by a cumulative 2.25 percentage points in one week duration. "It noted considerable uncertainty about how the coronavirus outbreak would impact the global economy and Pakistan," stated the SBP. A week ago, the central bank had slashed the benchmark interest rate by 75 basis points to an eight-month low of 12.5% in a bid to help businesses cope with the growing challenges posed by the virus. "Substantial new information on global and domestic developments has become available since the last MPC meeting," the central bank tweeted. The developments discussed during the meeting imply that the outlook for growth and inflation in Pakistan is likely to be revised down further. The MPC was of the view that this cumulative easing would cushion the growth slowdown while protecting inflation expectations.
---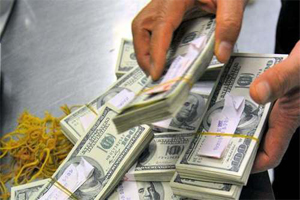 Hot money outflows climb to $1.3bn
Foreign investors have pulled out more than $1.388 billion from the country's capital markets in the ongoing month with hot money outflows amounting to $1.28bn, the State Bank of Pakistan (SBP) data showed on March 19. Coronavirus pandemic has instigated a widespread selloff from the emerging markets as investors have dumped more than $30bn worth of riskier investments during the last 45 days towards safer bets especially currencies. Barring dollar, almost every other instrument has been blown away by panic selling despite emergency measures announced by central banks across the world including the State Bank of Pakistan (SBP) which cut interest rates by just 75bps for the first time since May 2016 disappointing the markets. In Pakistan, since March 1 foreign investors have pulled $75.645 million from equity markets, $1.28bn from treasury bills (T-bills) and $33.282m from long-term Pakistan Investment Bonds (PIBs) landing the net flows in the first 20 days of this month to negative $1.35bn. Total hot money inflows in the T-bills during the current fiscal year rose to $3.431bn. However, outflows during the fiscal year have reached $1.593bn bringing net investment in the short-term instruments down to $1.838bn by Wednesday (March 18). Major chunk of these outflows have come from UK-based investors who have reduced their positions by $1.15bn or around 40pc of the total investments in the risk-free government papers.
---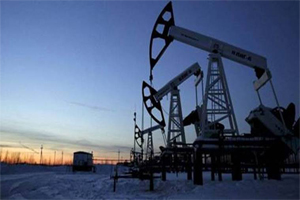 Pakistan's oil & gas exploration firms may have to cut output
Exploration companies may be forced to cut production of crude oil and natural gas following the closure of a second plant of Attock Refinery Limited (ARL). Earlier, ARL shut down one unit of 5,000 bpd and now it has closed the second plant of the same refining capacity. Stocks of high-speed diesel (HSD) have piled up following the refusal of OMCs to lift local petroleum products. ARL management has sought immediate intervention of the Petroleum Division, asking it to direct OMCs to lift locally produced petroleum products rather than giving priority to imported fuel. ARL's operations are totally based on locally produced crude oil as it lifts fuel from the local oil production companies. If the refinery is shut down, the entire energy chain may be disrupted and exploration companies may be forced to reduce production that would impact gas production as well. Following the shutdown of the second plant, ARL's operational capacity has been reduced to 62%.
---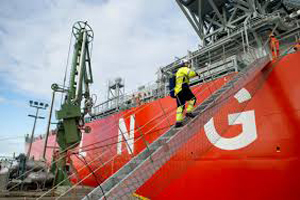 RLNG consumers to pay high tolling fee
The reluctance of public sector companies to implement the government's policy of opening up the liquefied natural gas (LNG) sector is hurting gas consumers, who face a high tolling fee of $2.28 per unit at a time when LNG prices in the global market have crashed to below $2 per unit. Officials say this is an ideal time for the importing countries to aggressively enter into oil and gas import contracts in a bid to save foreign exchange but Pakistani consumers may be denied the relief as the opportunity may be missed. The Pakistan Tehreek-e-Insaf (PTI) government had allowed the private sector to import and market LNG in July last year. Third-party access rules were also notified that permitted the private sector to pump gas into the pipeline system of public gas companies against a tolling fee. However, this mechanism has not yet been implemented and not a single private LNG ship has docked in the country. Officials say the private sector like compressed natural gas (CNG) outlets, fertilizer and textile producers were ready to import but bureaucratic hurdles stood in the way of implementing the government's decision. At present, Pakistan has two LNG terminals with a handling capacity of over 1.2 billion cubic feet per day (bcfd) dedicated to the government. However, in February, public sector companies imported only one cargo despite the dedicated capacity for six cargoes. The low lifting of gas by public sector companies like Sui Northern Gas Pipelines (SNGPL) was going to cost LNG consumers $2.28 per million British thermal units (mmbtu), which may be the highest terminal tolling fee in the region, said officials, adding that LNG could be available but SNGPL was not ready to lift due to the power producers' reluctance to take supplies. Meanwhile, the actual re-gasification rate is $0.42 but the consumers are being charged $2.28 per mmbtu, higher by $1.86.
---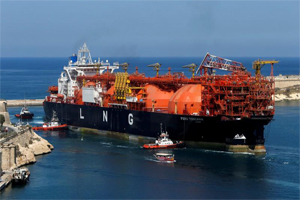 Private sector seeks removal of hurdles to LNG import
Following a crash in global liquefied natural gas (LNG) prices, the private sector is pressing the government to remove bureaucratic hurdles in the way of import of cheaper gas. This way, it says, the basket price of LNG can be pushed down in the country by revising the current pricing formula and cutting local gas production in order to preserve it. The private sector has suggested that the government should immediately revise the LNG pricing formula by linking it with the monthly average price rather than the three-month average to reap the benefit of gas price crash in the global market in the wake of coronavirus pandemic. Background discussions with different sectors revealed that the global LNG price had been lower than local prices of gas, therefore, the government should reduce the production of natural gas for the time being to take advantage of the price crash in the world market. "Following the agreement with Qatar, the 90-day average of Brent crude today stands at $52 per barrel and 13.37% of that is the LNG price, which is $6.76 per million British thermal units (mmbtu)," said an industry official. "But today if the private sector makes direct import, when the Brent crude stands at around $28, the LNG price will be $3.64 per mmbtu." It was around 50% cheaper compared to the local gas, so the government should stop buying local gas for some time and focus on importing more LNG, the official added.
---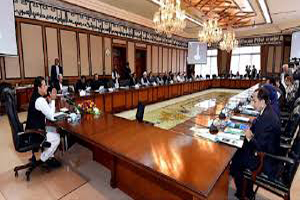 PTI govt asked to declare force majeure in LNG deal
Pakistan is facing growing calls to declare force majeure in its liquefied natural gas (LNG) deal with Qatar following a sharp dip in consumer demand in the wake of coronavirus-related lockdown. Different quarters were discussing and suggesting that Pakistan should declare force majeure in its long-term deal with Doha in order to halt imports that were expensive amid lower demand. Officials pointed out that the power sector calculated only the energy cost while working out the economic merit order and ignored the capital cost of projects. They suggested that the capital cost should also be assessed while setting the merit order. The officials revealed that an LNG ship from Qatar docked in Karachi on March 24 but power producers had expressed their inability to lift the imported gas, calling it expensive and below the merit order. Three LNG-based power plants had been installed by the previous government and these plants were meant to consume the imported gas. They were set up on a "must-run" basis. However, the power sector now says LNG is expensive and LNG-based power plants are out of the merit order. Therefore, these plants remain shut for most of the time. Apart from the power sector that is not ready to consume LNG, Sui Northern Gas Pipelines Limited (SNGPL) has also refused to take supplies. The issue was taken up in a meeting of the oil and gas sector, chaired by Special Assistant to Prime Minister on Petroleum. "PSO will have to pay $28 million if we do not accept the cargo, and if we accept, local gas supply will have to be stopped or demand has to be created," an official said .
---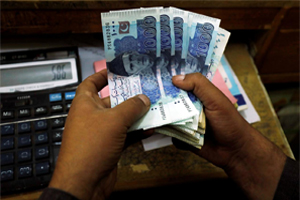 Pakistan puts currency printing press on high alert
Pakistan has placed its currency note printing press on high alert and made sure that it remains operational to meet growing demand for cash during the lockdown. The requirement for cash may spike given that the government has vowed to support people financially and stimulate businesses and the economy. Pakistan, like other countries, has imposed a lockdown in efforts to contain the coronavirus pandemic. The number of infected people in the country is on a rise despite the nationwide shutdown.
---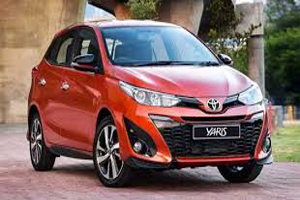 Toyota Yaris launches
Indus Motor Company (IMC), manufacturer of Toyota vehicles in Pakistan, announced the launch of the all-new Toyota Yaris at a price starting at Rs2.349 million, a statement. The company commenced bookings of its new vehicle on March 19, 2020, it added. IMC has invested around Rs8 billion in all-new model Toyota Yaris, which will give customers a value for money car, catering to the discerning needs of the Pakistani consumer. Talking about the new Toyota Yaris, CEO of IMC, said: "We are glad to commence bookings for Toyota Yaris, which will be available for delivery in the month of April." Toyota Yaris will be available in 1300cc and 1500cc engine displacement in six variants. The introductory ex-factory prices for the 1300cc sedan starts at Rs2,349,000 for GLI MT, while the ex-factory price for the 1500cc top-of-the-line version, 1.5 ATIV X CVT, is Rs2,809,000.
---