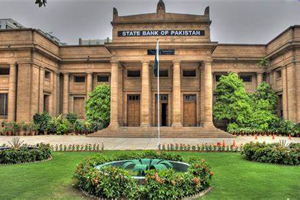 State Bank of Pakistan reacting to economic issues arising from COVID 19
The State Bank of Pakistan (SBP) said that the revised GDP growth target of three per cent was unachievable even after ignoring the impact of pandemic on the economy as the agriculture sector and large-scale manufacturing failed to compensate for subdued domestic market activity. The projections are likely to be revised downward further. It notes that the situation is extremely fluid and highly uncertain. The GDP growth projection was revised downward to 3pc but it is likely to be revised further downward as things are going from bad to worse. The equity market was the hardest hit, as domestic investors grew wary of the pandemic's trajectory. In another move State Bank of Pakistan raises margin on remittances to mitigate the risk of a striking drop in the foreign currency inflows and to better manage foreign exchange reserves in response to the coronavirus pandemic. The government has doubled the fund transfer fee to be paid to the international fund transfer firms on a transaction. While showing agility to the economic problems, the State Bank of Pakistan (SBP) announced a sharp cut of two percentage points in the key policy rate after an emergency meeting of the Monetary Policy Committee (MPC) on Thursday-April 16, this news were taken as a surprise by the industry leaders as they were not expecting any reduction in interest rate, with this reduction interest rate stand at 9%.
---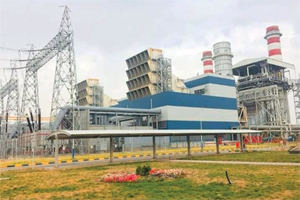 RLNG power plants Sell-off delayed
The government has delayed the privatization of two RLNG power plants from the current fiscal year (2019-20) to the first quarter of next fiscal year as ongoing COVID-19 has brought commercial activities to a standstill as well as due to concern of prospective buyers with ongoing renegotiations with Independent Power Producers (IPPs). Sources said that Cabinet Committee on Privatization (CCoP), has been informed that privatization process of two RLNG power plants, Haveli Bahadur Shah and Balloki Power plants, would face a setback due to renegotiation of contracts with Independent Power Producers (IPPs). Sources further maintained that interested bidders for the privatization of RLNG power plants have shown their concern with regard to government intent to renegotiate Power Purchase Agreements (PPAs) with IPPs. Interested bidders have also sought legal assurance from the government not to revise PPAs in post privatization era. As many as twelve investors have submitted statements of qualification (SOQs) and have been pre-qualified for bidding process. Sources said due diligence process is underway and likely to be completed by mid-July 2020 and it cannot be completed until potential buyers' complete site visits which are not possible due to global travel restrictions
---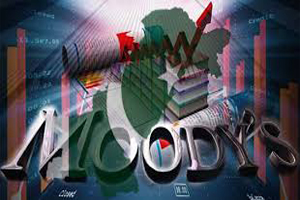 Stimulus to widen budget deficit to 10pc of GDP: Moody's
The coronavirus-related economic effects and government's stimulus package is projected to widen budget deficit to 10 percent of the GDP in the fiscal year 2020 (ending June 2020), from 8.9 percent in the fiscal year 2019, says Moody's Investor Services. Moody's in its latest report stated that Pakistan's financing needs will rise because of coronavirus-related economic effects, and the government's Rs1.2 trillion ($7 billion, 2.7 percent of the GDP) stimulus package, approved on 30th March. The stimulus provides tax concessions for households and businesses, including the export and healthcare sectors, and direct cash handouts to support socially-vulnerable and low-income earners laid off because of the coronavirus outbreak. Moody's further stated that the G20's recent offer of debt relief to low-income countries would also support Pakistan by deferring principal and interest payments on bilateral debt due between May and December. The central bank's cumulative 425- basis-point policy rate cuts since the start of 2020 and facilities to ease the liquidity crunch for businesses and provide cheap loans to the industrial and construction sectors further buffer the economic shock related to coronavirus, stated in the report.
---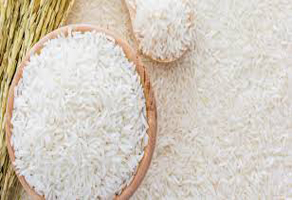 China ships 500 tones of hybrid rice seeds to Pakistan
A total of 500 tones of hybrid rice seeds from a seed company in east China's Jiangsu province have landed in Pakistan to help ensure the country's grain yield this year. It is estimated that the seeds would be planted on 33,333 hectares of land. Earlier this year, Jiangsu Hongqi Seed Industry Company, an enterprise engaged in wholesale and retail of crop seeds in China, reached an agreement with Pakistani customers to ship hybrid rice seeds after the spring festival. This batch of seeds will help ensure the grain yield of Pakistan this year, China and Pakistan have seen closer cooperation in agriculture in recent years since the launch of China-Pakistan Economic Corridor. China's seed products have become very popular with Pakistani buyers due to high resistance to temperature and diseases, and low yield reduction rate. The company obtained an order of 100 tones of hybrid rice seeds from Pakistan in 2017 and expects the export volume will exceed 1,000 tones in 2021.
---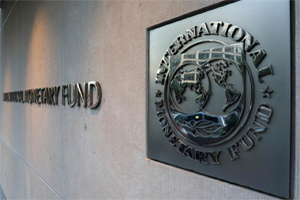 Pakistan wins $1.4b IMF emergency loan
The International Monetary Fund (IMF) had approved an emergency loan of $1.4 billion for Pakistan, as Islamabad is also expected to get around $1.5 billion relief in the shape of delay in repayment of loans to bilateral creditors. Pakistan is not among the nations whose debts will be written off by the rich nations and multilateral institutions. But it has been offered both, cheap financing by the multilateral creditors and debt rollover by the bilateral creditors. "The IMF Executive Board approved a purchase of Pakistan under the Rapid Financing Instrument (RFI) equivalent to $1.386 billion (50 per cent of quota) to meet the urgent balance of payment needs stemming from the outbreak of the Covid-19 pandemic," says a statement issued by the global lender. "While uncertainty remains high, the near-term economic impact of Covid-19 is expected to be significant, giving rise to large fiscal and external financing needs," the statement said, adding that the IMF support would help provide a backstop against the decline in international reserves and provide financing to the budget for targeted and temporary spending increases aimed at containing the pandemic and mitigating its economic impact. It said the IMF remained closely engaged with the Pakistani authorities and as the impact of the Covid-19 shock subsides, it would resume discussions as part of the current Extended Fund Facility Programme.
---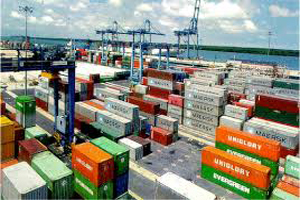 1,900 containers stuck at Karachi port due to pandemic
The Ministry of Commerce informed the National Assembly Standing Committee on Commerce that due to the Covid-19 pandemic, 1,900 containers, under the Afghan Transit Trade, were stuck at Karachi Port, which was hurting export orders severely. The committee recommended the Federal Board of Revenue (FBR) to take immediate measures for the resumption of Afghan Transit Trade. The commerce ministry, however, said there was no ban on the Afghan Transit Trade, but the problem emerged due to the suspension of trade in the wake of Covid-19 and the matter would be resolved in the next two to three days. The committee was informed that besides the Afghan Transit Trade, the ministry was also considering resuming bilateral trade with Afghanistan and kinnow stored in warehouses would be shipped when lockdown was lifted.
---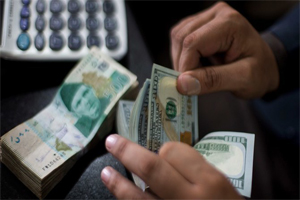 Global consortium plans to pour billions into Pakistan
Pakistan may have another financing window that may be almost equal to, if not bigger than, the investment under the China-Pakistan Economic Corridor (CPEC) as the Global Investment Consortium (GIC) mulls over investing billions of dollars into the country. The consortium is considering investing up to €50 billion on a public-private partnership basis in different megaprojects like Naya Pakistan Housing Scheme, Reko Diq copper and gold project and Diamer-Bhasha dam and power project at a time when economies around the world are struggling to combat the fallout from Covid-19. GIC is a more than 200-member consortium comprising hedge funds and investors pouring capital on the basis of engineering, procurement and construction (EPC) and public-private partnership models in emerging markets for infrastructure development. It can raise around €30-50 billion in structured finance for development projects in Pakistan. The consortium can finance not only major infrastructure projects but also social-sector schemes that are direly needed in these trying times, when most of the world is locked down due to the Covid-19 pandemic.
---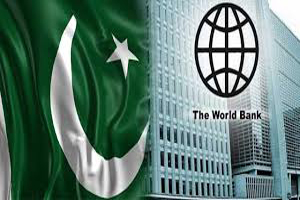 IMF & WB paint grim economic picture
The World Bank says that remittances to Pakistan in 2020 are projected to decline by 23 per cent, totaling about $17 billion, compared with $22.5bn remitted in 2019. While International Monetary Fund in its World Economic Outlook has projected Pakistan's economy to contract by 1.5% this fiscal year – a downgrade of nearly 4% from its January 2020 report. Before deadly contagious disease hit the world, the IMF had projected Pakistan's economy to post moderate growth of 2.4%.
---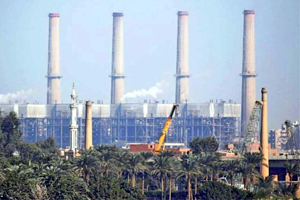 Two decades of flawed policies: Power producers make billions in Pakistan
An inquiry committee, formed by the government to investigate independent power producers (IPPs), has unearthed that energy producers have made billions of rupees in the past two decades due to flawed policies. The committee has recommended the recovery of all excess payments that amount to Rs1,000 billion. However, close aides of Prime Minister, who have been among beneficiaries in the power sector, have cautioned that it may lead to a legal battle. The inquiry committee analyzed power projects set up under different policies introduced since 1994 and the volume of excess payments due to higher rates of return on equity. It also raised questions about the two coal-based power plants set up under the China-Pakistan Economic Corridor (CPEC). The committee, headed by former Securities and Exchange Commission of Pakistan (SECP) chairman, has now recommended a forensic audit of the power sector and recovery of all excess payments. It has also recommended shifting from the dollar-based rate of return to the one based on Pakistani rupee.
---


© 2020 Alpine Marine Services Private Limited
all rights reserved