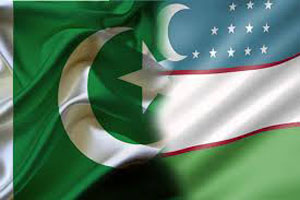 Uzbekistan looks to Pakistani ports
Uzbekistan has formally sought Pakistan's support for accession to the Quadrilateral Traffic in Transit Agreement (QTTA) in a bid to utilise Karachi and Gwadar ports for its trade operations. The formal request was made by Uzbek Deputy Prime Minister Sardor Umurzakov during a video conference with Adviser to the Prime Minister on Commerce Razzaq Dawood. Uzbekistan's Ambassador to Pakistan Furqat Sidikov also joined the meeting held at the Ministry of Commerce in Islamabad. The QTTA is a transit trade deal among Pakistan, China, Kyrgyzstan and Kazakhstan to facilitate the passage of goods and traffic. A road project under the China-Pakistan Economic Corridor will provide access to China and the Central Asian States to Pakistani ports. Responding to the request, Dawood assured Pakistan's support for Uzbekistan in QTTA. Uzbekistan also sought the establishment of Joint Working Group for trade and investment cooperation. An official statement following the meeting said that Uzbekistan requested Pakistan to support its cause in accession to QTTA, and share its experience on achieving the Generalised System of Preferences Plus status. Dawood apprised the Uzbek side that a memorandum of understanding for Pakistan-Uzbekistan Joint Working Group on Trade and Investment will be ready for signing after seeking approval from the cabinet of Pakistan. During the meeting, it was resolved that all out efforts would be made to enhance bilateral trade relations, establishing joint ventures in various areas including agriculture, textile, pharmaceuticals, tourism and construction. Pakistan's exports to Uzbekistan stood at $13.190 million FY19 as against $9.254m over the previous year. Similarly, Pakistan's imports from Uzbekistan are very negligible as it stood at $5.449m in FY19 as against $3.640m over the previous year.
---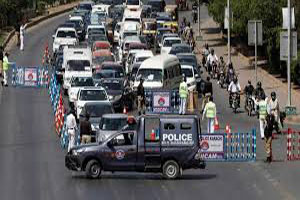 Lock down eases amid rise in COVID-19 cases
Federal and Provincial Government after deliberation have decided of easing the restriction, although fresh cases and casualties are on rise. Small traders and business, which includes community market, retail out-lets, stand-alone and neighborhood shops would operate from Monday to Thursday 6am to 4pm. The provinces have already announced inter-city and inter-provincial transport would remain suspended to reduce chances of local transmission of the deadly virus. Under the decision taken at National Coordination Committee, markets and businesses would remain open five days a week. However, the provinces decided to maintain lockdown on Saturday and Sunday. Fearing rapid spread of the virus due to the relaxation, the Sindh government decided that the lockdown in the province would be maintained on Fridays, Saturdays and Sundays.
---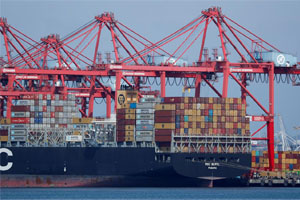 In Pakistan, terminal operators refuse to extend free-storage period to importers
Despite orders from the maritime affairs minister and the cabinet, in the backdrop of Covid-19, to allow 15 days of free storage to importers of all cargo, the terminal operators are adamant to provide relief. In defiance of directives to allow 15-day free storage to importers for all cargoes imported between March 25 and April 30, 2020, the terminal operators have not allowed additional 10 days of free storage over and above the regular free time of five days, said the KCCI spokesperson. The Karachi Port Trust (KPT), Ministry of Maritime Affairs and the cabinet approved the free time for 15 days in order to alleviate the sufferings of importers, the KPT board of trustees passed Resolution 340, to allow waiver from demurrage and extension of free time for import cargo between March 25 and April 30 at all terminals in its jurisdiction. The resolution was submitted to the federal cabinet for approval through the Ministry of Maritime Affairs, which was endorsed on April 14, with the directives that the free time should be extended from five days to 15 days for all import cargo at Karachi Port. The Ministry of Maritime Affairs notified the approval of Resolution 340, through its letter dated April 20, and gave directives for taking necessary action to extend the free period to 15 days and waive demurrage on all import containers and LCL cargo landing at Karachi Port, including all private terminals. The KPT also issued a letter on April 22 for the extension of free time to 15 days for all cargo landing from March 25 to April 30, which will be extended further till May 31. However, the private terminal operators have refused to allow free time and waive demurrage for 15 days. Many importers had not been able to take delivery of containers and LCL cargo within the stipulated time up to April 30, 2020 and the demurrage and detention charges have continued to accumulate.
---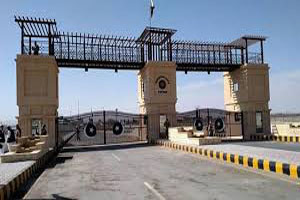 Trade resumes with Iran after Zero Point opens in Taftan
Trade activities between Pakistan and Iran resumed on Wednesday after two more trade crossing points were reopened in Taftan following a decision taken by the National Command and Operations Centre last month. According to official sources, these trade gateways were closed two-and-a-half months ago after the coronavirus outbreak in Iran and later their closure was extended as the pandemic penetrated in Pakistan as well. As many as 17 Iranian trawlers loaded with food items and LPG gas tankers arrived in Pakistan through transit gate, besides import of edible commodities commenced after the reopening of Zero Point Gate in Taftan. Officials of the local administration in Taftan said trade activities between the two countries would continue thrice a week according to standard operating procedures.
---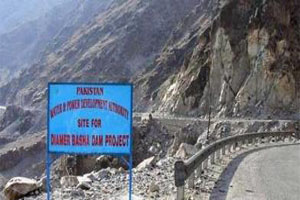 WAPDA signs Rs442b deal with Power China-FWO
An agreement worth Rs442 billion with a joint venture of Power China and Frontier Works Organisation (FWO) was signed for the construction of a diversion system, main dam, access bridge and 21-megawatt Tangir hydroelectric power project. In the wake of a meeting presided over by Prime Minister a couple of days ago on water security and construction of mega dams including the Diamer-Bhasha dam, Pakistan Water and Power Development Authority (Wapda) said all efforts were under way to ensure timely mobilisation of the contractor and effective follow-up on the Diamer-Bhasha project. Diamer-Bhasha Project Chief Executive Officer and an authorised representative of the joint venture, signed the agreement on behalf of Wapda and the joint venture respectively. Speaking on the occasion, Wapda Chairman said Diamer-Bhasha dam would go a long way towards promoting economic development and social uplift in the country. "Wapda is committed to completing this mega project in accordance with the timelines to cope with the increasing water and electricity requirement in the country," he emphasised. "Diamer-Bhasha project, with total financial outlay of about Rs1,406.5 billion, will be completed in 2028," he declared. The Wapda chairman elaborated that the total financial outlay included land acquisition and resettlement, confidence-building measures for social uplift of the locals, construction of dam and powerhouses. "The project will have gross water storage capacity of 8.1 million acre feet and power generation capacity of 4,500 megawatts, with annual generation of 18.1 billion units of electricity," he added. Wapda has already awarded the contract for consultancy services for the Diamer-Bhasha dam worth Rs27.182 billion to Diamer-Bhasha Consultants Group (DBCG). The consultancy agreement includes construction design, construction supervision and contract administration for the project. The DBCG joint venture comprises 12 top-ranked national and foreign consulting firms.
---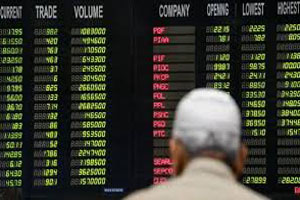 Pakistan retains status in MSCI EM Index
Pakistan has successfully retained its May 2017's upgraded status in the global MSCI Emerging Market (EM) Index and averted the chances of being downgraded to Frontier Index in its semi-annual review on Wednesday May 13. The Morgan Stanley Capital International (MSCI) – the indexes service and analytics provider – has retained all the three large and mid-cap Pakistani stocks i.e., MCB Bank (MCB), Oil and Gas Development Company (OGDC) and Habib Bank Limited (HBL) in its Global Standard Indexes (GSI), according to the review results. The decision would help Pakistan (Pakistan Stock Exchange/PSX) win global stock market investors' confidence to invest in listed firms at PSX, as they follow MSCI decisions to invest or divest at global markets. These foreign investors have around $2 trillion investment in hand.
---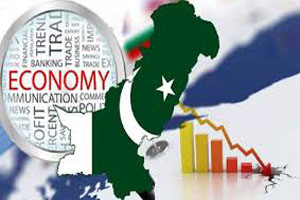 Pakistan's economy may contract 5.5% due to lockdowns
Ever since the Covid-19 pandemic hit the globe, several international institutions have given various estimates about economic losses to different countries. In a worst-case scenario, the think tank of Lahore School of Economics (LSE) has estimated that Pakistan may post a GDP loss of 5.5% if the lockdown continues for nine months The LSE found that as a result of a three-month lockdown (March to May), Pakistan may experience a 2.9% contraction in GDP growth in 2020. "This will result in a loss of 1.5 million jobs by the end of the year," the study stressed. "Out of this, 1.2 million informal jobs will be lost while 0.3 million professionals employed in the formal sector will be rendered unemployed." It projected that if the lockdown was extended to six months (March to August), Pakistan would post a negative growth of 3.1% in 2020. It would result in 1.6 million job losses by year-end, it said. Out of this, 1.3 million people will become unemployed from informal occupations and 0.3 million formal jobs will be lost. In the worst-case scenario i.e., a nine-month lockdown (March to November), the research said Pakistan's economy would contract 5.5% in 2020, which would result in job losses for 2.8 million people. The research claimed that 2.3 million jobs would be lost in the informal sector and 0.5 million jobs would be lost in the formal sector. It is worth noting that these estimates vary considerably from the IMF's early projection of a 1.5% contraction in GDP.
---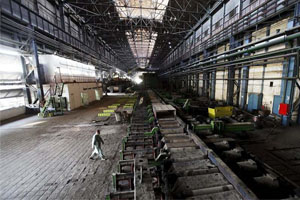 Privatisation board to review PSM transaction structure
The Privatisation Commission (PC) started the process of evaluating draft transaction structure for the privatisation of the Pakistan Steel Mills. Financial advisers hired by the PC have completed due diligence and reports received in this respect are under review by concerned stakeholders. Based on due diligence, financial advisers formulated the draft transaction structure for inviting expression of interest from potential investors. Following the discussion on proposed transaction structure, it will be placed before the Board of Privatisation Commission and later to the Cabinet Committee on Privatisation for approval. Privatisation Minister chaired a meeting to review the privatisation programme with special focus on some of the priority transactions. Speaking on the matter, he said the revival of the Pakistan Steel Mills is government's top priority to minimise losses being borne out of the public exchequer. During the meeting, targets were also set for the FY2020-21. PC officials informed the minister that substantial progress has been made to conclude the transactions including the National Power Parks Management Company Limited, (NPPMCL), SME Bank, Jinnah Convention Centre, Services International Hotel (SIH) and sale of 28 properties within current fiscal year. However, the timelines for the transactions have been rescheduled due to the Covid-19.
---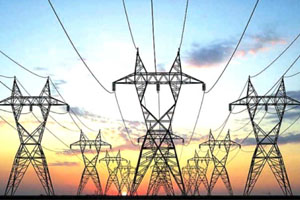 Pakistan's energy imports shrink 33% to $668 million
The share of oil and petroleum products in the total import bill shrank massively to one-fifth in March 2020 as refineries shut down temporarily due to full reservoirs and demand dropped significantly under the nationwide lockdown imposed to contain the coronavirus pandemic. Earlier, the share of oil and petroleum products in total imports had been one-fourth in first eight months (July-February) of the current fiscal year ending June 30, 2020, according to the Pakistan Bureau of Statistics (PBS). The import of crude oil – the raw material for refineries – dropped 42% to 444,670 tons in March 2020 compared to 766,911 tons in the same month of previous year. Most of the refineries (three out of five) stopped production after oil marketing companies, like Pakistan State Oil (PSO), met domestic demand through imports rather than purchasing petroleum products like petrol and diesel from local refineries. Besides, the demand hit rock bottom since the Sindh government imposed lockdown on March 23. Although four refineries were now operating and the federal government lifted a month-long ban on the import of crude and refined products last week to meet demand from the agriculture sector, which was harvesting the staple wheat crop, the demand may remain sluggish since the federal government has extended the lockdown. The import of refined products increased over 14% to 886,791 tons in March 2020 compared to 758,622 tons in March 2019, the PBS reported. The overall energy import bill fell 33% to $668.33 million, which was one-fifth of the total import bill of $3.31 billion, in the month under review compared to $995.42 million (one-fourth of $4.11 billion) in the corresponding month of last year. Energy imports declined ahead of expected 0.1-1.5% contraction in the national economy after a gap of 68 years. Transport, industrial and commercial sectors remain the bulk users of energy. Pakistan's total imports declined over 19% to $3.31 billion in March compared to $4.11 billion in the same month of last year mainly due to drop in energy imports including re-gasified liquefied natural gas (RLNG).
---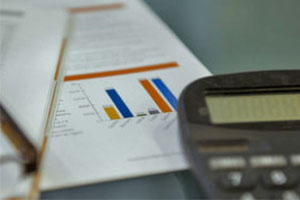 Economic repairmen limited to six areas only
A team of financial gurus formed by the prime minister to come up with solutions for injecting some life into the country's economy and offset the impact of the coronavirus pandemic has decided to limit its advisory role to only six areas and shift its focus away from macroeconomic issues. Adviser to the PM on Finance Dr Abdul Hafeez Shaikh chaired the third meeting of the government-led 'Think-tank' where the participants selected six broad priority domains. "[These areas include] boosting social safety nets (Ehsas and allied initiatives), food security and safety of supply chains, enhancing the role of banks and financial institutions in appropriately designing incentives for market participants, kick-starting low and medium cost housing projects, making the Public Sector Development Programme (PSDP) and the provincial Annual Development Programmes (ADPs) responsive to labour intensive propositions and business facilitation through fiscal interventions," read a statement issued by the finance ministry.
---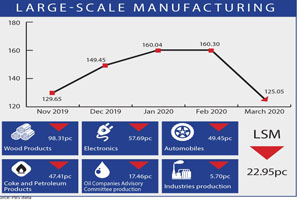 Industry output falls sharply in March
The large-scale manufacturing (LSM) output during the month of March contracted by 22.95 per cent on a year-on-year basis due to closure of industries amid lockdown. The data released by the Pakistan Bureau of Statistics (PBS) showed the impact of global economic slowdown on the local manufacturers in the month of March, which saw a partial lockdown in provinces. The impact of complete lockdown in April will be much higher when the PBS releases data next month. On a month-on-month basis, the LSM fell by 21.99pc during March compared to February. The impact of Covid-19 on LSM in February was marginal as it fell by 1.15pc on a year-on-year basis and 0.91pc on a month-on-month basis. Similarly, during July-March FY20, the LSM shrank by 5.4pc from a year ago. The government has partially lifted the lockdown and allowed export-oriented industries to resume operations to fulfill international orders. Similarly, industries catering to domestic needs are also resuming operations. The LSM constitutes 80pc of the country's total manufacturing and accounts for nearly 10.7pc of the national output. In comparison, small-scale makes up for just 1.8pc of GDP and 13.7pc of the secondary sector.
---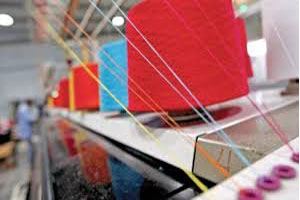 Textile exports plunge to 17-year low
Pakistan's textile and clothing exports declined by 64.5 per cent in April to $403.834 million year-on-year — the lowest level in almost 17 years — due to order cancellations and shipment delays amid pandemic-led global lockdowns, showed data released by the Pakistan Bureau of Statistics (PBS) on May 13. A significant decline was seen in trade shipments since Mar 15 — the date since coronavirus cases spiked in major export destinations especially in Europe and North America. Moreover, exports through the land routes were almost non-existent during the month as Iran, Afghanistan and Pakistan shut down their respective borders to contain the pandemic. Exports were expected to fall during the month of April as only a few buyers were honouring their import commitments with local manufacturers. It was only in February when the textile and clothing exports jumped nearly 17pc on a year-on-year basis. This growth was reported after a long time as the past few years had been marred by single-digit increases.
---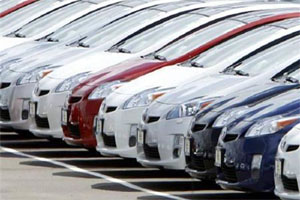 Zero car sales in April
Barring tractors, April proved to be one of the worst months for the entire auto sector as car production and sales were reduced to zero. The overall car production and sales during 10MFY20 plunged by 52 per cent year-on-year each to 88,628 and 86,330 units. Meanwhile, there was no production of heavy vehicles (trucks and buses) in April but data from the Pakistan Automotive Manufacturers Association (Pama) mentioned negligible sales of some assemblers. Some manufacturers also posted marginal sales in light commercial vehicles, pickups and jeeps during April despite nil production. In the two/three-wheeler segment, only one manufacturer registered sales of 2,783 units during the month even though there was no production. All other manufacturers neither assembled nor sold any units. An official from Pama said that "I have never witnessed zero production and sales in auto history for an entire month and the situation looks the same for May, which is alarming for the auto sector." The government had suspended production and trading activities under lockdown from the third week of March to contain coronavirus. Output and sales of the auto are still discontinued in May while other sectors have started opening up after the introduction of standard operating procedures (SoPs) and safety measures.
---


© 2020 Alpine Marine Services Private Limited
all rights reserved