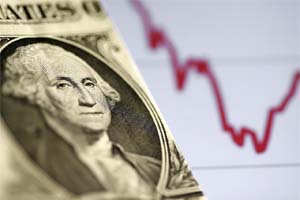 Despite pandemic, Pakistan's FDI soars 32% in April
Multinational companies have continued to inject fresh investment into ongoing projects in different sectors of Pakistan's economy like telecommunication, power, and chemical despite the global economic crisis sparked by the coronavirus pandemic. Foreign direct investment (FDI) rose 32% to $133.2 million in April 2020 compared to $100.8 million in the same month of the previous year, the State Bank of Pakistan (SBP) reported. Although the volume of investment stood at an eight-month low in April, it is encouraging that investors have continued to pour fresh capital into ongoing projects in Pakistan despite the global economic recession under Covid-19. Moreover, the nature of investment stands diversified. Companies from multiple countries have poured new investment, unlike Chinese firms which have been the only major investors in Pakistan in recent times. FDI should improve in the months to come as countries are slowly lifting lockdowns in a bid to revive economic activities around the globe. Accelerating the activities, however, may remain a challenge in the absence of a coronavirus vaccine and medicines. Cumulatively, in the first 10 months (July-April) of the current fiscal year, foreign firms injected FDI worth $2.28 billion, which was more than double the investment of around $1 billion in the same period of the previous year, according to the central bank. Before the outbreak of Covid-19 late in February in Pakistan, foreign investors seemed poised to initiate new projects in the country. They, however, have put the projects on hold in response to the virus.
---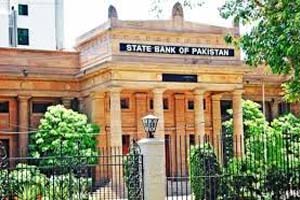 SBP cuts interest rates to 8pc as coronavirus fallout hits economy
The State Bank of Pakistan (SBP) cut its benchmark interest rate on May 15 by 100 basis points to eight per cent, the fourth time it has cut rates since the coronavirus pandemic hit two months ago. "Easier monetary policy can provide liquidity support to households and businesses to help them through the ensuing temporary phase of economic disruption," the SBP said, adding the likelihood of surging inflation expected earlier in the year had also reduced. The bank has cut rates by a total of 525 basis points since the beginning of the health crisis two months ago and has announced a package of measures to support poorer workers hit by the pandemic as well as offering risk sharing with private banks on concessional lending to boost liquidity. Before the crisis hit, the bank had held rates at an elevated level of 13.25pc for months as it sought to rein in inflation which rose to more than 14pc in January. Falling oil prices now make inflation less of a concern.
---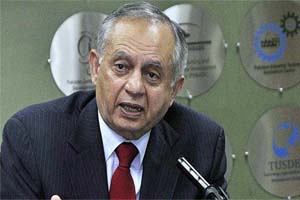 New tariff policy to reduce duties
With eyes fixed on the upcoming budget, the Ministry of Commerce has evolved a comprehensive tariff policy including reducing customs and regulatory duties on raw materials and semi-finished products. The plan is being developed for budget 2020-21 in a fashion to mitigate the impact of Covid-19 and encourage import substitution of major consumer items in the country, Commerce Adviser told while talking newsmen. He said that as part of reforms his ministry has identified almost 1,600 tariff lines for duty reduction in the upcoming budget. These tariff lines are related to raw materials and semi-finished products, which are currently subject to a customs duty of more than 5pc and additional customs duty.
---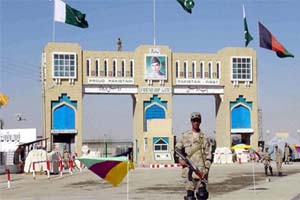 Pakistan reopens Chaman, Torkham border for trade
The interior ministry issued a notification on May 15, announcing the round-the-clock opening of the Pakistan-Afghanistan border at Torkham and Chaman for six days a week for cargo traffic, and reserved Saturday for the pedestrian movement. The border was closed on March 27, 2020, as a precautionary measure to contain the spread of Covid-19. Later it was opened for three days a week in April. The decision of opening of the border was taken in the meeting of NCOC (National Command and Operation Centre), the notification said. According to a notification, the border will remain open 24 hours at Torkham and for specified timing at Chaman for six days except Saturday, which will be reserved for pedestrian movement. It said that standard operating procedures (SOPs) for air passengers would be applied to pedestrians. "Torkham border will remain open for 24 hours/six days a week (except Saturday) and an unlimited number of trucks will be allowed per day, while ensuring proper SOPs and guidelines for both Afghan Bilateral Trade and Afghan Transit Trade," read the notification. "Chaman border will remain open for six days a week (except Saturday) for specified timings (as already notified) and an unlimited number of trucks will be allowed per day while ensuring proper SOPs and guidelines for both Afghan Bilateral Trade and Afghan Transit Trade," it added. "Saturdays will be reserved for the pedestrian move only as per procedure already in vogue. Standard Quarantine Protocols/SOPs (as applicable for air passengers) will be implemented for pedestrians as well," the notification said.
---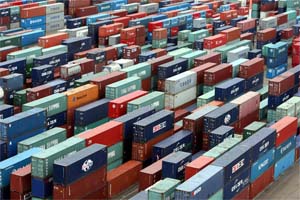 Exporters expect fresh orders
Fresh orders are being anticipated by country's exporters who say the global slowdown, due to the coronavirus pandemic and subsequent lockdown in many countries, has created space for Pakistani exports. They further added that while some export orders were cancelled, many are on hold but will resume once things normalise. Pakistan witnessed a steep fall of 54 per cent in exports in April which has damaged the government's confidence as it tries to control the repercussions of the pandemic. Since March, the government has been providing several incentives to boost exports but the pandemic seems to be destroying this strategy. "Not all export orders were cancelled. Our orders are intact but on hold. We will continue to export once the global markets is normal, even at the minimum level," said, an exporter of readymade garments to Germany and other European countries. Fresh orders are also expected, since the global markets which have faced lockdown for three months and this has created a large space for exporters. The exporters urged the government to develop a new export policy after the pandemic. They also called for creating opportunities for new products.
---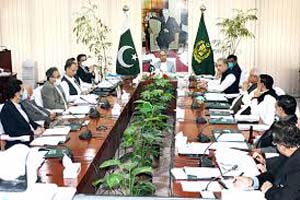 Government approves mobile phone manufacturing policy
The federal government on May 21 approved the first mobile manufacturing policy aimed at encouraging local production to counter the security threat emanating from certain handsets being imported. The Economic Coordination Committee (ECC) of the cabinet approved the Mobile Device Manufacturing Policy to promote local manufacturing and assembly of mobile handsets, according to a statement issued by the Ministry of Finance. Under the policy, tax rates for high-end mobile sets have been increased while tax rates for low-end handsets have been either reduced or eliminated. The mobile phone manufacturing policy would ensure "localisation and indigenisation of parts of mobile phones", said the finance ministry. Under the Mobile Device Manufacturing Policy, parts of mobile handsets will be used in the entire range of mobile handsets produced in Pakistan instead of being limited to a particular model. The policy will have a positive impact on allied industries including packaging and plastic. The expected manufacturing of high-end brands would give the domestic industry an opportunity to become part of the global value chain, said the finance ministry.
---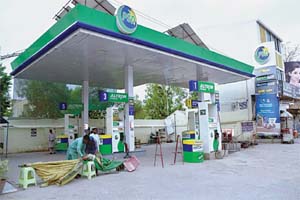 Fuel imports fall by 55pc in April
Petroleum imports plunged by nearly 55 per cent in April owing to a steep reduction in domestic demand as a result of lockdown across the country. It is estimated that petroleum consumption in April has fallen approximately 60pc since the full lockdown was enforced and private transport came to a standstill. Data compiled by the Pakistan Bureau of Statistics (PBS) showed the total import bill of fuel group dipped by 54.86pc year-on-year to $580.337 million. Of these, petroleum product imports declined by 34.1pc in value during April despite increasing by 14.59pc in quantity. Between July-April FY20, total oil imports fell 20.33pc to $9.48 billion during 10MFY20, from $11.89bn in the same period last year. Import of crude oil decreased 86.5pc in value and 74.3pc in quantity during the month. Similarly, Liquefied Natural Gas (LNG) imports fell by 52.22pc in value during April which would have translated into relatively lower power production through this fuel. On the other hand, liquefied petroleum gas (LPG) imports jumped 73.42pc in value in April, largely to plug a shortage in local production.
---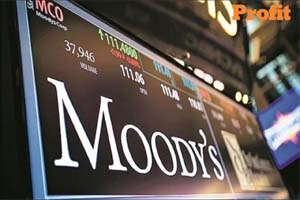 Moody's puts Pakistan under watch
Moody's Investors Service – one of top three global credit rating agencies – has put Pakistan under watch for possible downgrade of its long-term local and foreign credit ratings, suspecting that Islamabad may default on debt repayments to "private sector creditors" due to economic mess under the coronavirus pandemic. "Moody's has placed the government of Pakistan's local and foreign currency long-term issuer and senior unsecured B3 rating under review for downgrade," the US-based rating agency announced. "Consistent with Moody's approach globally, the review period will allow the rating agency to assess whether Pakistan … would likely entail default on private sector debt," it said. The rating agency, however, did not mention the duration of the review period, as to how long it would monitor Islamabad's debt repayment activities and when it would announce its final decision regarding downgrade.
---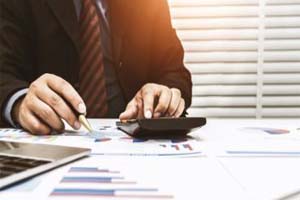 Pakistan's economy contracts for first time in 68 years
For the first time in 68 years, Pakistan's economy has marginally contracted by 0.38% in the outgoing fiscal year due to adverse impacts of novel coronavirus coupled with economic stabilisation policies that had hit the industrial sector much before the deadly pandemic. Except for the agriculture sector that grew 2.7%, the industrial and services sectors witnessed negative growth rates, pulling the overall growth rate down to negative 0.38% in the fiscal year 2019-20, ending on June 30. The per capita income in dollar terms has also dipped to 1,366 – a contraction of 6.1%. The National Accounts Committee approved the provisional gross domestic product (GDP) growth rate for the outgoing fiscal year besides a downward revision of the economic growth rate for the first year of the PTI government. For fiscal 2018-19, the NAC cut the provisional growth rate of 3.3% to 1.9%, which is the lowest in 11 years. The SBP's quest for hot foreign money has adversely hit the industries even much before the Covid-19 started impacting the economy. In the end, neither the hot foreign money stayed in Pakistan nor the country achieved sustainable economic growth. Former finance minister Dr Hafiz Pasha had disputed the PTI government's claim of a 3.3% growth rate and instead claimed a year ago that the growth in the first year of the PTI government was 1.9%. His assessment has become true and finally admitted by the government.
---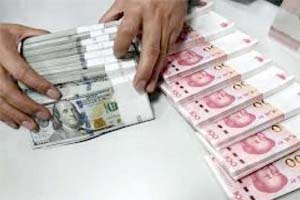 Pakistan to seek $2b in new loans
Pakistan has planned to seek $2 billion in six new foreign loans for combating rapid deterioration of public debt indicators. The loans that Pakistan wants to obtain from the World Bank and the Asian Development Bank (ADB) are over and above the $1.8-billion debt relief that Islamabad has sought from G20 nations. In a fast-moving process, the executive board of the World Bank has approved a $500 million loan to help Pakistan improve health and education facilities, generate jobs for women and strengthen social safety nets under its efforts to fight the impact of the Covid-19 pandemic. The loan is set for quick disbursement and would be available to Pakistan well before the current fiscal year ends on June 30. The project will be financed by the International Development Association — a concessional window of the World Bank — and will have a 30-year maturity with a five-year grace period. Further, the Asian Infrastructure Investment Bank (AIIB) will provide budgetary support worth $500 million to Pakistan to mitigate the significant negative economic and social impacts caused by Covid-19.
---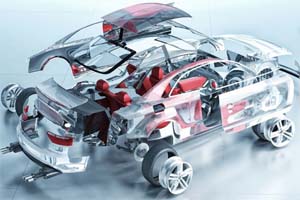 Imports of auto parts, accessories jump
The import of completely and semi knocked down (CKD/SKD) kits for locally assembled cars has risen substantially in the last two months amid shutdown of assembling units due to coronavirus. Assemblers imported $62 million worth of CKDs/SKDs in April, as compared to $43m in March and $39m in February, in anticipation of good sales ahead of Eid but now they are sitting with huge parts inventory at plants, which have been closed since the last week of March. A vendor linked one of the reasons for rising imports of parts and accessories to the introduction of locally assembled Toyota Yaris just ahead of lockdown, followed by Suzuki Alto and other new vehicles as their assemblers must have imported kits in bulk quantities to cater huge expected demand from April onwards. He said the manufacturers usually give orders for imported parts, raw material and kits 2-3 months earlier, keeping in view 30 days for arrival of shipments at the port followed by at least 10 days in clearance of goods and advance booking orders from the customers. According to him, the manufacturers made higher imports but did not expect two-month closure under the lockdown. With no sales and production from April to date and over 50 per cent decline in 10MFY20, Indus Motor Company (IMC) has raised prices of vehicles by Rs 110,000-500,000 on exchange rate parity, followed by Honda Atlas Cars by Rs60,000-120,000.
---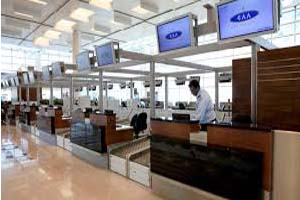 Domestic and international flight operations resumed
Domestic flight operations resumed from May 16 after a nearly two-month-long suspension. Only Pakistan International Airlines (PIA) and Serene Air were allowed to resume flight operations between five cities — Karachi, Lahore, Islamabad, Peshawar and Quetta. Twenty per cent of pre-coronavirus flights are allowed to operate and the seat occupancy in planes limited to 50pc.

On May 29 the Federal Government announced lifting of partial ban on international flight operations, the outbound international flights (scheduled, non-scheduled and charter flights) operation has been allowed with effect from 2359 hours PST, both national and foreign airlines will be allowed to operate from all international airports of Pakistan except Gwadar and Turbat. SOPs for outbound international flights have already been issued according to which airlines will be required to follow the SOPs of the destination country. Keeping in view the current situation, congestion at airports will not be allowed and planes will be disinfected.
---


© 2020 Alpine Marine Services Private Limited
all rights reserved