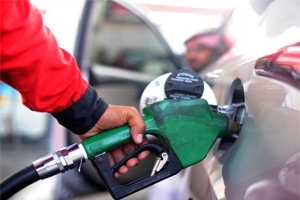 Fuel crisis team wants heads of two OMCs booked
The federal government reduced the price of petrol by Rs7.06 per liter for the month of June in line with the dip in global crude oil prices caused by virus-induced lockdowns. Following the notification issued by the finance ministry, the price of petrol has come down from Rs81.58 to Rs74.52 per liter. However, soon after the decision was made, filling stations ran dry across the country. Taking notice of the countrywide petrol shortage at filling stations, the government has already initiated an inquiry against OMCs for their alleged involvement in the fuel crisis and has formed a committee headed by the DG oil. It also comprises representatives of the FIA and the Pakistan State Oil. These officials are looking into the alleged hoarding and black marketing of petroleum products by the OMCs. They are also verifying the availability of stocks at the depots of the OMCs and their supply to retail outlets. Ogra has found six mega oil companies involved in the shortage and issued show-cause notices to them. An energy ministry team sought the registration of cases against heads of two major oil marketing companies (OMCs) for hoarding and black marketing of petrol after inspecting their terminals at Keamari Port.
---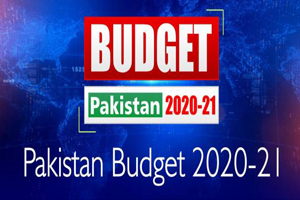 Federal budget 2020-21 announced
Minister for Industries presented Federal Budget 2020-2021 in National Assembly on June 12 claiming budget as "expansionary fiscal policy". As the minister pointed out, the government has reduced interest rates significantly since the onset of the coronavirus outbreak, from 13.25 per cent to 8pc in a span of three months. With the budget, the government was facing a catch 22 — on the one hand it wants to achieve higher tax revenue but on the other, it wants to boost disposable incomes.

Important milestone of budget are as follows:
• Deficit worked out at Rs3.195tr
• Rs2.946tr set aside for debt servicing
• Salaries, pensions of government employees frozen
• Public Spending Development Program slashed to Rs650bn
• FBR tax collection target set at Rs4.963tr
• Subsidies cut down by 48pc
• Rs70bn earmarked for coronavirus-related schemes
• Allocation for Ehsaas(financial support for under privileged) programme increased from Rs187bn to Rs208bn

Following segment are likely to be impacted from this budget:
Tobacco:
Federal Excise Duty(FED) increased from 65% to 100% also imposed on e-cigarettes.

Automobile:
7.5% FED ad valorem increase in case of locally manufactured double cabin 4 x 4 pick-up vehicles and 25% in case of imported ones.

Textile:
Zero rating not restored despite massive demand.

Fertilizer:
2% GST remain unchanged; likewise GST(input) on feed gas and phosphoric acid remain unchanged at 5%.

Beverage:
Imposition of 25% FED on caffeinated energy drink.

Following segment will derive benefit from this budget:
Cement:
FED on cement reduced from Rs.2 per kg to Rs.1.75 per kg. Additional Custom Duty(ACD) on coal import eliminated by 2%.

Chemical:
ACD on Paraxylene and Ethylene removed.

Consumer:
Edible oil, oil seeds, raw material of food packaging industry and ready to use food supplements have been exempted from Additional Custom Duty.

Bank:
With Holding Tax on foreign remittance removed to bolster remittances through official channel.

Steel:
Reduction in regulatory duty from 12.5% and 17.5% to 6% and 11% respectively on hot rolled coils (HRC) of iron and steel respectively. ACD on scrap abolished.

Construction:
Subsidy of Rs.30 billion ear marked for Naya Pakistan Housing Authority. This might trigger construction demand.

Raw materials for the chemical, leather, textile, rubber and fertiliser industries have been exempted from customs duty, which will make them completely duty free. According to the government, this exemption will apply to around 20,000 items used as raw materials in the aforesaid industries, which make up 20pc of all imports. Budget built around austerity and belt-tightening and increasing tax revenue by over 27 per cent. For the first time, the government also listed a host of fiscal risks to the budget as required under the Public Management Act 2019, which have a reasonable chance of materialising in the budget year 2020-21 and medium-term.
---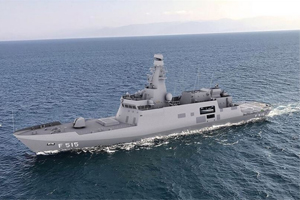 Turkey begins constructing modern warship for Pakistan
The steel-cutting or the ground-breaking ceremony to begin construction of the MILGEM Ada class corvette by Turkey for Pakistan was held in Karachi, the Pakistan Navy said. The ceremony at the Karachi Shipyard and Engineering Works (KSEW) — Pakistan Navy's specialized shipbuilding division — was attended by officials of Pakistan Navy, and representatives of Turkey's state-run defense firm ASFAT. In July 2018, Pakistan Navy signed a contract for the acquisition of four MILGEM-class ships with the ASFAT. According to the plan, two corvettes will be built in Turkey and the next two will be built in Pakistan which also involves technology transfer. The keel-laying or the formal recognition of the start of the construction ceremony of the first MILGEM Ada class corvette was held in Istanbul on June 4 last week. MILGEM vessels are 99 meters long with a displacement capacity of 2400 tons and can move at a speed of 29 nautical miles. MILGEM anti-submarine combat frigates, which can be hidden from the radar, will further enhance the defense capability of the Pakistan Navy. "The MILGEM Class Corvettes will be state-of-the-art surface platform equipped with the modern surface, subsurface and anti-air weapons, sensors, and combat management system. These ships will be among the most technologically advanced platforms of the Pakistan Navy and will significantly contribute to maintaining peace, stability, and balance of power in the Indian Ocean region," the statement said.
---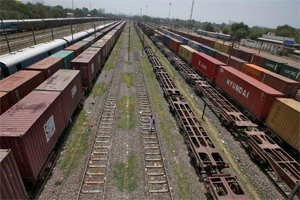 PTI govt approves CPEC's $7.2b strategic project
Pakistan Railways' Mainline-I Project – the lone strategic project of the China Pakistan Economic Corridor (CPEC) – cleared its first hurdle when the government approved it at a cost of $7.2 billion, setting the stage for negotiations with China and International Monetary Fund (IMF). Pakistan gives high priority to the ML-1 project due to its strategic importance and the CDWP's clearance will also pave the way for its inauguration by Chinese president's upcoming visit to Pakistan. The ML-I project includes dualization and upgrading of 1,872 km railway track from Peshawar to Karachi and its big milestone for second phase of CPEC. The Pakistan Railways had proposed construction of the project at a cost of $9.2 billion. But the transport and communication wing of the Ministry of Planning did a commendable job by reducing the cost by $2 billion without disturbing the construction cost. Once completed, the speed of passenger trains will increase from 65/110 km/h to 160 km/h. The speed of the freight trains will also increase to 120km/h from 80 kilometer per hour. The package-1 of the ML-I will be completed between January 2021 to December 2024 and will cover construction of 527 kilometer long track between Peshawar, Rawalpindi and Lahore. Package 2 will be completed from January 2022 to December 2026 and will upgrade 521km long track from Lahore to Hyderabad. Package 3 will upgrade 740km track of Rawalpindi-Peshawar and Hyderabad-Multan.
---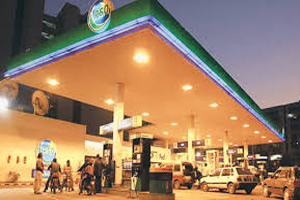 PSO to begin import of Euro-V fuel
Consumers in Pakistan will finally be able to get Euro-V standard fuel in the current month as state-run oil marketing giant Pakistan State Oil (PSO) is set to kick off imports after approval of the government. PSO will make partial imports from Kuwait Petroleum Corporation, which has been supplying fuel to Pakistan over the past 40 years. Pakistan meets 60% of its high-speed diesel requirement through production by domestic refineries and imports around 40% of the demand annually. Import of Euro-II high-speed diesel commenced in January 2017. PSO's share in high-speed diesel import is around 55% that meets 22% of the country's total consumption, which is primarily sourced from Kuwait Petroleum through a government-to-government contract spanning more than 40 years. Pakistan meets 30% of its annual petrol requirement through domestic refineries and imports around 70% of the need. With effect from the third quarter of calendar year 2020 all imports will conform to the Euro-V specifications.
---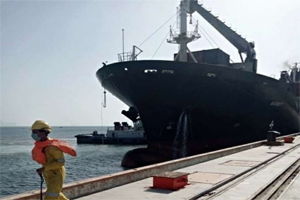 Under Afghan Transit Trade, first bulk cargo ship reaches Gwadar
The first bulk cargo ship has reached the port city of Gwadar on May 29. MV Manet is carrying wheat and urea as a part of the Afghan Transit trade, said the China Pakistan Economic Corridor Authority chairman. "A dream come true for local economy as it will stimulate host of business activity" said the CM-CPEC on Twitter. Due to the coronavirus outbreak, the Afghan Transit trade saw occasional hiccups in the form of closure of the border crossing for sometime. In January this year, the Gwadar port started handling transit cargo destined for Afghanistan. The Afghanistan has relied on Pakistani land routes and the two ports of Karachi and Port Qasim for international trade after a bilateral agreement, known as the Afghan Transit Trade Agreement (ATTA), was signed with Islamabad.
---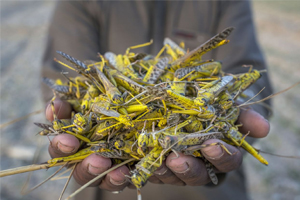 Locusts pose a bigger economic threat to Pakistan than the virus
Swarms of locusts spreading across Pakistan are emerging as a bigger threat to the economy than the coronavirus pandemic, with the pests threatening farm output, livelihoods and food security. The locust-invasion now covers an area of 57 million hectares in a country with a total crop area of 23 million hectares, said director general of crop protection at the Ministry of Food Security and Research. While not all the areas infested now are crop lands, the insects are moving fast, he said. Agriculture is the second-biggest sector in the economy -- contributing about 20 percent to gross domestic product -- and provides a livelihood to half of the nation's workforce. Faced with devastating losses, authorities are now being forced to divert money set aside to fight the coronavirus to help combat the locust scourge instead. "This is a bigger problem than the coronavirus for Pakistan," said an exporter and an adviser to the Federation of Pakistan Chambers of Commerce & Industry, the nation's main business lobby group. "You can save yourself from coronavirus by maintaining social distance, but there's no escaping a hunger crisis if the locusts attack." From wheat to pulses and oil-seeds to mangoes, crops have already been damaged. The nation's new cotton crop is seen as the most vulnerable to the pest attack -- and with cotton-based products making up about half of Pakistan's exports, the damage will further worsen the outlook for an economy forecast to shrink for the first time in 68 years. Pakistan had a locust attack last year that arrived from Iran, but this year's one is the most severe in three decades. Swarms of desert locusts occur irregularly in North Africa, the Middle East and South Asia, usually when drought is followed by heavy rain. The threat comes just as Pakistan exits a lockdown that was imposed to contain the Covid-19 pandemic, with authorities now having to step up support for agriculture.
---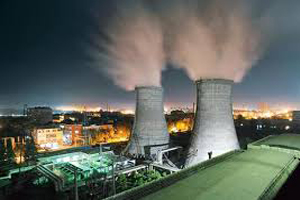 Deal worth $2.4b signed for Kohala power project
A tripartite agreement has been finalised between China Three Gorges Corporation, the government of Azad Jammu and Kashmir (AJK) and Private Power and Infrastructure Board (PPIB) for implementing the 1,124-megawatt Kohala hydroelectric power project in AJK under the China-Pakistan Economic Corridor (CPEC) framework. The project is aimed at annually providing more than five billion units of clean and low-cost electricity for consumers in Pakistan and AJK. This marks one of the largest investments of $2.4 billion in an independent power producer (IPP) in Pakistan and AJK. Furthermore, another hydroelectric power project – the 102MW Gulpur project – located at Poonch River, Kotli district of AJK met the commercial operation date on March 10, 2020.
---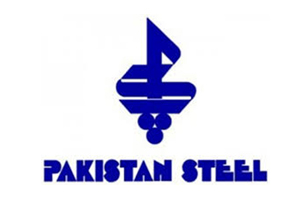 ECC green-lights termination of all PSM employees
The PTI led federal government decided to terminate all 9,350 employees of the Pakistan Steel Mills (PSM), taking a giant but politically difficult step to stop years long hemorrhaging instead of reviving the country's largest industrial unit. The Economic Coordination Committee (ECC) of the Cabinet also approved to give the due monetary benefits along with one month salary that will cost the exchequer Rs18 billion to Rs19.7 billion. On an average, every sacked employee will receive Rs2.3 million. "The ECC gave go-ahead to a 'full and final' human resource rationalization plan for the PSM employees in accordance with the judgments and observations of the Supreme Court of Pakistan and other courts hearing the cases involving the PSM," announced Ministry of Finance.
---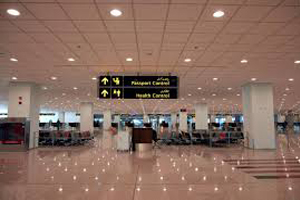 Outsourcing Pakistan's airport activities
There is immense potential for airport-related commercial activities in Pakistan that can be exploited by bringing knowledge and experience from major international experts in the aviation industry, remarked Adviser to Prime Minister on Commerce. Chairing a meeting of the Committee on Outsourcing of Major Airports of Pakistan, the adviser deliberated the importance of outsourcing commercial operations of Pakistani airports. The gap in non-aeronautical activities at major airports of Pakistan such as duty-free shops, restaurants and commercial outlets can be efficiently filled by such expertise, which will also lift our airports to bring them on a par with leading global airports, said by the adviser. He emphasised that best international practices would be ensured in the overall operation and management of various activities by attracting international investors and generating overall goodwill of Pakistan among different stakeholders in the global aviation industry.
---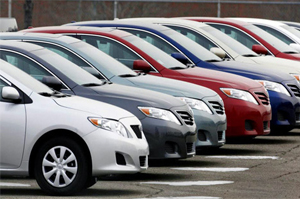 Car sales dive 75% owing to Covid-19
The Covid-19 pandemic continued to batter the automobile sector in May 2020 as car sales plunged 75% on a year-on-year basis primarily due to the shutdown of businesses under a lockdown imposed to contain the spread of the disease. However, automakers managed to sell a modest quantity of vehicles compared to virtually no sales in April 2020 as businesses were shuttered. According to data released by the Pakistan Automotive Manufacturers Association (Pama) car sales were recorded at 4,473 units in May 2020 compared to 17,781 units in the same month of previous year. The decline in sales came mainly due to the closure of business operations by all major car assemblers, which resulted in no invoicing of cars for most of the month. All three major car assemblers reported depressing figures for May 2020. In the first 11 months (July-May) of current fiscal year, car sales registered a decline of 54% to 102,137 units compared to 222,167 units sold in the corresponding period of previous fiscal year.
---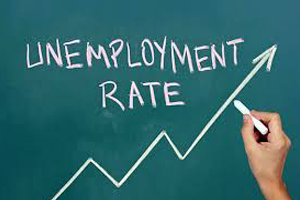 Unemployment jumps to 8.53% in second year of PTI govt
The unemployment rate that was 5.8% at the end of Pakistan Muslim League-Nawaz (PML-N) tenure has jumped to 8.53% by end of the current fiscal year 2019-20 – the second year of the PTI government, according to official figures of the Ministry of Planning and Development. As compared to first year of the PTI government, the unemployment ratio surged to 8.53% as over one million people had become unemployed during the outgoing fiscal year. Therefore, the Ministry of Planning has projected that the unemployment rate will further jump to 9.6% with 850,000 more people becoming unemployed by the end of the third year of the PTI government. The Annual Plan Coordination Committee (APCC) cleared macroeconomic framework for fiscal year 2020-21, including the setting of inflation target at 6.5%.
---


© 2020 Alpine Marine Services Private Limited
all rights reserved