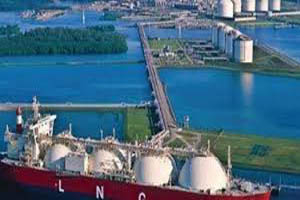 ETPL plans first onshore LNG terminal
Elengy Terminal Pakistan Limited (ETPL), a joint venture between Vopak LNG Holding BV and Engro Corporation, has planned to set up the first onshore liquefied natural gas (LNG) storage and regasification terminal at Port Qasim, Karachi. In this regard, the project management has invited expressions of interest from interested parties, which intend to secure regasification, storage and other operational services (i.e. bunkering, trucking and reloading) for the project. Subject to final investment decision on the project, the onshore terminal is planned to be developed under a typical industry open access business model, with projected send-out capacity of up to 1,200 million standard cubic feet per day and storage capacity of up to 480,000 cubic meters. The onshore terminal is expected to start commercial operations in 2023. Expressions of interest have been sought on a non-binding basis from international and domestic LNG suppliers, in addition to participants of Pakistan's gas market and the industry in general.
---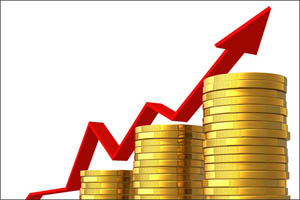 Pakistan's current account turns into surplus
After a gap of seven months, Pakistan's current account balance – the difference between government's foreign income and expenditure – once again turned into a surplus of $13 million in May 2020 but at the expense of economic growth. The surplus was primarily achieved after Pakistan's export earnings dropped to a 13-year low at $1.27 billion and import payments fell to a 10-year low at $2.8 billion in May. The slowdown in imports and exports clearly indicated a significant drop in economic activities in response to the coronavirus pandemic. Besides, improvement in the receipt of workers' remittances, decline in trade deficit of services and increase in other current transfers ,remittances received through currency dealers, helped to turn the current account balance into a surplus from deficit.
---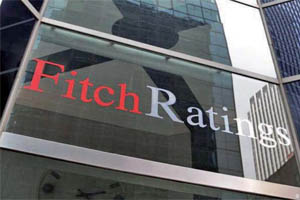 Pakistan faces tough road ahead
Fitch Ratings has anticipated that Pakistan's borrowing will remain higher than what Islamabad has estimated to finance the fight against coronavirus pandemic, which will push its fiscal deficit up to 9.5% of gross domestic product (GDP) in the current fiscal year. Earlier this week, the government of Pakistan projected the deficit at 9.1% for the outgoing year. It had set the original deficit target at 7.1% before the Covid-19 outbreak. "Pakistan's fiscal consolidation targets presented in its FY21 budget on June 12 will be challenging to meet amid the economic shock and health crisis associated with the coronavirus pandemic," Fitch – one of the top three global rating agencies – said. It forecast the fiscal deficit at 8.2% of GDP compared to the 7% target for the next fiscal year (FY21), starting July. Increased borrowing would push "the public debt-to-GDP ratio up to 89% of GDP", it said. The government has estimated the debt-to-GDP ratio at 88% earlier this week. Fitch, however, left Pakistan's credit rating at 'B'-with a stable outlook.
---
Refineries call for revising petroleum policy
Refineries want the government to revise downstream petroleum policy, bailout package and fortnightly pricing to avoid severity of petroleum products shortage in future. Due to the Covid-19 pandemic, the total inventory losses of the refineries sector in Pakistan surged to Rs34 billion in only March and April 2020. To put this in context, the combined financial losses of the four refineries in the country were Rs47 billion for the last two financial years i.e.; 2018-2019 and 2019-2020. On top of this, the refineries for the month of June 2020 alone are losing about Rs17 per litre on sale and production of each litre of motor gasoline. Due to these reasons the refineries have been forced to operate at low throughput. All these facts have been brought to the knowledge of the government and in this regard, urgent support has been sought to ensure sustainability of refinery operations. It must be noted that refineries should be enabled to run at 100% capacity to reduce reliance on imports. Taking cognizance of the financial difficulties of the local refineries, the Ministry of Energy (Petroleum Division) had formed a Refinery Working Group to work out different plans for mitigating refinery losses and formulate a comprehensive policy framework for future refinery expansion and upgrade.
---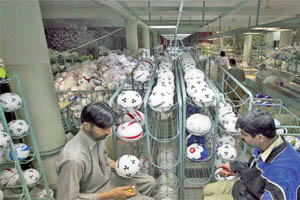 Sports industry struggles to recover
As the world of sports slowly reopens after a months-long hiatus, Pakistan's otherwise thriving sports industry is struggling to recover from the hit it has taken from coronavirus restrictions. Dozens of sprawling warehouses in the northeastern city of Sialkot – famous for producing finest-quality sports goods – are littered with millions of footballs, hockey sticks, cricket bats, tennis balls and other games-related goods after hundreds of orders from Europe, South America and the Far East were cancelled due to the global coronavirus lockdown. The country's sports industry, according to exporters, has seen a 70% decline in new orders over the past three months. It is not only reduction in the new orders alone that has hit the sports industry. Manufacturers also had to recall scores of orders, which were either ready to ship, or on their way to be shipped after importers cancelled them or extended the delivery dates due to the lockdown. Though a few sports events have recently kicked off, they are at the higher level only. Sports activities at schools, colleges, clubs and other domestic levels throughout the world still remain suspended, dealing a big blow to sports industry. Due to recent lock down and closure of sports goods facilities it is feared, around 25% of workers have lost jobs. Unemployment rate is rising with every passing week. Another 25% (workers) are at the brink of losing their jobs if the situation remains the same for the next few months. Pakistan annually earns $1 billion from exports of sports goods, which includes $350-500 million from footballs alone.
---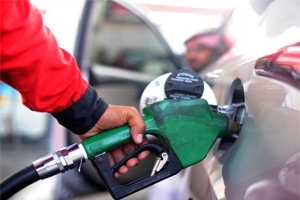 Government increases petrol price by Rs25 per litre
The relief provided to the people of Pakistan during the Covid-19 pandemic in the shape of reduced petrol price appears to be short-lived as the federal government on June 26 hiked its price by Rs25.58 to Rs100.10 per litre for the month of July 2020. The sources said that the real impact of the increase in the price of petrol was Rs31 per litre based on the data and working of the Pakistan State Oil (PSO). However, the government decided to increase its price by Rs25.58 per litre with immediate effect. The price of petrol has been increased from the existing Rs74.52 to Rs100.10 per litre. Further, the price of diesel has gone up to Rs101.46 per litre from the existing Rs80.15, reflecting an increase of Rs21.31. This fuel is used in the agriculture and transport sectors, therefore, increase in its price would affect these sectors and inflation would likely go up.
---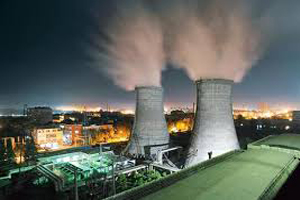 Government abandons K-Electric's coal project
The Cabinet Committee on Energy (CCOE) has approved the abandoning of the proposed 700-megawatt Datang coal-based power project of K-Electric. The power project had been designed to run on local coal, once it is commercially available. The power utility had requested for a notification of the tariff approved by the National Electric Power Regulatory Authority (Nepra) on August 11, 2016 and November 7, 2018 in respect of Datang Pakistan Power Generation (Private) Limited. K-Electric said the delay in tariff notification was impacting the project's commercial operation date and consequently the power demand-supply gap within the company's service area. In addition to managing the demand-supply gap, the 700MW project was supposed to diversify K-Electric's fuel mix and help move away from using furnace oil, which was significantly more expensive than imported coal, it said. Accordingly, the project would enable K-Electric to offer affordable power to consumers along with ensuring sizable fuel cost savings to the national exchequer.
---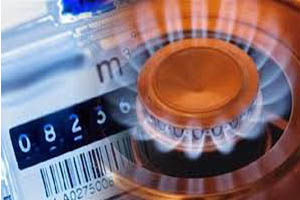 Consumer groups oppose move to hike gas prices by 110pc
Strongly opposing a petition for almost 110 per cent higher gas rates, various stakeholders demanded rather substantial reduction in prices in line with drastic fall in international oil prices. The Oil & Gas Regulatory Authority (Ogra) had called a public hearing on the request of Sui Northern Gas Pipelines Limited (SNGPL) which is seeking almost 110pc increase in prescribed prices for fiscal year 2020-21. The hearing was presided over by Ogra Chairperson. The SNGPL has sought an increase of Rs622.94 per mmbtu (million British thermal unit) effective from July 1 to meet its estimated revenue requirements of financial year 2020-21. In addition, the company also demanded Rs102 per unit cost of imported gas (LNG) to be transferred to consumers. The representatives of CNG Owners' Association and All Pakistan Textile Mills Association (Aptma) objected to the huge increase in gas prices. Both parties said the gas prices were required to be reduced to pass on the benefit of lower international oil rates to consumers since the producer prices of gas were directly linked to global oil prices.
---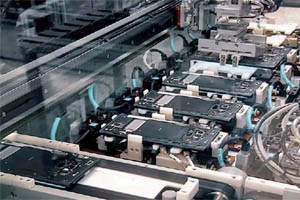 Mobile phone: Manufacturing plan faces hurdles
The plan to attract mobile phone manufacturers for setting up plants in Pakistan may hit a snag as the government has withdrawn exemption from regulatory duty on cellphone manufacturing in the federal budget for 2020-21. Owing to high import tariffs in the US on Chinese goods, the relocation of some of the Chinese mobile phone manufacturing units to India, Vietnam, Indonesia and Bangladesh has taken place. Pakistan can also cash in on the opportunity and attract investment in mobile manufacturing plants. However, the recent move by the federal government that has dropped a key incentive in the budget may hamper its plan to attract mobile manufacturers from around the world for establishing plants in Pakistan. The Economic Coordination Committee (ECC) had approved the removal of regulatory duty on completely knocked down (CKD) kits and completely built units (CBUs) manufacturing by Pakistan Telecommunication Authority (PTA)-approved manufacturers under the Input Output Co-Efficient Organisation (IOCO)-authorised imports. It was a key proposal in the first mobile device manufacturing policy of Pakistan. The proposal was later approved by the cabinet in a meeting held on June 2, 2020. However, the incentive was not included in the Finance Bill 2020.
---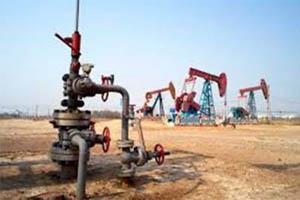 Pakistan underutilises Saudi oil facility
Pakistan could utilise less than $900 million worth of Saudi oil and gas credit facility on deferred payments in this fiscal year against the sanctioned annual limit of $3.2 billion – The underutilisation of the facility has put some additional burden on official foreign exchange reserves, which the State Bank of Pakistan (SBP) had managed to build through hot foreign money inflows. As against the $3.2 billion facility, we expect that the actual utilisation will remain around $890 million, according to sources in the Ministry of Finance. A recent publication of the economic affairs ministry put the utilisation at only $768 million during July-April period of this fiscal year. But the spokesman of the Petroleum Division, said that the slump in crude oil prices coupled with low demand impacted the facility, hoping that the figures will improve once things return to normalcy. The $3.2 billion Saudi oil facility was part of $6.2 billion Saudi Arabian package that the kingdom had announced in November 2018 to ease Pakistan's external sector woes.
---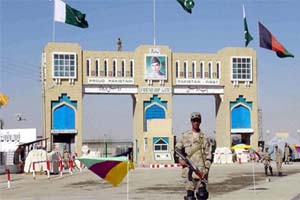 Pakistan opens borders with Iran & Afghanistan
The federal government on Thursday June 18 opened the country's border with Iran at Taftan to resume trade activities. The border will now remain open seven days a week. With the development, the export of Pakistani mangoes to Iran is now set to resume. The border was closed on March 17 after the coronavirus outbreak in Iran. Late on Friday night, June 19, the Interior Ministry notified opening of three border crossings on Pakistan's western border for trade traffic. The border crossings had been closed on May 1 as part of the larger lockdowns being implemented across the country. Three border crossings have been specifically ordered opened for 24 hou¬rs, six days a week. They are Torkham, Chaman and Ghulam Khan border terminal. The notification says the opening is for import and export traffic and "unlimited number of trucks will be allowed per day for both Afghan transit and bilateral trade: while ensuring all Covid-19-related standard operating procedures and protocols" are being followed.
---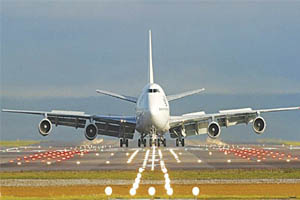 International flights operation resumed
The Civil Aviation Authority on June 19 issued a NOTAM stating: "Government of Pakistan has authorised international passenger and charter flights to and from all international airports of Pakistan except Gwadar and Turbat airports in accordance with restrictions and limitations for scheduled international flight operations as approved by the competent authority. Slot timings as decided by the authority shall be strictly followed with sufficient separation between arrivals and departures to ensure compliance with health protocol." "Cargo, special flights and diplomatic flights shall continue to be authorized as per procedure in-vogue. However, authorizations granted exclusively for outbound international passenger flight operations ceased from June 25." The NOTAM said all airlines and operators would be required to adhere to the applicable respective standard operating procedures (SOPs) issued from time to time.
---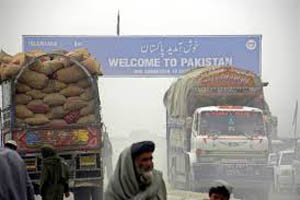 Afghan traders decry curbs on imports by Pakistan
Afghan traders claim restrictions on import of fresh fruits and vegetables by Pakistan have caused them huge losses. According to the Afghan Traders' Union, exports from Afghanistan, mainly perishable agricultural products, have been barred from entering Pakistan amid the coronavirus outbreak since March. It was said that restrictions have cost Afghan traders losses worth more than $100 million. Hundreds of trucks loaded with fresh fruits and vegetables destined for Pakistan and then India remain stranded at the main Chaman and Torkham crossing points for months. Meanwhile, the Afghan Chamber of Commerce and Industry in a statement said talks are under way with Pakistani authorities to resolve the situation.
---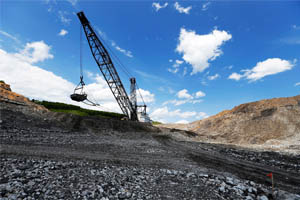 Coal use in Pakistan's energy mix negligible
The recently released Economic Survey 2019-20 has noted that the use of coal in Pakistan's energy mix is currently negligible and the government is focused on increasing its contribution to 30% by the year 2030. According to the report, Sindh has an estimated 185 billion tons of coal reserves in Lakhra, east of Indus, and Thar. Based on official figures, Pakistan has the potential to generate 100,000 megawatts of electricity for the next several decades from Thar coal alone, which can result in annual savings of up to $1 billion for the country. While Pakistan has successfully managed to overcome its energy crisis, the sector is still confronted with a demand-supply gap that needs to be narrowed, along with utilising low-cost energy sources such as local coal in its energy mix. The survey stated that many coal-mining and power generation projects are in the process of development in Thar coal field. Imported coal power plants may also be required to consider mixing with Thar coal. The volume of import cargo for July-December 2019 stood at 21.878 million tons as against the 20.125 million tons handled during the corresponding period of last year, showing an increase of 8.7%. Coal imports were the largest imported cargo, which represented over 34% of total import cargo.
---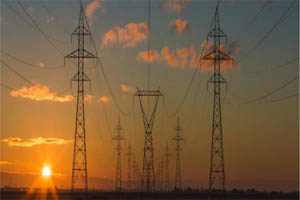 Pakistan's installed power capacity soars
With a slump in demand on account of Covid-19, Pakistan's installed capacity of electricity would jump to 41,335 Megawatt (MW), adding more woes on account of power tariff increase due to higher capacity payments and lower plant utilisation factors. According to energy experts, most of the power plants would remain idle due to low demand of electricity in Pakistan following coronavirus-fuelled economic recession. This situation would lead to additional burden of capacity payments in the form of hike in electricity rates. According to Covid-19 Responsive Annual Plan 2020-21, Pakistan's power sector may face an unusual situation because of decreased demand of electric power consumption due to the outbreak. The energy demand could be suppressed for all primary energy sources like electricity, natural gas, LNG and petroleum products during the next financial year 2020-21. In the power sector, plant utilisation factors for power generation stations will be low, increasing the cost of electricity, reveals the Annual Plan. According to it the power sector reforms would be accelerated to improve the energy transmission and distribution performance and overall management of the power sector. Special attention would be given to reduce the power losses to bring down the cost of electricity, it added.
---


© 2020 Alpine Marine Services Private Limited
all rights reserved