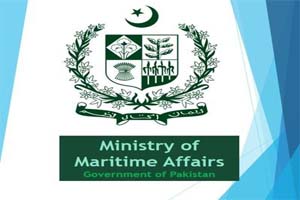 Government offers incentives to boost shipping sector
The government on Aug 7 - Friday announced a new shipping policy aimed at boosting the maritime sector, cutting the country's annual freight bill worth $5 billion and reducing reliance on the international shipping lines for trade. Maritime Affairs Minister told a joint press conference with Adviser to Prime Minister on Commerce and Investment that the new policy would expand the maritime sector and earn foreign exchange for the country. The new policy offers various incentives, including exemption from federal tax on the Pakistan resident ship-owning companies for 10 years, while the ships sailing under the Pakistani flag would be given preference in berthing at the country's ports. According to the new policy, imports by the shipping companies of small and large ships in Pakistan will be exempted from customs duty until 2030. The incomes from these ships until that period would also be exempted from sales tax and income tax. Minister told the press conference that new Pakistan resident ship-owning companies would pay tax of $0.75 per gross register tonnage (GRT) for the first five years of the operations of each individual vessel, subject to the cut off period till 2030. He added: "No federal tax will be levied to the detriment of Pakistan resident ship-owning companies during the exemption period."
---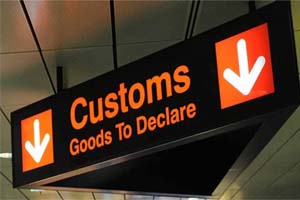 Customs rules amended to promote transshipment of goods
In order to promote the free flow of trade, the government has introduced amendments in customs rules for overseeing international transshipment of goods and containers to an intermediate destination before being taken to a final one. The amendments were made as part of the trade facilitation agreement for the transshipment of imported cargo from gateway to foreign port through any seaport in Pakistan. The changes were introduced in sub-chapter VIII-A of Chapter XXI of the Customs Rules, 2001. The shipping line intending to use the facility of International Transshipment will furnish an indemnity bond for an amount equal to the approximate value of goods expected to be imported in 30 days as security to ensure the exit of products outside the country within 30 days from the berthing of inward vessel. The indemnity bond will be forfeited apart from other consequential penal action under the customs if the shipping line misuses international transshipment facilities. A notice will be served to the shipping line or its agent in case of failure to ship stored goods within the available limit. The assistant collector can grant up to 30 days of extension to delay the transshipment of goods. After 60 days, the shipping line will be responsible for the immediate removal of products from the ports. The goods will only be allowed for auction or destruction by approval of the concerned Collector of Customs. They will only allow it in extraordinary conditions where the shipping line shows its complete inability to ship them. The shipping lines engaged in the international transshipment business of containers and bulk cargo will execute an indemnity bond for ensuring to follow customs rules and regulations.
---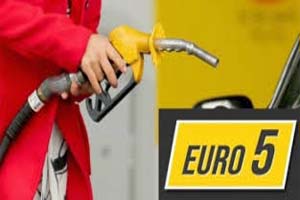 Pakistan begins importing Euro-V standard fuel
The state-owned oil marketing company, Pakistan State Oil (PSO), has started import of Euro-V standard fuel in the country, said spokesperson of Petroleum Division. This move will enable country to import better quality fuel and primarily aims to protect the environment from climate change and global warming. Petroleum Division had formulated policy guidelines for switching all kinds of petrol imports to Euro-V specifications from August 2020 onward to revolutionise the fuel mix of the country. In addition, all diesel imports of the country will conform to Euro-V standard by January 2021. These policy guidelines have been shared with the Oil and Gas Regulatory Authority (Ogra) for implementation and to ensure import of Euro-V petrol and diesel in line with deadlines set by the federal government.
---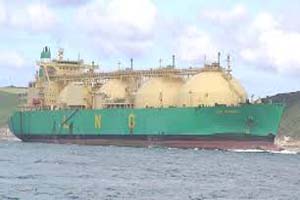 LNG – Unutilised capacity
The government finally decided last week to auction the unutilised capacity of liquefied natural gas (LNG) terminals that it owns. It decided to allow third-party access (TPA) to private firms to import the product for self-consumption or onward sales to other consumers. Private companies had been demanding it for a couple of years. At least three firms had already secured licences from the regulator. The Ministry of Energy (MoE) had proposed allowing third-party access to LNG terminals to use excess capacity or government-contracted unutilised capacity. The ECC "approved the proposal for selling the unutilised capacity". Enhanced utilisation of LNG terminals will reduce the gas tariff by offering unutilised capacity to private parties The decision comes after a lot of debate among cabinet members as public-sector companies were reluctant to give up their monopoly and, to some extent, because of faulty supply-chain agreements. The discussion in the cabinet focused on revenue sharing while maintaining the priority rights of the government on the use of contracted capacity. The sale of unutilised government-contracted capacity has a direct bearing on excess capacity.
---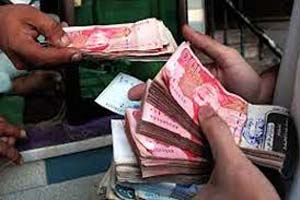 FY20 sees fiscal deficit at 8.1pc
Pakistan's fiscal deficit came in at 8.1 per cent of GDP in 2019-20, almost 1pc lower than anticipated, mainly because of under utilisation of Prime Minister's Economic Relief and Support Package. The data released by the Ministry of Finance put the country's total budget deficit at Rs3.376 trillion in fiscal year ending June 30, 2020 or 8.1pc of GDP. This deficit is lower than last year's 8.9pc — the highest in at least four decades. As such, this was the second consecutive year of the PTI that the country ran a budget deficit of over 8pc. The finance ministry had earlier projected deficit at around 9.1pc on the basis of Rs1.24tr Covid-19 relief package announced by Prime Minister Imran Khan. The International Monetary Fund had also projected deficit at 9.2pc of deficit or Rs3.86tr as part of its $1.4 billion Rapid Financing Instrument mainly because of a major revenue shortfall and additional expenditure arising out of Covid-19 relief package. The finance ministry said the primary deficit — other than debt servicing — worked out at Rs756.6bn or 1.8pc of GDP.
---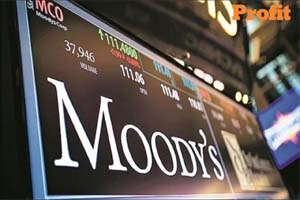 Moody's reaffirms Pakistan credit rating
Moody's on Saturday, Aug 8, confirmed Pakistan's B3 credit rating with a stable outlook as part of the review for downgrade, the agency said in a statement. Concurrently, the agency has also confirmed the B3 foreign currency senior unsecured ratings for The Third Pakistan International Sukuk Co Ltd, according to press statement. The review for downgrade was triggered by Pakistan's announcement that it would seek to participate in the G20 Debt Service Suspension Initiative (DSSI), which raised questions that private sector creditors would be asked by the country to extend similar treatment to Pakistani debt.
---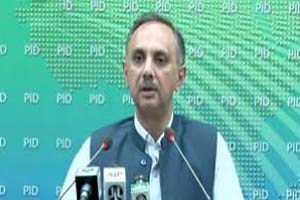 Pakistan can add $12bn to its export proceeds by 2024
Pakistan can increase its exports by up to $12 billion by 2024 even after taking into account disruptions due to Covid-19, according to the International Trade Centre's latest export potential assessment for the country. More than half of the country's exporters struggle with domestic and foreign regulatory barriers, says Invisible Barriers to Trade — Pakistan 2020: Business Perspectives. The report was prepared in collaboration with the World Bank Group's country office here. The report, based on a survey of 1,152 importers and exporters, identifies the toughest trade hurdles facing Pakistani businesses. Almost half of these hurdles are homegrown, which means the government can fix many of the problems holding back exporters. It identifies the most challenging non-tariff measures that Pakistani businesses face which include: complying with technical requirements, lack of trade-related information and inadequate domestic infrastructure. Women entrepreneurs also face social constraints and a general lack of support in government agencies and other institutions. Finally, Pakistani trade regulations and processes must be streamlined to facilitate exports. A policy rethink is needed on advance payment restrictions on raw material imports and processes involving the duty drawback scheme. Export inspection processes at the customs also should be improved.
---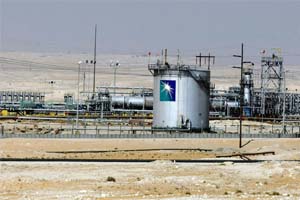 Pakistan approaches Riyadh for renewal of $3.2b oil facility
An agreement between Pakistan and Saudi Arabia for provision of $3.2 billion worth of oil on deferred payments per annum has expired two months ago and decision about its renewal remains pending with Riyadh. The $3.2 billion Saudi oil facility was part of the $6.2-billion Saudi Arabian package announced in November 2018 to ease Pakistan's external sector woes. Pakistan has already prematurely returned $1 billion Saudi loan - four months ahead of its repayment period. Sources said that Pakistan could also return $2 billion remaining Saudi cash loan, subject to availability of similar facility from China. The agreement over $3 billion cash support and $3.2 billion oil facility per annum had the provision of renewal for two more years. The sources said that Saudi Arabia has not provided the oil on deferred payments since May this year. The budget estimates suggested that the government was hoping to receive minimum $1 billion worth of oil in fiscal year 2020-21, which started from July.
---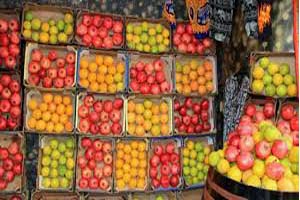 Pakistan's fruit, vegetable exports fetch $730m in FY20
Despite the outbreak of the coronavirus pandemic, Pakistan's exports of fruits and vegetables witnessed a modest jump of 12.5% during fiscal year 2019-20, which fetched $730 million in foreign exchange. According to the latest statistics available at the Pakistan Bureau of Statistics (PBS), export of fruits rose 3.8% during the previous fiscal year while export of vegetables recorded a substantial increase of 28%. Fruit exports brought $431.27 million while export of vegetables generated an additional $300 million for the country. "Local traders turned the challenges into opportunity at a time when it was almost impossible to ensure timely delivery of export shipments to importing countries due to lockdowns," said All Pakistan Fruit and Vegetable Exporters, Importers and Merchants Association (PFVA) Patron-in-Chief. Keeping in mind the difficulties of exporting the merchandise by air, Pakistani exporters adopted an alternate strategy and shipped fruits and vegetables through land and sea routes, he said.
---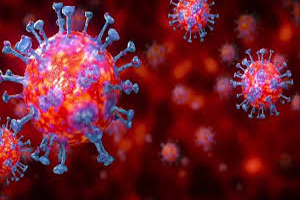 Wall Street Journal highlights Pakistan's sharp decline in Covid-19 cases
American newspaper Wall Street Journal highlighted the sharp decline in Pakistan's Covid-19 cases and deaths. The number of cases were increasing rapidly in Pakistan until recently, recording a dramatic decline in coronavirus cases and deaths, which are both down more than 80 per cent from their peaks. The newspaper stated that major hospitals in Pakistan have reported availability of beds in coronavirus wards that were previously overflowing with infected patients. The number of patients on ventilators has halved over the past month compared to Pakistan's neighbouring countries India and Iran that are reporting increasingly high number of daily infections. Wall Street Journal acknowledged Prime Minister Imran Khan's decision to ignore the World Health Organisation's advice pertaining to lockdowns, stating that lockdowns are too costly for the poor. He later decided to reopen businesses to save the country's economy.
---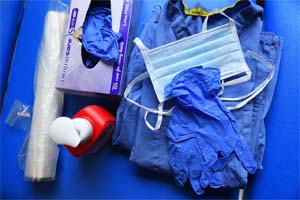 Pakistan's covid-linked trades get a hit as Covid-19 subsides
With a decline in Covid-19 cases in the country, the investors who had thought of making huge profits from the virus situation have suffered heavy losses. Several pharmacists, as well as well-to-do people, had invested in Personal Protective Equipment (PPEs) and other equipment to resale with huge profit margins to make some quick bucks. However, with improvement in the coronavirus situation, they failed to do so. The people have now stopped purchasing facemasks and sanitisers and the demand for both products has taken a nosedive. The price of the N-95 mask has returned to the original price, Rs150, which had skyrocketed to Rs1, 400 during the peak of the pandemic. Similarly, the demand for oxygen cylinders and other related equipment to be used by those observing self-isolation at homes has dropped drastically too, as many infected patients who were observing self-isolation at homes have fully recovered.
---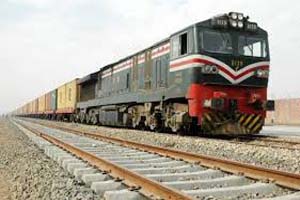 CPEC's strategic ML-1 project gets final nod
The Executive Committee of the National Economic Council (Ecnec) on Aug 5 - Wednesday approved the strategically important Mainline-1 railway project of the China Pakistan Economic Corridor (CPEC) worth $6.8 billion, paving way for loan negotiations with Beijing, which would finance 90% of the cost. The ML-1 was also approved at a rationalised cost of $6.806 billion on cost-sharing basis between the governments of China and Pakistan, according to a finance ministry handout. According to the ML-1 Framework Agreement, the project will be executed in engineering, procurement and construction mode by the Chinese contractors. Under the CPEC Framework, ML-1 is the only strategic project being finalised as part of the initial $46 billion deals. The local component of the ML-1 project has been estimated at Rs672.8 billion or slightly over $4 billion. The foreign exchange component is estimated at $2.71 billion. The railways ministry will priorities the Karachi-Lahore segment, given its financial and economic benefits. The project cost has been firmed up on the basis of preliminary design and its third party review. The ML-1 project includes the dualisation and upgrading of the 1,872-km railway track from Peshawar to Karachi and is a major milestone for the second phase of CPEC.
---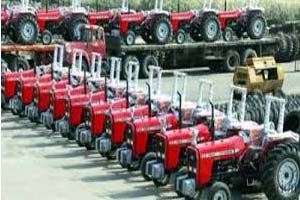 Tax relief for tractors to boost farm mechanisation
The Pakistan government under its Agricultural Fiscal Package has approved Rs1.5 billion sales tax subsidy on locally manufactured tractors in order to promote mechanisation in agriculture sector to enhance per-acre crop output in the country. The government had announced a fiscal package of over Rs1200 billion in the wake of COVID-19 pandemic, said a press release issued by Ministry of National Food Security and Research (MinNFS&R). Out of this package, an amount of Rs50 billion was earmarked for relief to agriculture sector. Under the package, sales tax subsidy at rate of 5% to locally manufactured tractors for one year was also approved. At present 5% sales tax is applied on the sale of each tractor. Annual sale during 2019 was 41,000 units and average sales tax is around Rs60,000 per tractor. The sales tax subsidy to locally manufactured tractors is for one year and under the implementation mechanism, the Federal Board of Revenue will notify GST subsidy (set aside 5% GST on locally manufactured tractors for one year) and local tractor manufacturers will report to FBR and the Ministry on 5th day of every following month.
---


© 2020 Alpine Marine Services Private Limited
all rights reserved