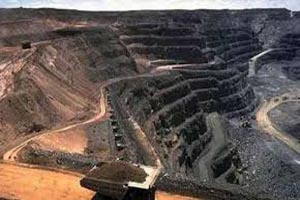 330MW Thar coal-based project under CPEC achieves financial close
Thar coal based 330MW power generation project under the banner of China-Pakistan Economic Corridor (CPEC) programme achieved financial close on Oct 1. Total cost of the project is US$497 million while China Development Bank (CDB) is the lead arranger for the foreign financing from China and Habib Bank Limited is the lead arranger for the local financing. The plant will be fuelled by coal extracted from Thar Block II by the Sindh Engro Coal Mining Company and it will utilize 1.9 million tons of coal to generate 2236 GWh per annum. The sponsors have already started construction activities ahead of financial closing and are very keen to complete this project by March 2021, said a spokesman. After start of commercial operation of this project, billions of rupees would be saved per year on account of foreign exchange and this saving will further escalate when all Thar coal based projects of 5,000 MW would be operational thus drastically reducing the tariff due to use of indigenous coal, the sponsor claimed. The plant will be connected with the Matiari-Lahore Transmission Line for transmission of electricity. Being developed on state of the art coal technology, the project complies with all international as well as federal and provincial environmental standards. The development of this project will also contribute in socio-economic uplift of backward Tharparkar area which is now emerging as the energy capital of Pakistan.
---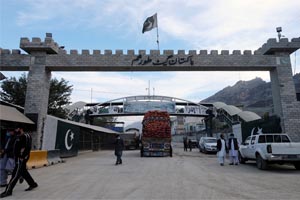 ECC opens up another border crossing for trade with Afghanistan
The Economic Coordination Committee (ECC) of the Cabinet approved notification of Kharlachi as another border crossing with Afghanistan for trade. The ECC allowed notifying the Kharlachi border crossing between Pakistan and Afghanistan as a rebatable border point for export of goods to Kabul. Earlier, the opening of this border point helped in the release of congested transit trucks at the Afghan border due to Covid-19 restrictions.
---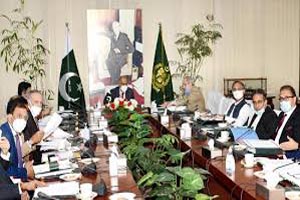 Duties withdrawn on over 163 tariff lines to promote man-made fibres
The government has withdrawn customs, regulatory and additional customs duties on more than 163 tariff lines to increase the share of man-made fibres (MMF) for better per-unit prices in the international markets. The exemptions on these tariff lines were approved in the National Tariff Policy Board in a meeting held on Aug 24 and will have a total revenue impact of Rs532.875 million per annum. As per the details, the government has withdrawn cumulative 22.5 per cent duties — customs duty (CD), regulatory duty (RD) and additional customs duty (ACD) on 37 tariff lines; 24pc on 14 lines; 20pc on 25; 15pc on 16 tariff lines; 27pc on three lines; 13pc on 29; and 5pc on 38 tariff lines. An official announcement of the commerce ministry said the duties were withdrawn on selected HS codes of textile sector, including fibers, yarns and fabrics of nylon, viscose, acrylic, rayon, silk, wool and vegetable based fibers like hemp etc. The rationalisation has been done with an objective of increasing the share of MMF for better per-unit prices in the international markets, product diversification and, most importantly, value addition in the textile sector.
---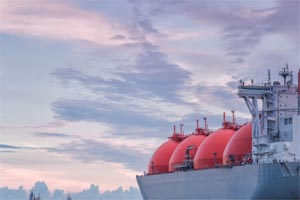 Plants exempted from LNG offtake
Despite opposition from the Petroleum Division, the Cabinet Committee on Energy (CCOE) decided to free liquefied natural gas (LNG)-based power plants from guaranteed 66% LNG offtake - a move that would add yearly debt of over Rs100 billion for energy companies. Officials said the move to free power plants from guaranteed LNG offtake was aimed at privatising LNG-based power plants. Summary for exempting LNG-based power plants from guaranteed gas offtake would save Rs45 billion per year, in case cheaper LNG contracts were secured. "At current LNG price of $6 per mmbtu, over Rs100 billion will be added to the circular debt, which will leave energy companies and terminal operators bankrupt," said an official. He added that the Petroleum Division had opposed the decision, saying that the entire energy chain required back-to-back agreements to consume the current contracted 800 million cubic feet of LNG per day (mmcfd). So far, Rs73 billion worth of debt has accumulated due to diversion of LNG to the domestic consumers. Officials said first review of LNG price with Qatar was due in 2025. So, if the price in the international market goes up, the circular debt can reach Rs150 billion due to the freeing of power plants from guaranteed LNG offtake. The energy supply chain has always been dependent on back-to-back offtake guarantees to avoid disruption in the system and damages on account of a "take-or-pay" clause.
---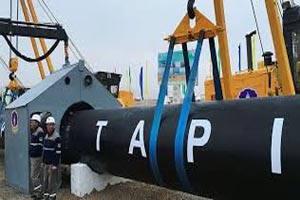 Turkmenistan to begin TAPI gas pipeline construction
Turkmenistan announced that it intended to start building a gas pipeline from the Turkmenistan-Afghanistan border to the Herat offtake point in Afghanistan. Turkmenistan also assured Pakistan of addressing its concerns over different issues pertaining to the Turkmenistan-Afghanistan-Pakistan-India (TAPI) gas pipeline project. The commencement of construction work in Afghanistan will immensely boost the confidence of international investors, who are interested in investing in the project. Pakistan is interested in rebuilding international-standard gas infrastructure in Afghanistan and is extending full support at every level to commence such development activities. Both sides also discussed Pakistan's concerns pertaining to commercial and legal aspects. The Turkmenistan side stressed that Pakistan's concerns would be adequately addressed in relevant agreements and negotiations would start as soon as the Covid-19 threat subsided globally. Pakistani officials expressed their readiness to finalise all the matters in order to press ahead with construction work in parallel with the work in Afghanistan. The two sides also agreed to finalise the Host Government Agreement by the end of this year. The Turkmen delegation revealed that their negotiations with international lending agencies and export credit agencies were going on well. Pakistani officials informed the Turkmen team that they would like to hold the TAPI project groundbreaking in Pakistan at the earliest after the finalisation of all issues under discussion. Turkmenistan appreciated the support given by Pakistani authorities for achieving the targets and fast progress on implementation of the project to meet growing energy needs of Pakistan.
---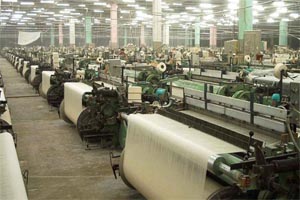 Pakistan's textile sector back at full capacity
Textile industry – the single largest export earning sector of Pakistan – has scaled up productions to pre-Covid-19 level of full-capacity, as a significant improvement in containment of the pandemic in the country led the world buyers to partially divert their orders to domestic manufacturers. The much-needed growth in textile production is, however, achieved through a big jump in the import of basic raw materials – cotton and man-made yarn – after the recent heavy rainfall and pest attack damaged notable portion of cotton crops in the fields to a multi-year low. The share of textile in annual export earnings stands at 60%. "Textile industry has revived to pre-Covid-19 level, as precautionary measures to safeguard people from the virus and industry-specific economic measures by the government have helped at length to resume production to full capacity," All Pakistan Textile Mills Association (Apmta) former vice-chairman said. He elaborated that the full-capacity production is excluding those textile units which closed down during the crisis. They are few in number and are trying to return to work gradually. However, the number of the affected units remained unknown, he said. Overall, Pakistan's textile industry is operating exceptionally, in a much better position compared to regional competitors as well. There are world buyers who have diverted their orders to Pakistan from China, India and Bangladesh for different reasons including US-China trade war and halt in production in India with worsening of Covid-19 crisis there. The number of export orders may increase in the time to come with recovery from the pandemic in export countries and regions, including the US and Europe. They are fighting against the second wave of the pandemic, while some of them have again imposed lockdowns to deal with the situation at present.
---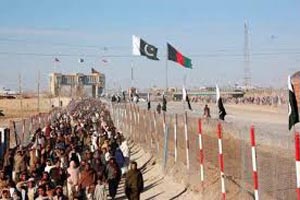 Pakistan to set up markets along Afghanistan-Pakistan border
Pakistan has decided to establish 18 markets along the Pakistan-Iran and Pakistan-Afghanistan borders, Pakistan government said. Pakistan's government would establish the markets aimed at boosting trade with the two countries and preventing the menace of smuggling. The decision was made during a high-level meeting "The meeting was told that twelve border markets will be established on the Pak-Afghan border while six border markets will be established on the Pak-Iran border," the statement read. Establishment of two border market in Balochistan Province and one border market in Khyber Pakhtunkhwa as a pilot project will be completed and activated by February 2021.
---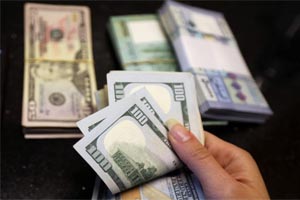 FDI falls to 12-month low
The foreign investment flow to Pakistan slowed down to a 12-month low at $112.3 million in August 2020 mainly due to subdued economic activities and recession in many European countries, which were a rich source of investment into Pakistan. Foreign direct investment (FDI) remained significantly low in Pakistan in August 2020 compared to an average of over $200 million a month in the previous fiscal year ended June 30, 2020. The investment, however, was 24% higher compared to $90.9 million in August last year, according to the State Bank of Pakistan (SBP). Cumulatively, in the first two months (July-August) of current fiscal year, FDI stood at $226.7 million, up 40% compared to $162 million in the corresponding period of last year. FDI inflow had stood low in the first two months (July-August) of previous fiscal year as multinational companies (MNCs) put their investment decisions on hold in the backdrop of a prolonged delay in reaching an agreement between Pakistan and the International Monetary Fund (IMF) for a bailout package.
---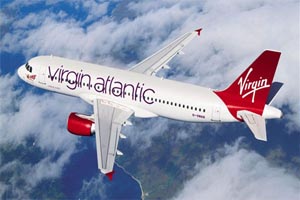 Virgin Atlantic flights' tickets on sale now
Virgin Atlantic has put its tickets on sale now for flights from Pakistan to London Heathrow and Manchester with return Economy fares starting from PKR 103,600 per person, Premium from PKR 154,500 and Upper Class from PKR 353,100. A statement issued by the airliner said flying three new routes from Lahore to London Heathrow, Islamabad to London Heathrow, as well as from Islamabad to Manchester, subject to applicable regulatory approvals are available now. These new services will operate on one of Virgin Atlantic's newest, most fuel-efficient aircraft, the 787-9 boasting31 Upper Class suites,35 Premium and 192 Economy seats. These new services will open up over 290,000 seats between Pakistan and the UK annually whilst also offering seamless, speedy connections and a consistent long-haul onboard experience for customers travelling from Pakistan to onwards destinations throughout North America, including New York JFK, Los Angeles, Washington, Boston and San Francisco via London Heathrow. Connections to European destinations will also be available through code share and interline partners.
---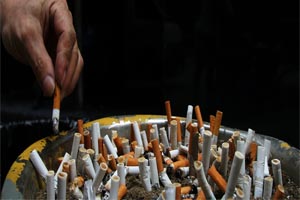 Pakistan's tobacco exports jump in July
Tobacco farmers and labourers in Khyber-Pakhtunkhwa have appreciated the withdrawal of advance tax of Rs500 per kg on tobacco crop, which has caused an increase of 137.5% in its exports in the first month of current fiscal year. Speaking at a press conference at the National Press Club, they recalled how the problems faced by them were taken up with the government, particularly the advance tax on tobacco leaf, which hurt the farmers and the entire industry. The issue was then taken to the Federal Board of Revenue (FBR) prior to the budget announcement for fiscal year 2020-21 and subsequently, the advance tax was abolished with the aim of assisting the farmers, industry and labourers. Pakistan is producing high-quality tobacco crop and there is massive potential for export. Farmers voiced hope that tobacco exports would fetch sizeable foreign exchange and would help create more job opportunities for the youth. They urged multinational tobacco companies to reinstate all the laid-off workers as they had purchased the produce in large quantity this year. According to the Pakistan Bureau of Statistics, Pakistan's tobacco exports increased 137.5% to $2.17 million in July 2020 compared to $0.91 million in the same period of previous year. In terms of volume, exports of tobacco rose 151.9% as the country shipped 675 tons in July 2020 compared to 268 tons in the same month of last year, reveled the data.
---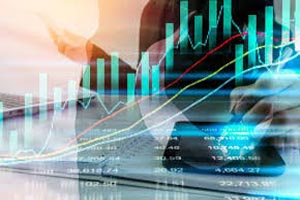 Pakistan's economy may grow 2%
Pakistan's economy may grow at a pace of 2% in the current fiscal year - the fifth lowest pace among South Asian countries, and Islamabad also remains at the rock bottom of global Wellness Index, said a new report of the Asian Development Bank (ADB). The Asian Development Outlook - Update, showed that the Maldives, which was the worst affected by the spread of coronavirus pandemic, could grow at the fastest pace of 10.5% among eight South Asian nations. India, the second worst affected country economically by the pandemic, is projected to grow at a rate of 8% in 2020-21, followed by 6.8% growth in Bangladesh and 4.1% in Sri Lanka. "Pakistan's Growth is forecast to recover in fiscal year 2020-21 as economic sentiment improves with the expected subsiding of Covid-19 and the resumption of structural reform," said the ADB's flagship publication. Islamabad secured only 27.24 marks on the global Wellness Index, standing at 149th position among 153 nations. The Central African Republic, Chad, Nigeria and Afghanistan were the only nations that trailed Pakistan. The ADB's projections are in contrast to the government's claim that Pakistan's economy is recovering at the fastest pace in the region. The only three countries that will grow at a pace lower than that for Pakistan are Bhutan (1.7%), Afghanistan and Nepal (1.5%). In the last fiscal year, Pakistan's economy contracted 0.4% compared with 20.5% contraction in the Maldives and 9% contraction in India. The ADB's 2% economic growth projection is in line with Pakistan's growth target of 2.1%.
---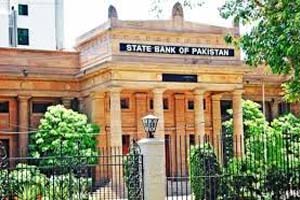 SBP tightens rules for financial dealings
SBP tightens rules for financial dealings Pakistan's central bank has tightened regulations and monitoring of financial transactions to flag suspicious activity in order to implement in true letter and spirit the laws related to anti-money laundering (AML), combating financing of terrorism (CFT) and countering proliferation financing (CPF). The State Bank of Pakistan (SBP) has directed financial institutions to invest in technology and human resources to create an enabling environment to detect illegal financial transactions and bound staffers to maintain secrecy of the likely suspected transaction but report the development to the Financial Monitoring Unit (FMU). For the purpose, the SBP has upgraded and issued regulations pertaining to AML, CFT and CPF for its regulated entities (REs) including banks, development finance institutions, microfinance banks, exchange companies, payment system operators, payment service providers, electronic money institutions and third party payment service providers.
---


© 2020 Alpine Marine Services Private Limited
all rights reserved