Importers decry 'high' terminal handling charges
The collection of handling charges in excess of those approved for the Pakistan International Bulk Terminal (PIBT), which handles imported coal at Port Qasim, has triggered an increase in the production cost of coal-fired power plants and industries, say importers. According to them, the terminal operator is charging much more than the specified tariff. PIBT is the only terminal which handles imported coal. In a letter written to the National Electric Power Regulatory Authority (Nepra), Ministry of Maritime Affairs, Ministry of Energy, special assistant to prime minister on petroleum and commerce adviser, the importers demanded that the authorities take immediate notice of the issue. The letter, stated that PIBT was taking benefit of its monopoly and was collecting arbitrary coal handling charges, which ran into millions of dollars. At the time of approval of the port's tender, the company was allowed to collect a tariff of $5-5.49 per ton but the terminal administration was demanding $6-6.5 per ton in handling charges besides $1.01 per ton in ancillary fee, he said. "An additional Rs131 per ton is being collected on account of trucking fee. Similarly, the facility of free storage has been slashed from 20 days to just five days," he said. "After reducing the free storage period, the company imposes storage charges on the importers."PIBT denied the allegation of overcharging, insisting that the terminal fully complied with the law.
---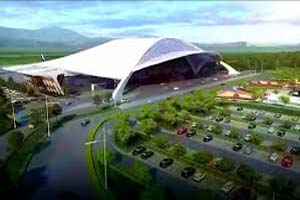 Gwadar International Airport project okayed
The government on October 12 approved, in principle, the New Gwadar International Airport project at a cost of Rs55.4 billion, about 147% higher than the first revision, and also sanctioned a reduction in the scope of an important Gwadar road scheme. The decisions were taken by the Central Development Working Party (CDWP) - a body having mandate to scrutinise and approve development schemes and refer the mega ones for final ratification of the Executive Committee of National Economic Council (Ecnec). The CDWP took up the New Gwadar International Airport project, which would be built with the help of Pakistan government funds and Chinese grant of 1.52 billion yuan or Rs34 billion. Total cost of the project is Rs55.4 billion. The new Gwadar airport is considered important for the development of Gwadar Port and its free zone. The Ministry of Planning is now gradually taking back the control of China-Pakistan Economic Corridor (CPEC) after the CPEC Authority law lapsed four months ago. The next Joint Cooperation Committee (JCC) is scheduled to meet this month and will take important decisions on future roadmap of the multibillion-dollar strategic bilateral initiative. The original Gwadar airport project had been approved at a cost of Rs7.5 billion in 2010 and the revised one was cleared in 2015 at a cost of Rs22.2 billion. The CDWP approved the second revision on Monday with a cost of Rs55.4 billion, higher by Rs33 billion or 147% than the 2015 cost.
---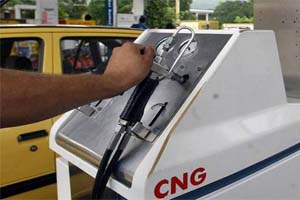 CNG stations to switch over to RLNG by 15th
The Sui Southern Gas Company (SSGC) would cut connections of the locally produced gas to the CNG filling stations in Karachi and parts of upper Sindh and Balochistan by the middle of this month due to a historic drop in the supply from the gas fields. However, the utility would still supply imported re-gasified liquefied natural gas (RLNG) to those filling stations on its network who would apply for it by October 15. "No one [CNG filling stations] will be facilitated for the RLNG supplies if you do not apply for (the imported gas) by October 15," SSGC acting Managing Director was quoted saying this at a meeting with the CNG filling station operators on Oct 1. Gas meters from those (CNG filling stations) who would not apply for the RLNG by October 15 would be withdrawn, there are around 600 CNG stations on the SSGC network in Karachi and other parts of Sindh.
---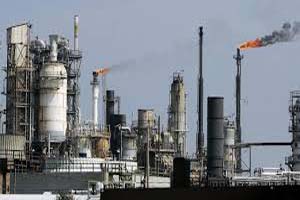 Refineries warn of closures amid rising stocks, low fuel off-take from OMCs
Months after severe country-wide oil shortages, the country's oil refineries are raising red flags over lower uplifting of their refined products by oil marketing companies (OMCs), resulting in curtailment of capacity utilisation and crude production from oilfields. A senior government official said the OMCs had scaled down their upliftment of petroleum products following government's decision to shift oil pricing to quarterly basis from monthly while substantial quantities of smuggled products had also made their way into the market. The refineries have been warning the government that continuation of the situation may force their closures and resultant product shortages later. The smuggling of Iranian oil products into the country, that had been controlled amid Covid-19 border closures leading to country-wide oil crisis, had resumed with full vigour after normal border operations. The products from Iran were penetrating as far as areas close to Karachi, market sources said adding some unscrupulous dealers and oil companies were also benefiting from illegal imports. The official said the Petroleum Division had been directing the OMCs to increase lifting products from refineries but could hardly push them beyond a limit even though they were not honouring their commitments. As a result, the storage of refineries both in terms of crude and products had been topped up.
---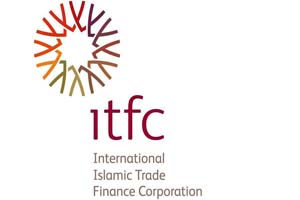 Pakistan, ITFC sign agreement worth $386m for import of oil, LNG
Pakistan and International Islamic Trade Finance Corporation (ITFC) on October 12 has signed agreement amounting $386 million for the import of oil and LNG. The signing of financing agreement with the International Islamic Trade Finance Corporation (ITFC), a subsidiary of Islamic Development Bank (IsDB) Group, for import of oil and LNG was held in Economic Affairs Division. This facility will be utilised by Pakistan State Oil Company Limited (PSOL), Pak Arab Refinery Limited (PARCO) and Pakistan LNG Limited (PLL). ITFC has agreed to provide trade financing of $1.2 billion during the year 2020 for import of oil and LNG by PSO, PARCO and Pakistan LNG Limited. It may be recalled that this facility is a part of Framework Agreement signed with ITFC in April 2018 for a total envelop of $4.5 billion over for a period of three years (2018-2020). Signing of this financing facility will be helpful in financing oil and gas import bill of the country and easing of pressure on foreign exchange reserves of the country.
---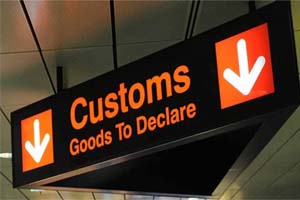 Additional customs duties being removed
The Tariff Policy Board (TPB) on Oct 8 agreed to work out a proposal for the removal of additional customs duty on 152 tariff lines to provide cheaper raw materials to domestic industries. The TPB meeting, led by Adviser to PM Minister on Commerce and Investment asked the board to work out proposals to removal additional customs duties on remaining raw materials that are not manufactured in the country. An official announcement said TPB members opined that there is an urgent need to remove anomalies in the tariff structure so that cost of doing business could be reduced by providing cheap raw materials to the industrial sector. It is believed that the exercise would also help improve competitiveness of Pakistan's exports vis-a vis trading partners. The meeting was attended by senior officers of relevant divisions.
---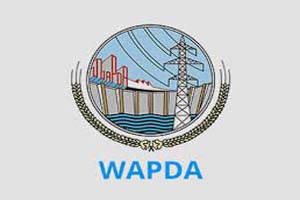 Plan afoot to enhance hydel generation share to 50pc
Water and Power Development Authority (WAPDA) has embarked upon a plan to enhance low-cost hydel generation share to 50 per cent in total country's energy mix by 2050. Sources told the media. The current total share of hydel generation was about 30 per cent in the total energy mix. They said various mega projects were under progress to increase environmental friendly energy in the national grid station. Some of the projects included 800 MW Mohammad dam, 4500 MW Diamer Basha dam, 4320 MW Dasu, 1410 MW Tarbela 5th Extension Project and Kurram Tangi dam etc. These projects would not only generate low cost electricity but also store million acre feet water for irrigation and drinking purpose. The sources said that more than 20 million acre barren land could be brought under plough by ensuring availability of water through developing water storages in the country.
---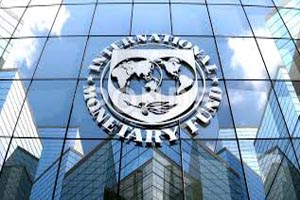 IMF seeks hike in power prices
The International Monetary Fund (IMF) again linked revival of the stalled $6 billion programme with increase in electricity prices and additional revenue measures - the two conditions that Pakistan had not fulfilled in January this year, which derailed the programme. The technical teams of the IMF and Pakistan on Oct 8 held discussions over the steps that Pakistan will have to take for restoring the programme. The discussions were held through a video link. It was more of an issue of increasing the power tariffs than the additional tax measures, said another source in the Federal Board of Revenue (FBR). The IMF team asked Pakistani authorities to increase the electricity prices on account of quarterly adjustments and annual price adjustments, said the sources. The Economic Coordination Committee (ECC) of the cabinet on September 30 had approved to increase the electricity prices by up to 17% on account of quarterly tariff adjustments for November-June period. But the federal cabinet on October 6 did not approve it, according to a federal cabinet minister. The ECC last month had approved to increase the per unit power tariff by minimum 32 paisa (2%) for up to 200 units monthly consumers and maximum Rs2.63 per unit (17.2%) for commercial and industrial consumers.
---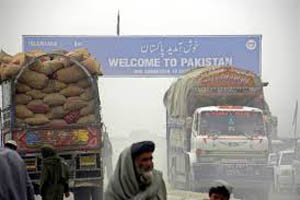 System soon to identify risky goods, individuals at borders
Pakistan Customs said it will put in place a National Targeting Centre (NTC) to identify and profile risky goods and individuals to improve enforcement as part of the coordinated border management. As part of the proposed reforms, a NTC central control room will be established with support from regional centres. The automated module for the NTC will process the data from various sources to assist Pakistan Customs and other law enforcement agencies in profiling, identifying, targeting risky goods, persons and conveyances for establishing effective control and subsequent investigation. The NTC system will be linked with Immigration, NADRA, Advance Passenger Information System, Currency Declaration System, National Customs Enforcement Network, Facial Recognition System, Cargo Targeting System, Inland Anti-Smuggling monitoring mechanism and other relevant enforcement system and data bases. According to reforms, the NTC will adopt a two-pronged strategy for processing of information received from different data sources — generating alerts for the operational units and trend analysis for a robust risk management system. The system will develop and maintain profiles of suspected individuals and transport units to identify the potentially-risky persons and conveyances. It will also provide for real-time remote performance monitoring along with profiling using facial recognition system installed at all entry and exit points and linked with the central control room.
---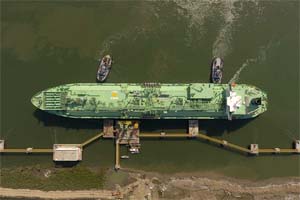 PGPL to build LNG terminal by Dec 2021
Pakistan GasPort Consortium Limited (PGPL) has emphasised that it will complete work on its second liquefied natural gas (LNG) terminal in December 2021. At present, the company is operating one LNG terminal at Port Qasim, which has a capacity of handling 750 million cubic feet per day (mmcfd). PGPL is a subsidiary of the Associated Group. In a meeting held this week to discuss the setting up of LNG terminals in Pakistan, the Associated Group chairman reaffirmed that the project would be completed by the end of next year. He added that the company would do so by seeking pipeline capacity while taking risk. The aim of the meeting was to consult the companies currently operating LNG terminals in Pakistan and those who had planned to make investment in the sector to get a better idea of their projects in terms of design, capacity and schedule.
---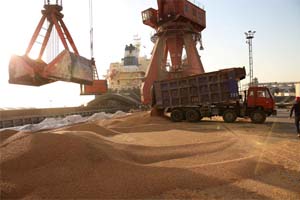 Transporters halt imported wheat supply - may impact upcountry market
As per Ministry of National Food Security & Research (NFSR), Department of Plant Protection (DPP) has issued Import Permit to 380 private importers for 1,576,000 tons. Nine vessels have been booked up to October, 2020 for approximately 65,000 metric tons (MT) each. Trading Corporation of Pakistan (TCP) has invited international tenders for the import of 1.5 MMT of wheat. Three recipients have endorsed the quantity of 1.5 MMT of imported wheat i.e. Punjab (0.70 MMT), KP (0.30 MMT) and PASSCO (0.50 MMT). It is expected that first shipment of imported wheat through TCP will reach during the 2nd week of October, 2020. In a latest development, despatch of imported wheat from Karachi Port to up country has remained suspended for the last two days after transporters refused to comply with axle load restrictions. Importers told news media that currently 240,000 tons of wheat is being held at Karachi Port and Port Qasim while another 400,000 tons are expected to arrive on Saturday. On Oct 14, Central Chairman Pakistan Flour Mills Association (PFMA) informed Federal Minister for Communication and Transport that transporters have refused to load wheat due to the restriction. This is an alarming situation as a halt in supply of imported wheat could create flour shortage in the markets. PFMA Chairman Sindh Zone said the government had asked the transporters to reduce load of wheat by 40-50 per cent. However, transporters are not ready to comply with the orders.
---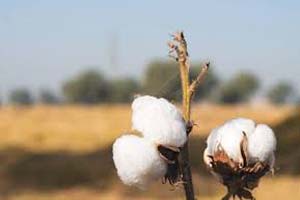 Cotton output falls short of target by over 2m bales
The country will not be able to achieve the target set for cotton production this year as the estimated production will be 8.597 million bales against a target of 10.89 million bales, Minister for National Food Security and Research, told a meeting of the Cotton Crop Assessment Committee. According to the minister, the main reasons for low cotton production are: poor seed quality, lack of new seed technology, climate change, heat wave, cotton leaf curl virus, pink bollworm and white fly. The committee was informed that Punjab faced a decline of four per cent in cotton area, resultantly pest complex has changed. In southern Punjab, loss of cotton production has been observed in Multan division. An estimated production in Punjab would be 5.3 million bales against a target of six million bales; Sindh three million bales against a target of 4.60 million bales, Khyber Pakhtunkhwa 6,500 bales and Balochistan 291,000 bales. In Sindh province cotton crop suffered heavy damage during the recent rain.
---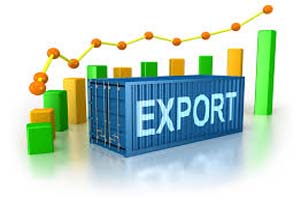 Exports jump 6pc in September
Pakistan's exports bounced back in September following a steep fall in the previous month, data released by the Ministry of Commerce showed. The new fiscal year started on a positive note as export proceeds grew 5.8 per cent in July but fell over 19pc in August. A steep fall was seen in exports since March when the government imposed lockdowns to contain the spread of coronavirus. During the third month of FY21, export proceeds were reported at $1.872 billion, as against $1.769bn over the corresponding period of last year, showing a growth of 5.8pc. In rupee terms, export proceeds increased 12.7pc year-on-year in September.
---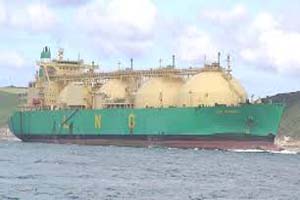 Pakistan seeks six LNG spot cargoes for December
Pakistan will ramp up spot buying of liquefied natural gas (LNG) from the international market, seeking up to six cargoes for December, its procurement subsidiary said on its website, as the country prepares for a potentially crippling gas shortage. December and January see the largest spike in demand for gas in Pakistan, but this year the demand-supply shortfall will be greater on the back of higher consumption and diminishing indigenous supply, authorities believe. A source in Pakistan LNG Ltd (PLL), which handles LNG imports, told that six spot cargo purchases for delivery in December would be the most in a single month by the country. An advertisement by PLL said the country was seeking the cargoes, each of 140,000 cubic metres, in six delivery windows and Nov 2 is the deadline for submission of bids. Pakistan has long term LNG agreements in place, including one with Qatar, but has also been active on the spot market since August. The demand supply gap during 2018-19 was 1,440 mmcfd, which is expected to rise to 3,684 mmcfd by 2024-25 and 5,389 mmcfd by 2029-30.
---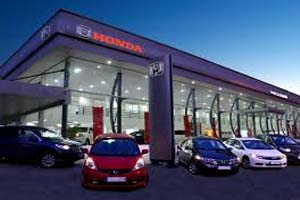 Auto sales pick up as economy recovers
As the economy recovers from the dent caused by Covid-19, vehicle sales have started picking up as all three major automakers of the country reported month-on-month growth in sales while two of them posted year-on-year growth as well. According to latest figures released by the Pakistan Automotive Manufacturers Association (PAMA), car sales rose 18% to 13,882 units in September 2020 against 11,724 units in the same period of previous year.
---


© 2020 Alpine Marine Services Private Limited
all rights reserved