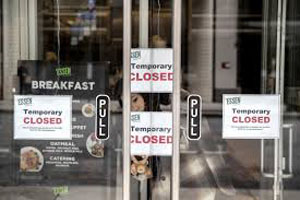 Majority of businesses fear second lockdown
As the second wave of Covid-19 spreads fast in the most populous parts of the country, the apprehension of another lockdown among various businesses is growing. Among the businesses that fear the lockdown are retail and services sectors. Meanwhile, the manufacturing sector is not under serious threat of another lockdown as such businesses continued to operate during the first wave of Covid-19. A sudden surge in Covid-19 cases has resulted in the closure of some sectors like cinema, theatre and restaurant as well as shrines at the central level, followed by provinces. Marriage halls are allowed to operate under strict standard operating procedures (SOPs) else their premises will be sealed. To date, small-scale businesses and other trading activities in the wholesale and retail markets have been going on normally, however, government ministers and administrative officers have started meeting some groups of traders, seeking their suggestions for handling the ongoing wave of Covid-19.
---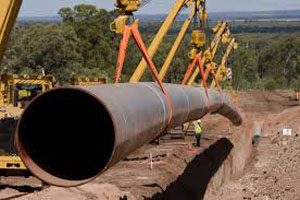 Russia approves new structure for North-South Gas Pipeline with Pakistan
The North-South Gas Pipeline project has received a new push with Russia providing it a new structure. The Russian Ministry of Energy has offered TMK and ETK with its state-owned company Federal State Unitary Enterprises (FSUE). Senior official privy to the development said the project had seen "many upheavals but the Russian side remained stuck to the project knowing the fact that Pakistan got structures changes several times. "Officials in the Petroleum Division, previously influenced by a certain lobby, sought inclusion of ETK in place of TMK through wrong accusations that top man of TMK, Pumpyansky, is on the watch list of US, and afterwards the Russian MoE extended the structure with ETK as was demanded by top mandarins." "But later on, sense prevailed with inputs from international law firms which opined that TMK is a better structure for the project, and the same was found in internal inquiries coupled with due diligence on part of some powerful circles." With a net worth of $9 billion, TMK is listed at the London Stock Exchange and has reported profits $1 billion. The company is seen to have positive track record with US government by the S&P and Moody's. Publicly available data shows it hasn't been subjected to any investigation or sanction by the US administration. "Russia also agreed on Pakistan's proposal on equity structure." The official said after the Supreme Court decision on GIDC, the government wants to keep majority equity share in the project and proposed 51% share for Pakistan while Russia gets 49%. The official appreciated Russia for not backing out despite Pakistani government frequently demanding changes in structure in the last five years. Moscow has finalized its technical delegation with representatives each from EKT and TMK, which is to land in Pakistan somewhere in the third week of the current month and will negotiate for alteration in the IGA (Inter-Governmental Agreement) and will finalise the way forward with timelines for initiation of the project till its execution and making the project operational. Originally, the pipeline of 1,100 kilometers was to be laid with a diameter of 42 inches with capacity to transport 1.2 billion cubic feet RLNG per day. Now Pakistan wants to increase its capacity to transport RLNG of 1.6 bcfd with a diameter of either 52 inches or 56 inches. The Pakistan side has estimated the project's cost at $2.25 billion but it is yet to be finalized with input from the Russian side.
---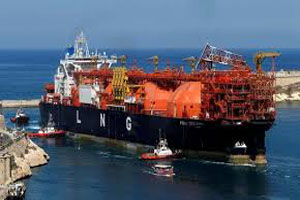 Bids received for six LNG cargoes for December
Global trader Vitol placed the best offers for four of six cargoes of liquefied natural gas (LNG) sought by the country in December, a source at Pakistan LNG Ltd (PLL) said. Vitol offered 16.9720 per cent, 16.5513pc, 15.9759pc and 15.8761pc of the price of Brent crude — known as a slope rate — for four deliveries in December according to news media. The lowest offers for the two other cargoes were won by Trafigura and Socar which offered Brent crude slope rates of 16.9870pc and 16.8403pc respectively. Slope rates provide a price indication for the opaque spot LNG market. The delivery windows for Vitol's shipments are Dec. 13-14, Dec. 18-19, Dec. 24-25 and Dec. 30-31. The windows for Socar and Trafigura are Dec. 3-4 and Dec. 8-9. Last month the country invited bids for a record six cargoes of LNG from the spot market for December, with authorities predicting a surge in the gap between demand and supply of gas in the winter. Pakistan has a 15-year LNG purchase deal with Qatar to buy 3.75 million tonnes of LNG per year for 15 years to 2030, but it regularly taps the spot market. It also has a five-year import deal with commodity trader Gunvor and a 15-year agreement with Eni.
---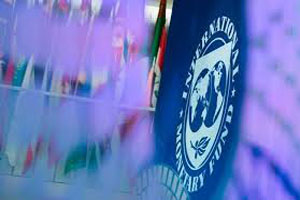 Autonomous NEPRA, SBP a must to revive IMF deal
In a bid to qualify for the third loan tranche of International Monetary Fund (IMF) programme, Pakistan will have to amend two laws to give autonomy to the central bank and legal mandate to the power sector regulator for notifying new electricity prices. These two prior actions are in addition to the two main outstanding issues of new taxation measures and increase in power tariffs, said the finance ministry spokesman. Pakistan had entered into a $6 billion IMF programme in July last year but the programme derailed after the government refused to introduce a mini-budget and increase power tariffs. In February, the government had asked the IMF to delay these measures till June. But due to the adverse impact of Covid-19 on the economy, Prime Minister again decided against taking these drastic steps. According to original schedule of the IMF loan programme, by now Pakistan and the IMF should have begun preparations for the fourth review and the fifth loan tranche. So far, the IMF has disbursed roughly $1.5 billion in two tranches. There had also been incidences in the past where the missed structural benchmarks became prior actions. It was the condition of the IMF under the bailout package to submit Nepra Act amendments in parliament by the end of December 2019 and amendments to the SBP Act in parliament by March 31, 2020.
---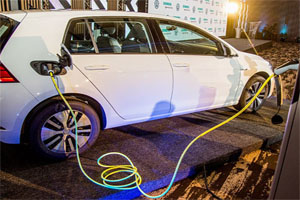 Govt working to produce 4-wheelers under EV policy
The government is likely to offer an incentive package to new entrants and existing automakers in a bid to encourage production of four-wheelers under the electric vehicle policy. An EV policy had been formulated for two-three wheelers, which is being implemented but now the government is working on a policy for four-wheelers. It is likely to incorporate the policy for four-wheelers into the upcoming auto policy. An inter-ministerial committee working on the EV policy for four-wheelers has proposed tax break to attract investors. Minister for Industries and Production chaired a recent meeting of the inter-ministerial committee held to finalise the policy for four-wheelers. In the draft EV policy for four-wheelers, customs duty on specific parts has been proposed at 1%. Duty rates for non-localised (non-EV parts) and localised parts have been proposed at 10% and 25% respectively across the board for all new entrants and existing manufacturers. General sales tax (GST) and withholding tax (WHT) on EVs having battery pack of 50 kWh or less (as an alternative to 800cc car) are proposed at 1%. Minister for Science and Technology had proposed to add light commercial vehicles (LCVs) with a higher battery pack into the policy with similar incentives. The committee agreed to the proposal and the Engineering Development Board (EDB) was advised to make required amendments.
---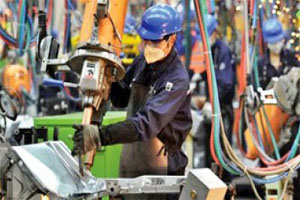 LSM sector grows 4.8% in Q1
Large-scale manufacturing (LSM) industries grew 4.8% in the first quarter of current fiscal year on the back of increased output in food, textile and mineral sectors, reported the Pakistan Bureau of Statistics (PBS). The cumulative expansion in the first three months (July-September) of current fiscal year came in at 4.8%, reported the national data collecting agency. The 4.8% quarterly growth rate is better than government's expectations and gives a ray of hope for the revival of economic activities. However, October's reading will be crucial to see whether the momentum continues under the second wave of Covid-19 disease in Pakistan. Out of 15 major industries, nine saw a surge in production while output of five industries showed contraction in the first quarter compared to the same period of previous fiscal year, according to the PBS. The government expects a 2.5% contraction in the LSM sector in the current fiscal year, according to the Annual Plan 2020-21, released by the Ministry of Planning and Development on the eve of federal budget. LSM recorded 7.7% year-on-year growth in September, which kept hopes alive for a recovery after the large industrial sector contracted more than 10% in the previous fiscal year. On a month-on-month basis, the LSM sector showed 10% growth in September over August.
---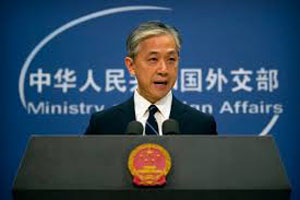 CPEC has attracted $25 billion investments in Pakistan
The China-Pakistan Economic Corridor (CPEC) has achieved major progress since its launch seven years ago, bringing a total of $25 billion of direct investments to the country, the Chinese Foreign Ministry said. During his regular briefing in Beijing, Foreign Ministry Spokesperson noted that many projects has been started or completed under CPEC, a dynamic project of the Belt and Road Initiative (BRI) launched by President Xi Jinping. He particularly mentioned the completion of Orange Line Metro Line (OLMT) in Lahore, Pakistan's first electric-powered public transport project. "Last month as an early harvest project, the Orange Line, was made operational, marking the beginning of the subway era for Pakistan," he said. Wang said that projects completed under CPEC, had enhanced infrastructure and power supply in Pakistan and created employment opportunities for the locals and contributed towards the growth of gross domestic product (GDP). "These projects enhanced infrastructure and electricity supply in the country and created more than 70,000 direct positions and contributed 1 to 2 percentage points of the country's GDP growth," the spokesperson added. The newly appointed Ambassador of China to Pakistan Nong Rong on Friday -Nov 6 said China wanted to build China Pakistan Economic Corridor (CPEC) as a high quality model project of the Chinese Belt and Road Initiative (BRI).
---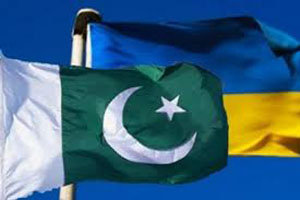 Kiev ready to transfer technology
Military cooperation between Pakistan and Ukraine should be exploited to enhance bilateral trade between the two countries, remarked Pakistan's Ambassador to Ukraine Noel Israel Khokhar. "Pakistani exporters are well versed with the Middle East, Western Europe and Africa markets while their information about Eastern Europe is not up to the mark," he pointed out. Khokhar added that geographically Ukraine was the biggest country in Eastern Europe, which was equivalent to Russia in technological, nuclear and defence advancements. The ambassador told the business community that after the breakup of USSR, Ukraine got independence and joined the European Union instead of sticking to the Russian bloc. "We have acquired basic technology from Ukraine and built the latest Al-Khalid Tank while Kiev is ready to transfer more technology." He revealed that more than 10 memorandums of understanding (MoUs) had been proposed in different fields for bilateral trade, adding that although Ukraine had signed those MoUs, they were lying dormant due to non-ratification by Pakistan. "I shall try to expedite work on these MoUs so that bilateral trade can be promoted," he said and assured the business community that he would provide details of reliable Ukrainian companies and businessmen so that Pakistani exporters could start business with them without any fear of fraud.
---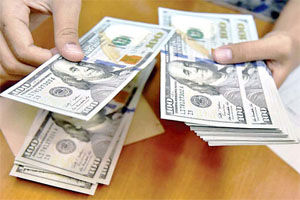 Pakistan to seek China loan rollover
Pakistan has decided to seek rollover of a $3 billion Chinese trade finance facility that it has actually used to repay maturing debt and is not in a financial position to return the money when the facility expires after six months. The State Bank of Pakistan (SBP) has fully tapped the $3 billion or 20 billion Chinese yuan in the additional trade finance facility available under the China-Pakistan currency swap arrangement, showed financial accounts of the SBP for fiscal year 2019-20. Sources said Pakistan largely utilised the Chinese trade finance facility to repay foreign debt and keep its gross foreign currency reserves at comfortable levels. The bilateral currency swap agreement (CSA) was reached by the SBP and the Peoples Bank of China (PBOC) in December 2011 "in order to promote bilateral trade, finance direct investment and provide short-term liquidity support", according to the central bank. The original agreement had been renewed in December 2014 for a period of three years with overall limit of 10 billion yuan or $1.5 billion. It was further extended in May 2018 for a period of three years, with the amount being increased to 20 billion yuan or $3 billion. The agreement is now going to expire in May next year.
---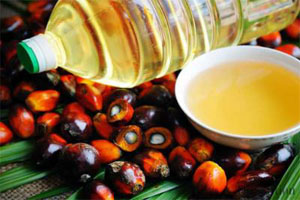 Soyabean oil costing $46.839m, palm $579.006m imported in 3 months
Soyabean oil worth $46.839 million and palm oil worth $579.006 million was imported during first quarter of current financial year as compared to the imports of the corresponding period of last year. During the period under review, import of soyabean grew by 46.06%, where as palm oil imports into the country increased by 59.76% respectively, according to the data of Pakistan Bureau of Statistics. The imports of above mentioned commodities during first quarter of last financial year were recorded at $32.069 million and $362.431 million respectively, it added.
---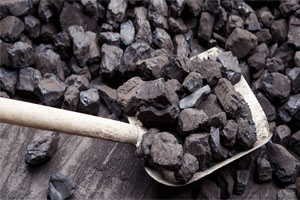 Thar Coal Block II unearths 4 million tonnes black gold
The Sindh Engro Coal Mining Company (SECMC) has so far unearthed approximately four million tonnes of coal from Thar Coal Block II and supplied to the power plant located at the site. According to an official of the company, the supply of coal from Thar Coal Block-II has helped generation of about 4,305 GWh of electricity to power one million households and benefit around 7 million Pakistani across the country. The Thar Coal Block II has estimated total reserves of about 2.04 billion tonnes of coal which is sufficient to produce thousands of megawatt electricity for decades. The entire coal production is being supplied to Engro Powergen Thar Limited (EPTL) which is executing a 2x330 MW mine-mouth power plant. Both these projects are part of the China Pakistan Economic Corridor (CPEC) and are have been constructed in collaboration with Chinese contractors. The official said that the SECMC planned to rapidly expand the mine in Block-II to reach its optimum capacity to produce 5000 MWs by 2024 which will drastically reduce the coal price making Thar Block-II not only the cheapest block in Thar, it will be the cheapest base load energy resource in the country with a power tariff of approximately 5 US cents per KWH. The official added that the coal in Thar is called lignite which ideally suits for producing electricity. With a cumulative thickness around 26 meters, there are enough coal reserves in Block-II to produce 5000 MW for the next 50 years.
---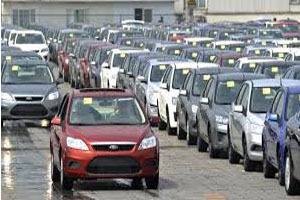 Car sales rise 29% in October
As Pakistan's economy moves to recoup losses borne on account of Covid-19, the automobile sector has registered modest growth with two out of the three main automakers reporting sharp increase in sales. According to the Pakistan Automotive Manufacturers Association (PAMA), car sales rose 29% to 14,054 units in October 2020 compared to 10,853 units in October 2019. If sales of non-member of PAMA were added to the equation, car sales would be up 43% on a year-on-year basis. Demand for cars is expected to grow stronger owing to lower interest rates for automobile financing along with a pick-up in economic activity.
---


© 2020 Alpine Marine Services Private Limited
all rights reserved