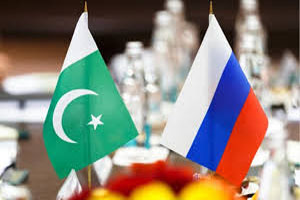 Pakistan, Russia sign revised gas pipeline deal
Pakistan and Russia have signed a revised deal for laying the Pakistan Stream Gas Pipeline, formerly known as the North South Gas Pipeline, with major shareholding for Islamabad. The two sides agreed to rename the North South Gas Pipeline as the Pakistan Stream Gas Pipeline due to major shareholding for Pakistan. They also agreed, in principle, to execute the project through a special purpose company, which would be incorporated in Pakistan. Though Russia will have minority shareholding in the gas pipeline project, Pakistan will ensure maximum utilisation of Russian material, equipment and resources with the aim of enhancing technical and operational capacity of Pakistani companies and human resources through mutual working and training. In the revised project structure, Pakistan will hold 74% shares whereas Russia will have 26% stake. Earlier, Russia had to build the pipeline on the build, own, operate and transfer (BOOT) model and transfer its ownership to Pakistan after 25 years. Russia had also to make 85% of the required expenditure on the project whereas Pakistan had to spend 15% of the capital. Now, in the revised model, Pakistan has money on account of gas infrastructure development cess (GIDC) and, therefore, it would contribute 74% of the capital and Russia will make 26% of the expenditure. However, Russia will provide all importable material for the pipeline. Pakistan will also invest the major portion of financing. Though Pakistan will have majority shareholding in the special purpose company, Russia will take management control of the project.
Gas pipeline control
In another development Pakistan has agreed to give management control of Pakistan Stream Gas Pipeline (PSGP) project to Russia through a special purpose company. The project will mark the emergence of Russian footprint in Pakistan after decades, since the former's key role in setting up Oil and Gas Development Company (OGDC) and Pakistan Steel Mills (PSM). The designed capacity of the pipeline project has been increased to 1.6 billion cubic feet per day (bcfd) with a 56-inch diameter pipeline.Pakistan had conducted an analysis of different diameters pipeline and the government came to the conclusion that a 56-inch diameter pipeline would be the most economically feasible that would enable transport of 1.6 bcfd of gas. Later, the capacity will be extended to 2 bcfd. Officials said Russia-nominated company ETK had experience of building 4,000km pipelines with big diameters. However, Pakistani companies like Sui Northern Gas Pipelines Limited (SNGPL) did not have the required experience. The Petroleum Division had also asked SNGPL whether it had the experience and capability of building a 56-inch diameter pipeline.
Transporting LNG
Two private LNG companies were setting up two additional LNG terminals in Karachi. These companies require a pipeline to transport imported gas to Punjab. Pakistan's dependence on LNG is increasing as it is helping to meet the growing demand for gas. Local gas production is falling by 6.5% annually. Sui Southern Gas Company (SSGC) is going to use LNG for the first time to bridge the shortfall in winter season.LNG is considered an interim arrangement as different countries import 5-6% gas. However, in Pakistan the scenario has changed as the country is meeting 25% of its demand through LNG. A new gas pipeline from Karachi to Lahore would not only help attract investment in setting up LNG terminals but it would also help meet rising demand for gas.
---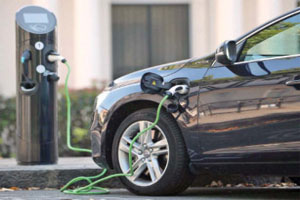 Govt mulls 50% tax break for EVs
The government will grant up to 50% tax exemption to four-wheel electric vehicles under the newly proposed electric vehicle policy, said Minister for Industries and Production. Briefing the National Assembly Standing Committee on Industries and Production, the minister shared that the government had planned to waive 50% of taxes applicable to the production of 1,800cc electric and hybrid cars. He revealed that 25% of taxes on cars having engine capacity of more than 1,800cc would be waived as well. "In addition, the government will waive the fee for registration and annual renewal for electric vehicles," he said. The minister pointed out that around six companies were set to manufacture 418,000 units annually. He added that the enterprises had invested over $470 million in setting up the infrastructure for manufacturing hybrid and electric vehicles. He pointed out that the government had planned to announce a five-year policy for four-wheel electric vehicles within the next two weeks. "The government will also waive 50% duty on the import of four-wheel electric vehicles," he said. "The electric vehicle policy for two and three-wheelers is already in place." The government was in talks with different countries for the manufacturing of electric vehicles, he said.
---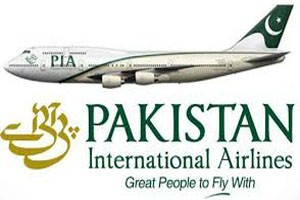 Govt approves laying off one-third PIA employees
The government approved, in principle, a plan that seeks to lay off over 3,800 regular and contractual employees of Pakistan International Airlines (PIA) — one out of every three persons — to cut annual losses by Rs4.2 billion. The Economic Coordination Committee (ECC) of the Cabinet, which approved the Voluntary Separation Scheme (VSS) for the PIA employees. The ECC approved Rs12.87 billion as the cost of VSS to be paid in two- and-a-half years' time. "After through discussion, it was decided to approve, in principle, the voluntary separation from service scheme for PIA," the Ministry of Finance announced after the meeting of the ECC. The decision to offer VSS to about 3,861 regular and contractual employees and restrict the PIA own workforce to around 7,500 employees to manage 30 aircraft also suggests that Prime Minister does not have a plan to expand the PIA operations. In addition to 3,861 positions that have been declared surplus there are another 644 positions, being filled through outsourcing but are not required in under the new operations plan.
---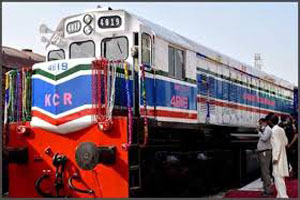 After 21 years, Karachi Circular Railway begins partial operations
After being out of commission for 21 years, the Karachi Circular Railway (KCR) began partial operations over a cleared 14-kilometre stretch of its old route. The KCR revival project, in its present form, covers a 44km route that includes a 30km loop with 20 stations and 14km main line with five stations. Recent inauguration focused on the first of three phases, which will see trains run back and forth along a 14km track between Karachi City Station and Orangi Station. The second phase will expand operations to a seven-kilometre track running from Orangi Station to Gilani Station, while the third will see trains running over a nine-kilometre stretch between Gilani Station and Drigh Colony. The railways minister said the new KCR project would be completed in two-and-a-half years. "It will be our gift to the people of Karachi. Speaking to a news channel later in the day, the minister also voiced confidence that the new KCR would be prove to be 'more modern' than Lahore's Orange Line train. While inaugurating the project, railways minister proudly announced that with no crossings in the route, the new KCR would run at a speed of 60km per hour, mass transit experts said that in its present form, it was unlikely that trains would be able to gather full speed. The main technical issue, according to them, concerned the gauge of rails being used for the KCR. Intra-city transit systems the world over usually employ a combination of trains running over standard gauge and light rail, and feeder buses, they said. The KCR track, however, uses broad gauge, which is only suitable for heavier locomotives and long-distance travel. Trains running over broad gauge speed up gradually, experts pointed out. As such, they are feasible when there is considerable distance between stations, which allows the trains to hold top speed for longer travel duration. In cities, since stations are situated closer to each other, it is impossible for broad gauge trains to run full steam, they added. Coupled with the lack of feeder buses, experts said this would make a KCR commute excruciatingly long for consumers. Running trains over broad gauge will also increase operational costs, they pointed out. "The Supreme Court ordered the restoration of KCR a year-and-a-half ago, but Pakistan Railways took no concrete steps," he said. "Now, they are going about it in an ad-hoc fashion, which will doom the project to failure before it starts and cost a lot of money in the process." Other officials also pointed out that the first phase of KCR only focuses on the main line, which was unaffected by encroachment. "Trains already use this track for inter-city travel," one official said. "The main issue with reviving KCR is the remaining 44km, which now lies in the midst of densely populated areas."
---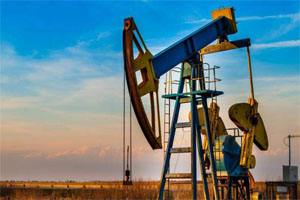 OGDC discovers gas reserves in Balochistan
Oil and Gas Development Company (OGDC) has reported that it has found gas deposits in exploratory well Lakhirud X-1 in Musa Khel district, Balochistan, which will slightly reduce import pressure. Based on logs data, the well was tested at a rate of 2.5 million standard cubic feet per day (mmcfd) of gas and 18 barrels per day of water. The oil and gas exploration firm is the 100% operator of Lakhriud exploration licence. The discovery has opened new avenue and would add to the hydrocarbon reserves base of OGDC. The company achieved average net crude oil production of 36,221 barrels per day during July-September 2020, net saleable gas production of 904 mmcfd and net LPG production of 714 tons per day, according to the company. Average net realised price of crude oil sold was $38.75 per barrel as against $52.69 per barrel during the corresponding period of last year. Average net realised price of natural gas sold was Rs411.16 per million cubic feet against Rs386.60 during the corresponding period of last year. OGDC registered net sales worth Rs59.528 billion.
---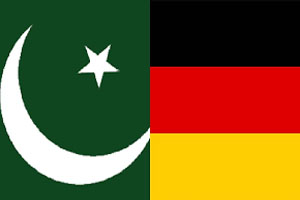 Pakistan, Germany ink financing agreements worth €18.5 million
Pakistan and Germany signed financing agreements worth €18.5 million in field of energy, health & climate change. The government of Pakistan, represented by the Ministry of Economic Affairs, and the Government of Germany, through German Development Bank-KfW, signed three grant-in-aid agreements with a cumulative value of 18.5 million euros. Under these agreements, the Government of Germany will provide support to the Government of Pakistan for health facilities and combating polio in the country, along with services towards mitigating energy issues. Historically, Pakistan and Germany have enjoyed warm friendly relations since the establishment of diplomatic ties in 1951. Earlier this year, the Government of Germany, through KfW, signed agreements with the government of Pakistan to provide 27 million euros for Gharo Substation in the province of Sindh and 6 million for the Regional Infrastructure Project in Khyber Pakhtunkhwa.
---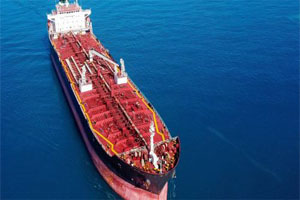 Oil imports fall by 24.56pc in four months
Pakistan's oil imports declined by 24.56 percent in first four months (July to October) of the current fiscal year, easing pressure on the country's foreign exchange reserves. The country's oil imports were recorded at $3.15 billion in July to October period of 2020-21 as compared to $4.18 billion in corresponding period of the last year, showing decline of 24.56 percent, according to the latest data of Pakistan Bureau of Statistics (PBS). The reduction in oil imports is helping in easing pressure on the country's foreign exchange reserves. The PBS data showed the breakup of oil imports bill as petroleum product imports declined by 50 percent in the first four months. Meanwhile, import of crude oil had gone down by 26.13 percent. Similarly, import of liquefied natural gas fell by 46.14 percent. However, liquefied petroleum gas (LPG) imports increased by 54.09 percent in value in July-October.
---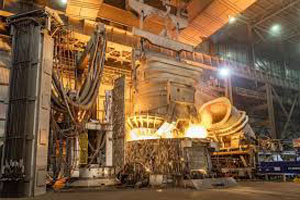 Govt lays off over 4,500 Pakistan Steel Mills employees
The country's biggest industrial complex – the Pakistan Steel Mills (PSM) –laid off over 4,500 of its employees in a move strongly criticized by the political opponents. The employees – 4,544 in total – were fired in the wake of an emergency meeting chaired by the PSM chief executive officer (CEO) at the CEO Secretariat. According to sources, the management has started the process of sending termination letters to the residential addresses of the sacked employees. In June, the PTI led federal government had decided to terminate all 9,350 PSM employees, taking a giant but politically difficult step to stop years long hemorrhaging instead of reviving the industrial unit. The Economic Coordination Committee (ECC) of the Cabinet on June 3 also approved to give the employees due monetary benefits along with one month salary that would cost the exchequer Rs18 billion to Rs19.7 billion. On an average, every sacked employee was estimated to receive Rs2.3 million. The PSM stopped its commercial operations in June, 2015 without formulating any human resource plan for its 14,753 employees. The number of PSM employees has declined to 9,350 in 2019. Out of total, only 250 employees would be retained for a period of four months for the execution of the employees' retrenchment plan and other necessary work. All other employees would be issued termination notices and the financial impact of the plan would be Rs19.657 billion, said the summary.
---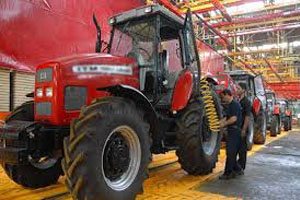 Tractors production grows by 17.17pc
Domestic tractors manufacturing during first quarter of current financial year have witnessed about 17.17 per cent growth as compared the production of corresponding period of last year. During the period from July-September 2020-21, about 11,235 tractors were assembled locally as compared to the assembling of 9,589 tractors of the same period of last year. According the provisional quantum indices of Large Scale Manufacturing Industries (LSMI) released by Pakistan Bureau of Statistics for September 2020, domestic tractor production witnessed about 13.42 per cent increase in September, 2020 as compared to the same month of last year. In month of September, 2020, about 4,555 tractors assembled as compared the assembling of 4,016 tractors during corresponding month of last year, it added. It is worth mentioning here that government under its Agricultural Fiscal Package has approved Rs1.5 billion sales tax subsidy on locally manufactured tractors in order to promote mechanization in agriculture sector to enhance per-acre crop output in the country. The government had announced a fiscal package of over Rs1,200 billion in the wake of COVID-19 pandemic to provide financial assistance for the development of agri-sector in the country. Out of this package, an amount of Rs 50 billion was earmarked for relief to agriculture sector and under the package, sales tax subsidy at rate of 5 per cent to locally manufactured tractors for one year was also approved as 5 per cent sales tax was applied on the sale of each tractor.
---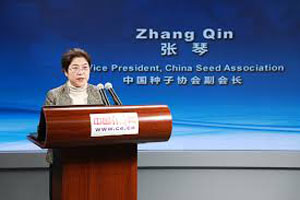 China Seed Association proposes inter-enterprise coop for Sino-Pak seed industry
Zhang Qin, Vice President of China Seed Association (CSA), has proposed inter-enterprise cooperation for seed industry between China and Pakistan. Addressing a webinar themed China-Pakistan Agricultural Technology Cooperation and Prospects, she said the association had established communication and cooperation mechanisms with multinational counterparts, and organized member enterprises to visit Pakistan, Uzbekistan and other countries to promote seed industry exchanges and cooperation. Touching on the China-Pakistan seed industry collaborative achievements, Zhang said China is a major agricultural seed producer and user, with a seed market value of CNY 100 billion. China is also actively promoting international cooperation in the seed industry and boosting the agricultural development of countries along the routes of the Belt and Road. Pakistan is an important agricultural partner of China. According to calculations by the Pakistani research institute, the direct economic benefit per hectare of hybrid rice is 38 percent higher than that of conventional rice, which greatly boosted the agricultural development in Pakistan. Many of our member companies have also grown with the support of Pakistan to achieve a win-win situation, Zhang told the webinar. "Our member company Longping Hi-Tech took the lead in investing and carrying out agricultural cooperation in Pakistan. The company has established R&D institutions for hybrid rice and corn in Pakistan and has pushed forward the integrated management of seed breeding locally," Zhang said.
---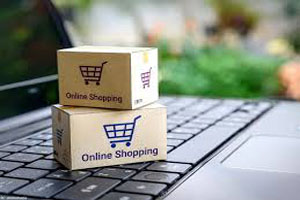 E-commerce Market Grows by 55.5pc with Growth in Digital Payments: SBP
Pakistan's e-commerce market is estimated to have expanded to Rs 234.6 billion in FY20 during the pandemic. The sector witnessed growth of up to 55.5 percent on a year-on-year basis, according to State Bank of Pakistan's (SBP) recent Special Section on 'Covid-19 and the Need to Boost Digital Connectivity in Pakistan'. While economies all across the globe had to adapt to this sudden disruption in the usual business activities due to the pandemic, Pakistan's retail and ecommerce sector has also witnessed this shift towards online solutions to meet their customers' needs. According to the SBP report, the pandemic also quickened the pace of this transition towards e-commerce by increasing the need for online channels for shopping. Within the digital payments, ecommerce transactions made via branchless banking channels more than doubled from last year. The SBP report explains that there has been a noticeable shift towards digital payments and alternate delivery channels even beyond the e-commerce sector. As, the importance and usage of electronic banking and alternative delivery channels increased during the post-Covid-19 period, SBP has also further incentivized the use of digital financial channels by instructing banks to waive all inter-bank and intra-bank charges on digital transactions.
---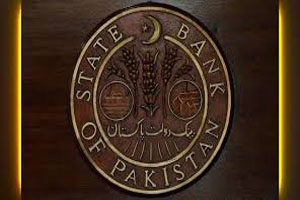 SBP keeps policy rate unchanged, says 2021 inflation expected to be in 7-9% range
Pakistan's central bank announced that the current interest rate at 7% would remain unchanged and that it expected inflation for fiscal year 2021 (FY21) to fall within the previously announced range of 7-9%. The State Bank of Pakistan (SBP) decided to maintain the current interest rate at 7% during a meeting of the Monetary Policy Committee (MPC) earlier today, it said in a statement. It observed that since September, "the domestic recovery has gradually gained traction, in line with expectations for growth of slightly above 2% in FY21, and business sentiment has improved further. Nevertheless, there are risks to the outlook". Speaking of inflation, it said although food prices were rising, the supply-side pressures were "likely to be temporary" and that average inflation in FY21 was expected to remain in the previously announced range of 7-9%. "Taken together, risks to the outlook for both growth and inflation appear balanced," it said. "Headline inflation has remained close to 9% during the last two months, primarily driven by sharp increases in selected food items due to supply-side issues. In contrast, core inflation has been relatively moderate and stable, in line with subdued underlying demand in the economy," the statement read. A majority of analysts had earlier said they expected the SBP to maintain the policy rate status quo as it had back in its September meeting. In the easing cycle from March to June 2020, the central bank has reduced interest rates by 625 basis points to 7% as a response to the COVID-19 pandemic and with a view to supporting the economic growth.
---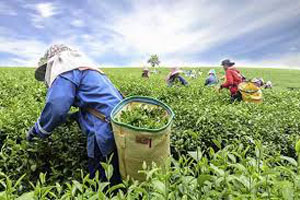 Tea imports surge 38.87 percent in Q1
The tea imports into the country witnessed an increase of 38.87 percent during the first quarter (Q1) of the current fiscal year as compared to the same period of last year, Pakistan Bureau of Statistics (PBS) reported. The tea imports were recorded at $141.965 million during July-September (2020-21) as against imports of $102.230 million in July-September (2019-20), according to latest PBS data. In terms of quantity, the tea imports increased by 51.33 percent during the period under review by going up from the imports of 43,279 metric tons last year to 65,495 metric tons during current year. On year-on-year basis, the tea imports increased by 46.10 percent during September 2020 when compared to the imports of September 2019. The tea imports during September 2020 were recorded at $54.017 against the imports of $36.972 million in September 2019. Meanwhile, on month-on-month basis, the tea imports into the country increased by 8.54 percent in September 2020 as compare to the imports of $49.767 million in August 2020.
---


© 2020 Alpine Marine Services Private Limited
all rights reserved