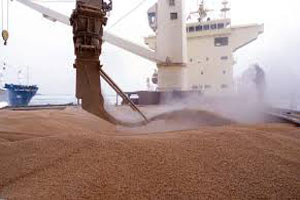 Port congestion persists as industry blames priority for wheat shipments
Congestion issues continue to plague Karachi's main port with the continuing arrival of vessels carrying wheat and sugar that have been given priority berthing. Executives from fertiliser and oil seeds sectors say their imports are stuck and cement manufacturers say their exports of clinker have been held up while port capacity is consumed with the offloading and clearing of wheat and sugar cargoes. Six vessels carrying wheat were currently berthed at East Wharf with none waiting in outer anchorage. Commerce Adviser said "we are very much aware of this problem. I am particularly concerned because our exports get affected as port capacity is there but we need more efficient handling at the port." However he described the problem as "temporary", saying much of the wheat import have already gone through and whatever remains "will be spaced out further in the future". In a cabinet decision made on Aug 4, 2020, the Trading Corporation of Pakistan (TCP) was directed to arrange for the import of 1.5 million tonnes of wheat and 0.3m tonnes of sugar. Shipments of wheat and sugar booked by the TCP began arriving at the port on October 17, and private sector shipments began on 25 August. Thus far 1.281m tonnes of wheat have been discharged out of 1.461m tonnes manifested quantity according to KPT on Dec 7. A number of vessels are still to arrive. Fertiliser Manufacturers of Pakistan Advisory Council (FMPAC) Executive Director said that the fertiliser industry had been facing berthing issues for DAP at the Karachi Port since last month, which may lead to DAP shortage. He said a ship carrying 50,000 tonnes of DAP, which arrived on the outer anchorage on Dec 1, was given berth on Dec 7, while another ship carrying 50,000 tonnes was waiting at outer anchorage for the last three days with no date on berthing thus far. Ships carrying soybean and canola seeds have arrived at the outer anchorage, but the port authorities informed us that these vessels will get berthing after 20-25 days. This situation could result in increasing demurrage charges, thereby impacting the price of ghee and cooking oil in the market. Sources in the commerce ministry said the bottlenecks begin once the wheat gets offloaded because the speed at which wheat is loaded into trucks and taken away is very slow. They said the priority berthing given to wheat and sugar vessels is unlikely to be taken away since it is due to these imports that prices of these essential items are coming down in the market.
---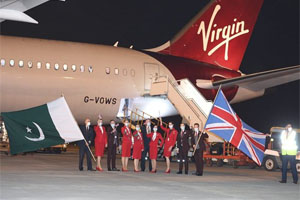 British airline Virgin Atlantic commences Pakistan operations
British airline Virgin Atlantic commenced its operations in Pakistan on Friday – Dec 11, becoming the latest international airline to start serving passengers in the country. The first flight arrived in Islamabad and was received on the tarmac by Prime Minister's Special Assistant for Overseas Pakistanis and British High Commissioner. The airline will operate eight weekly flights to Pakistan. Earlier in December, the airline was granted permission to operate to and from Pakistan. The Civil Aviation Authority (CAA) approved the airlines' cargo and passenger flight operations and granted permission for passenger flights. Virgin Atlantic had announced three routes to Pakistan from the UK i.e. London-Lahore, London-Islamabad and Manchester-Islamabad. Alongside passenger flights, the airline also announced cargo service to facilitate companies intending to export and import goods between Pakistan and markets of the UK and the US.
---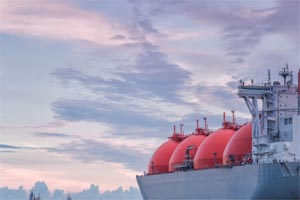 Looming LNG shortage
In a major setback to gas-starved consumers, Pakistan could not get even a single bid for three LNG (liquefied natural gas) cargoes meant for the first half of January and attracted the highest price for the second half of the month mainly because of delayed tenders amid rising international prices. Pakistan LNG Limited (PLL) had issued tenders for six cargoes for delivery between Jan 8 and Feb 1. In response, no supplier or trader bid for the first three slots between Jan 8 and Jan 18. This is the first time that the country did not get a bid since it entered the spot market five years ago. For the fourth January 20-21 window, only two bids were received with potentially unviable prices. The lowest bid of 17.32 per cent of Brent price for this slot came from a surprise first-time bidder, Qatar Gas, which is not in the spot market. Qatar Gas also happened to be the only bidder for the fifth cargo for Jan 26-27 window and at the same price — 17.32pc of Brent. This is also for the first time that a lowest bid is more than 17pc, except the very first cargo that was purchased in 2015 for terminal testing. The sixth and last cargo for Jan 29-Feb 1 received six bids and one was disqualified. The lowest bid of 15.32pc of Brent again came from Qatar Gas while all others were well above 20.48pc of Brent. One of the regular suppliers, Trafigura, offered the highest price of 33.94pc of Brent. These prices are again unprecedented. Unfortunately, the LNG price above 17pc of Brent becomes unviable and costlier than high speed diesel, crude and furnace oil. This means power plants should be run on furnace oil instead of LNG and if the former is available at local refineries it also saves foreign exchange. It is first time country has not received a bid since it entered spot market five years ago.
---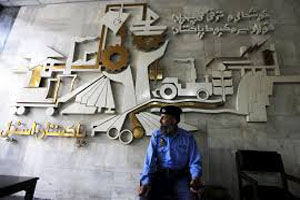 Steel Mills transaction structure for privatisation approved
The Privatisation Commission (PC) approved transaction structure for the privatisation of the Pakistan Steel Mills (PSM) and decided to present it to the Cabinet Committee on Privatisation (CCoP) for approval. The meeting discussed the PSM's privatisation structure in a holistic manner and was chaired by Privatisation Minister. Under the transaction structure approved by the PC, majority of the shares of the PSM will be divested. Modalities in this connection will be decided once the structure is approved by the CCoP. Meanwhile, it was agreed that a new company will be floated which will hold 1,200 acres of land of the PSM. Currently, the PSM spreads on 18,600 acres of land. The remaining land will be held by the state. In September this year, the PC board had approved the transaction structure for the revival of the PSM which has not been operational since June 2015. On Nov 28, the government laid off over 4,500 PSM employees following an emergency meeting chai¬red by the mill's chief executive officer (CEO) at the CEO Secretariat. The PSM was one of the premier state-owned enterprises which started commercial operations in the early eighties and played a pivotal role in the country's economy when it became fully operational. The transaction structure was agreed in principle and financial adviser was asked to move ahead with procedural follow up processes expeditiously. The PC after conducting due process appointed Pak China Investment Company and BOC International as joint lead financial advisers. As per the available information, the financial adviser has proposed options including sale of majority shares to the newly-formed company or transferring identified core operating assets to private sector strategic partner by entering into lease agreement for a longer period.
---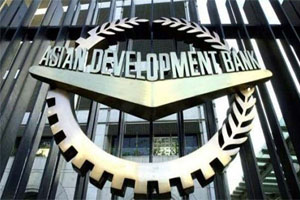 ADB sees economic recovery in Pakistan
The Asian Development Bank has said that Pakistan's economy was on the path of recovery but shied away from giving a growth projection. Some official estimates suggested 2.8% growth rate during the current fiscal year. "Pakistan's economy is recovering, particularly in the manufacturing and construction sectors, supported by the government emergency relief," stated the ADB in its brief Asian Development Outlook Supplement report released on Dec 10. In the previous ADO Updated Outlook report of September, the ADB had said that Pakistan's economy may grow at a pace of 2% in the current fiscal year, which was the 5th lowest pace among South Asian countries. However, the ADB in its latest report did not mention the growth number for Pakistan - the second largest economy in South Asia after India. The ADB has projected that the pace of contraction of India's economy will slow down to 8% this year and in next year India will have an 8% economic growth rate. The recent developments in the industrial and agriculture sectors have given a ray of hope that the economic growth rate may remain in the range of 2.6% to 2.8% in this fiscal year - better than the official target of 2.1%. Based on output numbers of the agriculture and industrial sectors, an internal working of the Ministry of Finance suggested that the country may achieve 2.6% to 2.8% economic growth this fiscal year, according to the sources. The working by Pakistani authorities indicated that the agriculture sector that was targeted to grow by 2.8% may achieve 3% growth rate due to better output in sugarcane, maize, rice and wheat crops. The cotton crop has failed this year and the estimated production is now 8.2 million bales as against the target of 10.9 million bales. The industrial sector that was earlier projected to grow by only 0.1% by the government may grow at a rate of 2.1% due to an expected growth rate of 1.4% in the large scale manufacturing sector. The government's internal working also suggested that the services sector may grow by 3%; however, the second wave of the coronavirus was the downside risk to the new estimates.
---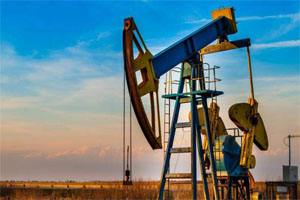 E&P companies make 90 discoveries in the last six years
Exploration and Production (E&P) companies have made around 90 oil and gas discoveries in different parts of the country during the last six years. The companies found 12, 24, 17, 22, 12 and 3 hydrocarbon deposits in 2015, 2016, 2017, 2018, 2019 and 2020 respectively, out of which 10 were discovered in different parts of Punjab, 69 in Sindh, eight in Khyber Pakhtunkhwa and three in Balochistan, according to an official document available with APP. Pakistan's total sedimentary area is around 827,268 square kilometres, out of which 320, 741 KM or 39 per cent of the area was under exploration. The country's existing gas production stood at around 3.7 Billion Cubic Feet per Day (BCFD) against the demand of 6 BCFD, adding the gas reserves were depleting at the ratio of 9.5 per cent per year. Making a true calculation of the country's existing and future energy needs, the Petroleum Division has aligned its strategy to achieve self-sufficiency in oil and gas sector by introducing ease-of-doing-business and radical measures to ensure a level-playing field for all competitors. The Petroleum Division has identified as many as 40 new oil and gas exploration block, which would be awarded to potential E&P companies through a transparent bidding process in coming months.
---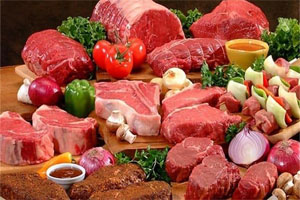 First Ever Pakistani Company Gets Contract to Export Meat to Saudi Arabia via Sea
The Organic Meat Company Limited (TOMCL), announced that it has secured a high-value contract for the supply of frozen boneless meat with a multinational company called 'National Food Company (Americana)' in the Kingdom of Saudi Arabia (KSA). National Food Company is one of the most successful organizations in the Middle East and is considered to be one of the largest food manufacturing and distributing companies in the region, read the notification. According to the details shared by the company, the value of this contract is approximately $3.9 million, and the timeline is for twelve months. The Pakistani company will supply 100 MT of frozen boneless meat on a monthly basis via sea to Jeddah. TOMCL is the first company from Pakistan to be approved by the multinational food processing company for the supply of meat from Pakistan. It is also the only company to have gotten approval from the Saudi Arabia Drug Authority (SFDA) to export frozen meat via sea to KSA.
---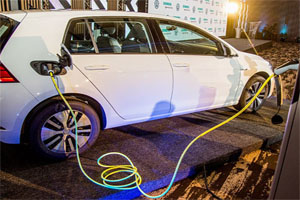 Pakistan will have 30pc electric vehicles by 2030
Pakistan has informed the international community that it's working on a plan to ensure that by 2030 at least 30 per cent of the vehicles used in the country are electronic. Along with Denmark and Norway, Pakistan co-chairs a 32-nation Group of Friends on Sustainable Energy, which is committed to a transition from fossil fuel to renewable energy. Pakistan is also a member of the Group of Friends on Climate Change, which is also committed to promoting the use of safe, renewable energy. Speaking at a virtual meeting of this group in New York earlier this week, Pakistan's UN Ambassador Munir Akram warned that most developing countries could fail to fulfill their commitments to the goal of creating a clean environment if they were not helped in making an adequate recovery from the Covid-19 crisis. "If developing countries are destitute, if there are humanitarian disasters, if we are unable to recover from Covid, I think all other actions for many developing countries will become irrelevant," he said. "So urgent and immediate actions are needed." The Pakistani envoy, who is also the president of the UN Economic and Social Council (ECOSOC), urged major emitters of harmful gases into the atmosphere to fulfil their commitment to creating a safe and clean environment for all. "There are positive indications I agree, but I believe that these should be made much clearer as we go forward, especially from the biggest country, the United States," he said. "We look forward to what the new US administration will have to say in the coming months."
---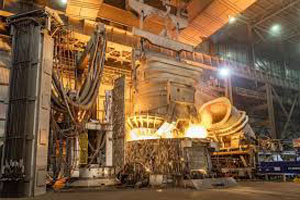 PSM seeks permission for further layoffs
Pakistan Steel Mills (PSM) Chief Executive Officer Syed Shuja Hasan told a labour court on Monday that the mills could see further layoffs in the days to come since it has been slated for privatisation by the government and is not viable with its current labour force. The PSM management has already announced the sacking of 4,544 employees last week. That decision was challenged in a court the next day. The total labour force of the mills is 8,500, leaving almost 4,000 employees still on the payroll. The petition has been filed by the management in Labour Court 4 for permission to lay off the remaining employees. As per Standing Order 1968 they are required to submit a retrenchment plan to remove the remaining employees. The judge has set Jan 6 as the date to hear the case. As per details emerging from the court, labour representatives were present in large numbers and raised a protest as the petition was heard. The Economic Coordination Committee decided in May that all employees of the steel mill will be laid off as preparation for its privatisation.
---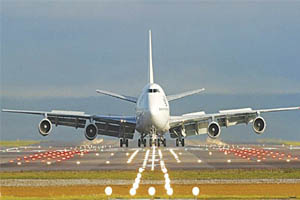 UK aviation firm acquires stakes in Pakistan
A UK-based global aviation services specialist Menzies Aviation announced the acquisition of a 51 per cent shareholding in Royal Airport Services (RAS). An aviation services business based in Pakistan, RAS has been operating in the country since 2007 and has a strong position in local markets, a press release said. It has been providing a range of aviation services including ground and cargo handling, airline ticketing and cargo sales across Pakistan. RAS handles both domestic and international carriers across eight airports, with revenue in excess of $20 million in 2019, the press release added. The deal offers Menzies Aviation the opportunity to enter the growing Pakistan aviation services market as the acquisition creates a strong platform for the company. It [acquisition] represents clear delivery against the company's strategic objectives of increasing depth of service capability and expanding its geographical footprint, the statement added. "We are delighted to be partnered with Royal Airport Services. The acquisition is in line with our global strategy to offer our service portfolio to new markets and we believe that a presence in Pakistan will provide a strong platform for further regional growth opportunities," Menzies Aviation's Executive Chairman Philipp Joeinig said.
---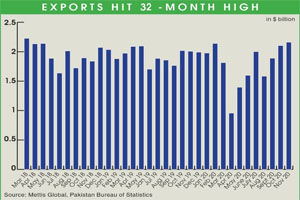 Exports jump 7.67pc to $2.161bn
Pakistan's exports grew for the third consecutive month in November to $2.161 billion, up 7.67 per cent from $2.007bn in the corresponding month last year, data released by the Pakistan Bureau of Statistics. The increase in exports is mainly driven by double-digit growth in proceeds from textile and non-textile commodities. Meanwhile, during the month under review, imports also increased 7pc leading to a slight increase in trade deficit. Data showed a significant growth has been seen in the exports of home textiles (20pc), pharmaceutical products (20pc), rice (14pc), surgical goods (11pc), stockings & socks (41pc), jerseys & pullovers (21pc), women's garments (11pc) and men's garments (4.3pc), as compared to Nov 2019. Between July to November, exports slightly increased by 2.11pc to $9.737bn, from $9.536bn over the corresponding months of last year. Exports in the new fiscal year started on a positive note but witnessed a steep decline of 19pc in August before rebounding in September, October, and November. To promote exports of textile products, the Ministry of Commerce on Dec 4 released Rs1.78bn for the textiles sector under Drawback of Local Taxes and Levies (DLTL) scheme. "I hope this will resolve the liquidity issues of our exporters and enable them to enhance exports", said Adviser to PM on Commerce and Textile.
---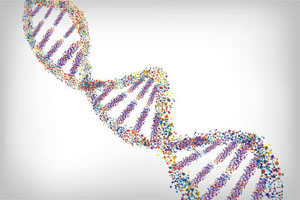 Chinese enterprise to set up gene and cell technology research center in Pakistan
A Chinese enterprise in collaboration with a Pakistani partner will market its products as well as set up a gene and cell research and transformation center in Pakistan. "Initially, Shenyang Biotech and Biomedicine Group will be marketing its products in Pakistan through Dynamic Engineering Automation Group, and later on they will establish a research laboratory which will ultimately be transformed into a university," said Badar Uz Zaman, Commercial Consular, Pakistan Embassy Beijing. "The collaboration between the two companies will be materialized very quickly and we will see the results very soon", he made these remarks while addressing the cloud signing ceremony for the project held simultaneously in China and Pakistan. Badar Uz Zama remarked that Shenyong Biotech was a strong company specializing in pathogen detection, biological reagent and stem cell. "The setting up of the research center and the university will facilitate Pakistani students in their research and it will also contribute towards Pakistan's economy as well," he added. Pakistan, he informed had a strong pharmaceutical industry, and currently, around 750 pharmaceutical companies were working in Pakistan but they are mostly busy manufacturing allopathic medicines. "We need support from the Chinese side on the vaccine, DNA, and high technology and since this project is being supported by Liaoning's Provincial Development Reform Commission, we hope to see the materialisation of the project very soon," he added.
---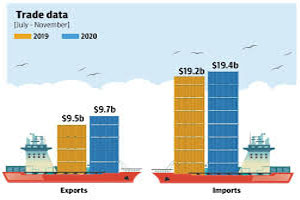 Trade deficit widens to $9.6b
Pakistan's trade deficit marginally widened to $9.6 billion in first five months of current fiscal year on the back of a nominal increase in both exports and imports, the Pakistan Bureau of Statistics (PBS) reported. During July-November 2020, exports slightly increased by 2.1% and stood at $9.7 billion as compared to $9.5 billion in the same period of last year, according to the national data collecting agency. In absolute terms, there was an increase of $201 million in exports in five months. Imports that were on a declining path have started picking up - a trend indicating restoration of economic activities but also signalled widening of the trade deficit. Imports during the July-November period increased 1.3% or $247 million to $19.4 billion. As a result, the balance of trade recorded a marginal increase of 0.5% to $9.7 billion, stated the PBS. The Exporters say there has been an increase in export orders due to the US-China trade war that shifted clients to India, Pakistan and Bangladesh. "International buyers that had run out of stocks due to suspension of global trade in the aftermath of Covid19 have also started building their inventories," said Pakistan Textile Exporters Association (PTEA) Secretary General.
---
838,770 tonnes of rice valuing $ 499.485m exported
About 838,770 metric tonnes of rice valuing $499.485 million exported during first four months of the current financial year as compared the exports of 1,176,228 metric tonnes worth $ 633.797 million of the corresponding period of last year. According to the data of Pakistan Bureau of Statistics, rice exports from the country during the period from July-October, 2020-21 decreased by 21.19 per cent as compared to the exports of the same period of last year. During the period under review about 170,729 metric tonnes of Basmati rice worth $168.745 million exported as against the exports of 283,458 metric tonnes valuing $ 259.099 million of the same period of last year. The exports of basmati rice during the period under review reduced by 34.87per cent as compared the exports of the same period of last year, the data revelled.
---


© 2020 Alpine Marine Services Private Limited
all rights reserved