Newsletter - Publication 94
01st Jan 2021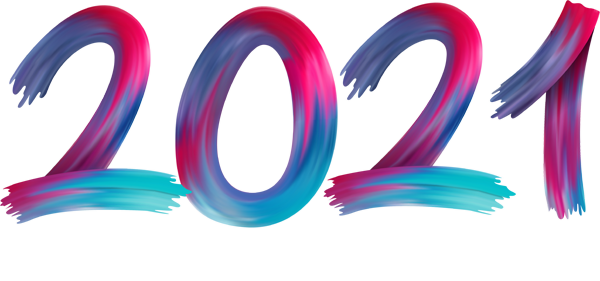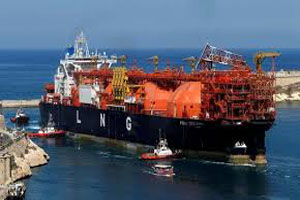 Emergency bidding for January LNG cargoes attracts record high prices
The second attempt by Pakistan authorities to arrange import of liquefied natural gas (LNG) in January through emergency bidding has attracted record high prices. In a desperate attempt to fill the gap arising out of no bids for LNG vessels between Jan 8-18, the government exercised emergency clauses of the procurement rules to allow Pakistan LNG Limited (PLL) for the second bid. In response, two bidders submitted bids for first January 8-9 window. This included the lowest bid of $15.28 per million British thermal unit (mmBtu) from DXT Commodities and $19.8 per mmBtu from Trafigura. Both these bids are the highest so far and for the first time quoted in dollar per mmBtu instead of slope (percentage of Brent price). However, the lowest bid of $15.28 per mmBtu works out at about 35 per cent of Brent. The window of Jan 12-13 once again did not get a bid. The third window of Jan 17-18 attracted two bids of $12.95 per mmBtu from ENOC and $15.95 per mmBtu from Trafigura. In this case, the lowest bid of $12.95 per mmBtu works out at about 30pc of Brent price. At $15.28 per mmBtu, the LNG was almost equivalent to $85-90 per barrel of oil against current Brent price of about $50 per barrel. LNG price above 17pc of Brent becomes unviable and costlier than high speed diesel, crude and furnace oil (FO). This meant the power plants should be run on FO instead of LNG and if the former is available at local refineries it also saves foreign exchange.
---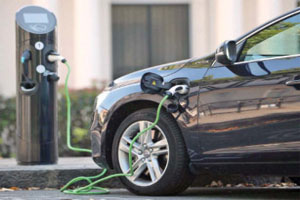 Cabinet allows incentives for electric vehicles
The Federal Cabinet has granted massive tax exemptions to facilitate promotion of four-wheeler electric vehicles (EVs) in the country. Only one per cent sales tax would be applicable on locally-made EVs up to 50 kwh and light commercial vehicles (LCVs) up to 150 kwh. The cabinet also capped the duty on import of charging equipment at 1pc. At the same time, the EVs will also be exempt from federal excise duty (FED) whereas the import of plant and machinery for manufacturing of these vehicles would also be duty-free. The government has further removed additional customs duty (ACD) and accounting services and tax on EV imports. As per the policy, there will be only 1pc tax on import of EV parts for manufacturers. Apart from the tax facilities, the government has also waived registration and annual renewal fee for EVs in Islamabad. The ECC had earlier ratified the EV policy for four-wheelers last week rationalising costs of purchasing, manufacturing and promoting use of EVs in the country. The inter-ministerial committee constituted by the Federal Cabinet had finalised the proposals with regard to EV Policy (four-wheelers) and the fiscal incentives shall remain in force till June 30 2026. The policy for two-wheeler and three-wheeler EVs has already been approved by the ECC.
---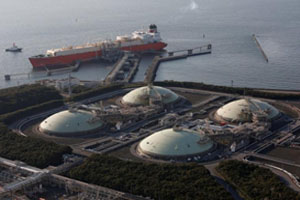 Pakistan, Russia to initiate LNG pipeline construction from 2021
Pakistan alongside Russia will commence building up of 1,100-kilometer pipeline from July 2021. The pipeline will open doors for Pakistan to establish Liquefied Natural Gas (LNG) terminals. Pakistan will have a majority share between 51-74 percent in the project, while Russia will own the rest, informed Adviser to the Prime Minister on Petroleum. The report further added that gas distribution companies Sui Southern Gas Co (SSGC) and Sui Northern Gas Pipelines Ltd (SNGPL) have initiated the process of land acquirement for the pipeline, whereas a Russian consortium will be involved in its construction. At present, Pakistan has two LNG terminals, which are operating at full capacity to cater to higher demand during winters.
---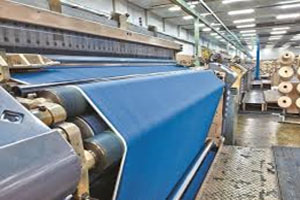 Textile industry bounces back stronger
Pakistan's textile exports seem to have largely recovered from the Covid-19 pandemic shocks and are still growing. The recent monthly data published by the Pakistan Bureau of Statistics for the first four months of the current financial year confirms that the textile and clothing export shipments are back on growth trajectory both in terms of their quantity and dollar value. The data shows that the textile shipments have surged by 3.8 per cent to $4.8 billion between July and October from $4.6bn a year ago. The rise in the textile and clothing group has been a wee faster than the 0.6pc growth in the overall export. The export recovery is most prominent in the knitwear, home textiles and denim segments. There is also a significant decline in certain cases — in the shipments of the basic textile commodities such as yarn and grey cloth, indicating that the country is exporting more value-added products than ever before. It also reflects a shortage of raw materials for the value-added industry owing to an extremely poor cotton harvest this year. Besides, the local cotton prices have peaked to a 10-year high on account of a sharp drop of 37.6pc in the cotton arrivals for ginning to 4.6 million bales by December 3 compared with 7.4m bales last year. The domestic industry is already planning expansion and is ready to invest $5 billion across the textile chain to double our exports by 2025. The government has recently announced a lucrative energy package for the industry to help the exporters recuperate from the Covid 19 shock. The package does away with peak electricity rates, offers reduced tariffs on additional power consumption, and fixes power price at $0.07 a unit and gas tariff at $0.065mmbtu for the export industries.
---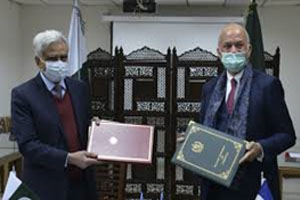 Pakistan signs $1.7-billion debt relief deal
Pakistan has secured a $1.7-billion debt relief agreement to help offset the financial headwinds sparked by the coronavirus pandemic, officials said on Monday, December 21. The deal, following months of negotiations with creditors, will provide a moratorium on debt payments for large swathes of the current fiscal year and help ease the cash-strapped country's massive financial obligations. "The Government of Pakistan has successfully negotiated and concluded rescheduling agreements with 19 bilateral creditors, including members of the Paris club," the country's ministry of economic affairs said in a statement. The ministry went on to describe the deal as "timely" that will help save the "lives and livelihoods of millions." Pakistan's economy was already on life support before officials began shuttering large segments of the economy in the spring as a range of lockdown measures were rolled out to fight the spread of the coronavirus. In June, Pakistan was named as one of a handful of countries to secure a moratorium on debt repayments from the Paris Club in an effort to ease the economic impact of the coronavirus crisis. Beijing has been steadily pouring cash into Pakistan, investing more than $50 billion as part of the China-Pakistan Economic Corridor that has upgraded infrastructure, power, and transport links across the country.
---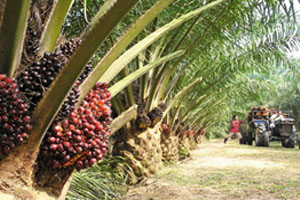 Oil palm farming attracts investors
Domestic and foreign investors have started showing interest in oil palm farming following satisfactory results from trial production of the oil palm fruit in Thatta. Besides a domestic edible oil company, a delegation of local traders and the Malaysian embassy visited a 50-acre oil palm fruit orchard in Kathore, Thatta to assess quality of the fruit and suitability of soil. The delegation along with Sindh Environment, Climate Change and Coastal Development (ECCCD) Secretary also visited a palm oil producing mill set up by the provincial government and inspected its production process, said an ECCCD spokesperson. "Expressing satisfaction over the quality and production environment in the region, officials were of the view that it provided excellent investment opportunities for oil palm cultivation and palm oil production, which should be fully utilised by the global and local business communities," he said. On the occasion, the secretary told the delegation that Sindh had crossed an important milestone through successful experimentation with oil palm cultivation. He said that the project would play a key role in prosperity of Pakistan and meet domestic demand for palm oil to a great extent.
---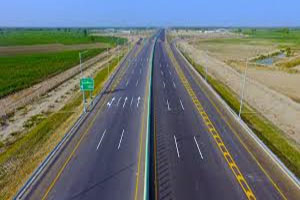 Largest CPEC Project Peshawar-Karachi Highway open to Traffic
The largest project under China-Pakistan Economic Corridor (CPEC) Peshawar-Karachi Highway (Sukkur-Multan section) was handed over to Pakistan and opened to traffic on the 16th of December. Lijian Zhao, the Spokesman & DDG, Information Department, Foreign Ministry, China, tweeted that the Pakistan National Highway Administration and the contractor, China Construction Corporation, have officially signed the project transfer document. The Peshawar-Karachi Highway is intended to be a 6-lane motorway connecting Karachi through M-9 to Hyderabad. The total intended length of the highway is 1100 kilometers. The Multan-Sukkur section of the Motorway will be 392 kilometers and has a total length of 392km and a design speed of 120km per hour. Lijian Zhao comments that a total of US $2.89 billion was invested in this project and it has been completed ahead of schedule in July 2019.
---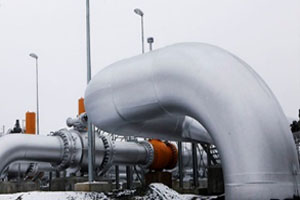 Agreement signed for Gwadar virtual LNG pipeline
Gwadar GasPort Limited (GGPL), a joint venture formed by the Pakistan GasPort Ltd, Al-Qasim Gas and Jamshoro Joint Venture Ltd entered into an agreement with Gwadar International Terminals Ltd to move liquefied natural gas (LNG) onto special purpose trucks for regasification at various industrial sites across the country. Through an agreement signed at a ceremony, the GGPL will commence engineering work at the existing Berth-3 at the Gwadar port for shipment of LNG from a floating storage unit on to trucks for shipment to CNG stations, textile mills, fertiliser plants and other such large commercial and industrial units. The same concept underpinning this 'virtual pipeline' wherein no gas pipeline of Sui companies required, and as a result there will be no unaccounted-for-gas as is the case with the two Sui companies, is seamlessly working in countries such as China, Turkey, and India. Project envisions special purpose trucks to transport gas to consumers. "This is a major initiative in the private-sector to revolutionise the gas sector in Pakistan", noted GGCL Chairman. "With no government off-take guarantee or investment, the private-to-private sector sales will cut the red-tape and cater better to the market forces." The arrangement would help eliminate gas shortage next winter, he said. As the gap in demand and supply of gas is expected to spiral beyond two billion cubic feet owing to rapid urbanisation, China-Pakistan Economic Corridor projects, and industrial growth, the virtual pipeline project initiated by the GGPL will help mitigate the brewing gas shortages and also transform the gas sector by transitioning away from the present monopoly of Sui companies to a competitive environment./span>
---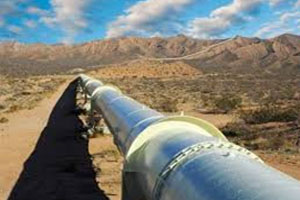 17-km gas pipeline being hydro-tested to inject additional supply in SSGC system
A newly laid 17-kilometre pipeline from the Port Qasim to Pakland in Karachi is being hydro-tested to inject additional gas supply in the system of Sui Southern Gas Company (SSGC) aimed at meeting the increased commodity demand during the peak winter season. The pipeline will be commissioned very soon. This will further facilitate the flow of Regasified Liquefied Natural Gas (RLNG) and reduce the possibility of gas shortages in the country. The 30-inch dia pipeline has been laid from the Custody Transfer Station (CTS) of RLNG at the Bin Qasim [Qasim Port Karachi] to Sales Meter Station Pakland where the SSGC transmission network is available for injecting the RLNG. The sources said the company, which is mainly responsible for supplying gas in Sindh and Balochistan provinces, was making all-out efforts to ensure smooth supply of gas to its consumers throughout the year. This year, around 160 MMCFD (Million Cubic Feet per Day) gas is expected to be short supplied from the fields and the SSGC will face a [overall] shortage of around 250-300 MMCFD gas this winter. This shortfall will be met by injecting RLNG in the system.
---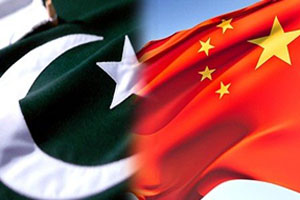 China again bails out Pakistan to pay Saudi debt
China has again bailed out Pakistan as it agrees to immediately provide $1.5 billion financing line to repay the $2 billion Saudi Arabia debt. Out of $2 billion, Pakistan is now set to return the $1 billion on coming Monday, said the sources in the finance ministry and the State Bank of Pakistan (SBP). The remaining $1 billion is due in January. However, this time around, China has not given the loan from its State Administration of Foreign Exchange, commonly known as SAFE deposits, nor has it extended a commercial loan, said the sources. Instead, both the countries have agreed to augment the size of a 2011 bilateral Currency-Swap Agreement (CSA) by an additional 10 billion Chinese Yuan or around $1.5 billion, the sources said. This has increased the size of the overall trade facility to 20 billion Chinese Yuan or $4.5 billion. The CSA is a Chinese trade finance facility that Pakistan has been using since 2011 to repay foreign debt and keep its gross foreign currency reserves at comfortable levels instead for trade related purposes. The benefit of this arrangement will be that the additional $1.5 billion Chinese loan will not reflect on the book of the federal government and it will not be treated as part of Pakistan's external public debt. Spokespersons for both the SBP and the finance ministry neither denied nor confirmed the development.
---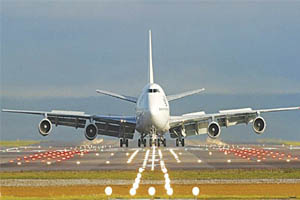 PIA cancels ATR-72 lease agreement
Pakistan International Airline (PIA) has cancelled ATR aircraft acquired on an expensive lease arrangement, which will save millions of dollars for the national flag carrier. PIA ATR-72 aircraft was high on operational cost and expected market value resultantly making the flight operations non-profitable, said PIA spokesman in a statement. France based Franco-Italian aircraft manufacturer's aircraft were acquired on lease in 2015 and cost higher than the present market price but due to a long-term agreement enforced, PIA was unable to return it earlier. On the instructions of PIA CEO, PIA officials negotiated a deal to return the aircraft to the leasing company with no cash penalty. "It is beyond the norms of the leasing business," said the spokesperson. Commenting on the development, an aviation expert said dry lease period is usually for five years and these aircraft must have been very close to completing their dry lease period. "Additionally, these aircrafts must have become expensive due for major overhaul requirement causing expenses worth millions of dollars," he added.
---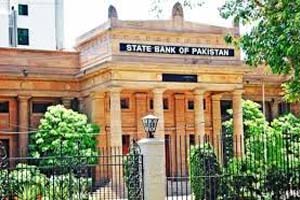 State Bank unveils policy on gender equality in financial inclusion
The State Bank of Pakistan (SBP) on Dec 21 unveiled a draft of the policy to ensure women's equal access to financial services as it said women largely lag behind men in terms of financial inclusion and contribution to economic activity. The SBP said almost 93 percent of adult women in Pakistan do not have a formal financial account. Citing the World Bank's data, the central bank said 21 percent of adults in Pakistan have a formal financial account as of 2017, increasing from 13 percent in 2014. However, adult women's formal financial account ownership has increased from 4.8 percent in 2014 to 7 percent in 2017 while men's account ownership has increased from 21 percent in 2014 to 34.6 percent in 2017.The proposed policy identifies five key pillars under which actions are targeted towards improving institutional diversity, product diversification and development capability, customer acquisition and facilitation approaches towards women segments, collection of gender disaggregated data, and prioritising gender focus in SBP's policies.
---


© 2021 Alpine Marine Services Private Limited
all rights reserved