Newsletter - Publication 97
15th Feb 2021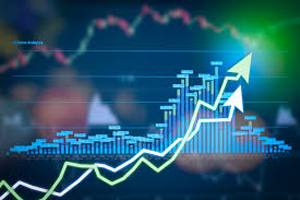 Trade deficit widens 21% to $2.6b
Pakistan's trade deficit - the gap between imports and exports - widened 21% to $2.6 billion in January 2021 mainly due to acceleration in imports to support industrial and agricultural activities which were a must to expand overall economic activities in the country. The trade deficit stood at $2.15 billion in January 2020, reported by Pakistan Bureau of Statistics (PBS). Imports increased 15% to $4.73 billion in January 2021 compared to $4.12 billion in the same month of last year. Exports also rose in the month under review but not as strongly as imports, that's why the trade deficit widened in the month. Exports picked up 8% to $2.13 billion in January compared to $1.97 billion in the same month of last year. According to experts trade deficit may remain wide going forward; in the remaining five months of current fiscal year 2021. Imports of machinery and food commodities may remain high. Imports of machinery are bound to pick up following support of concessionary loans for setting up new industrial projects and expansion of existing ones under the Temporary Economic Refinance Facility (TERF). Besides, the government will continue to import food commodities like wheat and sugar, as per recent announcements, to stabilise food prices in the country. "Imports are projected to surpass their annual target ($42.4 billion)," Pakistan's central bank said last month. "The increase in food imports and domestic economic activity is mainly expected to drive import growth."
---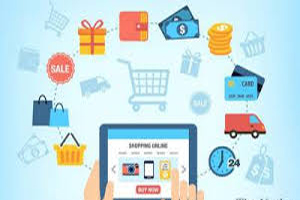 Pakistan e-commerce market growing
Pakistan's e-commerce market size posted a growth of over 35 per cent in the first quarter of the fiscal year 2021 to Rs96 billion compared to Rs71bn over the corresponding period of last year, the Ministry of Commerce said on Thursday, Feb 11. The data was shared in the fourth meeting of National e-Commerce Council (NeCC) chaired by Commerce Adviser and attended by representatives of the public and private sectors. The meeting was informed that e-Commerce merchants with prepayment have been increased to 2,164 from 1,410 in the past 12 months. The NeCC is a body of representatives from the public and private sector, constituted under the National E-commerce Policy approved by the federal cabinet in Oct 2019. The main objective of the NeCC is to develop effective collaboration with all relevant sectors for practical implementation of the policy. An official statement said the NeCC discussed operationalisation of cross-border e-commerce procedure, incentives for promoting e-commerce, discussion on international payment services, Mercantile Stock Exchange, digital on-boarding services, reports of Consultative Committee of Women Economic Empowerment (WEE), e-commerce business facilitation portal, consumer protection councils, availability of broadband to remote areas, Trade Development Authority of Pakistan (TDAP) digital transformation process and collaboration with Small and Medium Enterprises Development Authority (Smeda) on e-commerce related matters.
---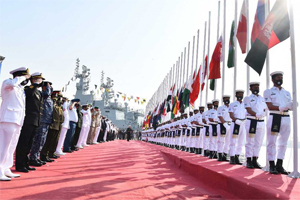 Pakistan hosts multinational navy drill
Hosted by Pakistan naval forces from 45 countries, including the US, China, Russia and Turkey are participating in Aman-2021 multination naval exercise is set to begin in the Arabian Sea from February 11-16. Russia will join the military drill with NATO members for the first time in a decade, a development considered significant. The last time Russian and NATO naval forces took part in a joint exercise was at the Bold Monarch 2011 off the coast of Spain. Organised under the slogan, "Together for Peace," Pakistan Navy says the exercise is aimed at "fostering international cooperation to fight piracy, terrorism, and other crimes," which pose a threat to maritime security and stability.
---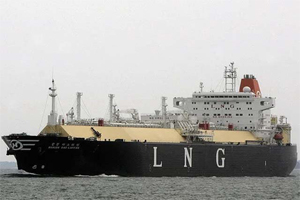 Private firms to import LNG by April
Private companies will be able to bring and sell liquefied natural gas (LNG) to consumers of their choice by April this year, Special Assistant to Prime Minister (SAPM) on Petroleum told a delegation of the Asian Development Bank (ADB). He said that Pakistan had fully implemented the third-party access policy in order to utilise the idle capacity of LNG terminals with the help of private companies. In this regard, the cabinet had approved the allocation of LNG terminal and pipeline capacity on a three-month rolling basis to the private sector for LNG import and marketing. Earlier, the Cabinet Committee on Energy (CCOE) had approved the allocation of pipeline capacity for three months. It will be open for all sectors including the compressed natural gas (CNG) filling stations. The Oil and Gas Regulatory Authority (Ogra) has already allowed the issuance of CNG station licences based on LNG supply following the opening of LNG market for the private sector. At present, two LNG terminals are functioning. The CNG sector is receiving gas supplies from state-run gas companies. However, it wants to import LNG at competitive rates. After approval of the cabinet, the LNG market will be open for the private sector, which will provide an opportunity for the consumers to bring gas at competitive prices. SAPM made the remarks at a virtual meeting with the ADB team in Manila together with ADB Country Director and their energy team.The meeting was aimed at discussing progress on the reform programme in the petroleum sector of Pakistan.
---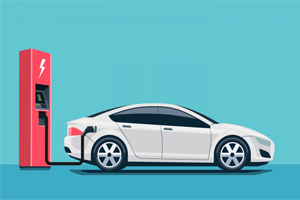 Charging infrastructure key to fast adoption of electric vehicles
The approval of the country's first five-year Electric Vehicle (EV) policy for cars in December has led auto industry analysts and car enthusiasts to predict a rapid and early adoption of the technology by Pakistani customers. But the Chinese carmakers remain cautiously optimistic about the nation's EV future, saying a lot hinges on if the country decides to leapfrog to electrical future or tries to move forward through hybrid technology. Even a direct shift to EV technology will depend on how fast charging infrastructure can be developed in the country. "It will take some time before the Pakistan EV story unfolds but it will," says, chairman of the Engineering Development Board, which has designed the policy. "It depends on how fast we can develop charging infrastructure in cities and on highways." But, he adds, smaller electric cars with the battery packs for up to 200km haul could come much earlier. EV technology is long considered an answer to the oil import bill and the environmental degradation of countries like Pakistan, whose fuel imports form a major burden on their weak external accounts. Also, the electricity cost of charging an electric car is almost a third of that spent on the fuel in a comparable ICV (internal combustion vehicle). Besides, their maintenance costs are only a fraction that of ICVs. The adoption of EV technology in Pakistan could be inhibited by range anxiety, unavailability of charging infrastructure and, more importantly, 30/40 per cent higher upfront cost in spite of huge headroom for growth, argues an auto vendor.
---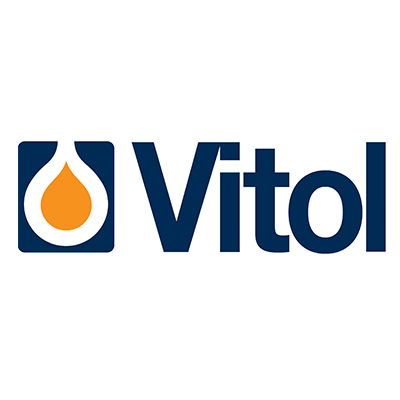 Vitol places lowest offers for Pakistan LNG buy tender in April
Commodity trader Vitol has placed the lowest offers for two liquefied natural gas (LNG) cargoes, which Pakistan LNG was seeking for delivery in April, according to a notice on the company website. Vitol placed the lowest offers among three other companies, at a slope rate of 11.0522 percent against Brent crude oil for a cargo to be delivered over April 5 to 6, and a 10.8933 percent slope against Brent for a cargo to be delivered over April 19 to 20. The prices are expressed as a "slope" of crude oil prices, a percentage of the Brent crude price, and are typically a pointer for the opaque spot LNG market. The other companies that participated in the tender include Qatar Petroleum Trading, POSCO International Corp and PetroChina International Singapore, according to the document. Pakistan LNG last bought three cargoes for delivery in March through an emergency tender, two of which were from Italy's ENI at a 13.6 percent slope against Brent and one cargo from Qatar Petroleum Trading at a 12.7 percent slope.
---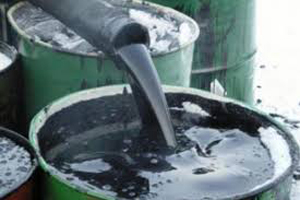 Furnace oil sales jump over power sector demand
Pakistan's total oil sales rose by 11 per cent to 11.258 million tonnes during the first seven months of FY21 owing to a massive jump in demand for furnace oil (FO), high-speed diesel (HSD) and petrol. A jump of 37pc was recorded in FO sales to 1.916m tonnes during July-January period of 2020-21 followed by 12pc and 6pc in HSD and petrol, respectively, to 4.288m tonnes and 4.740m tonnes rising furnace oil sales is attributed to burgeoning demand from the power sector due to gas shortage issues during winter and an overall pick-up in economic activity following improvement in the Covid-19 situation. During January, the sales of FO, HSD and petrol stood at 291,000 tonnes, 544,000 tonnes and 637,000 tonnes, up by 34pc, 14pc and 4pc, respectively, when compared with January 2019. Petroleum sales rise by 11pc in the first seven months of current fiscal. Petrol sales have remained robust following rising sales of cars, LCVs and two/three wheelers during 1HFY20. According to figures of Pakistan Automotive Manufacturers Association (PAMA), car sales went up by 13.4pc followed by 134pc in jeeps, 32pc in LCVs (pick ups) and 19pc in two/three wheelers. Another reason of rising petrol sales was switching over of car and CNG rickshaw owners towards petrol due to prolong shutdown of CNG pumps in Sindh and in upcountry under a gas load shedding programme to provide uninterrupted gas to the household consumers.
---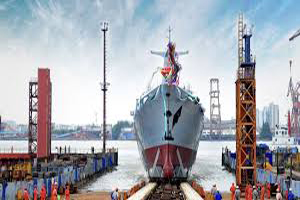 China launches advanced warship for Pakistan
China launched the second Type 054A/P frigate for Pakistan in Shanghai which will significantly enhance Pakistan's maritime defense and deterrence capabilities. The launch of the second Type 054A/P frigate was held at Shipyard in Shanghai. The occasion coincides with the completion of 70 years of Pakistan-China diplomatic relations built upon historic bonds of friendship and mutual trust, reads a statement the Pakistan Navy. The Pakistan Navy has contracted the construction of four Type 054A/P frigates from China since 2017, and the first ship was launched in August 2020. Compared with previous Chinese frigates, the new version has better air defense capability, as it is equipped with an improved radar system and a larger amount of missiles with a longer range, Type 054A frigate also has world-class stealth capability.
---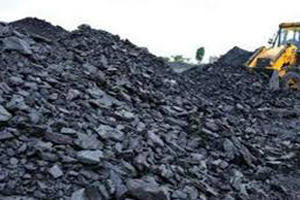 Coal demand expected to spike in 2021
Coal demand is expected to remain upbeat in 2021 as more coal-fired and captive power plants are coming up in the current year. According to sources, the import of coal at three coal-based power plants – China Hubco, Sahiwal and Port Qasim Electric — is around 10-12 million tonnes per annum. According to Nepra, the contribution of coal to the country's energy mix was a staggering 21 per cent in CY20. The cement sector is also expanding its capacity to cope with the rising demand under Prime Minister's Naya Pakistan Housing Scheme. A cement manufacturer and exporter anticipated 30-40 per cent hike in coal demand in 2021 from the current volume of over 20 million tonnes as demand for cement increased, followed by the start of new coal-based power plants by leading business groups in the country. Coal volume imported at Pakistan International Bulk Terminal (PIBT) rose to 9.496m tonnes in 2020 from 8.994m tonnes in 2019. Out of the coal handled by PIBTL, approximately 55pc is imported by the cement industry, 20pc by power plants and 25pc by textile, rubber and other such industries that use coal as a fuel.
---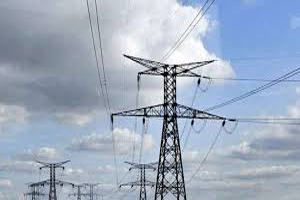 Work begins on CASA-1000 power transmission line
Pakistan launched construction work on the Torkham-to-Nowshera portion of the $1.17 billion Central Asia-South Asia Regional Trade and Transmission Project (CASA-1000). A virtual launching ceremony was hosted by Dr Bandar Hajjar, president of the Islamic Development Bank (IsDB), and Energy Minister. The state-run National Transmission & Despatch Company (NTDC) will undertake construction of a 113-kilometre electricity transmission line from the Pak-Afghan border to Nowshera. The project is to be completed by the end of next year. The representatives of development partners, UN agencies and other key stakeholders also attended the ceremony, an official statement said. The CASA-1000 project is a 1,270km power transmission line that is expected to export excess hydropower generated in Kyrgyzstan and Tajikistan to Pakistan through Afghanistan. Transmission components under the project are being financed by the IsDB, European Investment Bank, European Bank for Reconstruction & Development, Britain's Department for International Development and USAID at a total cost of $1.17bn.
---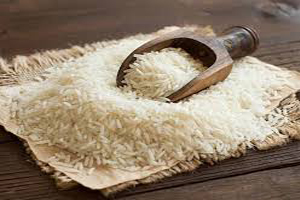 Pakistan gets Geographical Indicator tag for basmati
Pakistan had received the Geographical Indicator (GI) tag for its Basmati, paving the way for creating a local registry for this particular strain of rice and making a case in the world markets for its protection as a Pakistani product. "I am glad to inform that Pakistan has registered Basmati Rice as Geographical Indication (GI) under Geographical Indications Act 2020. Under this Act, a GI registry has been formed which will register GIs and maintain the basic record of proprietors & authorised users of GI," Commerce Adviser said in a message on Twitter. "This will provide protection of our products against misuse or imitation & hence will guarantee that their share in int'l market is protected. I encourage you to send your suggestions of products that can be registered as GIs to Intellectual Property Organization of Pakistan. 2/2," he added. According to the Rice Exporters Association of Pakistan (Reap), registration of basmati as a GI in the country required cooperation between the public and private sector. The Trade and Development Authority of Pakistan (TDAP) was designated as a Registrant of Basmati by the federal government. TDAP made an application to register Basmati to Intellectual Property Organisation (IPO). In this regard, IPO sought assistance from Rice Research Institute Kala Shah Kaku and Reap. Regions where Basmati is grown was mapped by the IPO following recommendations from all provinces. The process followed by the IPO has been an inclusive one and brought all the stakeholders on one table, Reap said.
---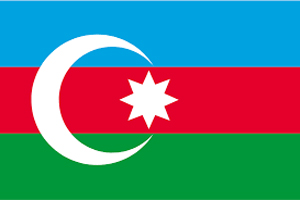 Azerbaijan seeks to build long-term energy ties
Socar Trading — a commercial arm of the State Oil Company of Azerbaijan Republic — has offered supply of petrol and LNG cargoes to Pakistan LNG Ltd (PLL) and Pakistan State Oil (PSO) round the year on credit under a government-to-government (G2G) arrangement to build upon strategically friendly relationship between the two countries. A Socar Trading spokesperson told that Azerbaijan is a major producer of oil and gas and operates several oil and chemical refineries in many countries. Socar Trading, which has won the tender and confirmed the delivery of an LNG cargo on Feb 15-16 window, was surprised to hear a reference to default on this delivery as no such action has taken place and the cargo was scheduled to arrive to Pakistan as contracted. The spokesperson confirmed that Socar had offered petrol and LNG supplies on a long-term basis and the offer was based on commercially acceptable terms to both sides and never involved any undue pressure applied by any of the parties.
---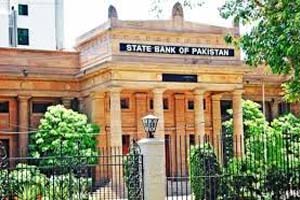 SBP amends AML regulations to comply with FATF demands
The State Bank of Pakistan (SBP) has amended some provisions of Anti-Money Launde¬r¬ing, Combating the Financing of Terrorism & Countering Prolife¬ra¬tion Financing (AML/CFT/CPF) re¬¬gulations to align with the Financial Action Task Force (FATF) recommendations. The central bank issued details of the previous and amended regulations saying that these amendments will provide further clarity on implementation of AML/CFT/CPF regulations. The global anti-money laundering watchdog FATF in October 2020 kept Pakistan on its monitoring list asking it to improve controls on terrorist financing while lauding authorities for some progress. The Paris-based watchdog said that Pakistan has largely completed 21 out of 27 tasks, while it has made varying levels of progress on the rest of the plan. Already banks are over cautious while dealing with their customers. For example banks now ask to attach CNIC copy while paying utilities bills; each bill requires a copy of CNIC creating serious hurdles for common man still using banks to pay their utility bills and school fees. "All business relations with customers shall be monitored on an ongoing basis to ensure that the transactions are consistent with the SBP's regulated entities (REs) knowledge of the customer, its business and risk profile and where appropriate, the sources of funds," said the amended regulations.
---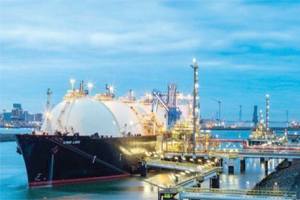 Private firms setting up LNG terminals seek waivers
As the private sector is engaged in setting up liquefied natural gas (LNG) terminals, it has sought guarantees and waivers from some obligations and regulatory approvals. Interestingly, the existing LNG terminals have plans to replace the Floating Storage and Regasification Unit (FSRU) without financial risk for the government but the maritime affairs minister opposes the plan. The government has allowed five parties in the private sector to set up more LNG terminals. However, it has made it clear that it will not bear any financial risk, which it faces in the case of existing terminals. Documents revealed that the developers of new LNG terminals, which included Tabeer Energy and Energas, were pressing the Port Qasim Authority (PQA) and the government to win waiver from the commitments included in the implementation agreement (IA). Their plans to set up LNG terminals have also been delayed. PQA board of directors has already waived the fee for inland dumping site. It is similar to the exemption given by the government to the existing LNG terminals set up with state guarantees. Tabeer Energy Private Limited (TEPL) has said that it will not make the remaining payment of $8 million if its demands are not met. Moreover, Energas has refused to pay royalty to PQA.
---


© 2021 Alpine Marine Services Private Limited
all rights reserved