Newsletter - Publication 98
01st Mar 2021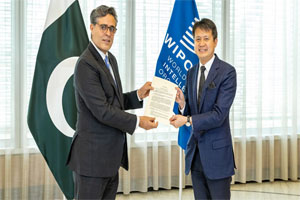 Pakistan joins Madrid system to protect trademarks
In a major development, Pakistan has formally joined the Madrid System to protect Pakistani trademarks in 124 member countries making it easier and effective for brand owners to get protection in export markets. With the accession to the Madrid Protocol, the trademark holders of Pakistan will be able to protect their trademarks in the member countries by filing a single application at World Intellectual Property Organisation (WIPO) whereby facilitating ease of doing business. On Feb 24, Pakistan deposited its instrument of accession to the Madrid Protocol with WIPO's Director General, making it the 108th member of the Madrid System, an official announcement of the WIPO said. Permanent Representative of Pakistan to the United Nations deposited the instrument of accession to the Madrid Protocol with WIPO Director General in Geneva. Effective May 24, local brand owners in Pakistan can begin using the Madrid System to protect their trademarks in the 123 territories of the system's other 107 members by filing a single international application and paying a single set of fees.
---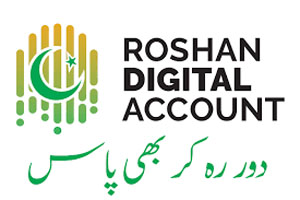 Roshan digital accounts attract more than $550mln in five months
Roshan digital accounts (RDA) have received $554 million inflows from overseas Pakistanis from 97 countries around the world in five months, with the number of accounts having reached 92,500, the central bank's deputy governor said on Feb 24. "In just 5 months since RDA was launched, more than 92,000 accounts have been opened by Overseas Pakistanis living in 97 countries around the world. Through these accounts, $554 million have been sent to Pakistan, with around two thirds invested in Naya Pakistan Certificates," the SBP's deputy governor said at the launch of RDA initiative by Dubai Islamic Bank. "Every day, around $6-7 million is flowing in. Every day, around 500-600 accounts are being opened. These funds are providing overseas Pakistanis the opportunity to transact in their homeland and make profitable investments, while also helping Pakistan's local economy and increasing our foreign reserves," he said.
---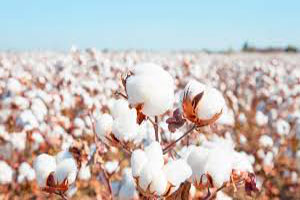 Production shortfalls push cotton price to 11-year high
Cotton prices peaked to an 11-year high on Wednesday Feb 24, while spot rate moved up to an all-time high cotton trade history in Pakistan, traders said, attributing it to decline in total production. Karachi Cotton Brokers Forum Chairman said that cotton priced traded at Rs12,000/maund, which was the highest in 11 years. Spot rate moved up to Rs11,700/maund by the spot rate committee of Karachi Cotton Association, which was highest price in the history of cotton trade in Pakistan. An increase of Rs400 was recorded in the spot rate. Ex-Karachi spot rate was raised to Rs11,880/maund after addition of Rs180 as upcountry expenses, prices moved up because of a critical decline in cotton production. Prices also remained higher in the international market. New York Cotton Futures recorded an increase of 10 cents to 94 cents per pound, which was also a higher level in several years. Cotton production in Pakistan has been recorded at 5.6 million bales only, which was the lowest level in 30 years, against mill consumption of around 15 million bales. Pakistan would have to import around 8.0 million bales that would cost around $4 billion to the country when cottonseed, oil and other by-products were included. This would add to the country's import bill.
---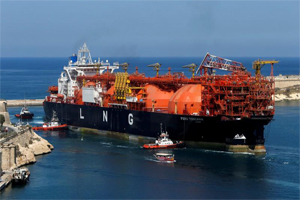 Pakistan gets $1.1bn financing to import oil, LNG
With sub-optimal utilisation of earlier $4.5 billion worth of three-year financing framework, Pakistan and the International Islamic Trade Finance Corporation (ITFC) on Feb 24 signed a $1.1bn trade financing facility for the current year. Under the Annual Financing Plan, "ITFC will mobilise trade financing of $1.1bn during the year 2021", said an official statement after the signing ceremony. The financing available through this facility will be utilised by the Pakistan State Oil (PSO), Pak-Arab Refinery Ltd (Parco) and Pakistan LNG Ltd (PLL) for the import of crude oil, refined petroleum products and LNG during the year 2021 and help augment foreign currency reserves of the country and provide resources to meet the oil import bill. The document was signed by Economic Affairs Division Secretary and ITFC's Chief Executive Officer. ITFC is a subsidiary organisation of the Islamic Development Bank Group. On the sidelines of the signing ceremony, the two sides also agreed to firm up another three-year financing framework agreement while expanding the scope of the plan to also include agricultural commodities including DAP fertiliser from existing pipeline of oil products and liquefied natural gas, informed sources told. The next financing framework would be taken up for approval at the annual meetings of the Islamic Development Bank in June.
---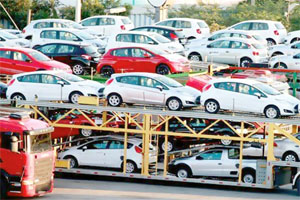 2021 - a historic year for new car models
It is for the first time in the history of Pakistan that more than 15 new cars are being launched across the country in a single year. Although the number of new cars expected to be introduced in the local market this year was around 20, uncertainty loomed over the launch of a few models. When the discount rate is low, automobile financing grows at a faster pace and as a result, the sector witnesses a surge in sales. In the past six months, auto financing soared from Rs211 billion to Rs262 billion, a jump of Rs51 billion, relatively low interest rates play a great role in raising the number. If the discount rate stays stable or declines, the auto sector will see a further growth in sales. In 2018, 78,000-80,000 used cars were imported, however, this number plunged to only 10,000 cars in 2020. The policy against used car imports has created a huge gap and new car assemblers will take benefit of this gap.
---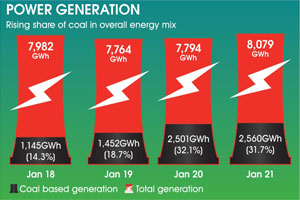 Coal accounts for 32pc of total power generation in January
Coal-based power generation in January rose to the seven-month high of 2,560 gigawatt hours (GWh) as total generation from different fuels increased by 3.7 per cent to 8,079 GWh from 7,794 GWh a year ago and by 2.5 per cent from 7,880 GWh from the previous month. Coal power generation in the country peaked at 2,581 GWh in July last year before sliding back to 1,095 GWh in November. As a ratio of total generation in any given month in the last three years since the beginning of 2018, the share of coal power rose its highest of just below 32pc in January 2021. According to data, share of coal generation in the country's total electricity output bottomed to 9.2pc in September 2018. In the last five years Pakistan has aggressively pursued coal power under the multi-billion-dollar China-Pakistan Economic Corridor (CPEC) initiative as well as outside it, increasing coal-based capacity from negligible to 4,620 megawatts. With seven other coal-based projects under construction, the country expects to add 4,590 megawatts by the end of 2026. Coal power has increased by above 62pc to 15,262 GWh during the first seven months of the current fiscal year from 9,395 GWh during the same period in FY19, underscoring growth in its capacity and utilisation because of fuel price considerations. Its share in overall generation during the period July-January has risen from 12.9pc in FY19 to around 20pc this year in spite of 8.7pc increase in the cost of coal-based generation year-on-year to Rs6.47 per KWh last month on global coal prices.
---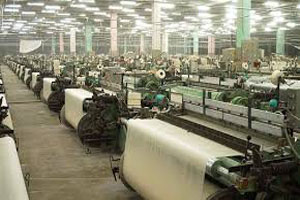 Chinese firm plans $150m industrial park in Lahore to lift exports
A Chinese company is investing $150 million in an industrial park on Lahore's border with Kasur, which will house state-of-the-art fabric units, dyeing facilities and garment manufacturing units for exporting sportswear from Pakistan to the Americas, Europe, Asia-Pacific and other regions of the world. The project by the Shanghai-based Challenge is probably the first foreign direct investment (FDI) in an export industry in Pakistan. The firm is already operating as Challenge Apparel since 2017 with its garment manufacturing unit on Multan Road near Lahore fetching nearly $44m in export revenue during the last fiscal year, exports from existing facility to grow to $54m this fiscal year. Once the Challenge Fashion Industrial Park becomes functional from July next year, its sportswear exports from Pakistan are projected to grow to $120m in the first year and to $400m in the next few. "We're bringing modern, most-efficient and environment-friendly technology to Pakistan from across the world besides introducing new ways of management at our new flagship industrial park. Our plan is to make Pakistan the hub for our polyester-based sportswear exports. Our Chinese operations in Shanghai and Hubei have customers like Adidas and Reebok who're willing to come to Pakistan if we've capacity here we will bring Pakistan new business. We're a different breed and our product line is new for Pakistan." managing director Chen Yan said. Currently, the company employs around 3,000 workers, including 28 Chinese nationals. Once the industrial park becomes fully functional, the company would have created nearly 10,000-11,000 new jobs.
---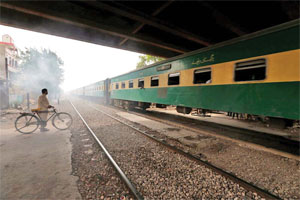 Govt to take loan in RMB, dollar for ML-I
Pakistan has agreed to borrow $6 billion in both Chinese and US currencies for the largest project of China Pakistan Economic Corridor (CPEC) and has also softened its position on interest cost, as it seeks early finalisation of a deal to start construction on the rail project. The government shared a revised loan term sheet with Beijing three weeks ago for securing the loan for Mainline-I (ML-I) project of Pakistan Railways, changing its position on interest rate and loan currency. As against its earlier request to take the $6 billion loan in US currency, Pakistan has indicated that it will accept a mix of Chinese renminbi (RMB) and the US dollar. However, the share of each currency has not been indicated in the revised term sheet. China wants to give the $6 billion loan in RMB, as it competes with global dominance of the US dollar. The government has planned to complete the ML-I project in various packages, spanning over almost 10 years and aimed at spreading the loan over a longer period due to concerns expressed by the International Monetary Fund (IMF). However, loan negotiations have been going on for the last over one year but so far no conclusion has been reached.
---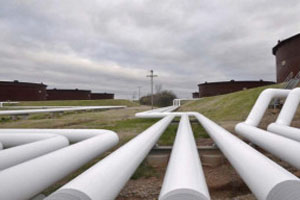 Dual White Oil Pipeline in testing phase, to be operational soon
Petroleum Division has completed dualization of the White Oil Pipeline (WOP), from Karachi to Sheikhupura, for smooth supply of petrol and diesel to oil marketing companies (OMCs) and reducing reliance on traditional mode of transportation through tankers. Currently, the pipeline is in testing phase and will be operational soon. The pipeline was previously used to move diesel from Karachi to Sheikhupura would be transporting both diesel and petrol in batches after the dualized line was made operational. WOP would be expanded to Peshawar for which a contract had already been awarded to the Frontier Works Organization, which had completed its necessary work. The work on the expansion project would start in the coming months and complete in a period of 18-24 months. With completion of the project, known as Machike-Tarujabba oil pipeline, all imported diesel and fuel besides local production in the south of the country, would move through the pipeline from Karachi to Peshawar instead of oil lorries. However, onward distribution from OMCs' oil depots to petrol pumps would remain intact through tankers. It will greatly help reduce traffic congestion, environmental pollution and transportation cost. Under the project, a 427-kilometer pipeline from Sheikhupura to Peshawar would be laid aimed at ensuring smooth supply chain of petroleum products from Karachi to Peshawar. The pipeline had been conceived after frequent incidents of oil tankers' overturn, especially Ahmedpur Sharqiya tragedy in 2017, to ensure safe, efficient and reliable mode of supplying petroleum products across the country. The project consists of three sections, including Machike-Chak Pirana (135-km), Chak Pirana-Rawat (117-km) and Rawat-Tarujabba (175-km), which would be capable of transporting dual oil products like High Speed Diesel and Motor Spirit Oil to different depots.
---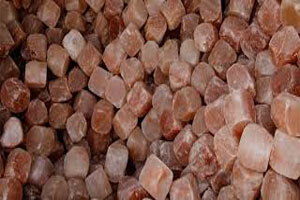 Pakistan decides to register pink salt as GI
Pakistan has decided to register pink salt from the Salt Range Mountains of the country as Geographical Indications (GI) after registering Basmati rice. "In order to curb unauthorised use of Pakistan's Geographical Indications (GI) by other countries, a meeting was held at Ministry of Commerce (MOC) with the IPO Pakistan. The GI registration of products from various regions of Pakistan was discussed. We decided that, after registration of rice, the pink salt from the Salt Range Mountains of Pakistan will be registered as GI. This will encourage & motivate our producers to expand their business at global level," said Adviser to the Prime Minister on Commerce and Investment Abdul Razak Dawood on twitter. Similarly, he said, a list of other products on a priority basis will be pursued. "We urge our business community to identify & inform IPO of other products that can be registered as GI in order to protect them for realising their export potential," he added. Meanwhile, the ministry of commerce said that a meeting was chaired by the Advisor to the Prime Minister on Commerce and Investment, Abdul Razak Dawood to discuss issues pertaining to registration of Geographical Indications (GI) on priority basis. The meeting was attended by Secretary Commerce and Chairman Intellectual Property Organization of Pakistan (IPO).
---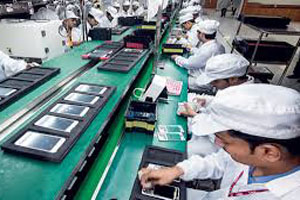 Three new mobile firms to start local production
Three new companies are set to establish manufacturing units for mobile phones after recent relaxations in withholding tax. However, the investors will have to obtain multiple approvals as both the Pakistan Telecommunication Authority (PTA) and the Ministry of Industries and Production (MoIP) are the regulatory bodies in this regard. The government recently promulgated an ordinance abolishing WHT on locally manufactured mobile sets in a bid to encourage assembling and eventually production of parts in the country. Investors lauded the government's move by the government to abolish the withholding tax on locally assembled sets as under the previous regime imported sets were cheaper than the manufactured ones. After tax relaxation, there is a difference of around Rs1,900 per set between a locally assembled mobile phone and an imported one with a value of $100. Meanwhile, a senior official of the Engineering Deve¬lopment Board (EDB) — an attached department of the MoIP — confirmed that three new entrants have applied for establishing manufacturing units in the country. The three units being established in the country include Vivo mobiles in Faisalabad, Airlink in Lahore and Advance Telecom in Karachi. The official said that the EDB was the policy secretariat for mobile sets manufacturing in the country. At the same time, PTA, which is the telecom sector regulator, has also issued Mobile Device Manufacturing Regulations 2021.
---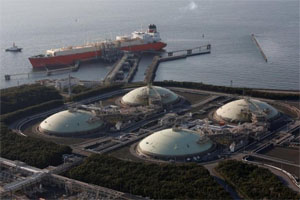 Govt may sublet unused capacity at LNG terminals
The government is likely to sublet unutilised and surplus capacity at existing Liquefied Natural Gas terminals to cut LNG tariff and restrict their further expansion to give a clear signal to private parties for investments in commercial terminals. An inter-ministerial committee, led by Planning Commission's deputy chairman and also comprising secretaries of finance, petroleum and maritime affairs, appointed by the federal cabinet, arrived at this conclusion though it linked a final decision on the quantity of surplus or excess capacity and its viability to a technical study by an international consultant. Interestingly, the committee report to be taken up by cabinet committee on energy this week completely ignores one of the basic aspects of its creation — how to create LNG storage capacity and how it is ensured that terminal operators do not sell the same capacity twice. This indicates that last year's oil shortage problem, which had been attributed to no storage, may be repeated in the LNG case as no new storage capacity is proposed in the report, while greater stress has been put on the value chain despite the safety concerns expressed by public sector LNG companies regarding over-utilisation of the two existing LNG terminals.
---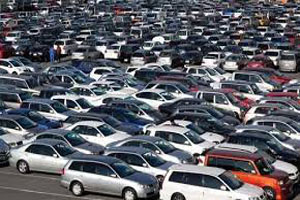 Import of new cars surges three times in 1HFY21
The 196 per cent hike in imports of completely built-up (CBU) cars to $94 million during the first half of the current fiscal year (1HFY21) has raised doubts in the auto sector if the import of new vehicles by recent market entrants is on the rise or the arrival of used vehicles is increasing. Auto sector stakeholders offered different views, with some expressing fears that the facility of importing 100 units under concessionary duty by new entrants is being misused. The Pakistan Automotive Manufacturers Association (PAMA) has also sought clarity from the Engineering Development Board (EDB) on incentives provided to the new entrants. Under the Auto Policy 2016-21, new entrants are allowed to import 100 units under a concessionary duty regime to first test the market and observe consumers' reaction.
---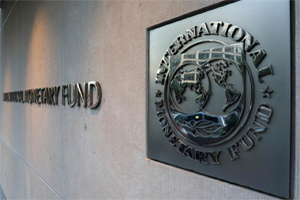 Pakistan, IMF reach agreement on reforms to release around $500 million
The International Monetary Fund (IMF) and Pakistan had reached a staff-level agreement over reforms that will lead to the release of around $500 million in funds, the IMF and the country's finance ministry said. The package strikes an appropriate balance between supporting the economy, ensuring debt sustainability and advancing structural reform, the fund said in a statement. "Pending approval of the Executive Board, the reviews' completion would release around US$500 million," the IMF said. In a statement, IMF said that Pakistan's progress under the Extended Fund Facility (EFF) had been temporarily disrupted by the shock of the pandemic. "The Pakistani authorities remain committed to ambitious policy actions and structural reforms to strengthen economic resilience, advance sustainable growth, and achieve the EFF's medium-term objectives," the statement noted. Last month, State Bank of Pakistan Governor had said that Pakistan was in talks with the IMF to put the fiscal support programme back on track. Pakistan entered a $6 billion IMF programme in 2019.
---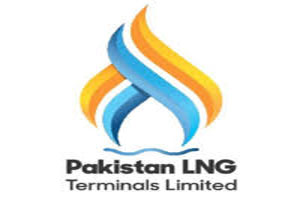 PLL seeks higher LNG margins
At a time when the government is looking to end monopoly of state-run companies in the liquefied natural gas (LNG) market by allowing private sector to import LNG, Pakistan LNG Limited (PLL) has come up with a proposal for increase in its margins - a move which will put more burden on consumers. PLL is importing two contract cargoes of LNG every month. At the same time, it is importing a few spot cargoes, forcing consumers to utilise gas at higher prices. Owing to inefficiency and poor management of LNG imports, the private sector has refused to consume the expensive imported gas. Earlier, PLL failed to prepare a proper strategy to arrange LNG supplies when prices crashed in the international market due to the Covid-19 pandemic. Instead, it later floated tenders when prices shot up to all-time highs. Because of imports at higher prices, the Cabinet Committee on Energy exempted LNG-based power plants from 66% guaranteed offtake. At present, the consumers are paying several charges on supply of imported gas. State companies - Pakistan State Oil (PSO), PLL, Pakistan LNG Terminals Limited (PLTL), Sui Southern Gas Company and Sui Northern Gas Pipelines Limited (SNGPL) - are charging margins on LNG imports and supply. Compressed natural gas (CNG) filling stations are supplied imported gas at actual prices whereas other sectors like fertiliser and textile are receiving LNG at discounted rates. In Pakistan, the major LNG consumer is now the domestic sector. In a bid to overcome gas shortage, the government diverted LNG to domestic consumers in winters, which added billions of rupees to the circular debt. It is a new form of inter-corporate debt in the energy chain that has added to the miseries of current government, which is struggling to arrest the runaway debt. Though LNG consumers are already paying margins to different companies, PLL has now sought an increase in its margins.
---


© 2021 Alpine Marine Services Private Limited
all rights reserved