Newsletter - Publication 99
15th Mar 2021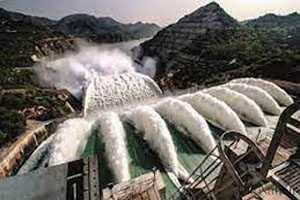 KP govt, Chinese company sign agreement for 300MW Balakot Hydro Power Project
Khyber Pakhtunkhwa government on March 9 signed contract agreement with a Chinese company for construction of 300MW Balakot Hydro Power Project. The 300-megawatt project, the biggest-ever power project of Khyber Pakhtunkhwa, would be constructed with an estimated cost of Rs 85 billion in a period of six years with the financial assistance of Asian Development Bank. A ceremony to this effect was held here with Khyber Pakhtunkhwa Chief Minister Mahmood Khan as chief guest. The authorities concerned of Pakhtunkhwa Energy Development Organization and Chinese Construction Company signed the contract agreement to start work on the project. Speaking on this occasion, the chief minister termed the project as of vital importance for the province and a milestone achievement of the provincial government. He said the ground breaking of the project is expected to be performed in mid of next month, during the construction phase, the project would generate around 4000 job opportunities whereas on completion would generate an estimated income of Rs 14 billion per annum for the province.
---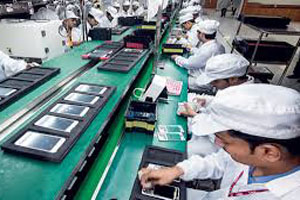 Engineering Development Board hopeful about mobile phone manufacturing
The Ministry of Industries and Production (MoIP) expects that the new mobile phone manufacturing industry could be larger than the existing automotive industry in the coming years due to high demand and expansion in coverage areas across the country, the Engineering Development Board (EDB) said this on Wednesday Mar 10. In its report, the EDB, which is a technical arm of the MoIP highlighted that to further boost the electronics sector, work has already started on framework for local assembly of tablets, allied equipment and mobile accessories in near future. The report notes that mobile phone manufacturing industry is expected to become larger than the automotive industry of Pakistan in terms of turnover in a few years and employment is expected to grow manifold. The EDB report has been formulated in line with the Mobile Device Manufacturing Policy of the Pakistan Telecom Authority, whereas the manufacturing plants fall under the ambit of the EDB.
---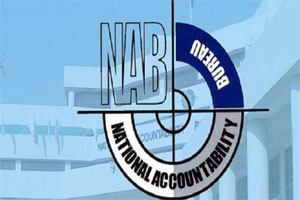 NAB restrained from passing final order against Shell Petroleum
The Supreme Court restrained the National Accountability Court (NAB), Karachi from passing any final order or judgment against Shell Petroleum which had sought quashment of a reference from the apex court against it for selling jet fuel to a company called Aero Lube. A three-member SC bench issued a notice to the National Accountability Bureau (NAB) asking to come up with complete details of the case. Counsel appearing before the court argued that his client – Shell Petroleum was being unnecessarily dragged into criminal proceedings for selling jet fuel to Aero Lube. According to the prosecution, this fuel could only be sold to the Defence Forces or Aviation Industry but the counsel contended that there was no law which restricted the sale of jet fuel to the aviation industry only. The relevant rules framed by the federal government put no embargo on such sales, the counsel emphasised .
---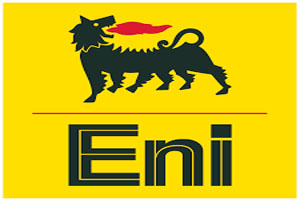 Eni exits Pakistan, sells assets to local JV
Eni, the Italian oil and gas exploration firm, has finally ended its 20-year of journey in Pakistan, and has sold its assets in Pakistan to Prime International Oil & Gas Company, a newly established joint venture (JV) between its local employees and Hub Power Company, in line with its 2021-24 business plan to dispose of its non-key assets to raise cash after the global downturn triggered by the Covid-19 pandemic and to move towards cleaner fuels. A statement posted by the oil and gas exploration firm on its website said the sale of its Pakistani assets aligned to its wider strategy of reshaping and simplifying the company's portfolio, extracting additional value from its strategic assets and disposing non-core business as per its four-year strategic plan. This was also confirmed by Hubco notification to Pakistan Stock Exchange saying "The Hub Power Company together with Eni's local employees (in 50:50 joint venture) has executed definitive agreements to acquire all the upstream operations in Pakistan of Eni and renewable energy assets owned by Eni in Pakistan." The assets sold by the energy company interests in eight development and production leases in the Kithar Fold Belt, and the Middle Indus Basins, as well as four exploration licences in the Middle Indus and the Indus Offshore Basins. Eni's main permits, according to the company statement, were in Bhit/Badhra in which it held 40pc stake and Kadanwari where it held 18.4pc stake. Other shares were in the permits for Latif (33.3pc), Zamzama (17.5pc) and Sawan (23.7pc). Prime International has also acquired Eni's 10MW photovoltaic plant. Neither Eni nor Hub Power gave the price of the deal.
---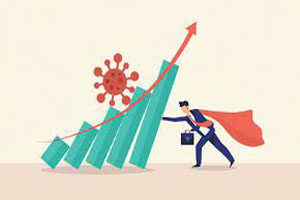 Corporate profitability surges despite pandemic
The aggregate profit earned by listed companies in the quarter ended on Dec 31, 2020 amounted to Rs213.9 billion, registering impressive growth of 38 per cent year-on-year. Sector-wise reviews show the segment with the heaviest weight in the KSE-100 index, commercial banks, contributed the highest sum of Rs48bn earned in the quarter. The figure, however, fell by 8pc over the profits recorded in the same quarter in 2019. The oil and gas exploration and production sector produced the second highest profit after tax of Rs41bn for the quarter, which was 15pc lower than the earnings of Rs48.1bn in the same quarter in 2019. The sector that reported scintillating growth in profit was technology and communication. The sector put together earnings of Rs5.9bn, skyrocketing by 27.6 times from Rs207m year-on-year. Listed companies grew their earnings 38pc on an annual basis for the Oct-Dec quarter. Just to recount, Sector-watchers said that technology companies even in the United States defied the worst economic downturn and reported robust financial growth during the pandemic. The engineering sector, which mainly consists of steel companies, also outperformed most sectors with earnings of Rs5.1bn, recording growth of 18.7 times from Rs257m a year ago. The cement sector also posted stellar growth of 570pc in net profit to Rs11.7bn from Rs1.7bn in 2019. Both sectors had benefitted from the government's fabulous incentives to the construction industry as it provided employment to the largest number of people rendered jobless at the height of Covid-19. The profitability of oil marketing companies also jumped 283pc in a year to Rs6.1bn from Rs1.6bn. Auto assemblers also enjoyed a bumper profit of Rs6.6bn, up 217pc from Rs2.1bn, mainly on price increases. The pharmaceutical sector also increased earnings by 83pc year-on-year to Rs2.7bn from Rs1.5bn. Exponential growth in sales was seen on account of the widespread usage as well as storage of drugs to grapple with the pandemic. Textile profits also rose 56pc to Rs7.8bn from Rs4.5bn as the country was spared the massive damages caused by Covid-19 in most other nations. It enabled Pakistan to fill foreign orders and even capture a bigger share in the international markets. The profits of independent power producers (IPPs) edged up by 56pc to Rs19.3bn from Rs12.3bn due to a stronger dollar that supported the IPPs' dollar-based tariff. Fertiliser sector whose earnings outperformed those of others, It recorded growth of 168pc year-on-year basis.
---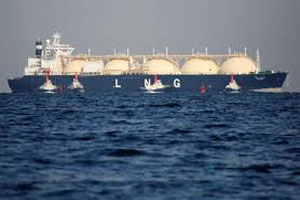 Overstressed LNG chain is a safety hazard, says report
Pakistan's liquefied natural gas terminals are overstressed and LNG value chain is very fragile from all parameters against global standards and could face operational and safety risks, contrary to common perception in public discourse that terminals are underutilised. "Even with the low ratios of 're-gas to storage' and 'LNG import capacity to storage', the overall utilisation rate of LNG terminals across the globe is approximately 43 per cent. Pakistan's utilisation is at a remarkable 84pc despite having extremely inflexible infrastructure and other constraints," Pakistan LNG Limited (PLL) and Pakistan LNG Terminal Limited (PLTL) said in a joint report to the government. "Operating Terminal-1 [of Engro Elengy] at nearing 100pc utilisation rate leaves very little flexibility to handle shocks," the report said, adding that when compared with the global and European averages, "it is realised that Pakistan's utilisation rates are 249pc and 196pc, respectively". Moreover, when Pakistan's LNG import infrastructure is compared with the countries which solely rely on floating storage and re-gasification units (FSRUs), the country's utilisation rate is 30pc higher than that of Kuwait and a striking 200pc higher than Argentina. Port infrastructure and gas pipeline constraints termed very serious. The comparison is based on FSRU capacity utilisation of nine countries. Pakistan is only next to Argentina and Kuwait in terms of throughput to storage ratios and with difference of less than 1pc. The only country which has an active third party access (TPA) regime is Lithuania which has the lowest throughput to storage ratios among all these countries.
---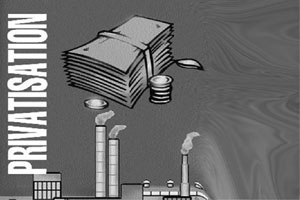 Govt to privatise 44 entities by 2025
The International Monetary Fund (IMF)-backed first review of Pakistan's bleeding public sector enterprises has identified 44 entities for privatisation, including the power companies that are causing big losses, despite a 50% reduction in losses in the first year of current government. The review of 84 commercial state-owned enterprises (SOEs) has been completed as part of the structural benchmarks set by the IMF and supported by the World Bank and the Asian Development Bank (ADB), according to the "SOEs Triage: Reforms and Way Forward" report that the Ministry of Finance released on March 4. The report showed that the government would retain 39 SOEs, but would privatise another 44.
---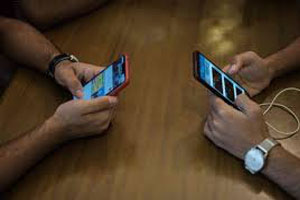 Country produces 1.21m cellphones in Jan-Feb
With a significant drop in cellphone smuggling, Pakistan's mobile phone assembly segment grew by leaps and bounds and produced 1.21 million mobile phones in just two months (January and February) of 2021. The output was significantly higher than just 119,639 mobile phones assembled in the entire 2019. According to a statement issued by the Pakistan Telecommunication Authority (PTA, the implementation of Device Identification, Registration and Blocking System (DIRBS) in 2019 led to a notable increase in legal imports of mobile devices. It also helped to establish over 33 assembly plants of mobile devices in Pakistan, it said. "These plants have produced over 25 million mobile devices including 4G smartphones after the introduction of DIRBS," the PTA revealed. "Following successful execution of the system, the local assembly segment evolved from infancy to maturity stage with a significant growth in local assembly of smartphones." In light of the tremendous impact of DIRBS, the government introduced a comprehensive mobile manufacturing policy to attract international manufacturers to set up their plants in the country.
---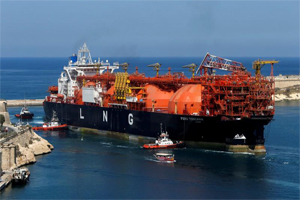 CCoE asks for assessment before reducing port charges for LNG
The Cabinet Committee on Energy (CCoE) on Thursday Mar 4, did not immediately allow reduction in port charges on handling of liquefied natural gas (LNG) demanded by the Petroleum Division and ordered an independent assessment to reach a decision on charges competitive in the region. At a meeting of the CCoE presided over by Minister for Planning and Development, the Petroleum Division complained that Port Qasim Authority (PQA) had been handling charges on LNG vessels that were the highest in the region and yet was not spending these funds to improve infrastructure, resulting in traffic blockades. A Petroleum Division official told that it had moved a summary to the CCoE suggesting charges that were comparable in the region and should not be $2 per gross registered tonnage (GRT) to begin with. It also demanded that about $50 million collected on LNG handling should immediately be utilised for widening and deepening of the channel before collecting additional Channel Development Charges (CDC). It reported that PQA had been receiving port charges for handling imported LNG vessels which are among the most expensive in the region. The main components of the port charges included pilotage, towage, and the CDC. The Petroleum Division said, adding these charges contribute to an approximately Rs7 per unit increase in the price of LNG.
---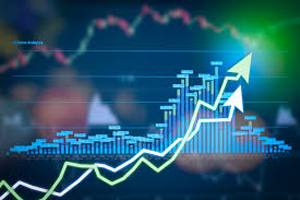 Pakistan's trade deficit widens 24%
Pakistan's exports have plunged for the successive second month to slightly over $2 billion in February, proving once again that a recent peak in exports was the result of some external factors and policy measures, including 30% currency devaluation, did not help. Contrary to over 4% contraction in exports, the imports increased one-tenth to $4.6 billion last month on an annualised basis, the Pakistan Bureau of Statistics (PBS) reported. Resultantly, Pakistan's trade deficit widened nearly 24% in February 2021 on a year-on-year basis. The gap between imports and exports increased to $2.5 billion in February over a year ago, a jump of $486 million or 24%, the PBS said. It was the second consecutive month that Pakistan's exports dropped from their previous levels. The $2.04 billion worth of export receipts were the lowest in five months. The exports had started picking up early this fiscal year and peaked to $2.4 billion in December, prompting celebrations on twitter - the micro blogging website - by the government. But this proved to be a short-term achievement, as the exports again started sliding towards historical band of around $2 billion. Pakistan's exports have long remained around $2 billion a month and the trend did not significantly change despite 30% currency depreciation during the Pakistan Tehreek-e-Insaf (PTI) government's tenure in the past two and a half years. Every successive government has doled out billions of rupees in subsidies to the exporters every year on account of cheap loans, electricity and gas. The exporters also pay a nominal tax on their incomes. Yet, they have failed and the government does not seem ready to review its flawed strategy of pampering few hundred exporters.
---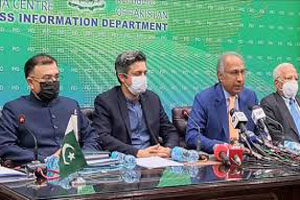 Cabinet approves SBP amendment bill 2021
Minister for Finance and Revenue said the Cabinet approved draft of State Bank of Pakistan (SBP) Amendment Bill 2021 to give absolute autonomy to the Central Bank. Addressing a press conference, the minister said the Central Bank's core objective was to control inflation and to fight increase in prices and the law also aimed at providing the Bank further autonomy to ensure that it fulfills its objectives of price stability with complete independence. He said the law would also help SBP to independently fulfill the requirements of monetary policy and exchange rates without intervention of the the government. The term of Governor SBP, he said would also be extended to five years. He said the government would stop borrowing from the central bank so that the federal government could manage financing by its own resources or by lending from the commercial banks. Further he said the monetary and fiscal coordination board would also be abolished and instead the government would arrange coordination through special committees. The minister informed that the Governor would be appointed by the President of Pakistan and the Bank would only be accountable to the Parliament.
---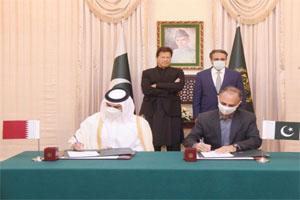 Qatar Petroleum enters into long-term agreement for supply of 3 MTPA of LNG to Pakistan
Qatar Petroleum entered into a new long-term Sale and Purchase Agreement (SPA) with Pakistan State Oil Company Limited (PSO)for the supply of up to 3 million tons per annum (MTPA) of liquefied natural gas (LNG) to the Islamic Republic of Pakistan. Under the 10-year agreement, LNG deliveries to Pakistan's world-class receiving terminals will commence in 2022 and continue until the end of 2031. The SPA was signed in Islamabad. The Minister of State Energy Affairs HE Saad bin Sherida Al Kaabi welcomed the SPA signing and said: "We are delighted to enter into this new long-term agreement with Pakistan State Oil Company Limited and to continue our contributions towards meeting Pakistan's increasing energy demand." HE Minister Al Kaabi added: "This agreement further extends Qatar's long standing LNG supply relationship with Pakistan and highlights our commitment to meeting Pakistan's LNG requirements. We are confident that the exceptional reliability of our LNG supplies will provide PSO with the required flexibility and supply security to fuel Pakistan's impressive growth."
---


© 2021 Alpine Marine Services Private Limited
all rights reserved